After choosing to replace our deck with Deckorators composite in Tropics Tidal Gray, my next decision was choosing the right deck railing. We were shown a few deck railing kits which make building much easier. Who knew there were so many options for choosing the right railing for my new deck.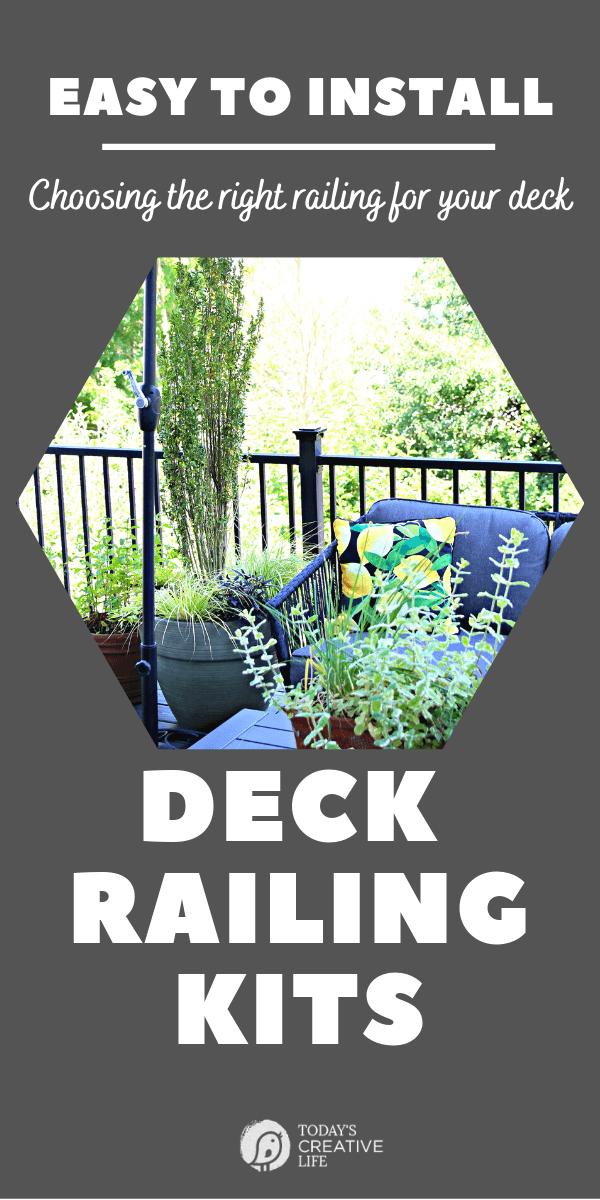 Deck Railing Kits for Composite and Wood Decking
I was flooded with questions and started to get overwhelmed, but narrowed it down with the rail kits found on the Deckorators site.
Did I want a composite rail?
Did I want an aluminum rail kit that makes installing much easier?
What color did I want? Did I want white or black?
Would I want post caps with lights or without?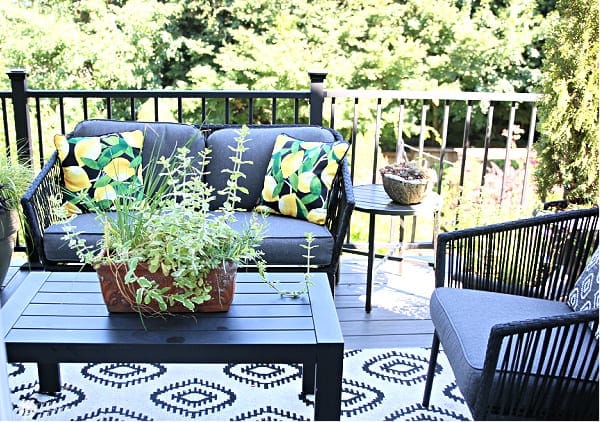 SEE MORE INFORMATION ON MY DECK
So many decisions and choices. We ended up with a pre-assembled aluminum deck railing kit with post caps that light up. I initially went with a white railing because our house trim is white. After chatting with the folks from Deckorators, he sent me a few photos of both. I thought it was interesting trivia when he mentioned that typically homes on the East coast have white and homes on the West coast are darker. After looking at the examples he shared, I decided to go with Black. And we LOVE it!
Here is the before.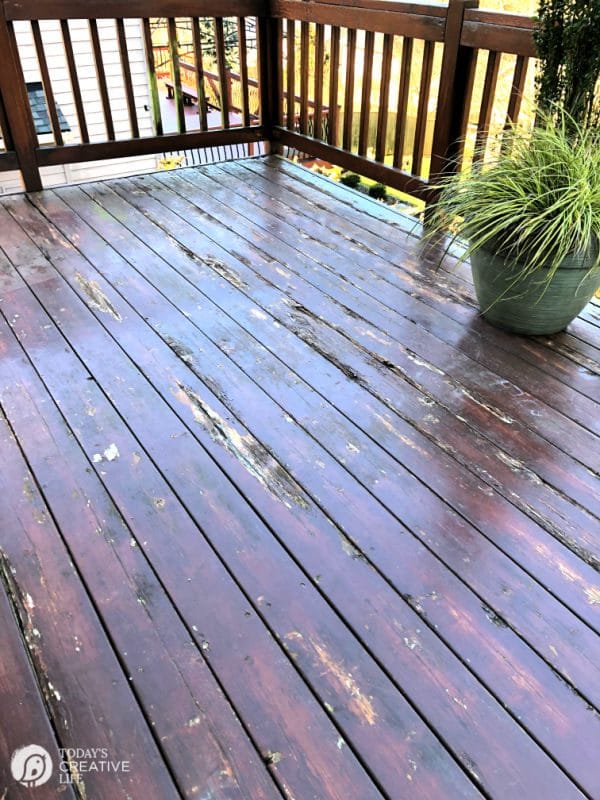 You can also see a glimpse in this post where I offer easy patio decorating ideas.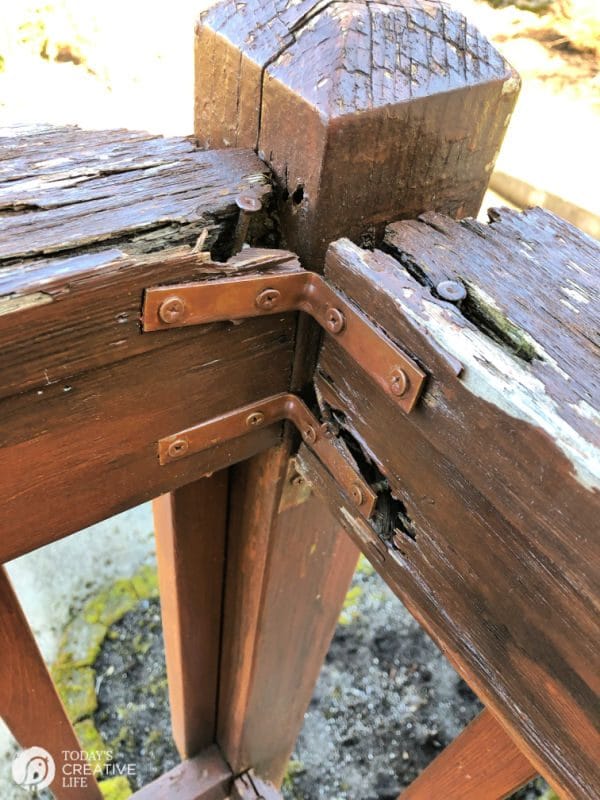 I think you'll agree, our deck was WAY overdue for being replaced. Not all decks will show such obvious signs. You can read up here on When to Replace your Deck.
Here is the after.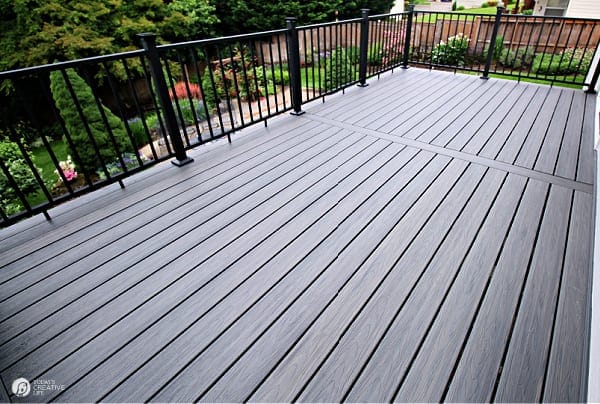 It looks SO much better. Not only is it structurally more sound, but it adds to the overall value and style of our home.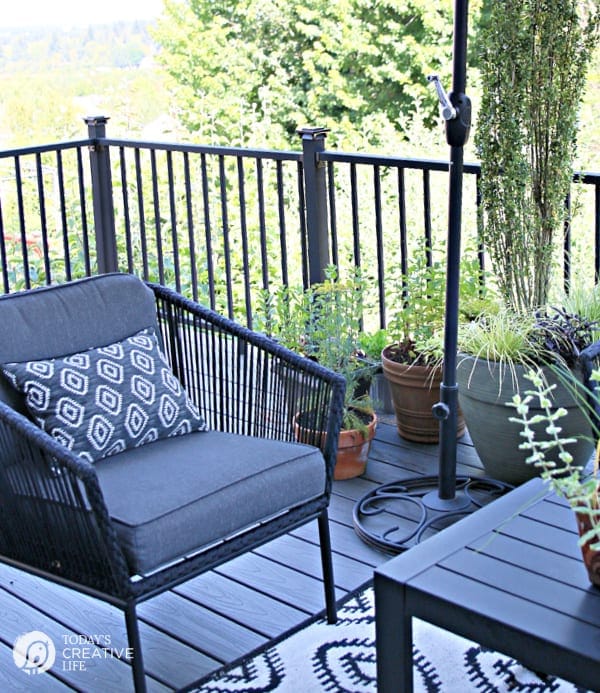 Pre-assembled kits can also be used for wood decks. They will be more durable and long-lasting, as well as easier to clean.
Pre-Assembled Deck Railing Options
This project was in partnership with Deckorators and you can find all their products at your local Lowes. Railing kits come with all of the materials you need in a pre-packaged kit to build your railing as well as a warranty. Check the website for specific details.
Stairs kits also available
Post sleeve sold separately
Rails are pre-routed for easy baluster installation
Railing Kit includes:

Pre-routed top and bottom rails
13 balusters
Line brackets
Support block and hardware
Aluminum Railing
We are very happy with our choice. It looks clean and stylish.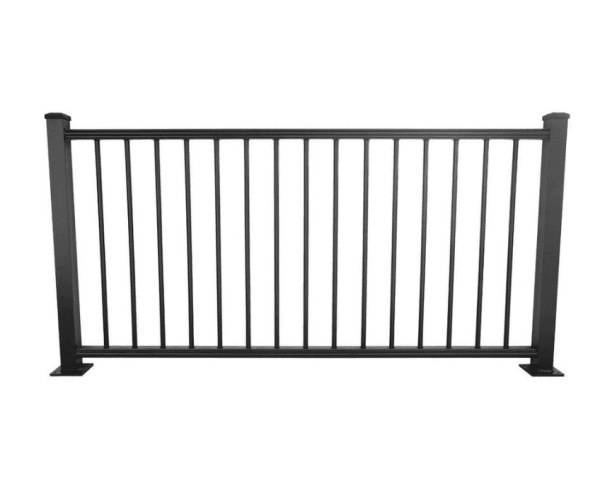 Sleek, simple, and easy to install Contemporary Aluminum railing is the perfect addition to a deck or porch. Comes in two powder-coated finishes in a contemporary, rectangle profile. And to top things off, the pre-assembled aluminum railing is backed by a lifetime limited warranty on manufacturing defects and powder-coating.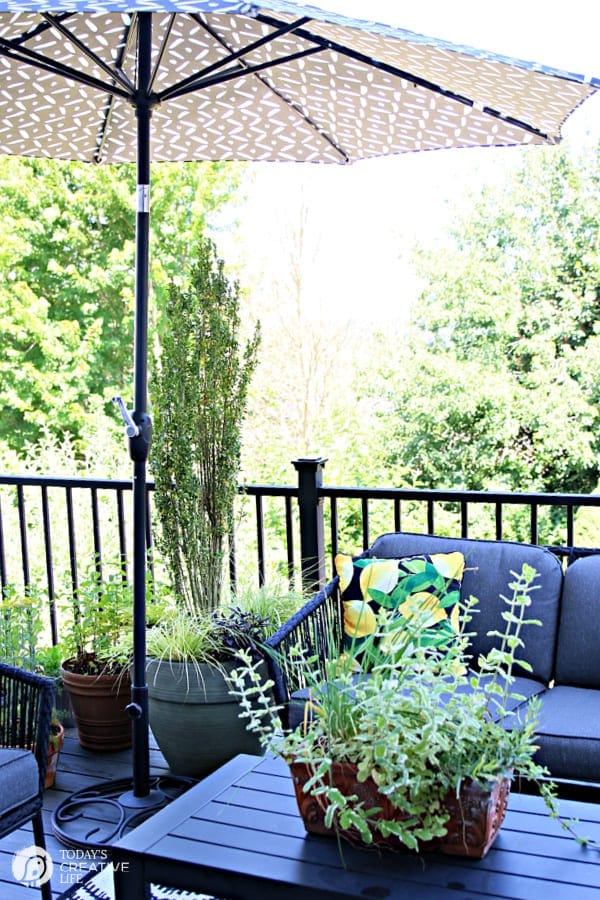 Matching posts sold separately
Matching, adjustable stair rail panel (includes brackets) sold separately
Available Colors: Matte Black and Textured White


Classic Composite Rail

The Grab & Go Classic Composite Railing offers durability and high-performance with a classic, coastal style.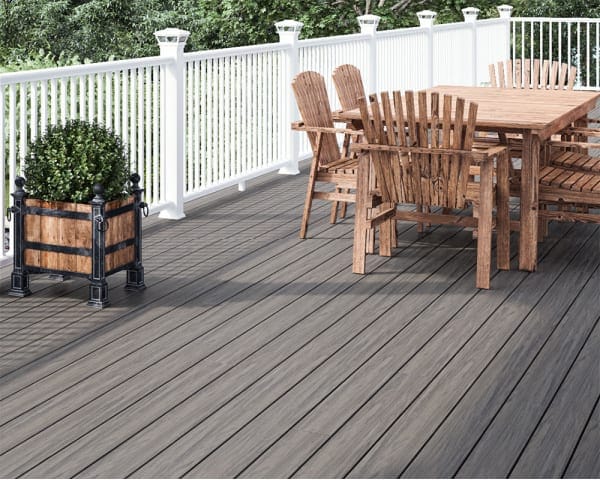 Contemporary Composite Rail
The Grab & Go Composite Railing is durable with a clean, modern style.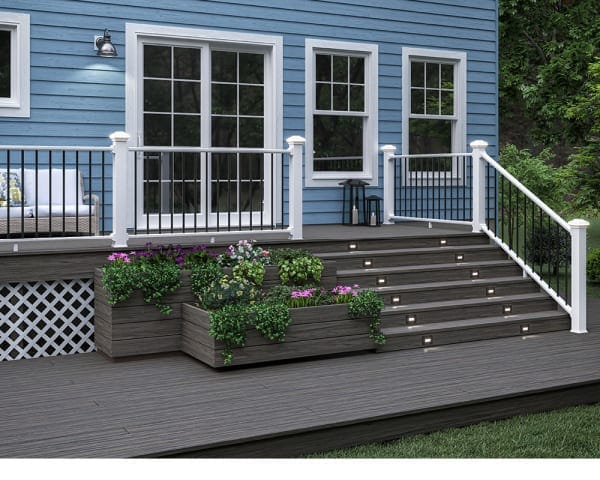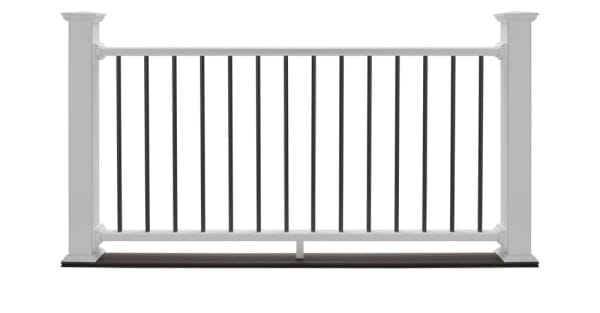 Post Caps for Deck Railing
Again, I had no idea how many options to choose from. We ultimately went with the Luna 2.5″ Post Cap.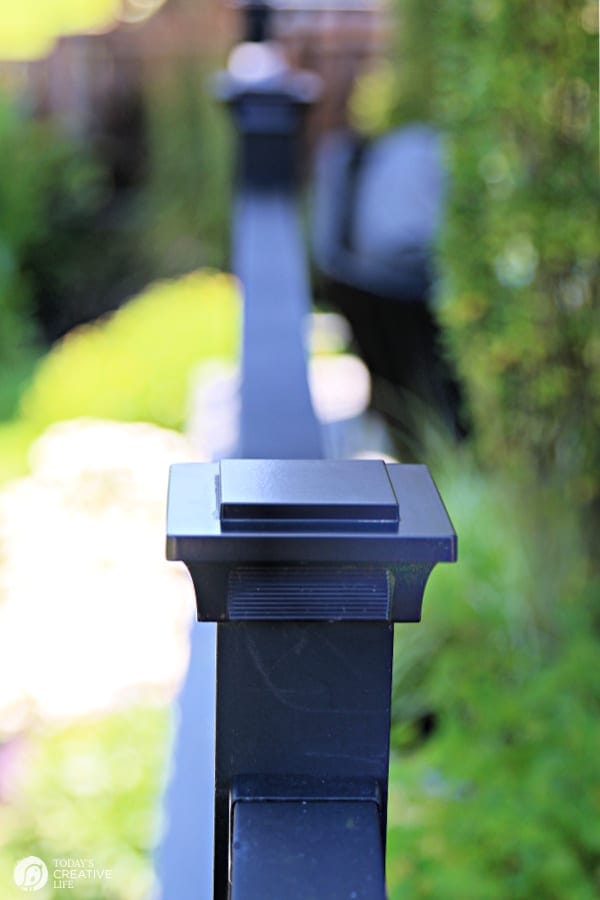 They were easy to install, with no wiring skills needed. We can set the timer to however we want and the lights illuminate a soft glow at night.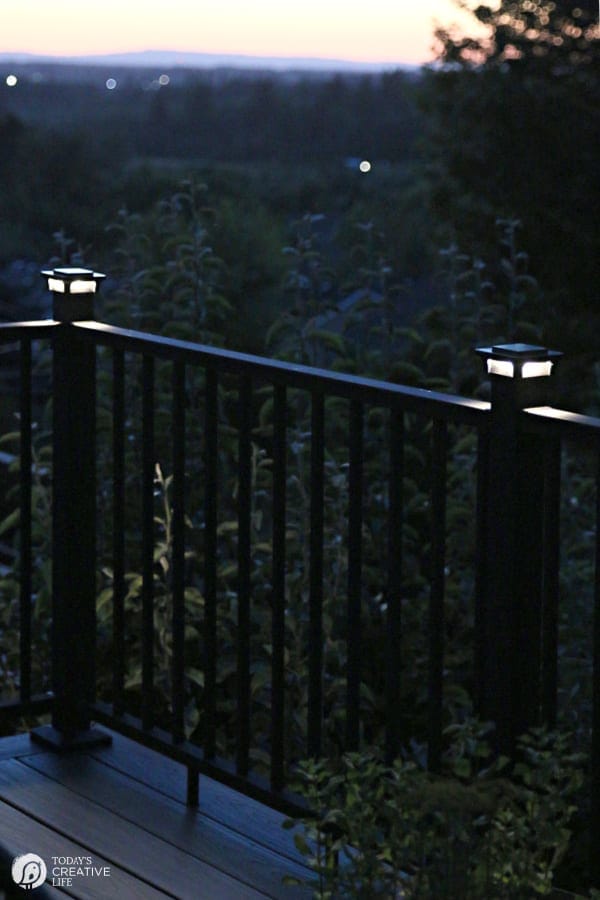 They come in several colors to match whatever railing you choose. And don't worry, water does not get inside. We've had them for a full year and have no issues.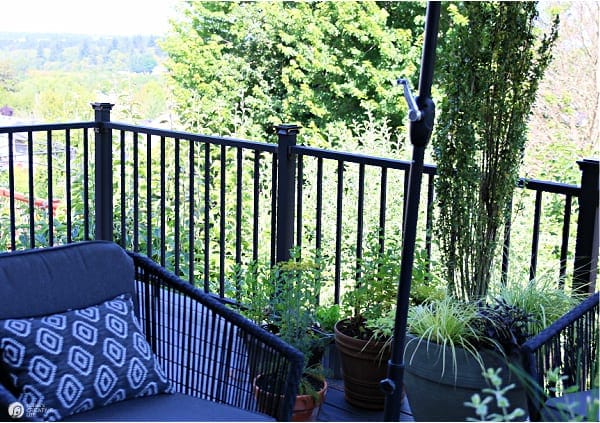 You can find all Decokorator's decking materials at Lowes.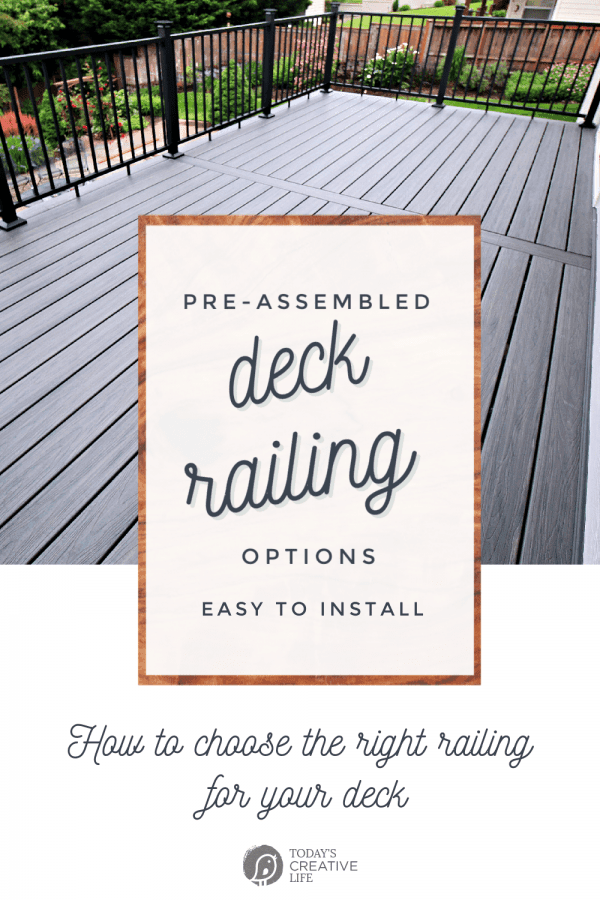 Outdoor Living Ideas
Find stylish and easy ideas for outdoor living.
Add style to your patio with easy tips.
Create an eating area outside for the summer.
Create simple budget-friendly candles from dollar store supplies.
Photo Credit: www.skiptomylou.org
Make your own outdoor wood chairs.
Is it time to replace your deck? Learn the difference between wood or composite.
Make your own potting area for spring and summer planting.
How to plant an herb garden for your home.
Make no-sew outdoor curtains from painter drop cloths.