It's that time of year when I start planning and dreaming of decorating our outdoor space. Eating Al Fresco is always a treat, especially when Setting your Outdoor Table with these beautiful melamine blue and white dinnerware from Better Homes & Gardens at Walmart.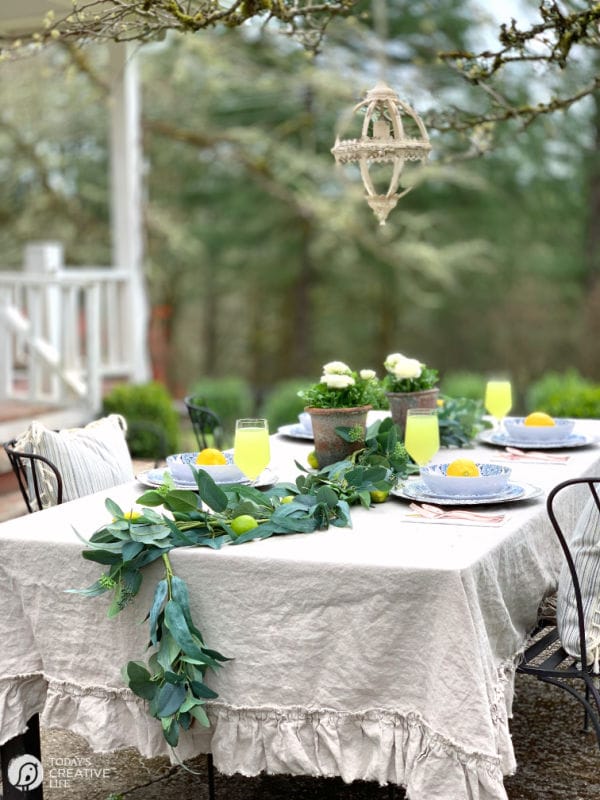 Setting your Outdoor Table
When it comes to the perfect outdoor dining area, you can't beat my friend Rhonda's farmhouse (Hallstrom Home) here in the Pacific NW.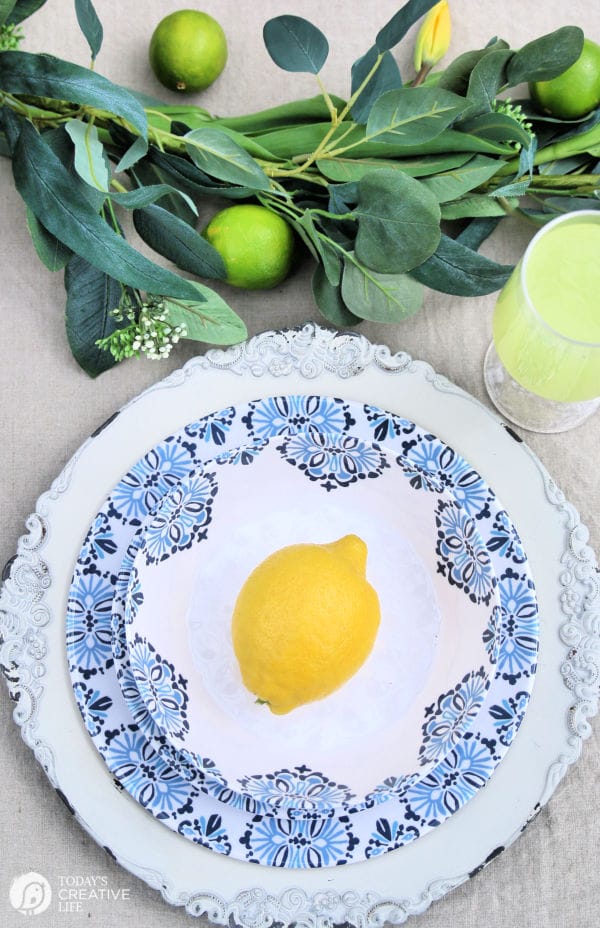 When my patio friendly outdoor dishes arrived, all I could do was imagine them at her home, under one of her big trees.
It was the perfect setting for a dinner, brunch or a quick luncheon.
How to Set Your Outdoor Table
Outdoor Table Location
Most of the time the location is pretty set to the deck or patio for any outdoor dining. But if you have a large yard, look for a location where you could hang lanterns, a light fixture or a string of lights.
Table
Determine how large of a table you'll need. Or use two regular sized tables to accommodate larger groups.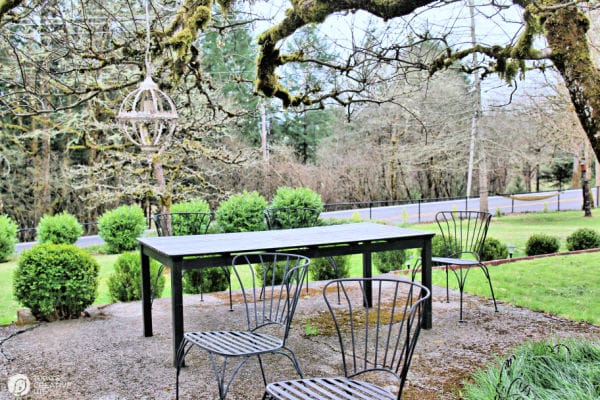 Will you need a tablecloth? Usually eating outside is more casual, so keep your table covered with simple choices. Flat sheets, large beach towels or a simple linen or cotton cloth as shown.
Centerpiece
It doesn't have to be fancy or elaborate.
Remember it's casual. I always look at what I can use from my yard and from any produce I have on hand.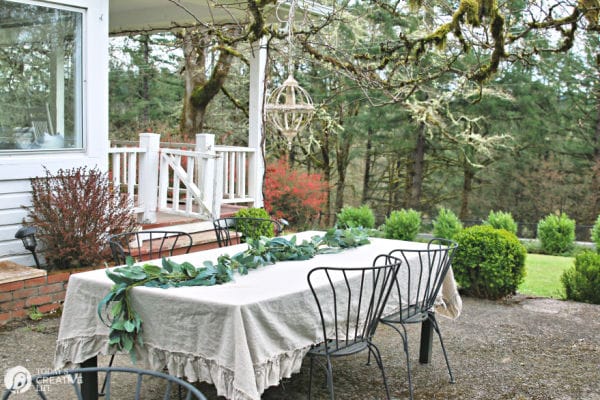 I was going to just clip a few twigs and plant clippings to create a runner down the center of the table before finding this faux greenery swag.
Using items we already had, two simple flower pots with a few lemons and limes and I suddenly had a beautiful centerpiece.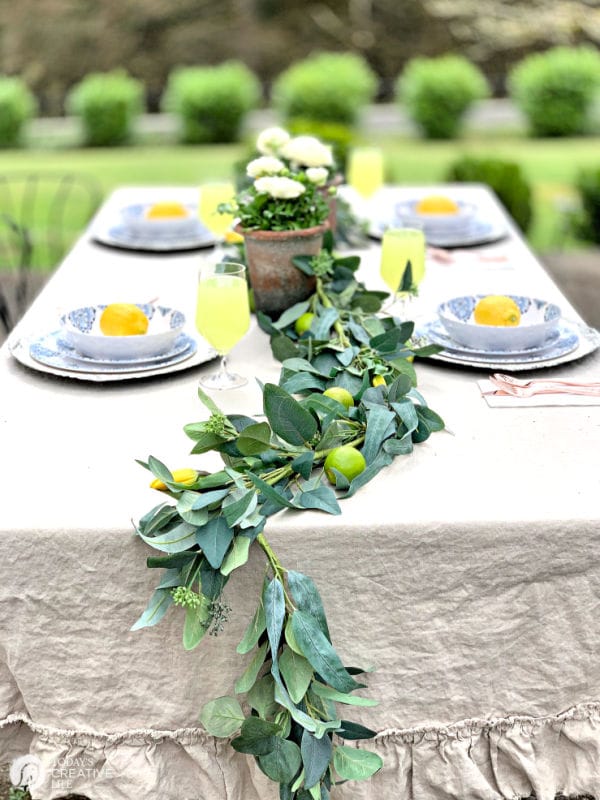 Outdoor Dishes
So many great choices for outdoor friendly drinking glasses, dinnerware, and serve ware. Melamine dishes come in so many beautiful styles, colors or patterns, many use them for their everyday dishes year round. At least you know they're not going to break!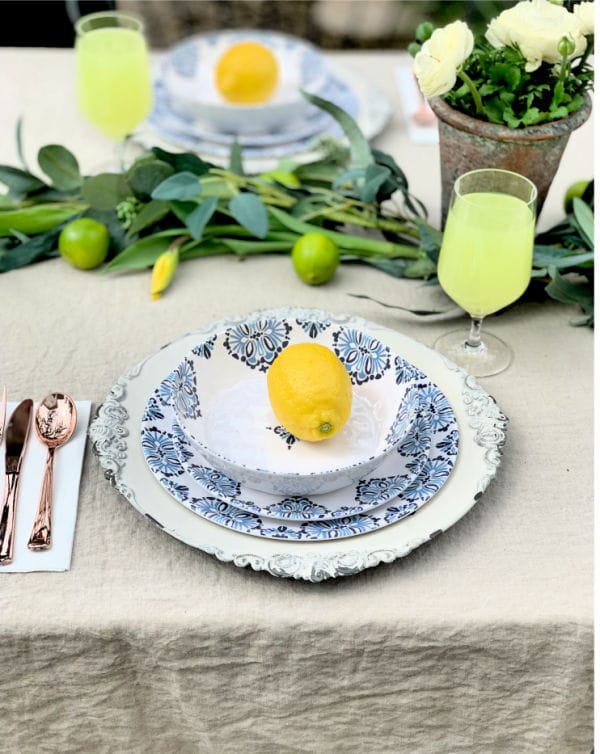 I love that this blue and white melamine set comes with many pieces.
The stemmed drinking glasses are also outdoor friendly!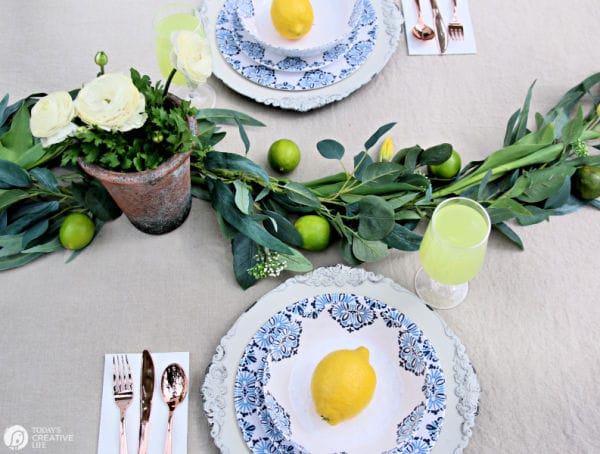 Food for Outdoor Dining
Eating al fresco is as easy as serving breakfast, lunch or dinner outside. Or maybe just appetizers or snacks for a casual gathering of friends.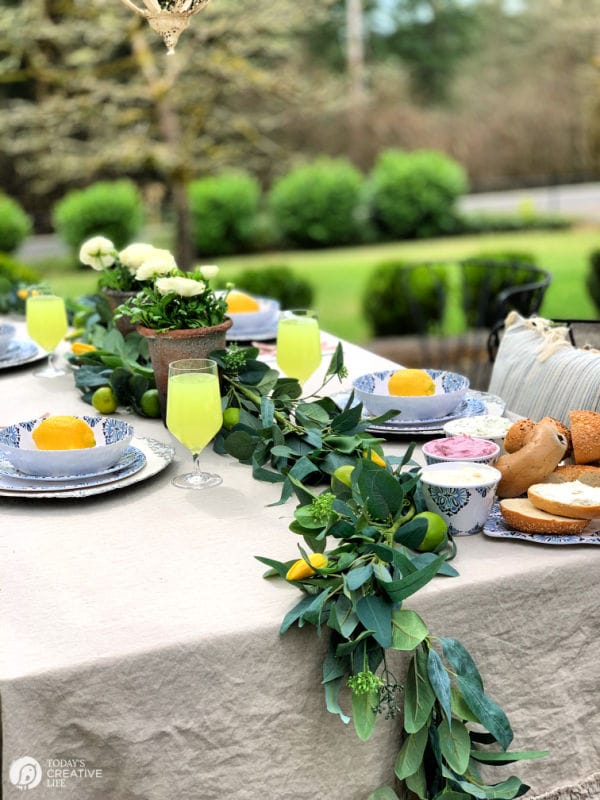 Outdoor Table Shopping List
I am listing a few of my essentials for setting your outdoor table and creating a relaxing environment all summer long.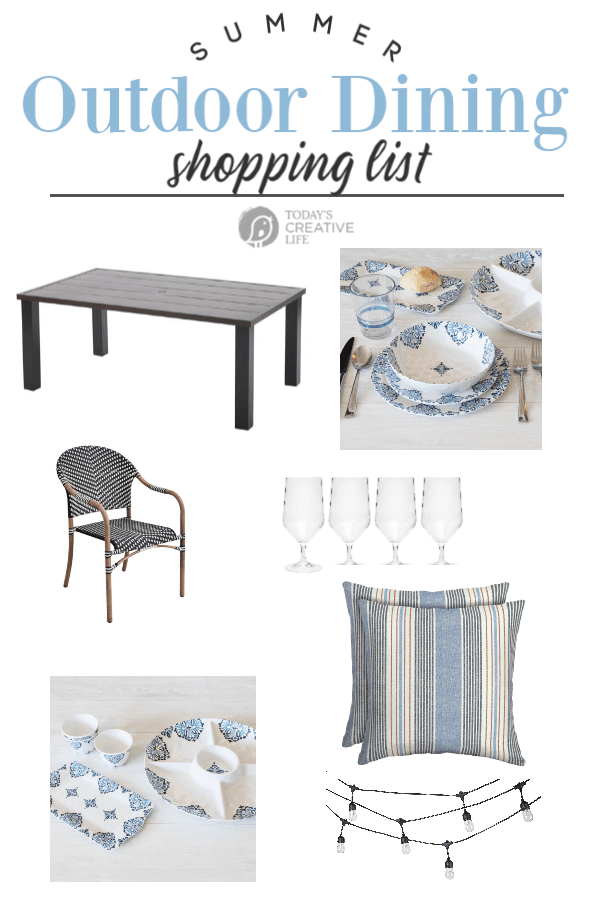 Outdoor Melamine Dinnerware Sets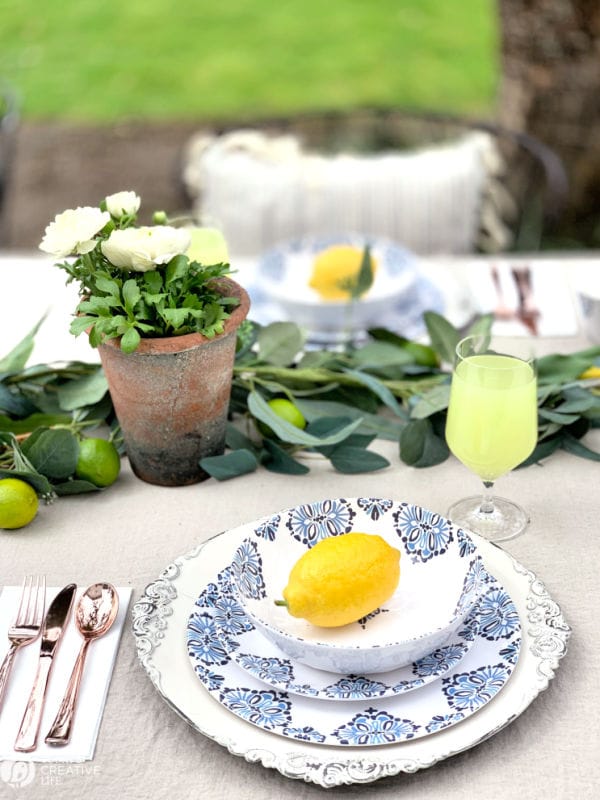 As mentioned above, there are many styles for Melamine dishes from BHG. Here are the dinnerware set selections below.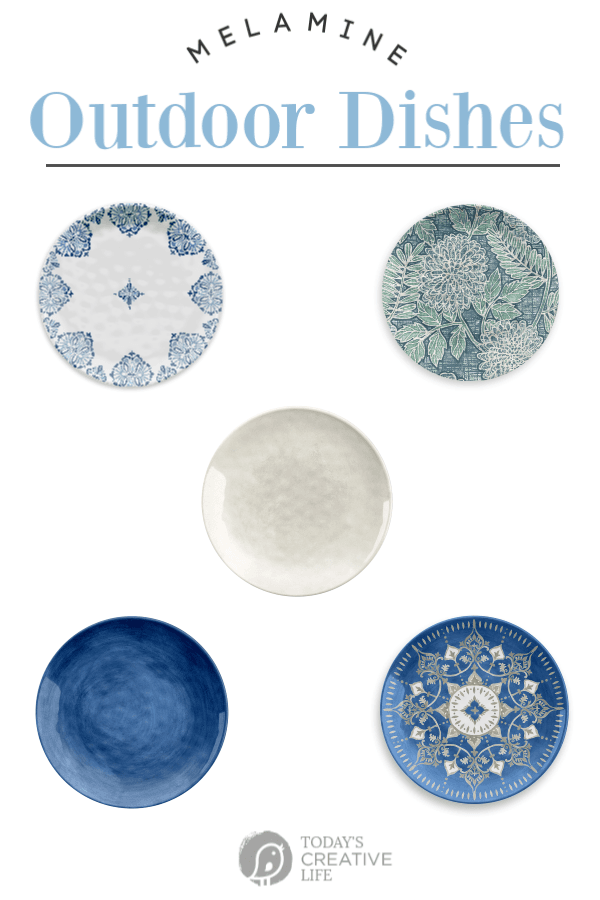 You get 4 of each. Dinner plate, salad plate, and bowl. Shop for them here.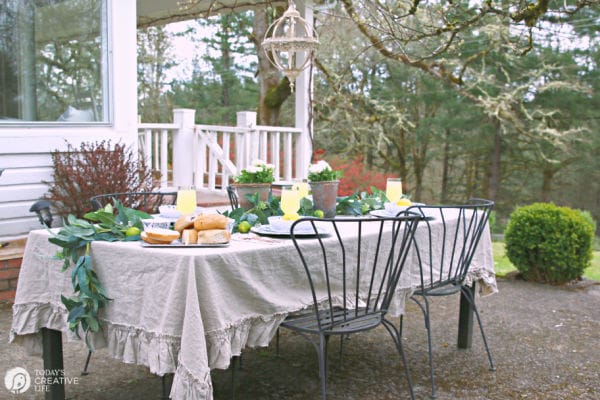 As you can tell, setting your outdoor table isn't as difficult as one can imagine. With budget-friendly items, you can create a beautiful table for dining Al Fresco all summer!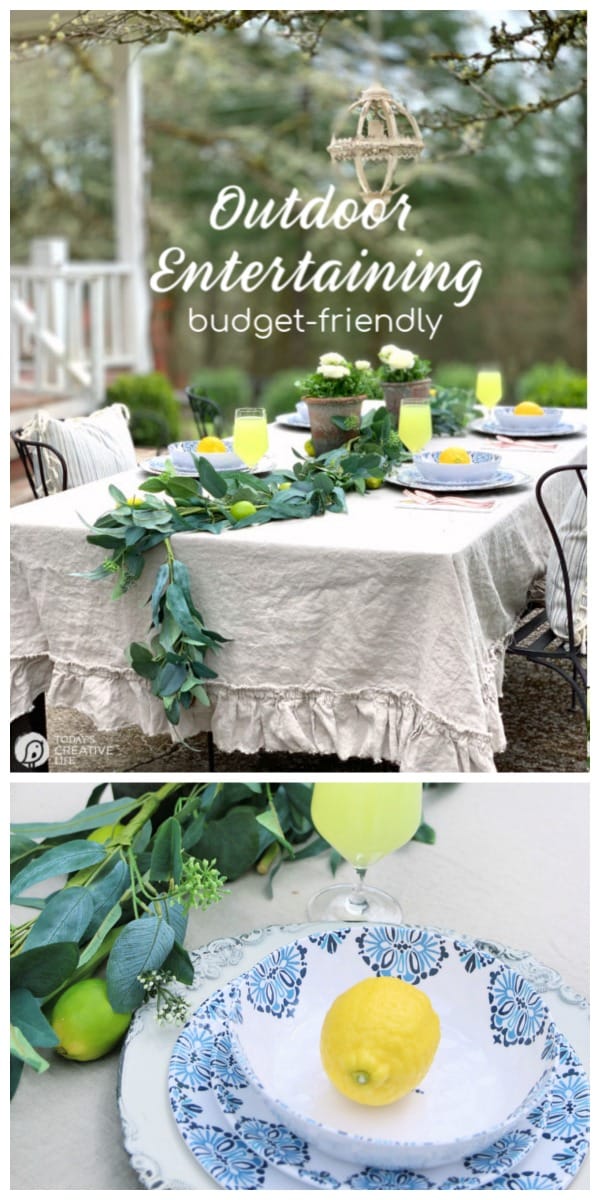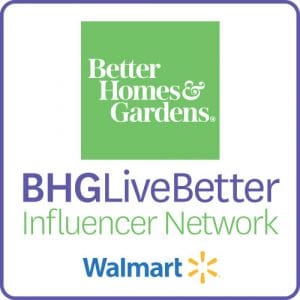 Follow along on Instagram | Pinterest | Facebook
Outdoor Decorating for your Home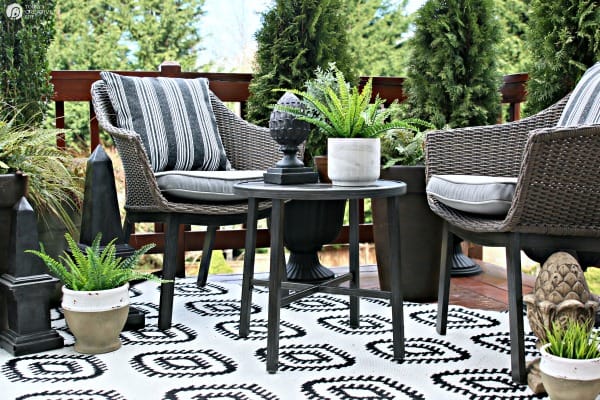 Easy Patio Decorating Ideas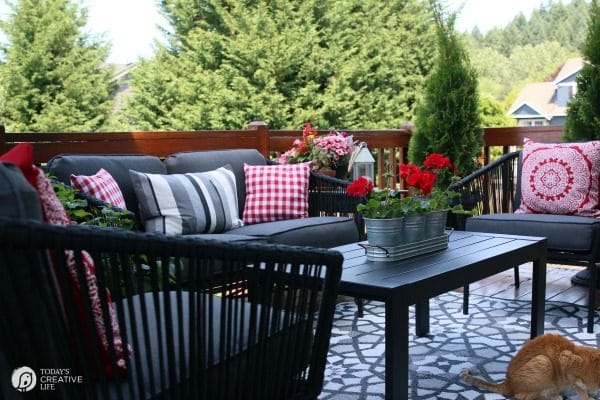 Small Patio Decorating Solutions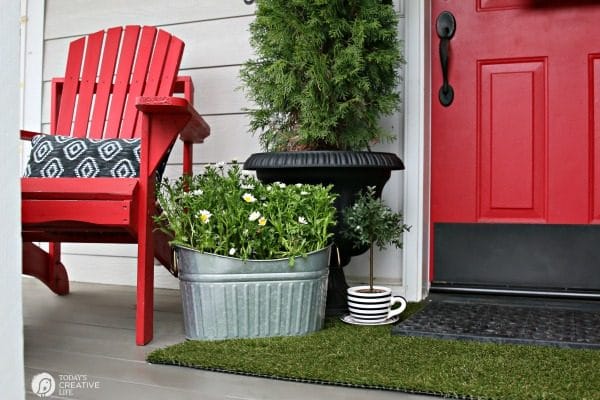 Simple Porch Decorating for Spring