Here's a DIY TV Sliding Shutter Doors! Some of you might not know my aversion (neurosis) to seeing electronics, like TV's in my living space. Don't get me wrong, I love TV, I love watching TV, but I don't want to see my TV if I'm not watching it. This whole TV over the mantel thing with the new flat screens is enough to send me into the decorating looney bin. This is MY problem. This is my own opinion. I know many of you probably decorate with the TV on the wall or above your fireplace and that's alright…….but I can't handle it. CAN'T! It's like fingers on a chalk board for me. I loved having my armoire with my TV inside. We had a 32 inch TV and it was perfect.
I made the mistake of telling my husband that we needed a new TV for the bedroom. Well those words to a man mean"go buy the biggest tv you can". So on Christmas morning I opened up a very large box with a 50 inch TV inside. It suddenly threw me into an anxiety fit. It was too big for the bedroom……..unless we considered putting in the hall way and opening up our double doors to view from our bed. Not!
My husband decided to measure the hole above our fire place that had been covered up for years with my antique shutters…..and it fit! Of course. So the TV now had a home and my black distressed armoire with our 32 in now has a home in our bedroom. (which does not match and has created another issue) I told my husband we could leave the TV above the fireplace ONLY if we could figure out a way to hide it.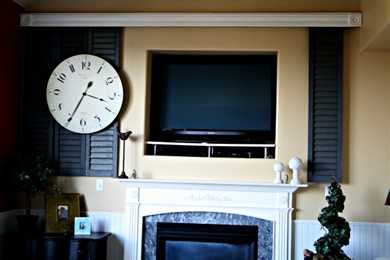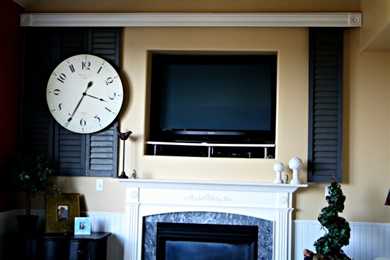 We decided to use my antique shutters and make a sliding "barn door" type of cover. Love it!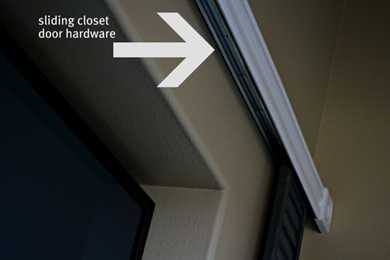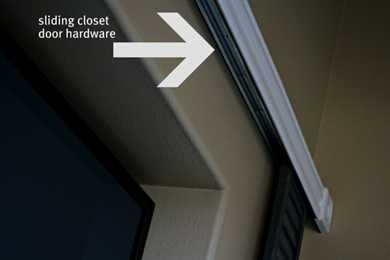 I still have some decorating to finish up, but the TV is now hidden when it's not in use and I am LUCKY to have a man that not only is handy, but one that entertained my TV neurosis. I am SO lucky he could make this himself because the barn door ones I had picked out online were over $500 just for the hardware. This cost us about $50 in supplies!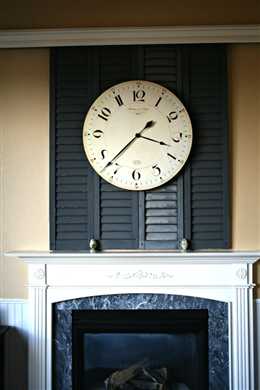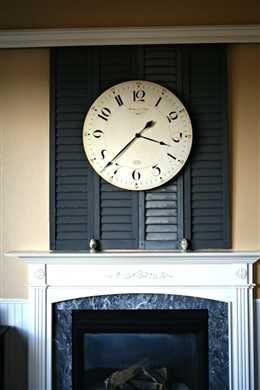 I'm a lucky girl! I'd be even luckier if I could figure out how to clean the inside of that fireplace.