This post about Setting the Table was posted years ago. Sibylle from Funky Time no longer has a website, so these are no longer available from her. I am choosing to keep this post live for pure inspiration. I do however have a free download for a Halloween version of this Cutlery Pouch she designed. See the Halloween Cutlery Pouch here.
---
Setting the table doesn't have to be fussy. You can create a fun table with these free printable cutlery pouches. Sibylle from Funky Time has done it again. I can't tell you how grateful to have her in my camp to offer the TCB readers a new printable each month! She is crazy talented. I love her Valentine romantic printables for cute little toothpick flags and tea bag tags. She also designs blogs too.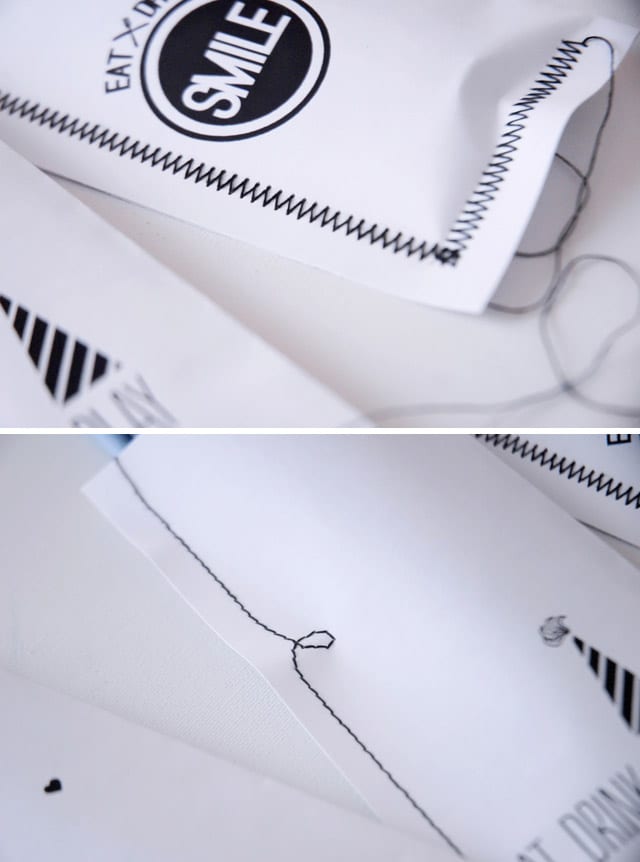 Printable Party Ideas
These free printables are perfect for parties indoors or out and will keep all the silverware organized in a stylish and festive way. (just thinking ahead……..wouldn't these be great for a graduation party?)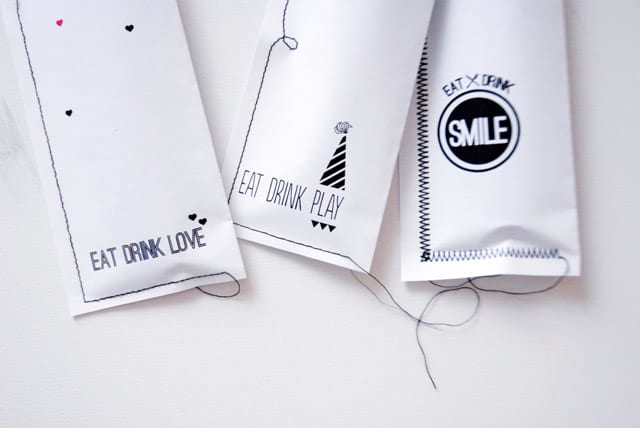 I love the plastic silverware she's using, but I thought these turquoise plastic cutlery I found would look super cute too. Oooooh, or red ones.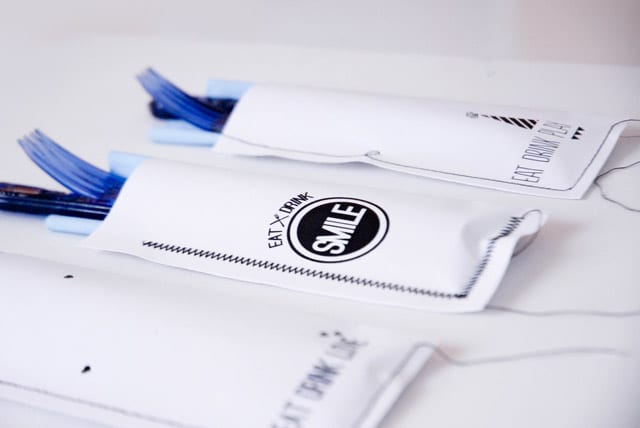 Kinda fun huh? Even I could sew these up, but if you don't sew, I'm sure a little glue would work just as nicely. Or staples…….they have colored staples now too. Just use your imagination to make them work for you.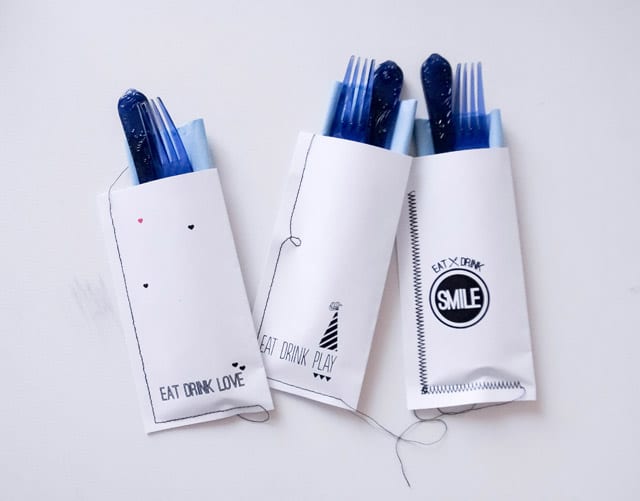 For more fun ideas and printables, head on over to Funky Time.
Thank you Sibylle!