You are going to LOVE this Valentines Day printable! LOVE! I am happy to announce another great partnership for free printables. 
 Printables for Valentines Day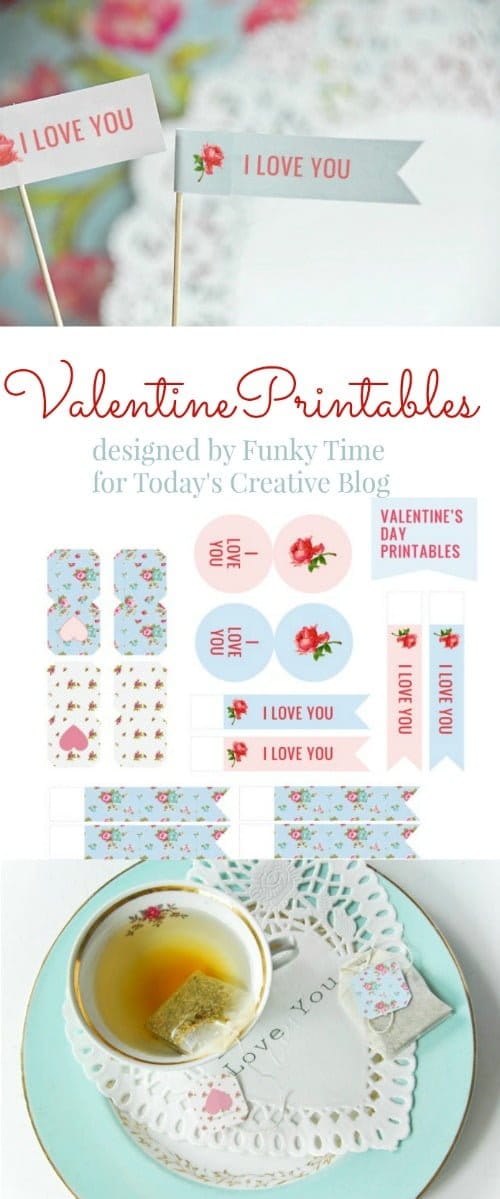 I am so excited to be working with Sybille from FunkyTime to bring all you fabulous readers amazing printables for decorating, crafts, and holidays!
Sibylle is a past feature.  EVERY week her linked up items for Get Your Craft On catches my eye. Crazy talented.  I want to be just like her when I grow up.
Her photography is amazing!
Crafts for Valentines Day
The printables she designed for TCB coordinate her stuffed hearts located on her site.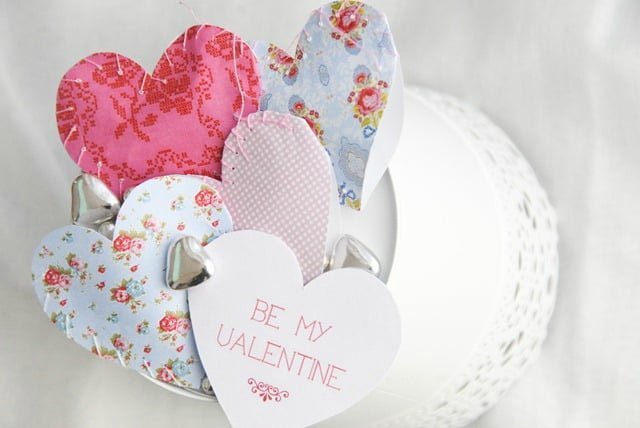 Aren't they adorable? Tea bag tags, toothpick pennants……. Click here to download.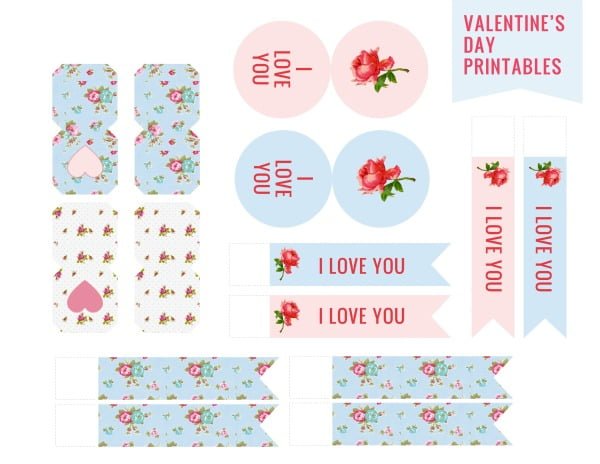 Perfect for dressing up any Valentines Day table.  Simple Love.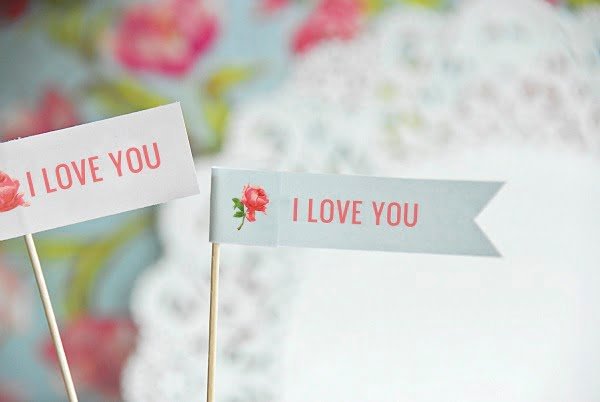 It doesn't have to be grand to be special.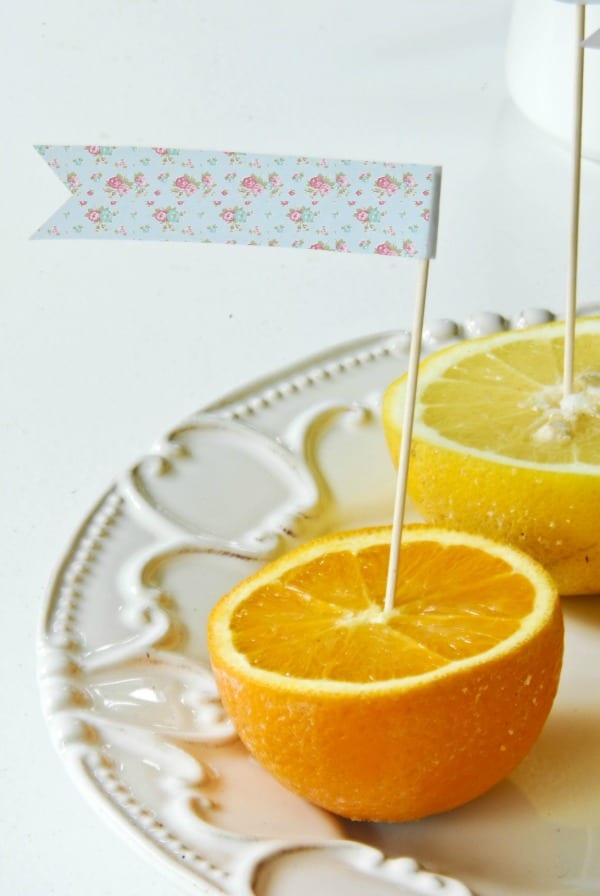 This printed doily is killing me. (tutorial below)
The perfect way to embellish a plate for that extra special gesture.