Throw your own high tea party with this Tea Bag Valentines Day Printable. You'll learn how to print onto heart shaped doilies and make floral teabag tags and food flags for a wonderful treat.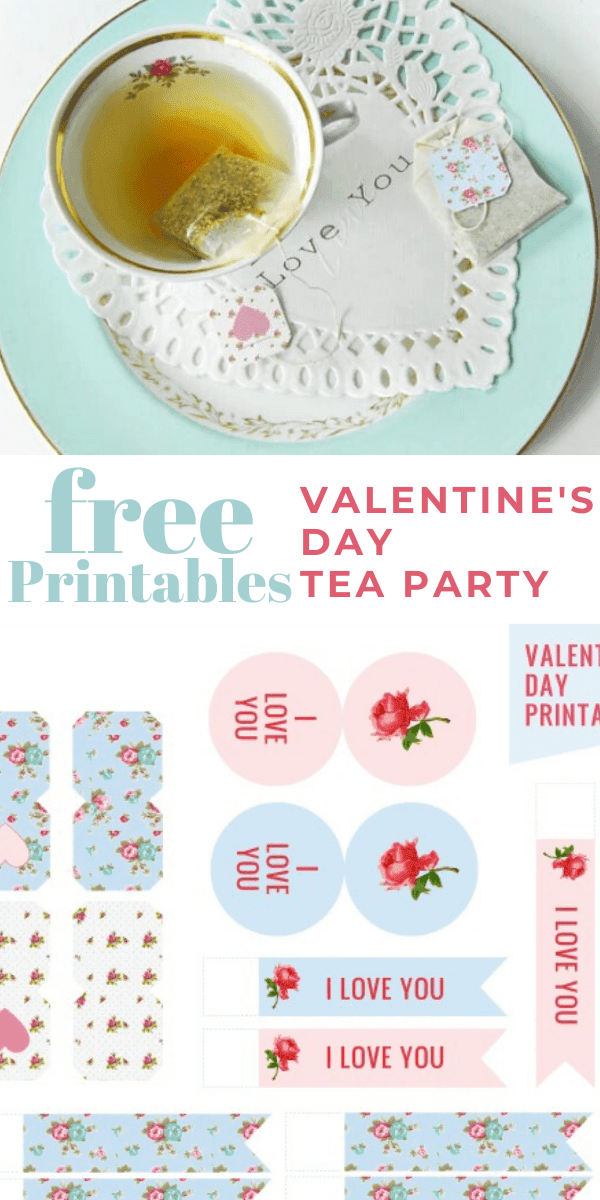 Tea Party Valentines Day Printable
Making up specially designed tea bags with these little tags could be used any time of year. The food flags are great for cupcakes, little tea sandwiches, fruit… just about anything you want to serve.
This idea comes from Sybille from FunkyTime. Sadly, her site is no longer live.
Other printables for Valentine's Day
How to Print
Supplies needed: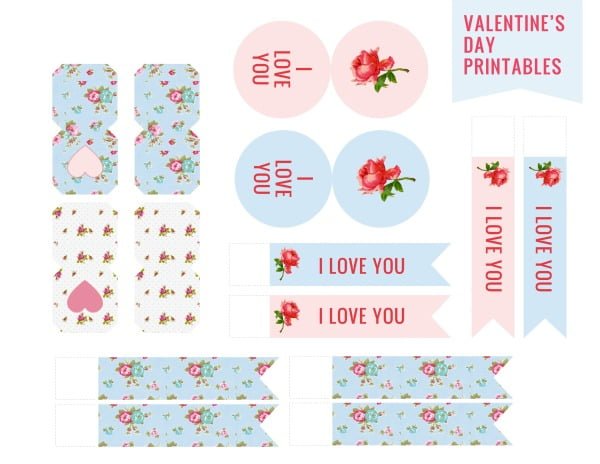 Load your printer with the cardstock.
Open up the file that you just downloaded.
Depending on your device, you can usually just right click and choose print.
How to Make Valentine Tea Bag Tags & Food Flags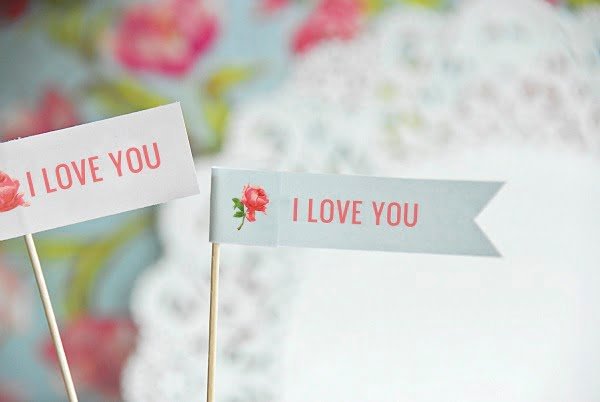 After you've printed off your valentine printables, use your craft scissors to trim each design.
Carefully remove the paper piece from your teabag.
Fold printable tea bag tag in half. Position the teabag string between the folds and glue.
Cut the food flags out, and rub a gluestick along the backside of the white portion.
Place a toothpick in the fold.
Fold them where the white meets the pattern.
Press together for a few seconds.
Poke into desired food.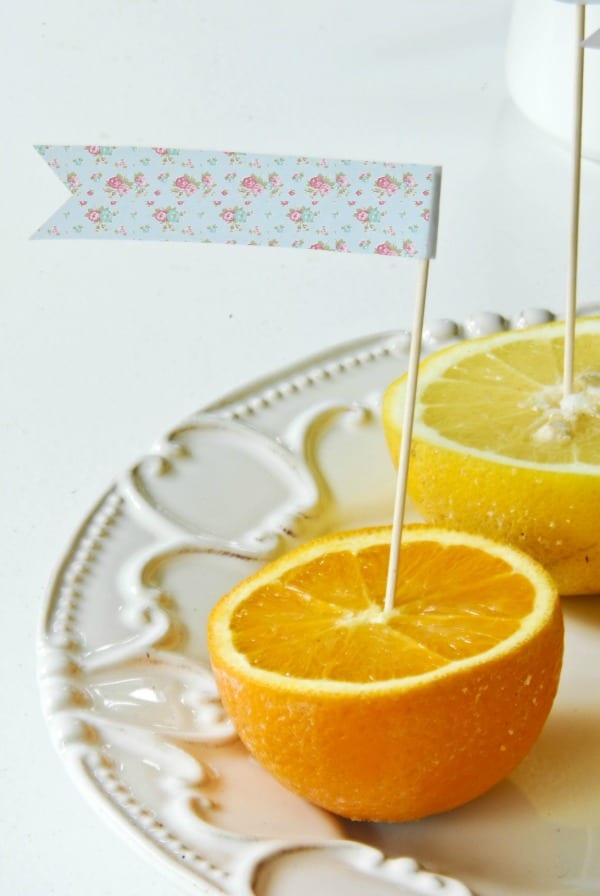 How to Print onto Doilies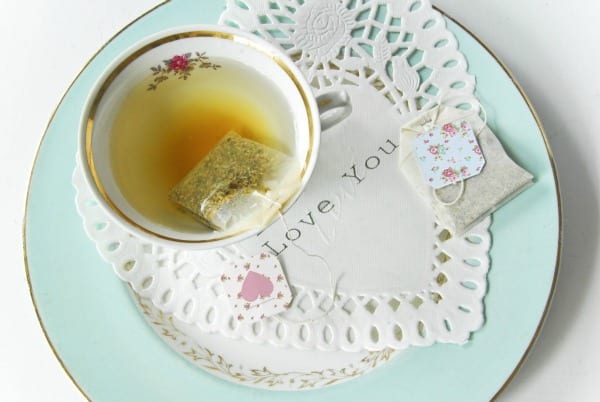 Printing on a doily isn't as difficult as it looks. You'll need to be familiar with the direction on how the paper runs through your printer so you know what side to place up. If you're not sure, just mark a piece of printer paper from the tray with a pencil and print something. When it's finished printing, you'll see if the mark is on the back or front. This will tell you if you need to place the doily face down or face up.
Supplies Needed:
Open up a Word program, or Google Drive and type in your message. Move it down towards the middle of the page. This may take a little trial and error for positioning.
As shown, tape the doily to a piece of printer paper or cardstock. Make sure the top of the doily is at the top of the paper.
Place it in your printer facing the way it needs to from the example discussed above. My printer didn't show the same settings as her photo below.
Print
If the message is placed where you need it. You're finished. If it needs to be moved up or down, you can either edit your message document or tape the doily lower or higher, depending on what you need.

Carefully remove the tape and you've got your doily with the words Love You printed in the middle.
How to Make Valentines Day Printable Paper Hearts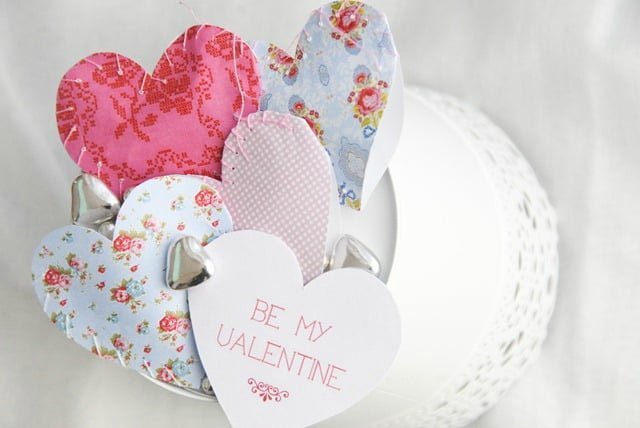 These hearts were an additional printable from her site, which is no longer live, or available, so I'm going to give you a quick tutorial. You can put a small gift inside or just make them puffy.
Supplies Needed:
Fold the paper in half with the pattern facing inside.
Use your heart template or hand draw a heart on the backside of your patterned paper.
You will need 2 pieces for each stuffed heart.
Place hearts together with the pattern facing out.
Using thread to sew the edges together 3/4 of the way, leaving a small opening to stuff a gift inside or cotton.
Sew up the rest and you've got a cute little heart that is decorative or a fun way to wrap.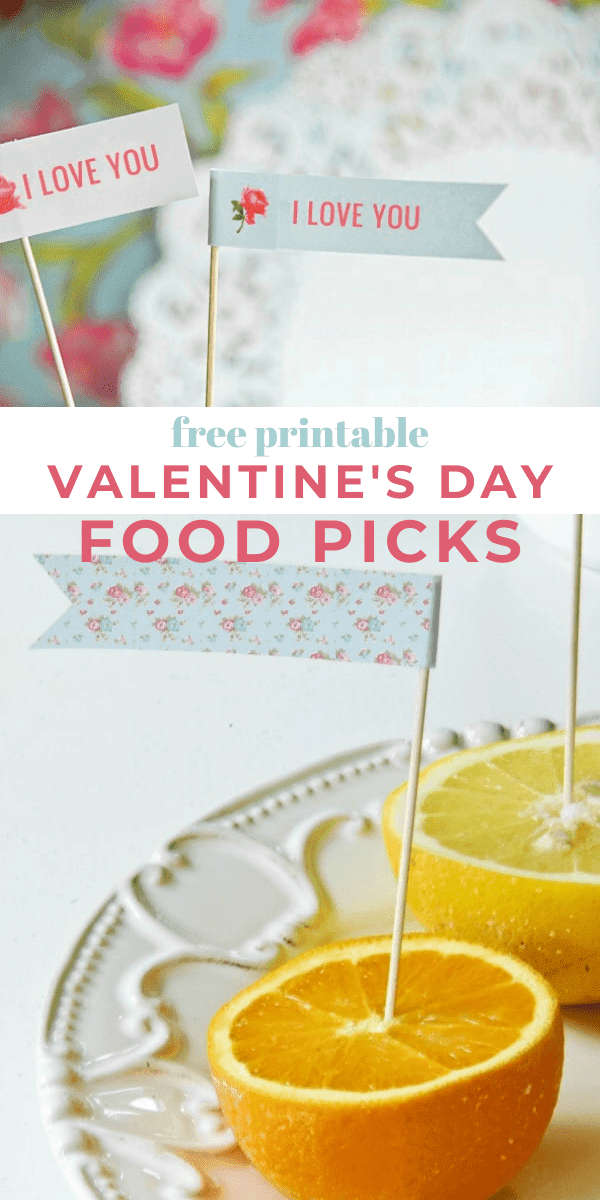 Free Printables for Valentine's Day
Easy Valentine's Day printables and decorating ideas.
Super cute tag for a Valentine Treat!
Fun Classroom Valentine's idea.
Valentine Printable candy bar wrappers for king-size bars.
Free printable Heart Valentine Gift tag or label.
This is perfect to place in a heart-shaped candy box!
Printable Bag Toppers for easy gift giving.
Tags and labels for Valentine's Day gift giving.
This fast and cute Valentine Banner is so cute for the mantel or door.
Send the kids to school with this Valentine surprise.
Cupcake toppers or stickers for more than just Valentine's.
XOXO Printable banner for easy DIY Holiday Decor!
Fun classroom activity for Valentine's Day.
Make a book of Valentine's Day coupons with these free printables.