I promised this Grocery List Free Printable when I shared my free printable menu planner the other day. They both have that stylish modern farmhouse look, which makes it nice for hanging on your fridge. Even if you never use it, it will look good and show your intentions. Right?
Grocery List Free Printable
The nice thing about this grocery list free printable is that each printed sheet has two lists. You can leave as is, or use a paper trimmer to cut into two sheets.
If you were really full of energy, you could print several shopping lists and make your own tear off notepad following my tutorial.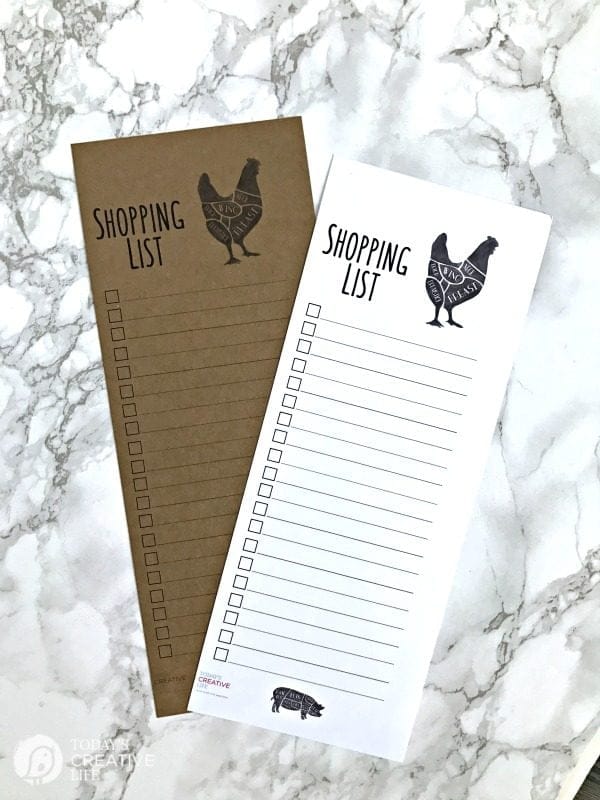 Printables for organizing your time are so nice. They make any job more fun, don't you think? Grocery shopping can be such a chore and not one we always look forward too. I'm lucky that my husband does 80% of the shoppingI have the following that will help you with some of your most tedious daily chores.
You can find all kinds of free printables here.
Or grab your free menu planner here.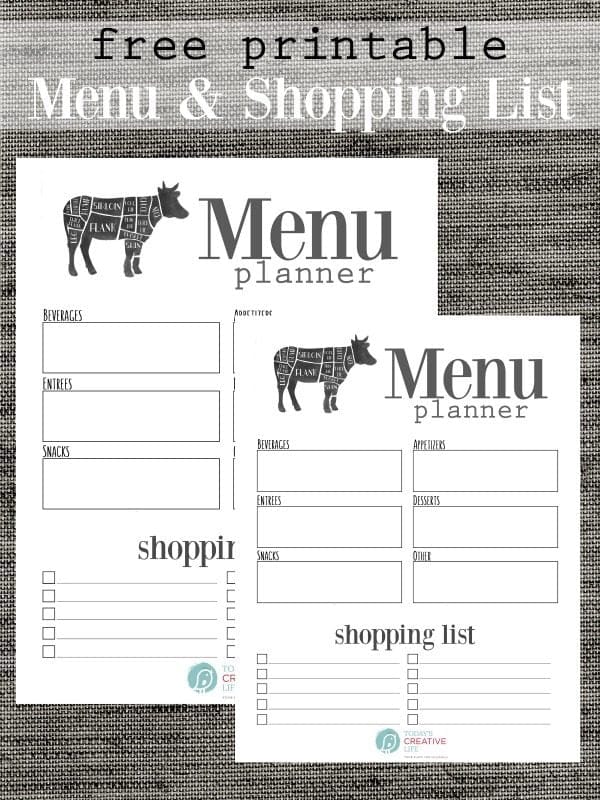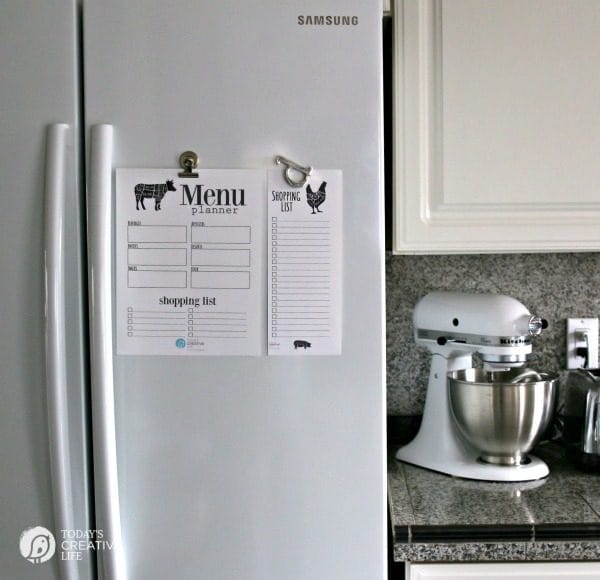 The best way to use this grocery list free printable is to have it out all week. I have it on my refrigerator, which makes it easy to jot down items needed for my next shopping trip.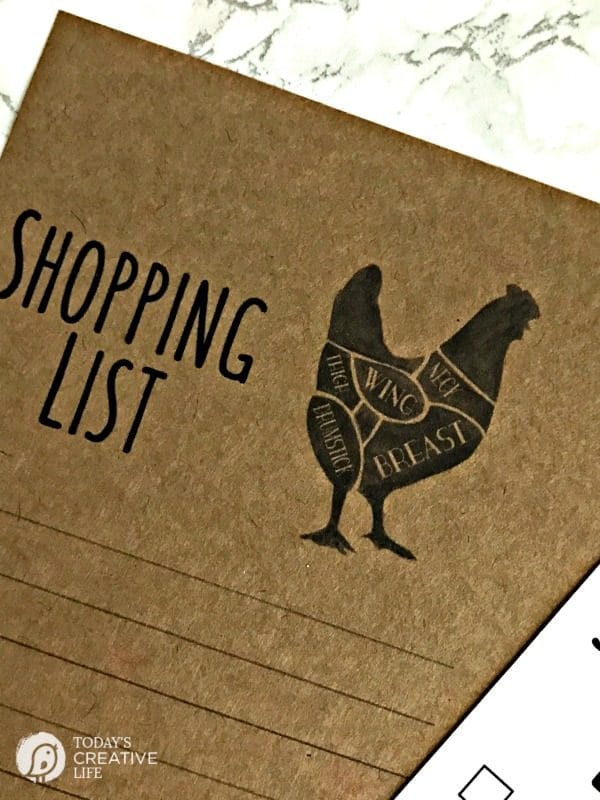 How to Print this Grocery List
Affiliate links for products listed are for your convenience only. This cost you nothing extra. If you happen to purchase anything as a result of clicking, TCL will receive a small percentage. Thank you for your support. This allows me to continue to offer you free content.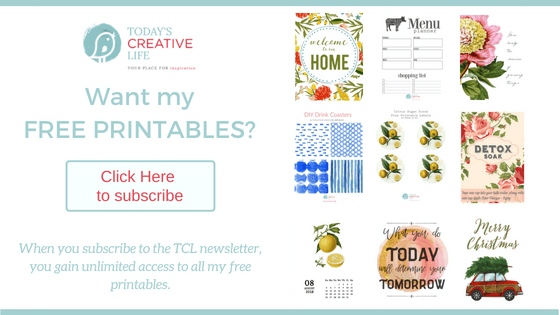 Using an inkjet printer (I have this super tank one as well as this less expensive one.) I also have this less expensive one), load it with regular printer paper or cardstock.
Open the file on your device and print as you normally do.
Use a paper trimmer to cut the Shopping grocery list in half.
Sometimes I print using the brown kraft paper for a more rustic look.

---
More Printables to get you Organized!