All your dreams will come true with this Weekly Cleaning Schedule Printable! Choose from a weekly cleaning plan that is already filled in with cleaning prompts, or a blank version. Knowing how often you should clean things in your home can be overwhelming, but these free printables really help get you organized.
All this pressure to be organized in January! Sheesh! First the Printable Menu planner, then the Printable Password Log and now this! Subscribe to access the Printable Vault where all free printables are ready to download.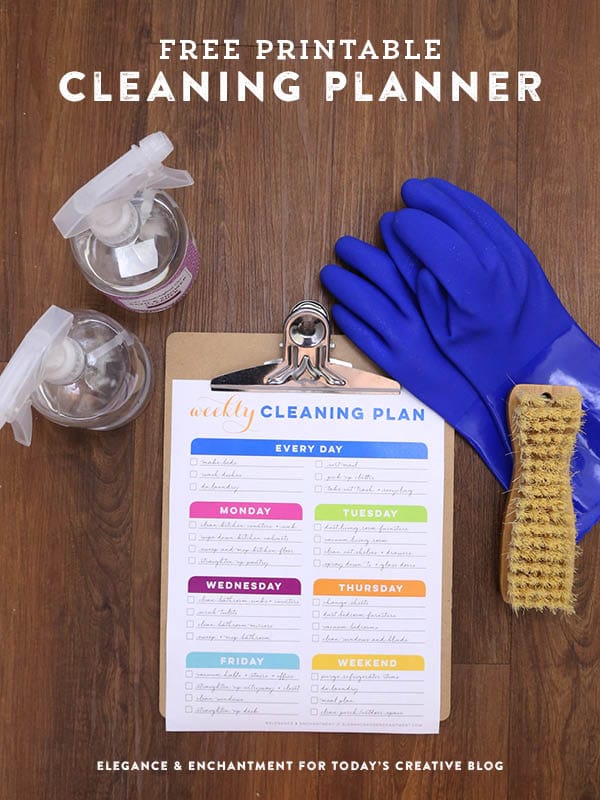 You'd think I was trying to send you a hint or something.
I'm not.
I'm just trying to get myself organized, and I'm taking you with me!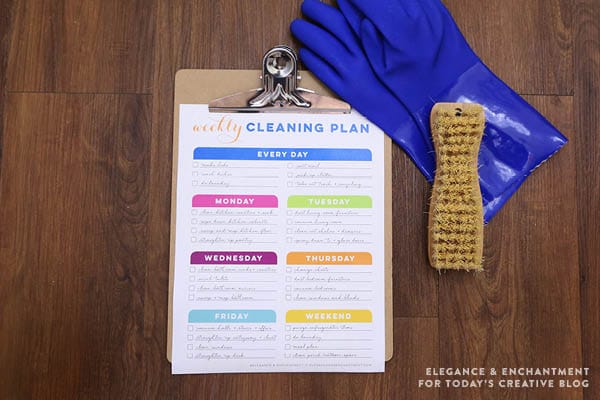 Sometimes…….well most the time, it really helps to have things written down. That way, most likely, you'll follow through. That's what seems to work for me. Plus I just like having colorful printables that set up systems for me.
This printable comes with tasks already filled in to help direct you, or you can download the blank one and fill in what you need.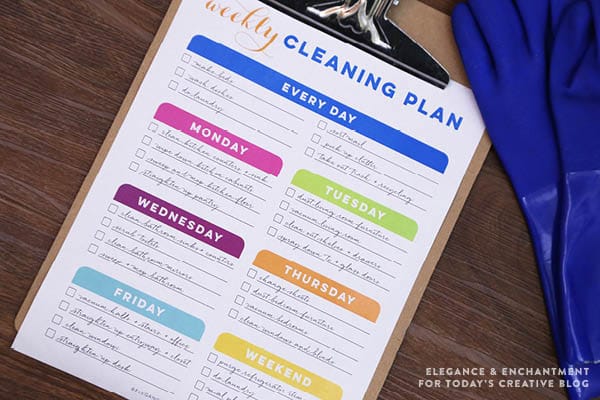 Michelle one of my printable contributors from Elegance & Enchantment designed this Weekly Cleaning Plan along with the most adorable labels.
SIGN UP FOR FREE PRINTABLES BELOW
ALREADY have your password? Head straight to the Free Printable Vault.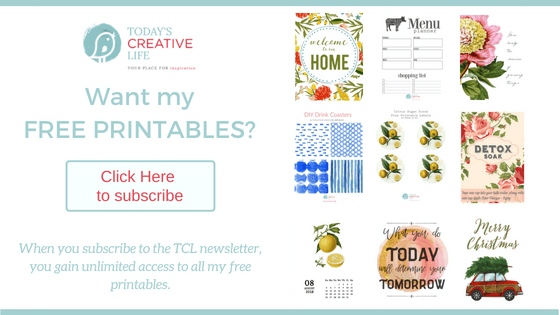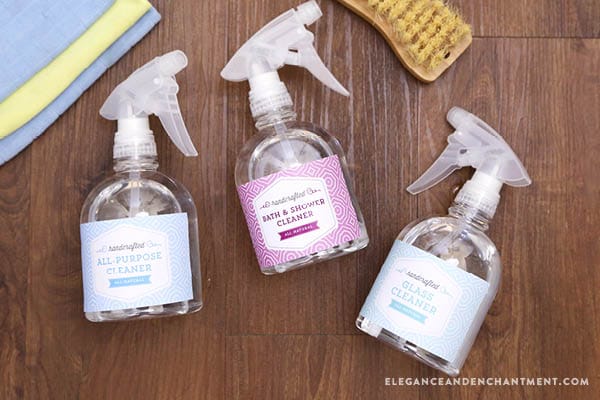 So if you make your own cleaning supplies, she's got the labels for you on her site. Click Here for FREE Labels >> Elegance & Enchantment Cleaning Labels.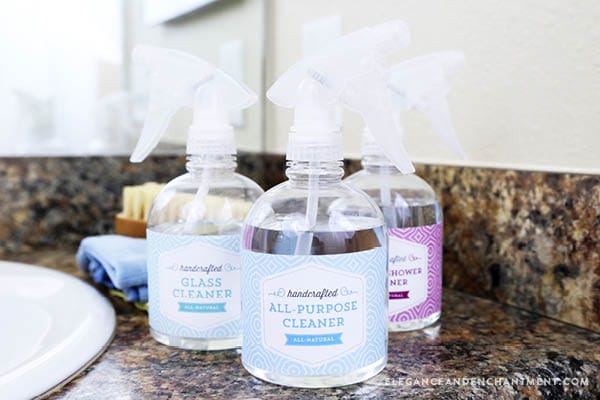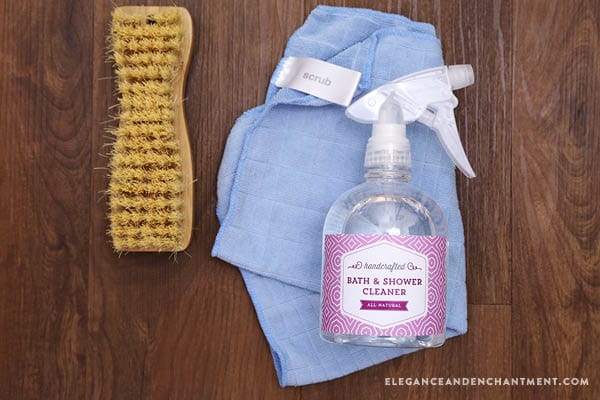 It totally helps the task get done faster when you have cute spray bottles with cute labels, right?
You can find this Clear Spray Bottle
on Amazon using my referral link by clicking on the image. I've never seen them, but perhaps Target.com or Walmart.com also has them.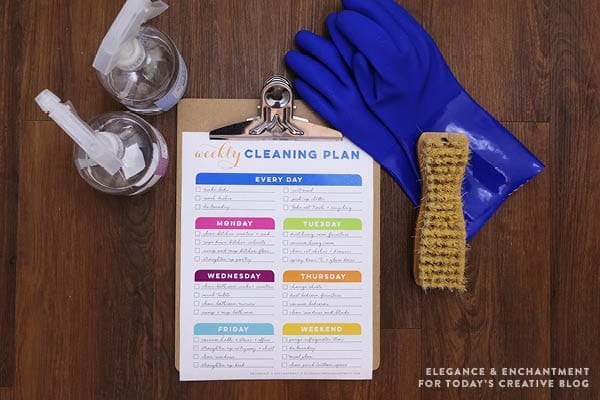 1. Weekly Cleaning Plan – Task Reminders
Maybe you need a few reminders on what to clean. This one is your best bet.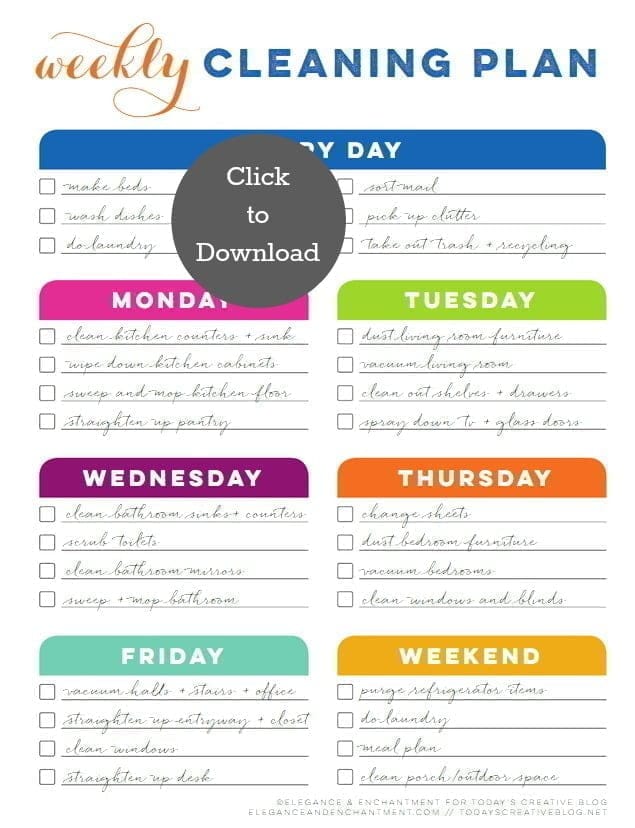 2. Weekly Cleaning Plan – Blank
Or maybe you just want to fill in what you need. Here's a blank one.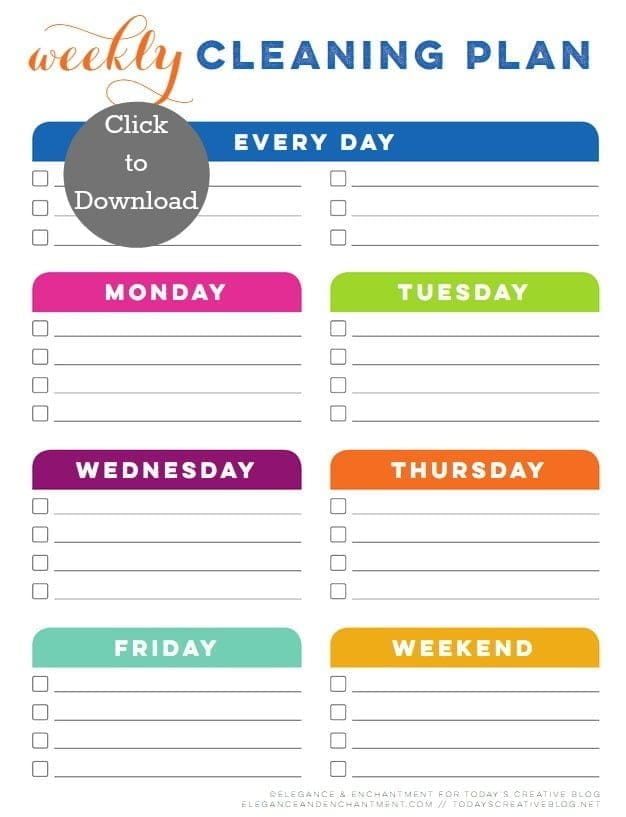 If you're really gung-ho…. you'll enjoy these 18 Amazing Household Cleaning Tips.
For more free printables, check out my printable section. Michelle also has a TON! Visit Elegance & Enchantment to see more.
Cleaning and Organizing Ideas
Organizing and cleaning just got easier with this list of ideas and printables.