Starting the new year with all new passwords is a good idea. In years past, I would feel pretty smart and responsible, until I tried to remember new passwords or remember where I wrote them down. This year, I was ready and had this Printable Password Log created just for TCB readers and myself! It is just as handy as my Printable Medication Log.
SIGN UP FOR FREE PRINTABLES BELOW
ALREADY have your password? Head straight to the Free Printable Vault.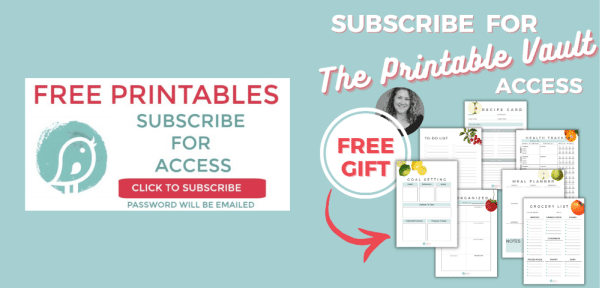 Printable Password Log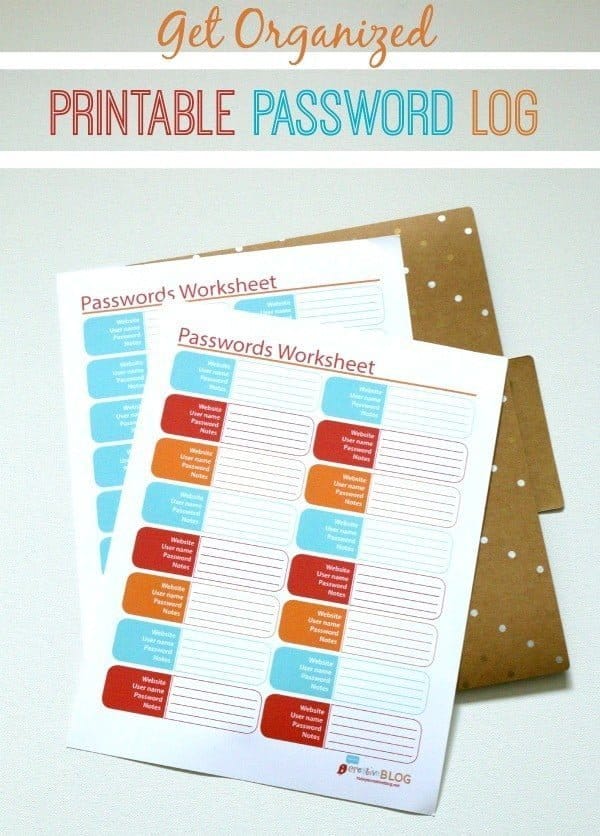 I know many people like to keep them listed electronically, but I'm still a bit old school on this. I like a hard copy.
I know there are all kinds of apps, website etc… that will save your passwords for you. I have absolutely no research to support this, but it just seems that the risk of my passwords being stolen online is much higher than someone breaking into my home and finding this sheet tucked away safely somewhere in my office.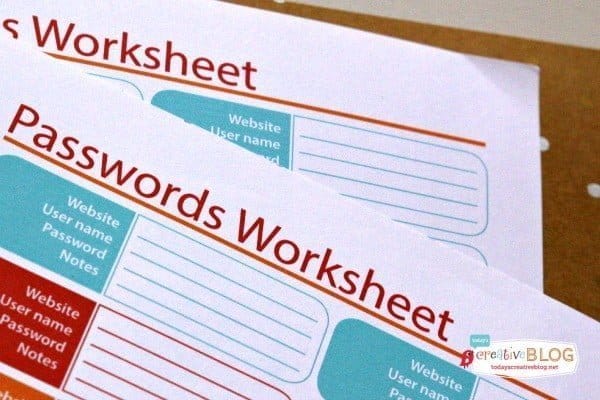 I also like having a hard copy so my family can also access and add all their passwords if I need them.
Here's my parenting tip….. know your child's passwords……..for a variety of reasons. My almost 16 yr old knows that I monitor his online activity. So far, no issues……he's a rule follower. I'm a lucky mom.
Print a sheet for each family member to fill out, then fold it up in a teeny tiny piece and store it in your bra………NO no no….. just store it somewhere safe and out of sight.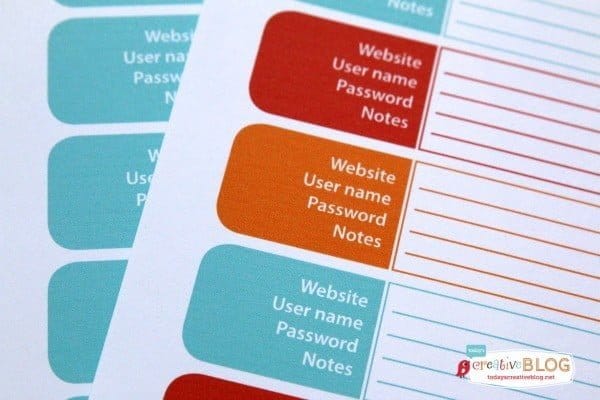 Choose which one you like and click on the image to download. Once you've downloaded the file, open the file on your computer and print. Easy as that. My friend Kristi has a fun colorful free printable password log too!
Subscribers have free access to The Printable Vault where all free printables are kept. You can subscribe here and your password will be emailed to you.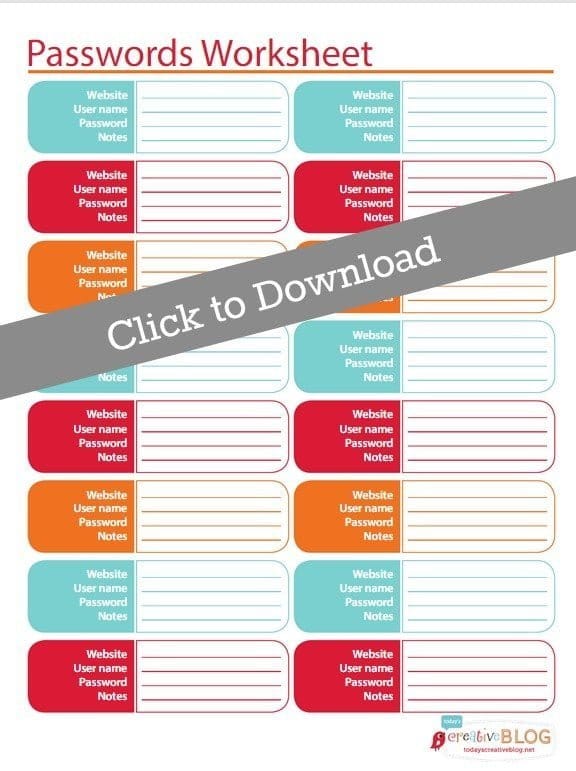 Organizing Ideas for Your Home
Simple and creative ways to organize your home.