I made the best drink for weekend afternoons! This Crockpot White Chocolate Latte Recipe really hit the spot on this cold winter day, and it couldn't have been easier to make!
Thought I'd share it for Slow Cooker Sunday!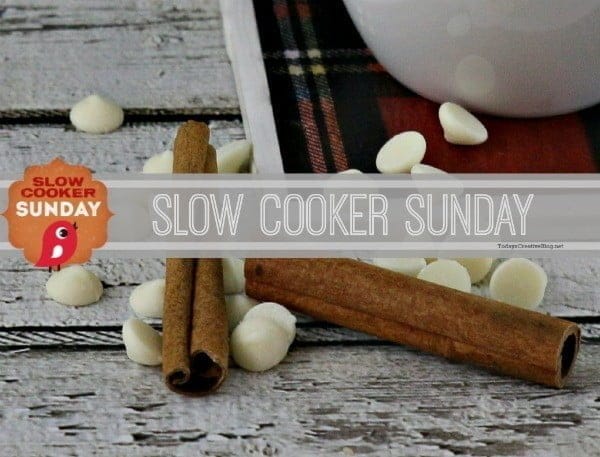 I've got a few Slow Cooker Sunday Recipes for hot drinks which are nice to have ready when you are, especially on weekends. Especially when you've been standing outside on a cold field watching soccer.
Crockpot White Chocolate Latte Recipe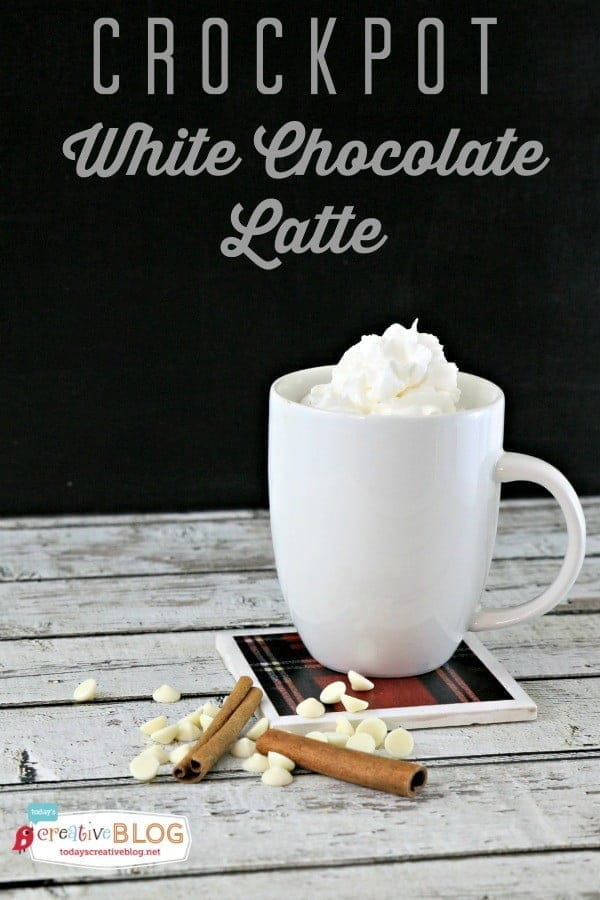 I love drinking coffee in the mornings, but if I crave it later in the day, I don't dare. I'm afraid it would keep me up. This recipe makes 2 large mugs and only has 2 tablespoons instant coffee, so it made a delicious warm drink early afternoon.
It was creamy with just enough sweetness and my husband even liked it.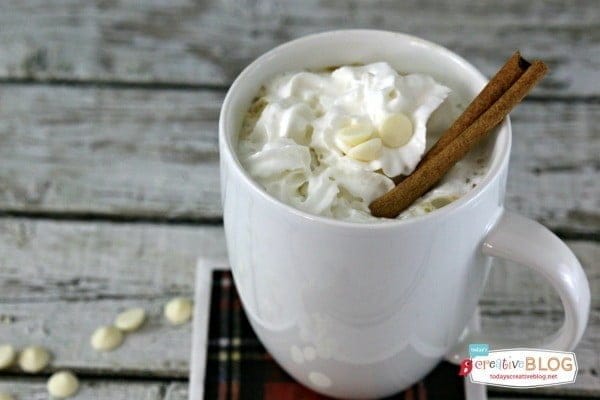 If you're wanting to make more than a couple of large mugs full, then I'd double the recipe.
If you have any left over, just make coffee ice cubes. Great for making iced coffee later or use when you make a mocha frappucchino.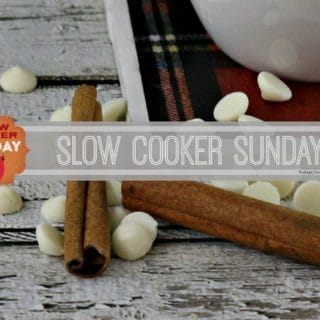 Crockpot White Chocolate Latte
Yield: 3 cups
Prep Time: 10 minutes
Cook Time: 2 hours
Total Time: 2 hours 10 minutes
Double the recipe if you want to make more than 2 large mugs full.
Ingredients
1 cup half & half
2 cups milk (I used 2%)
2/3 cup white chocolate chips
2 tablespoons instant coffee granules
1 teaspoon vanilla
1/2 teaspoon almond extract
1 cinnamon stick
Whip Cream (I used the spray can kind)
Instructions
Place all ingredients, except the whipped cream into the crock pot.
Cover and cook on LOW for 2-4 hours.
Stir occasionally to blend in the coffee granules and to mix in the white chocolate chips as they melt.
Top with Whipped cream if wanted or sprinkle with a bit of cinnamon.
Nutrition Information
Yield 3
Serving Size 1 cup
Amount Per Serving
Calories 404
Total Fat 24g
Saturated Fat 15g
Trans Fat 0g
Unsaturated Fat 8g
Cholesterol 51mg
Sodium 169mg
Carbohydrates 37g
Fiber 0g
Sugar 26g
Protein 11g
---
More Winter Drink Recipes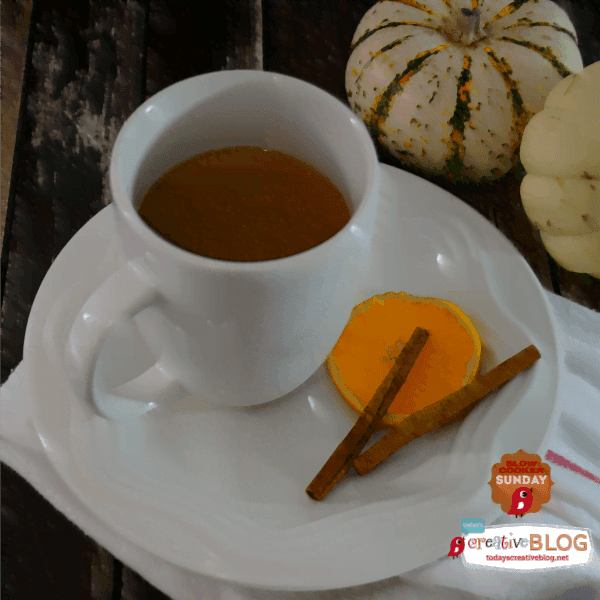 Slow Cooker Mulled Cider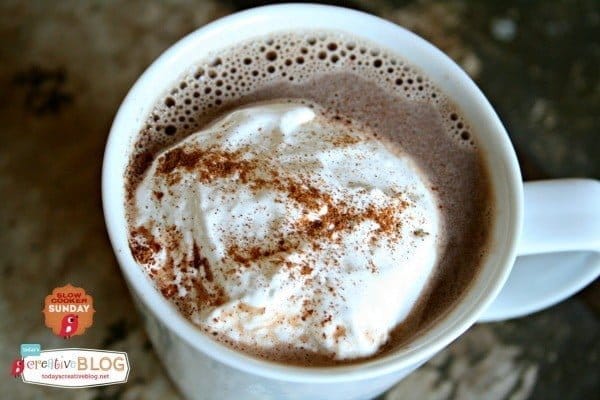 Crock Pot Nutella White Chocolate Hot Cocoa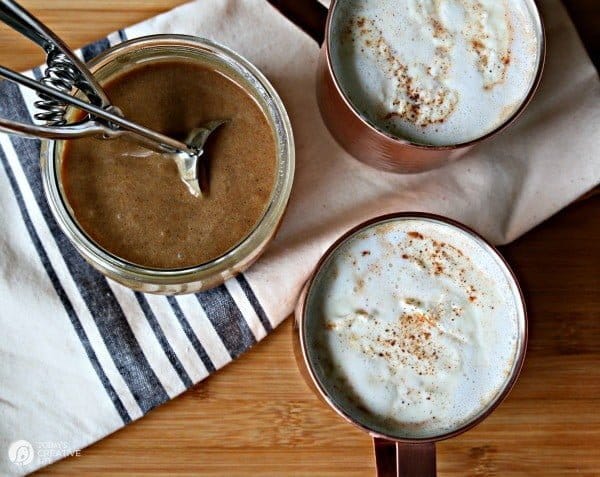 Homemade Hot Buttered Rum