Pancakes with Nutella will bring everyone to the table. This recipe for Nutella Cream Cheese Pancakes combines just a couple ingredients for the ultimate hazelnut pancake spread.
That's quite the title for pancakes, but these aren't your Mama's pancakes. Not that your Mama doesn't have some delicious flapjacks, but add this spread I concocted and make them Nutella Cream Cheese Pancakes and I think you'll be singing a happy song!
Making pancakes more fun like this Nutella pancake recipe or even making rainbow pancakes makes every breakfast a special occasion.
Nutella Cream Cheese Pancakes Recipe
We love pancakes around here, I mean, who doesn't love pancakes, right?
Like many people, we make pancakes or waffles on weekends, but they're great any day! My son loves to spread Nutella on his pancakes and I generally like to spread a little peanut butter, until I tried it his way. Then, of course, I had to one-up it and mix it with a bit of cream cheese. I mixed the two together until creamy. The hazelnut nuttiness with the creamy cream cheese, mixed is delicious! If you've got peanut allergies in your household, rest assured that Nutella contains NO peanuts or peanut ingredients. You'll also love that Nutella contains no artificial colors or preservatives.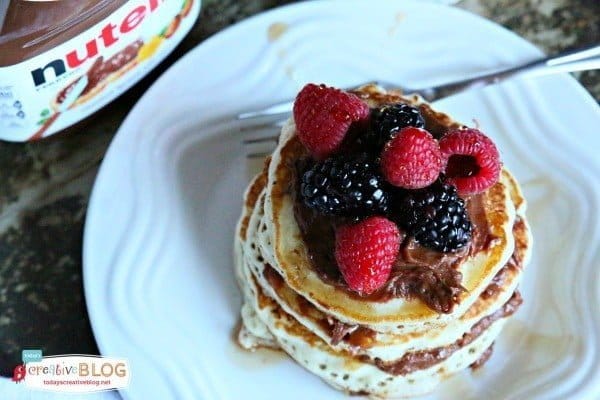 We stacked our pancakes with the Nutella spread in between and delicious berries on top. I could also see folding your pancake like a taco, adding Nutella, fruit and perhaps a bit of whipped cream. Nutella just made breakfast fun!
Nutella is America's number one hazelnut spread and why wouldn't it be? With its roasted hazelnuts, skim milk and a hint of cocoa, what's not to love?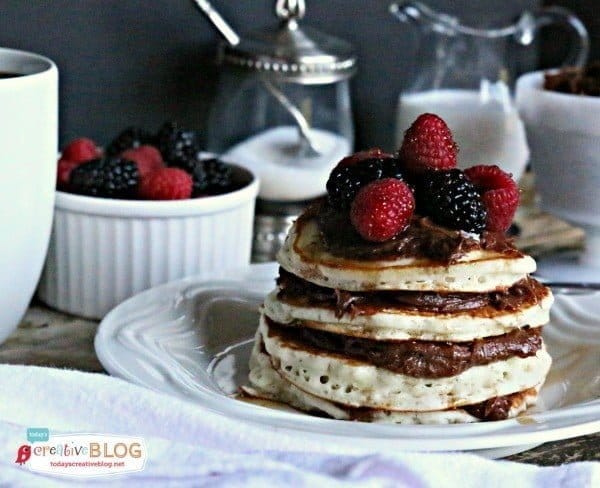 My son loves a grilled Nutella and banana sandwich after school and can often be found just grabbing a quick spoonful of the creamy goodness.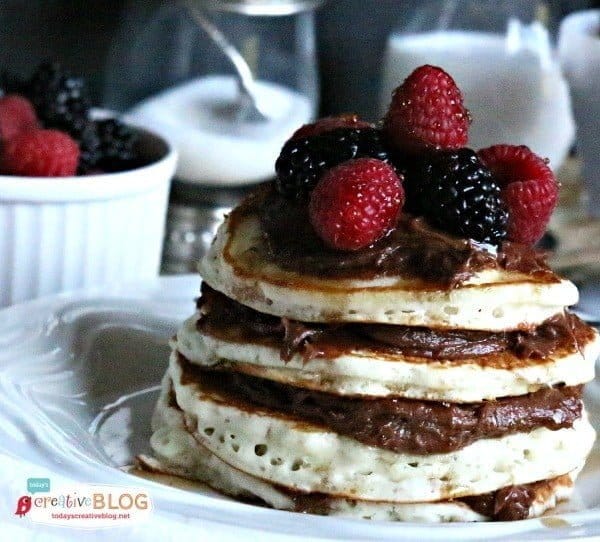 Who wants to join me for breakfast?
How to Make Cream Cheese Nutella Spread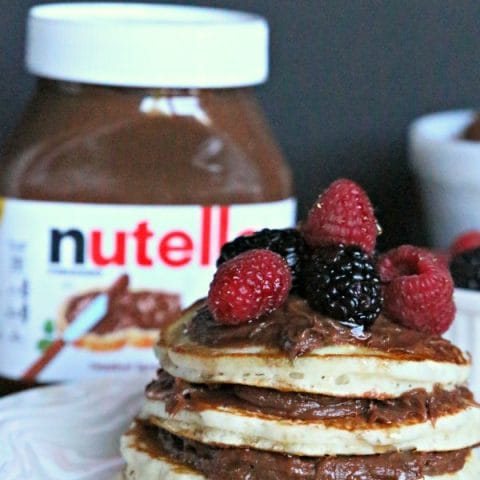 Nutella Cream Cheese Spread
Ingredients
1 (8oz) brick cream cheese (room temperature)
3/4 cup Nutella® Hazelnut Spread
Instructions
Using your electric mixer or kitchen aid mixer
Place all ingredients into a bowl and mix until smooth.
Refrigerate - this will keep as long as the expiration date on the cream cheese.
How to Make Hazelnut Cream Cheese Pancakes
Make your pancakes as usual. If you like your pancakes fluffy, you may enjoy my recipe for Cake Flour Pancakes.
Spread your Nutella cream cheese spread between each pancake before serving and top with fruit. No syrup necessary.
Nutella + fruit = the perfect topping for pancakes! The Unique taste of Nutella hazelnut spread comes from the combination of roasted hazelnuts, skim milk and a hint of cocoa, plus Nutella has no artificial colors or preservatives.
This post was brought to you by Nutella hazelnut spread and Ferrero U.S.A., Inc. I received compensation to write this post…all opinions expressed are my own.
---
Breakfast Recipe Ideas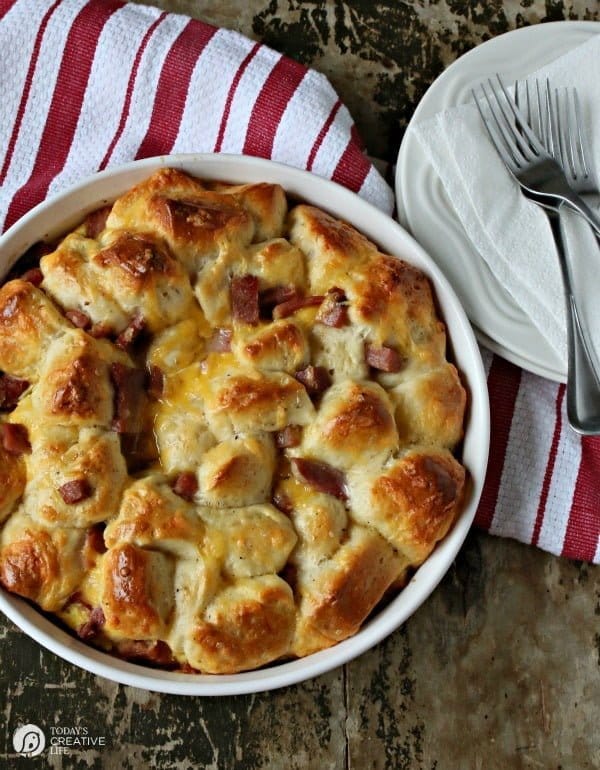 Breakfast Casserole with Biscuits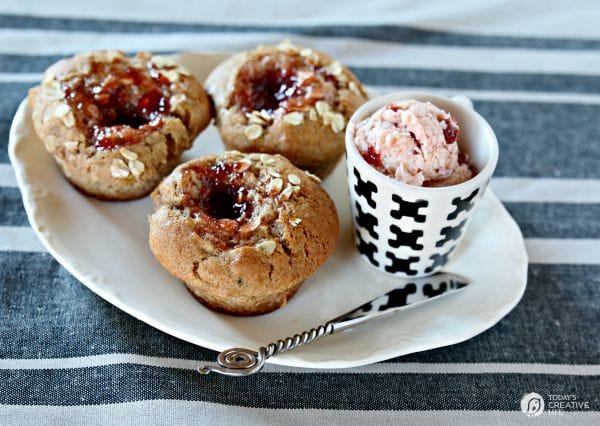 Banana Walnut Breakfast Muffins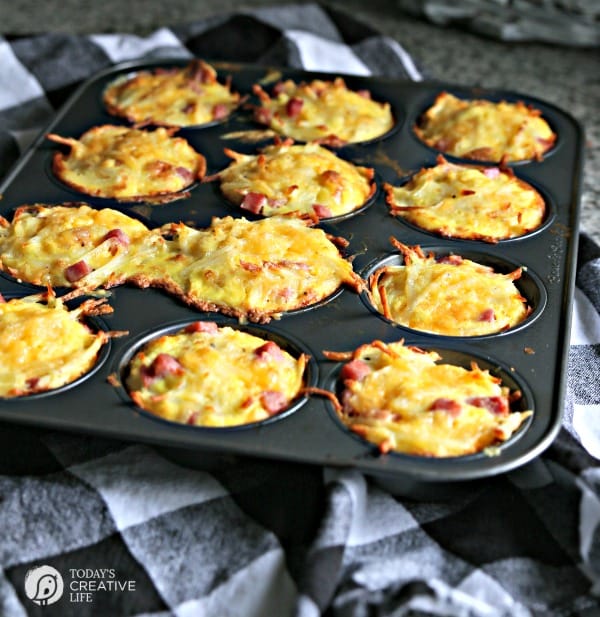 Hashbrown Egg & Ham Cups