These Hash Brown Ham and Cheese Egg Cups are just one of the simple recipes I'm teaching my son to make for his first year in an apartment in college. Easy and quick breakfast recipes, freezer friendly and full of protein are high on my list.
I like these egg muffin cups because he can make up a batch on the weekend for easy grab and go breakfast ideas all week.
Hash Brown Ham and Cheese Egg Cups
It's basically like a breakfast casserole but in a muffin tin.
They are SO easy to make, and you can easily substitute out the ham for cooked bacon or sausage. I just used the ham cubes because it's something he can buy all ready to go.
If it's not convenient, he's not going to make it.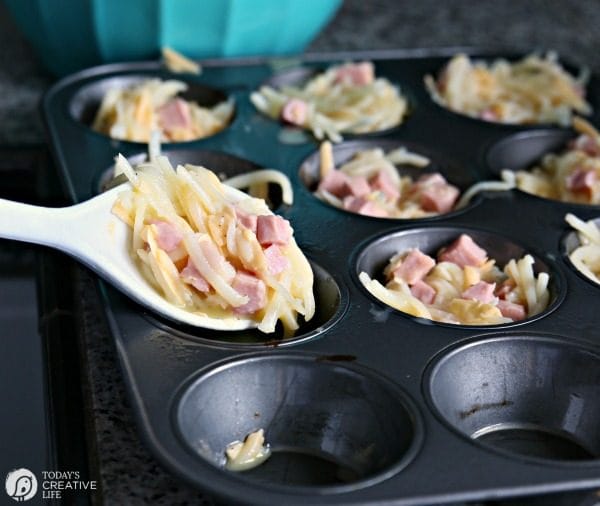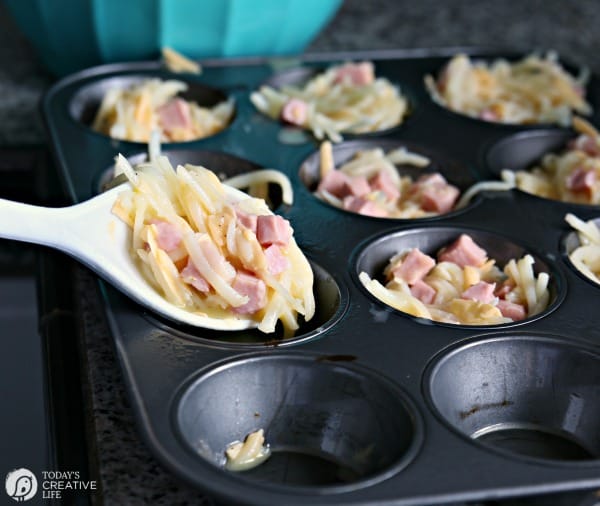 It's also got to be easy to make, something without a lot of steps to follow. You literally place all the ingredients in a bowl, and after mixing, you scoop it in the pan to bake!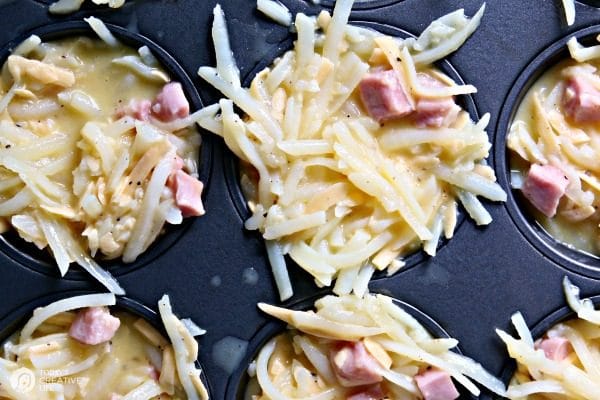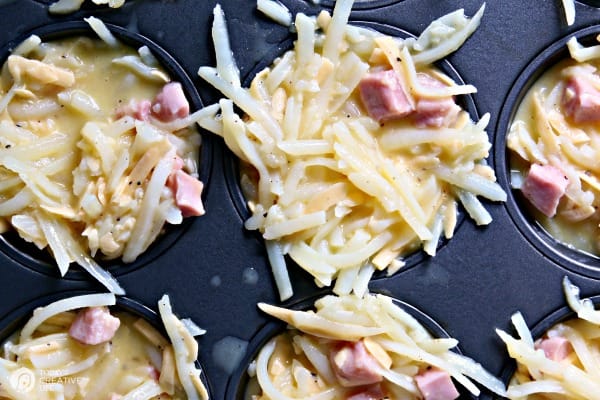 So simple!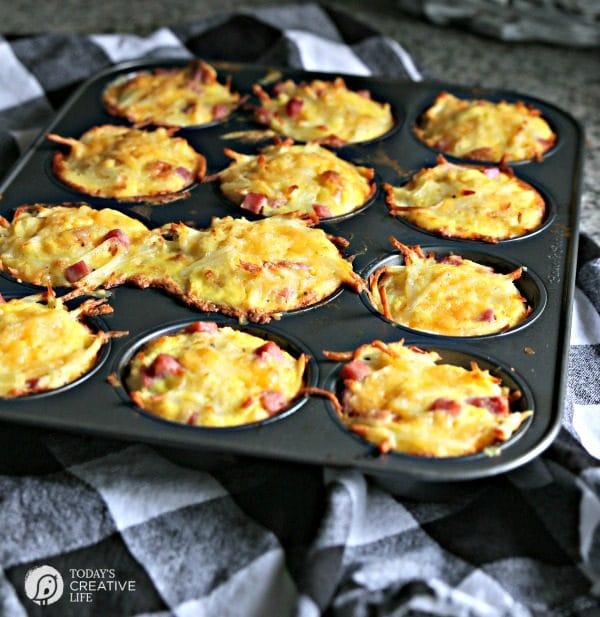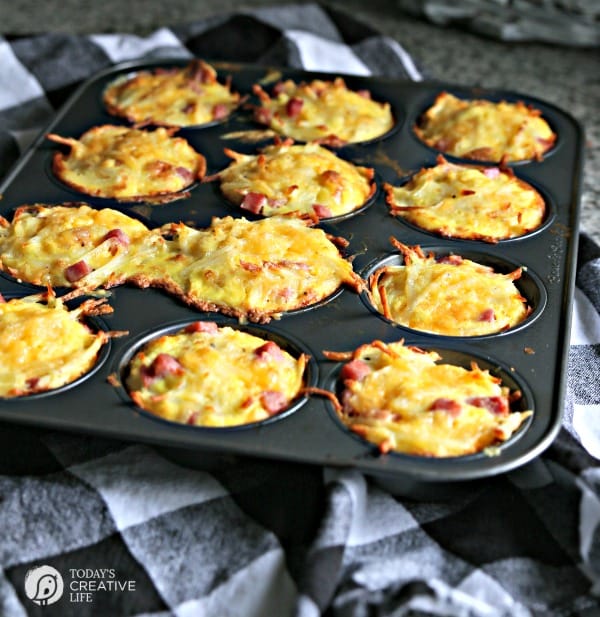 Hash Brown Ham and Cheese Egg Cups
Author:
Today's Creative Life
Ingredients
20 oz. refrigerated hash browns
1½ cup grated cheddar cheese (save a little to sprinkle on top)
1 cup cubed ham
8 eggs
1 tsp. salt
½ tsp. fresh ground pepper
¼ tsp. garlic powder
2 tbsp. milk or half & half
Instructions
Pre-heat oven 350 degrees.
In a medium-size bowl, stir all ingredients together until well blended.
Liberally grease the muffin tin.
Scoop mixture into each space trying to make sure you get enough of the egg liquids.
Sprinkle the tops with a little extra cheese.
Place in the oven on the middle rack for about 30 min, or until golden brown.
Notes
These come out of the pan easier when they've been allowed to cool just a bit. Use a butter knife to scrap around the edges and carefully lift out. Enjoy!
This helicopter momma is very happy!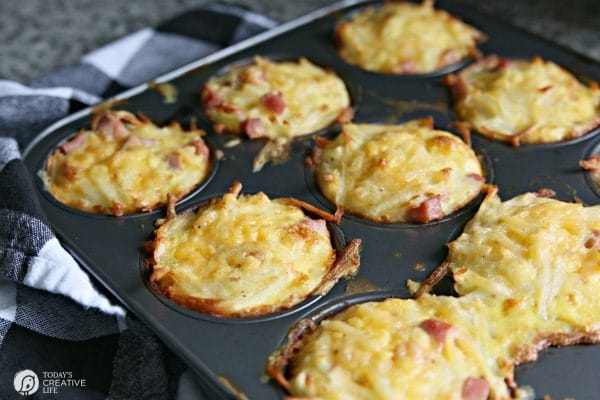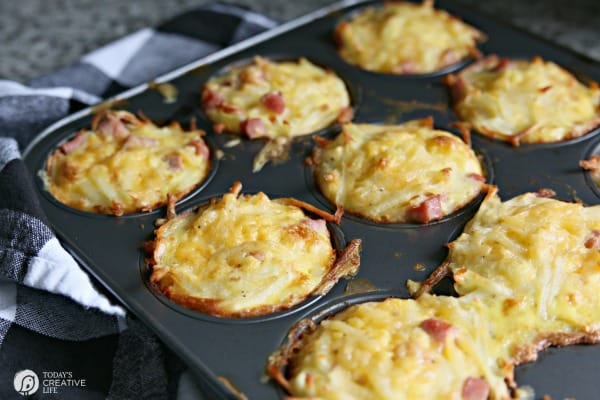 He made these all by himself and he actually liked them.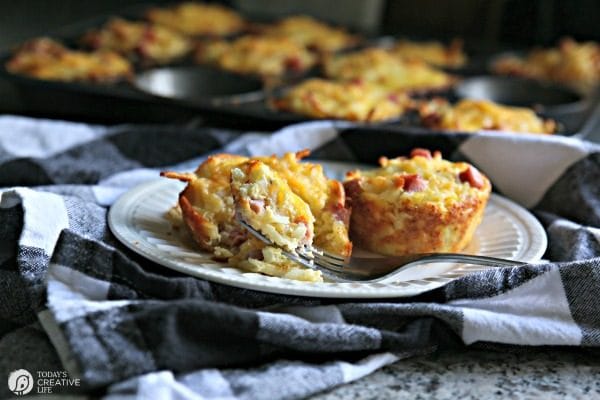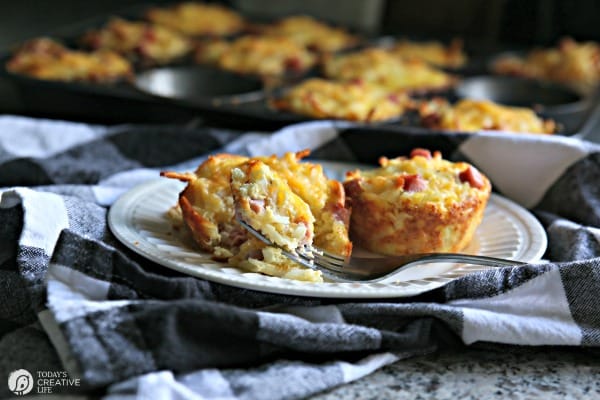 I'll be putting this Hash Brown Ham and Cheese Egg Cups recipe in his college recipe book.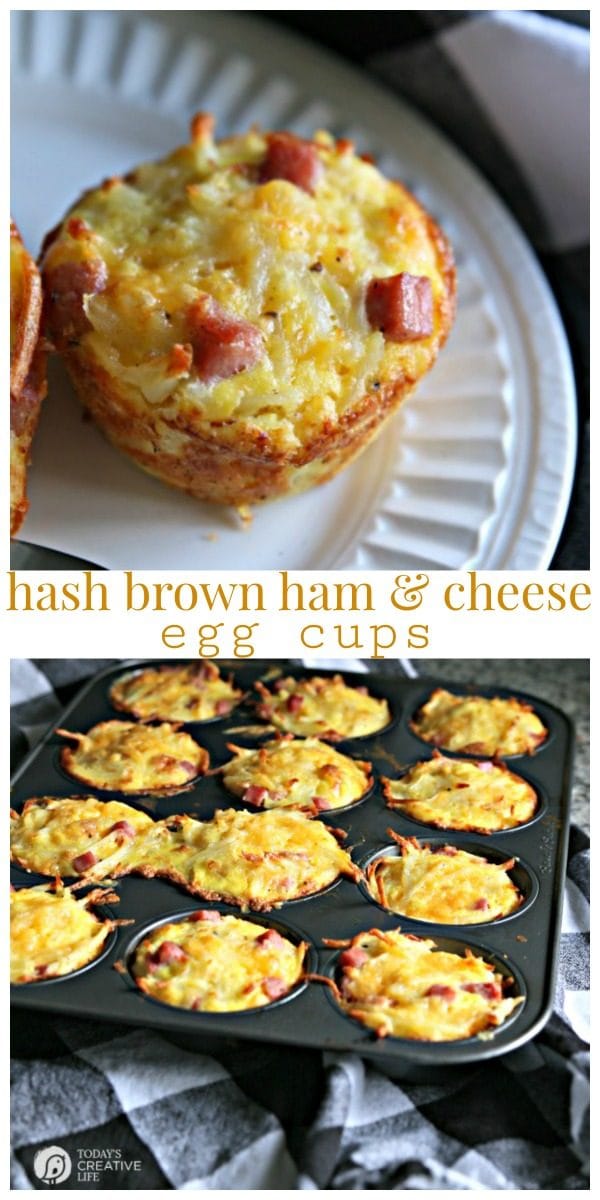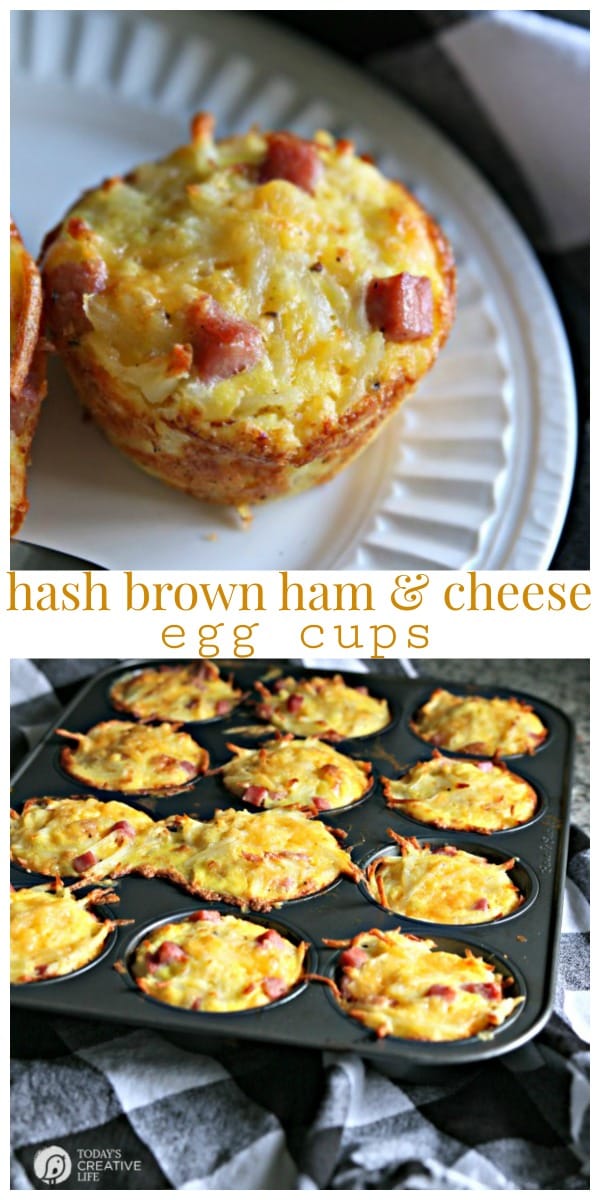 ---
Easy Breakfast Recipe Ideas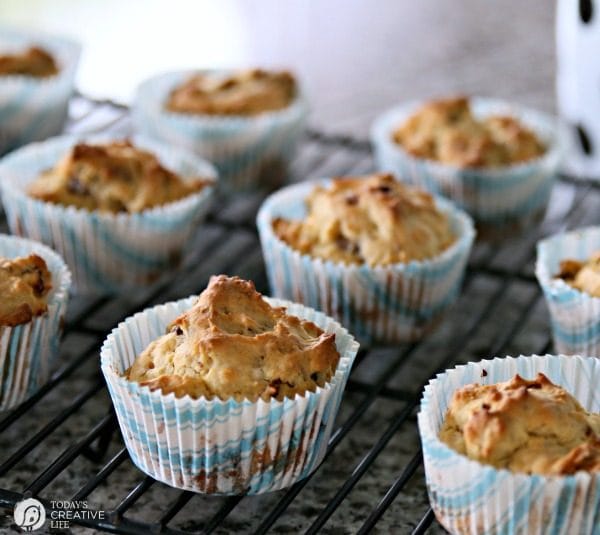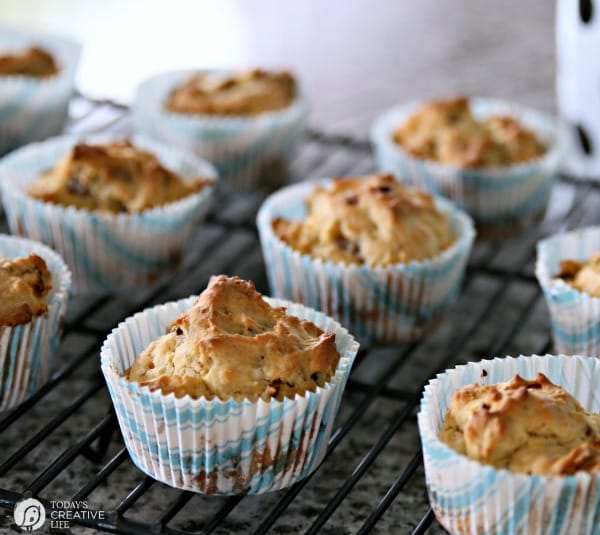 Sausage and Cheese Breakfast Muffins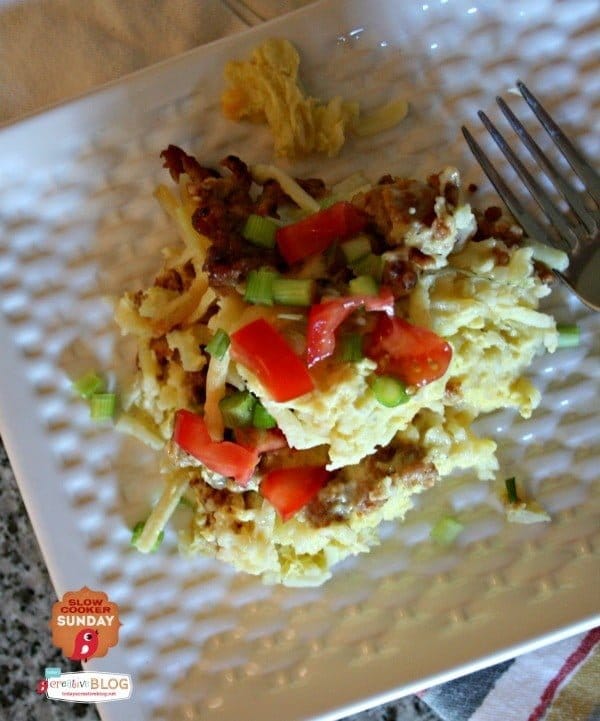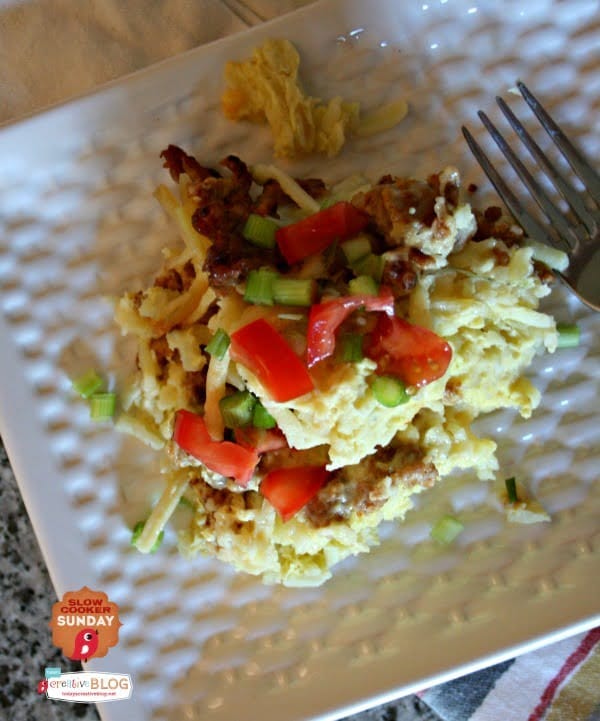 Slow Cooker Breakfast Casserole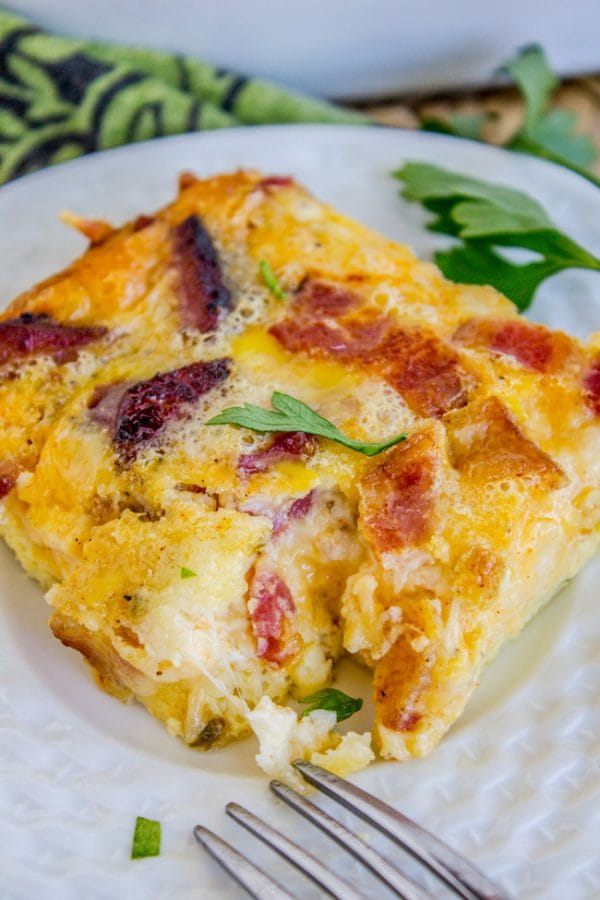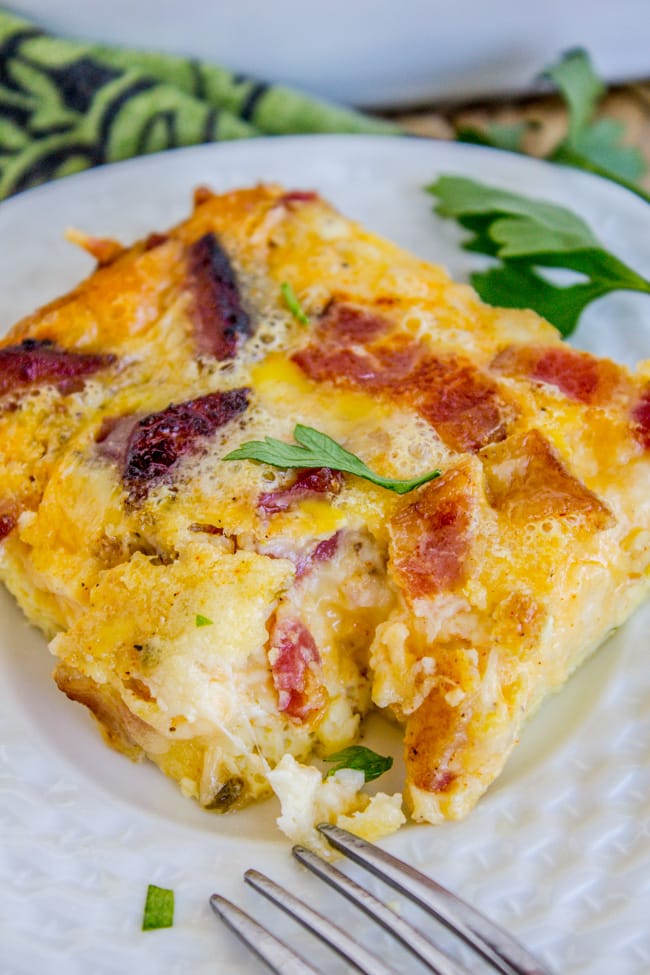 Cheesy Bacon and Egg Casserole