I love me a hot drink when the seasons have changed and it's freezing outside! This Slow Cooker Wassail Recipe is perfect for those holiday gatherings, or just a relaxing weekend at home.
Slow Cooker Wassail Recipe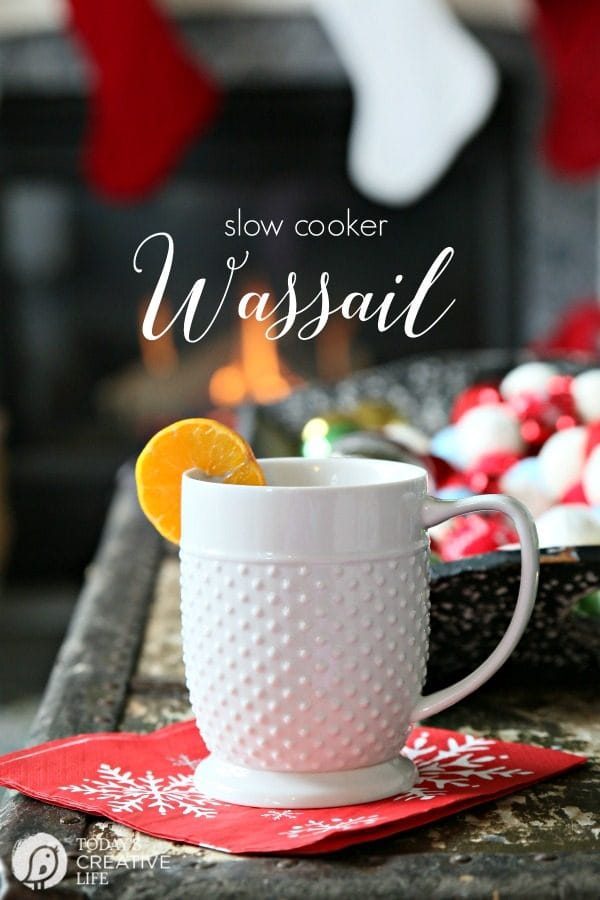 It makes quite a bit, so it's a great recipe to serve at a holiday party. My slow cooker wassail recipe isn't spiked, but you could certainly add a jigger of brandy or rum to your mug. This way it's a non-alcoholic beverage anyone can enjoy.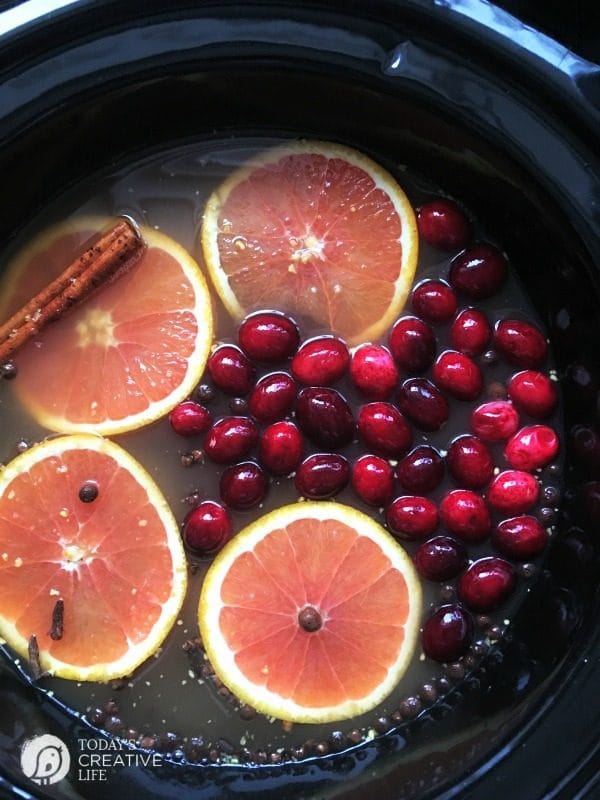 I was inspired by my friend Stephanie's recipe. She's the slow cooker queen who is now also helping moms organize their day with her new course… anyway, I love all her slow cooker recipes. I doctored this Spiced Punch recipe up, because that's what I do.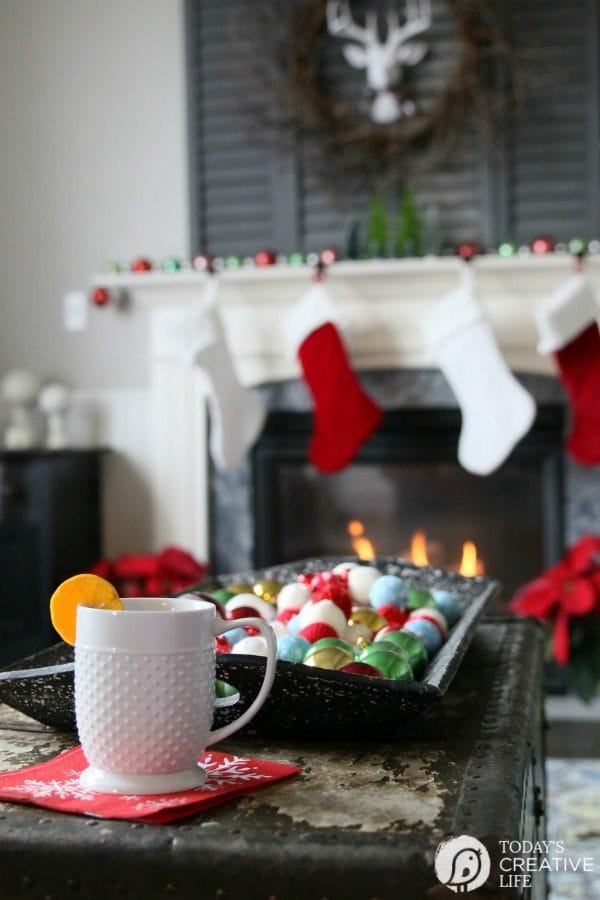 We've had a cold snap with snow and lots of freezing rain. I can handle the snow, but the freezing rain is ridiculous. You can't leave the house, even to the yard to feed the birds without risking your life of slipping. This is when golf shoes would come in handy. So I stayed inside and made this hot slow cooker wassail recipe to sip on in front of the fire. If you can't beat'em, join'em. I opened my shutters that hide my TV and I watched White Christmas and enjoyed a lazy day.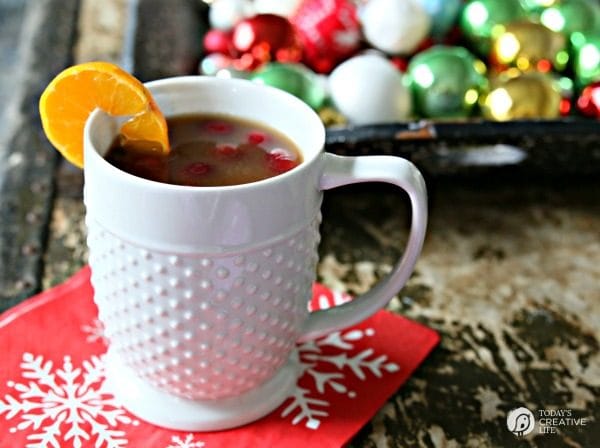 Slow Cooker Wassail Recipe Supplies: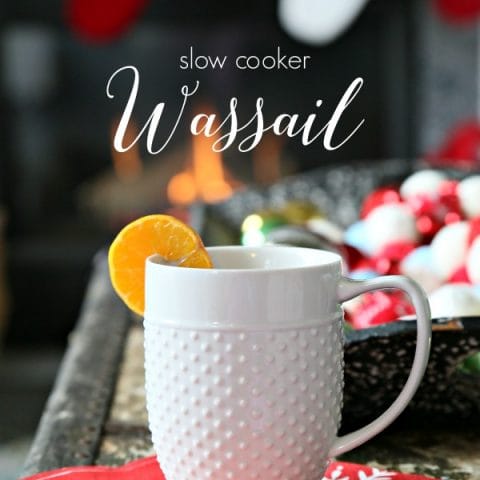 Slow Cooker Wassail Recipe
Yield: 10 cups
Prep Time: 10 minutes
Cook Time: 4 hours
Total Time: 4 hours 10 minutes
Ingredients
2 quarts apple cider
1 cup pineapple juice
2 cups cranberry pomegranate juice (or just cranberry)
3 cinnamon sticks
1 teaspoon whole cloves
1 teaspoon whole allspice
1 orange cut into slices
1 cup whole cranberries
Brandy or Rum - optional
Instructions
Place all ingredients, except brandy or rum into your slow cooker. Give a stir.
Place the lid on and turn it to LOW for 4 hours or so.
You want the spices to really blend in with the juices.
Ladle into mugs (if you're serving to young children, be careful to only ladle the juice and not the large spices or cranberries. They could be a choking hazard)
If you're adding rum or brandy, pour a shot of alcohol into your mug, then top with the wassail. (children can't have that either) 🙂
Notes
If you add brandy or rum, be sure to drink responsibly. Do not serve to children and do not drink and drive.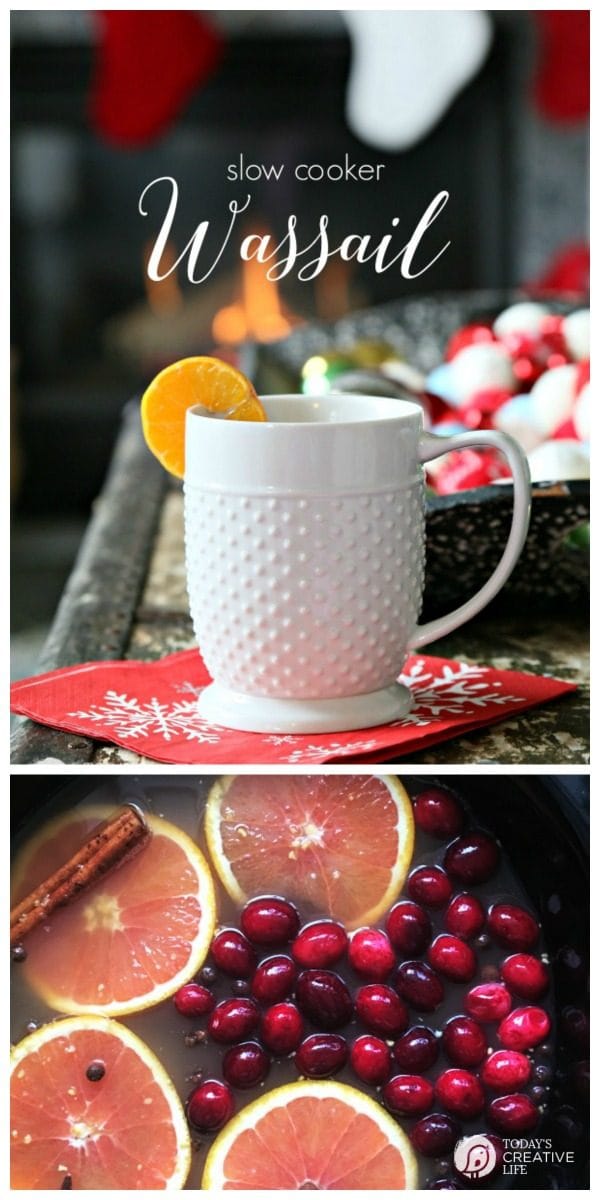 ---
More Slow Cooker Recipes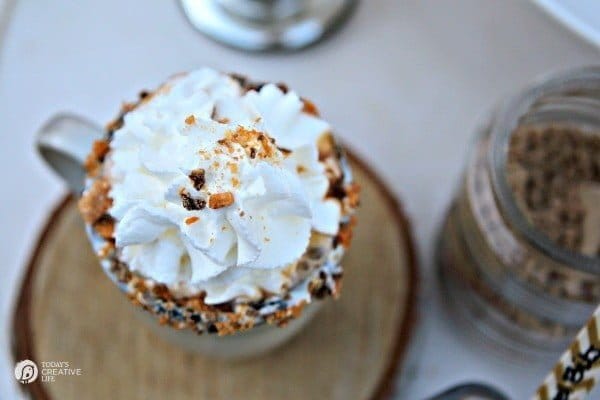 Creamy & Delicious Crock Pot Hot Chocolate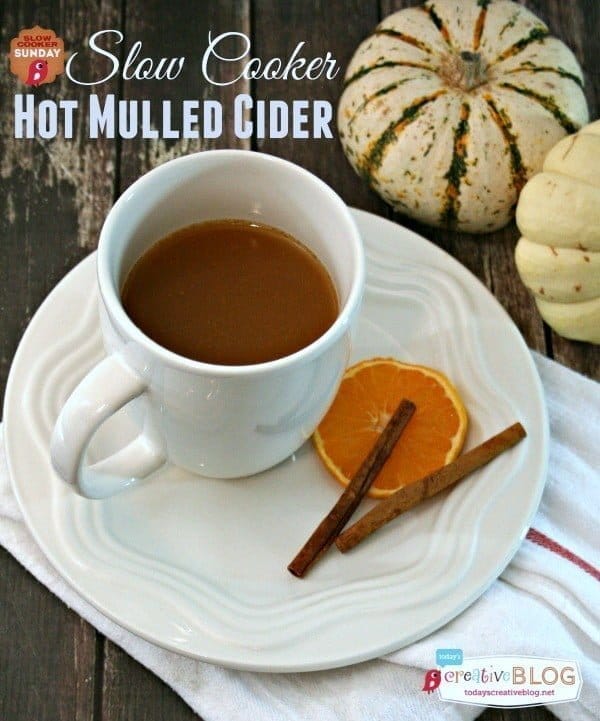 Slow Cooker Hot Mulled Cider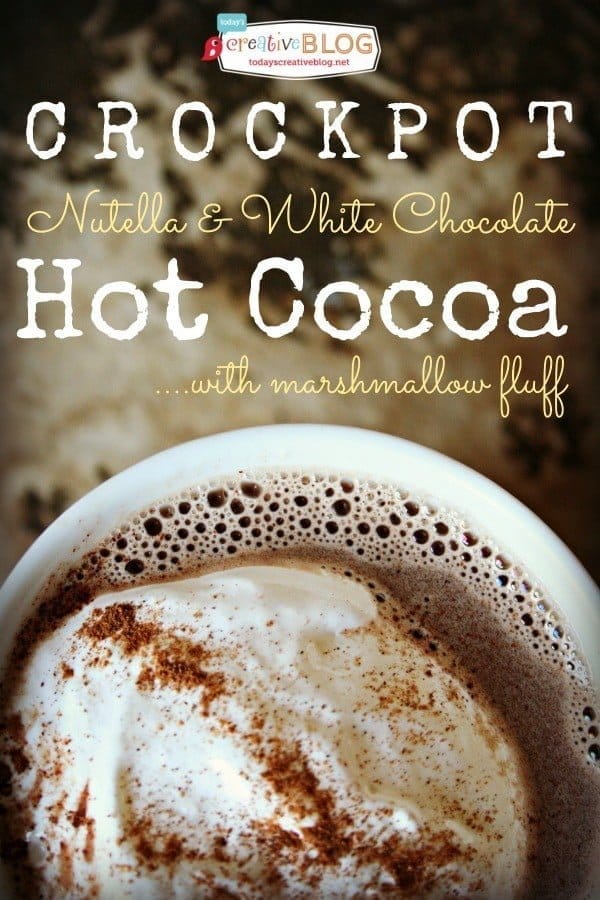 Crock Pot Hot Chocolate with Nutella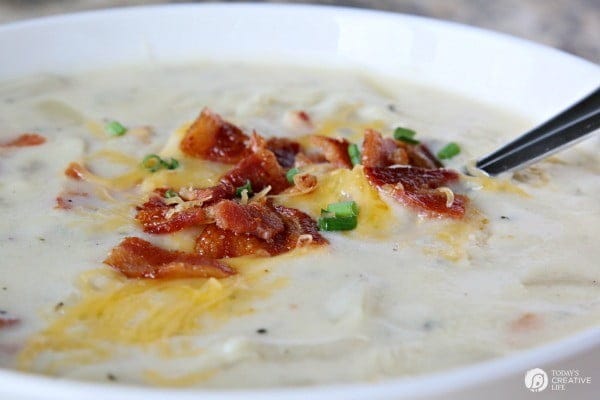 Crock Pot Potato Soup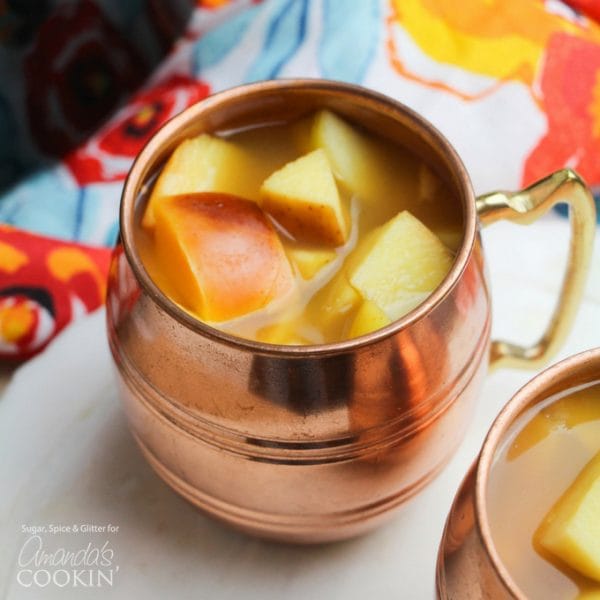 Crockpot Caramel Apple Cider