Remember when I told you that you could make your own cookbook, a family recipes cookbook? Well, mine arrived! And I love it !
Family Recipes Cookbook
Create Cookbook asked me to partner with them and I jumped at the chance because I knew TCL readers would LOVE this!

It is SO well done! I'm impressed! Now I wish I would have added more recipes. My Holiday Bites cookbook has 20 recipes, mostly my recipes and a couple from the Cookbook Create site and a couple of my favorites from Tidy Mom. My first post I did about Cookbook Create, I walked you through a mini tutorial on how to create your own cookbook. It's not hard, trust me! If I can do it, you can do it!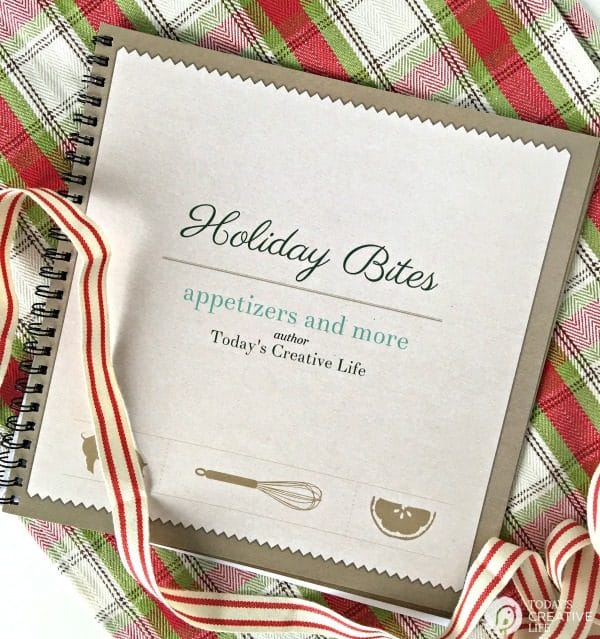 This is the PERFECT gift idea for any holiday or event. It's such a great idea for gathering a collection of family favorite recipes and making a family heirloom.
>>> MAKE YOUR OWN COOKBOOK HERE! <<<
You can choose any theme you want. I wanted a cookbook with all appetizers and a couple holiday entertaining ideas, but you can choose anything you want. Maybe you have a bunch of recipes from your grandmother? Or maybe you're doing a throwing a cookie exchange? You could gather all the recipes and have Cookbook Create make a special cookbook for you and your friends!
There are so many ways to use Cookbook Create to make the recipe book you want and need.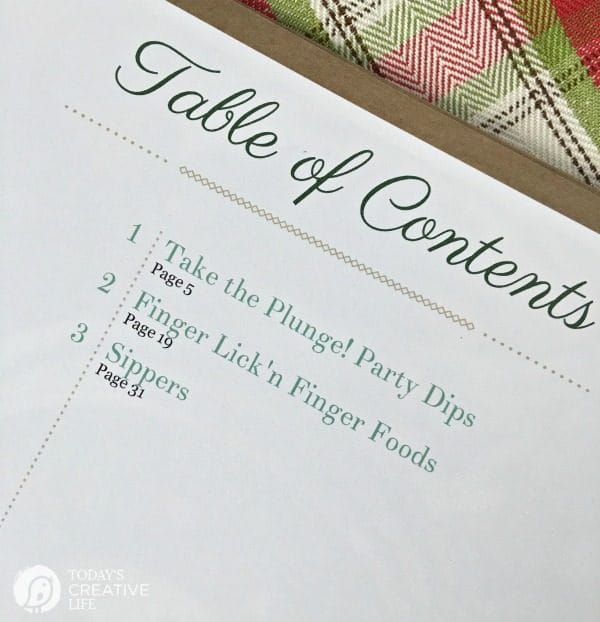 I had 3 small "chapters", but you can create as many or little as you want.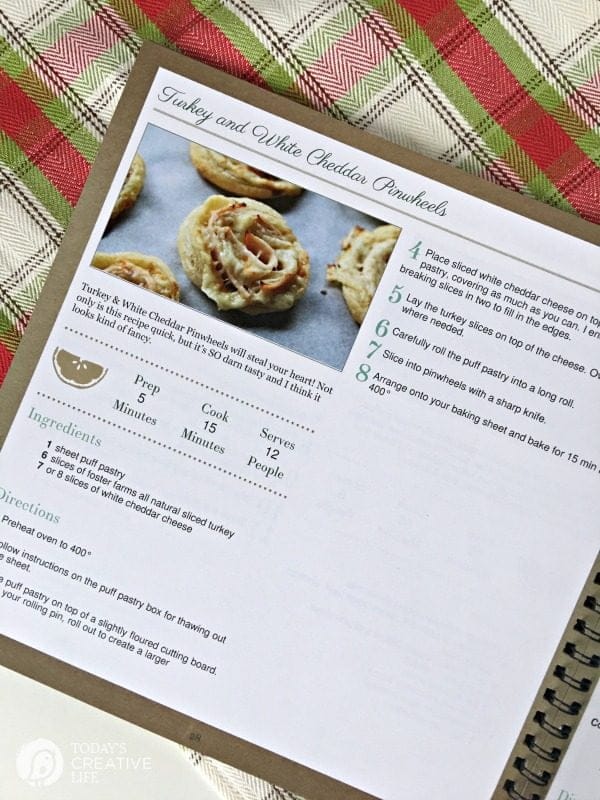 Each recipe is laid out in an easy to follow template for you. They do that, it's not something you have to design. Pretty slick right?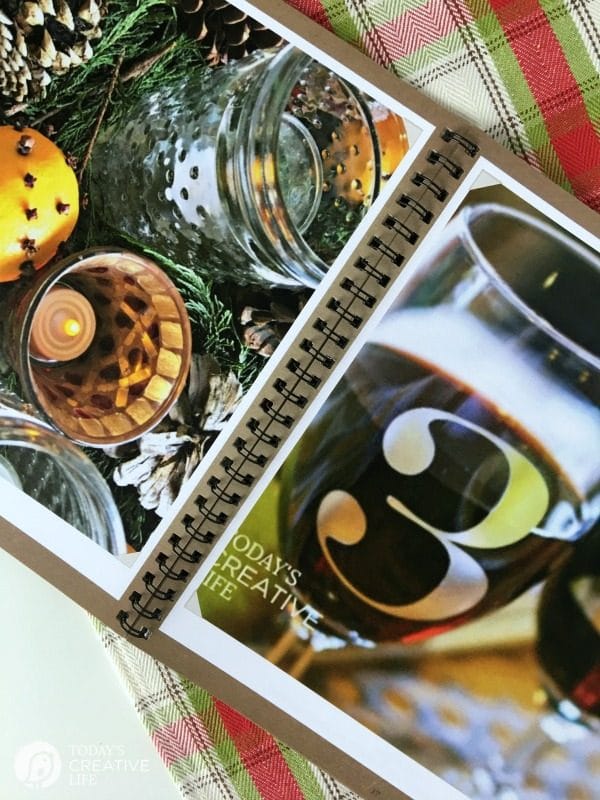 I even placed a couple of photos in mine for a couple quick entertaining ideas.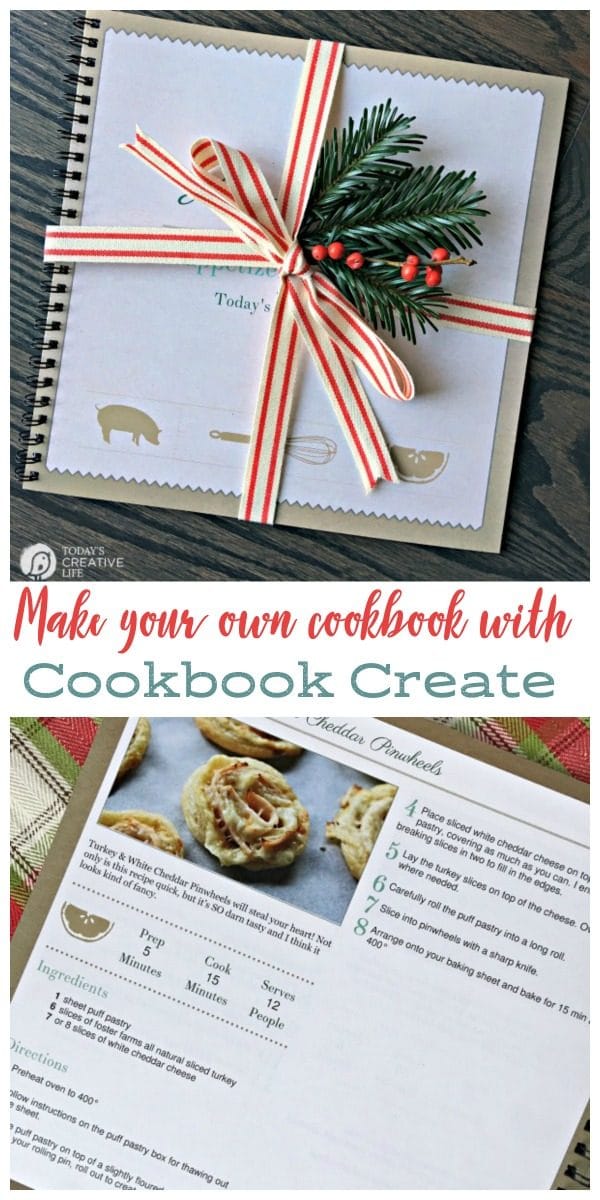 I'm so glad I found this resource! I think I'll be using them for several recipe book ideas!