Nowadays, vinegar appears to be the king of homemade green cleaner recipes. And why not? It's antiseptic, non-toxic, created from renewable resources, biodegradable, easy to find, and inexpensive! That sounds like a pretty perfect cleaner! Except for that vinegar, like all things isn't 100% perfect. It does have its flaws. Here are 5 Reasons NOT to Clean with Vinegar all the time!

Now, this doesn't mean to never use your beloved white vinegar or even apple cider vinegar to clean. It's still great for so many things, but it's also not so good for a few. I will still continue to clean and deodorize my microwave, but you will NEVER see me using it on my wood floors. Read here on why you should never use vinegar on hardwood flooring.
5 Reasons NOT to Clean with Vinegar for Everything
Keep in mind that the following vinegar facts apply to white cleaning vinegar, which is usually diluted to around 4-6%. Food grade vinegar and horticultural vinegar have much higher concentrations than you'll ever need when cleaning your home. Even though I list 5 reasons not to clean with vinegar, there may be a few more. A quick google will help you make an informed choice on choosing the best solution for whatever surface or reason.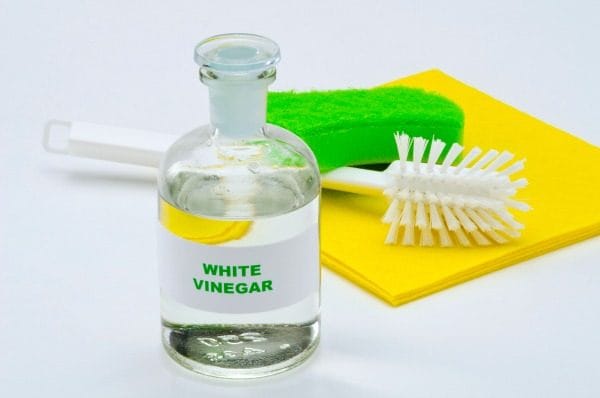 1. Vinegar is the Imperfect Disinfectant
One of the biggest reasons why you shouldn't use vinegar to clean everything is that it's not a perfect disinfectant. It is not registered with the EPA as a disinfectant and does not kill all bacteria, including Staphylococcus (S. aureus), the source of staph infections. Vinegar typically only has an 80% effectiveness against viruses and a 90% effectiveness against bacteria. You also shouldn't expect vinegar to keep your kitchen surfaces germ-free. Australia's NSW food authority specifically says that vinegar should not be used to sanitize a food prep area because it is not effective enough as a disinfectant. I've swapped over to my Essential Oil Cleaning Concentrates. Just add water and you've got a great non-toxic cleaner.
2. It Can be Harmful to Some Surfaces
While vinegar is safe to use on most surfaces, it can harm a few. In particular, its acidity makes it harmful to porous stone (like marble and limestone) and hardwood floors. You may not see any damage after using a vinegar cleaning solution a few times, but over time vinegar can etch porous stones and strip the finish from hardwood floors. (See my tips for deep cleaning wood flooring). There is also the possibility that vinegar could damage the rubber seals found in appliances like dishwashers and washing machines (though it'd take many, many uses for the damage to become noticeable). Also, you should never use vinegar to clean the screens on tablets or smartphones. The acidity may remove the oleophobic coating that helps protect those screens from oily fingerprints. Also, be aware that vinegar can make cast iron corrode, so don't use it on your cast iron pans in your everyday cleaning!
3. Vinegar Doesn't Clean Up Grime Well
You also shouldn't use vinegar to clean areas that are very dirty with solid, grimy buildup or dirt. A study has found that between lemon juice, vinegar, baking soda, and borax, vinegar was the least effective at removing solid grime from a bathroom (though it did kill the germs in the grime very well). You may look at those results and think, "Well, that's okay! I always combine vinegar with baking soda anyhow!" But while combining those two creates a fizz that looks like it's doing something, that fizz is actually just the two substances reacting and creating carbonic acid. Carbonic acid is a very unstable substance and quickly turns into just water and carbon dioxide. So really, vinegar and baking soda just cancel each other out, becoming no more powerful at cleaning up grime than regular water.
4. Vinegar Doesn't Clean Grease
Vinegar also isn't that great at cleaning up grease. For the most part, it will have as much of an effect on the grease as regular water would. More alkaline substances (like dish soap), do a much better job at fighting grease than vinegar.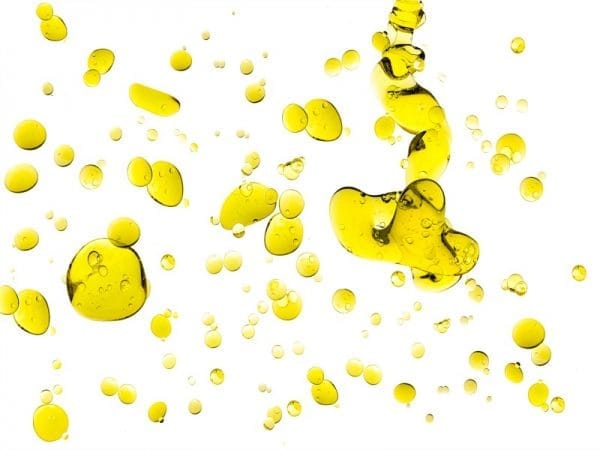 5. Vinegar Can Dissolve Glue
Another thing you shouldn't use vinegar to clean is anything that's being held together by glue. The acetic acid in white vinegar can dissolve the glue and make the thing you're cleaning fall apart! This may not happen right away (remember, cleaning vinegar is greatly diluted), but can occur after many uses.
Even though there are these 5 Reasons NOT to Clean with Vinegar, and learning that vinegar isn't the perfect cleaner, it's perfect enough that it makes a great choice for 90% of the most common cleaning applications. Just knowing what to avoid helps you make better cleaning decisions because… who wants to waste their time when it comes to keeping our homes clean?
Is Cleaning with Vinegar Safe?
For the most part, yes! Just be aware of what its acidity can do to some surfaces over time. Also, be knowledgeable of how it mixes with other substances. While vinegar and baking soda combine to form harmless bubbles, other combinations can actually be very dangerous. For example, vinegar and hydrogen peroxide create peracetic acid, which has dangerous vapors. And vinegar and bleach create deadly chlorine gas. But in most cases, and most mixtures, vinegar is a wonderful green cleaner!
Do you use vinegar to clean?
Follow along on Instagram | Pinterest | Facebook
Household Hacks
Find more household hacks for creative living!
Who knew? Hydrogen Peroxide can be used in so many ways.
Magic Erasers can clean your toughest projects. One of my favorite products!
Great tips for apple cider vinegar!
It's not just for smearing on sandwiches.
You'll love this list on what baking soda can be used for.
I use this stuff ALL the time! Corn starch can be used for so many household hacks.
Check out the fun ways to use this stuff.