How To Clean and Deodorize a Microwave the easy way!
I have a love hate relationship with my microwave oven. I love it for it's quickness, but I hate the way it looks. I hate how high it is, making it difficult to clean, (especially the top) I hate how it can smell for days if you burn something like popcorn.
How to Clean and Deodorize a Microwave
I have learned How to Clean and Deodorize a Microwave Oven quickly, easily but most importantly, a non-toxic way. I don't want to smell cleaning supply chemicals with my food.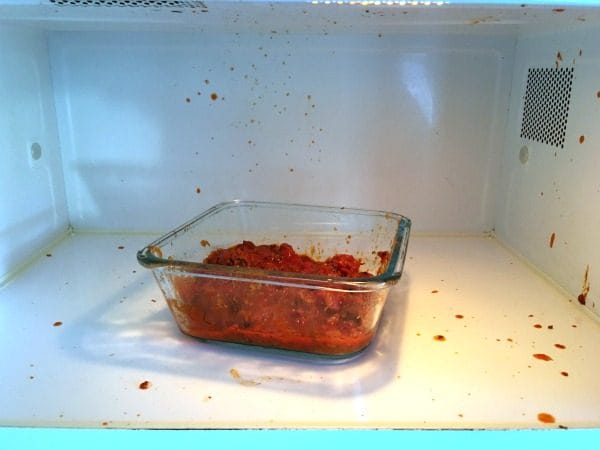 This is SO easy and will help deodorize your microwave too. A smelly microwave is so gross…..There is a microwave at one of the locations I teach my injury prevention classes in the early morning. Occasionally, I want to heat up my coffee, but when you open the microwave door, the smell of cooked lasagna over takes the room and the splattered mess inside is disgusting. I'll drink my coffee cold, thank you very much. If I was nice, I would take in my supplies and clean it for them.
If you own a microwave, then it's inevitable that you'll get splattered food inside and it may not get cleaned up right away, resulting in dried food stuck on the walls. When the microwave has been left with odors and dried food, it can be a real pain to clean it.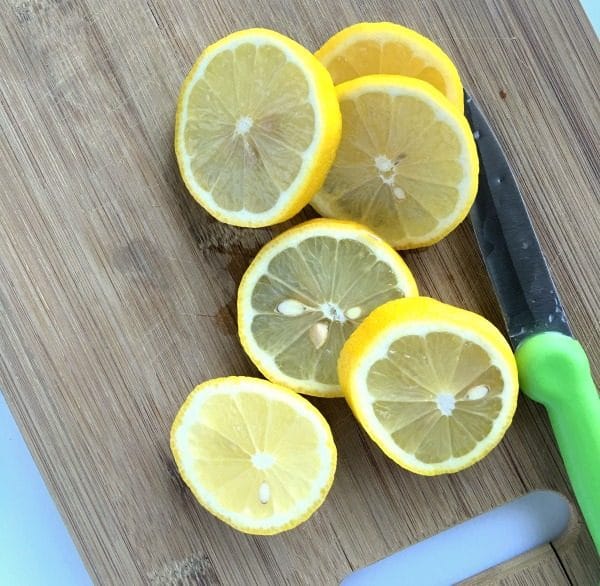 Microwave Cleaning Supplies:
Lemons
Apple Cider Vinegar
Water
Microwave safe glass bowl or measuring cup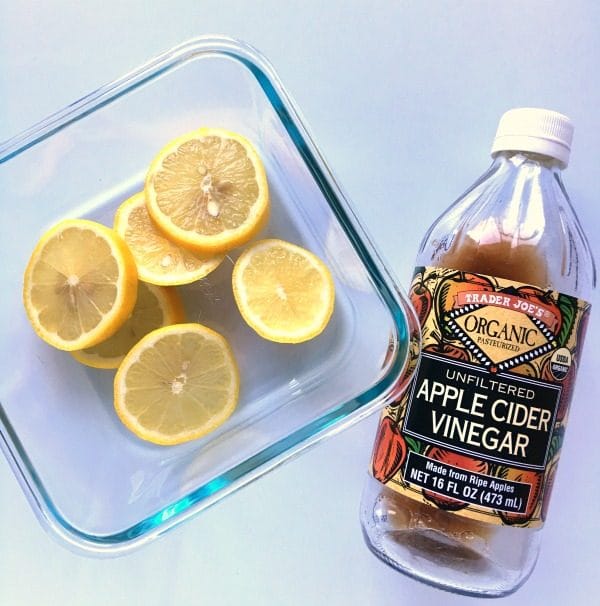 Gather Lemons, Apple Cider Vinegar (although I'm sure white vinegar works great too) and water. I don't really measure anything exactly.
I chop up a couple of lemons, place in a microwave safe measuring or bowl.
Pour in about 1/4 cup vinegar, then fill the rest with water.
Place it in your microwave and turn on for a couple of minutes. My microwave is older, so it takes me 3 or 4 minutes. You want the water to get hot enough to create a steam.
After it's done, DON'T OPEN THE DOOR. Let it sit for 10 minutes or so. The steam will lift the dried on food.
Using a clean damp sponge, wipe it clean.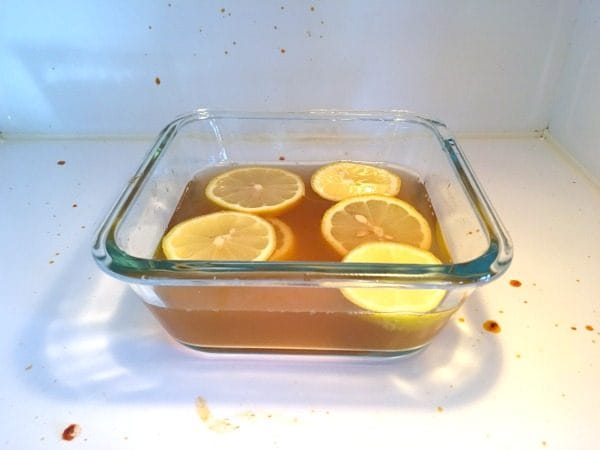 How Does it Work?
I will usually set my timer for 10 minutes or so. If you don't set your timer, nothing bad will happen, you'll just have to turn the microwave on again. During that 10 minutes, the steam created is softening all those icky food particles. The lemons are deodorizing and the vinegar is helping neutralize odors.
It's a miracle! You could probably clean the rest of your kitchen in that 10 minutes.
Once it's set long enough, wet a clean sponge with warm water (or dish rag), open the door and wipe away. All the food is now soft and can be easily wiped out. I've also just used a dry paper towel to wipe it out. Simple, Easy and Non-Toxic…….just like we like it.
It's time for Spring Cleaning. Last year, I cleaned my garage! Boy did it need it! Maybe this year, I'll clean my dishwasher. And here's a full list of DIY Homemade Cleaners.
Do you have any quick cleaning tips?
---
More Cleaning Ideas