Be rewarded with a beautiful summer lawn by following these 5 simple Spring Lawn Care Tips. Taking care of your lawn in the spring is all about winter recovery to get your lawn back in tip-top shape.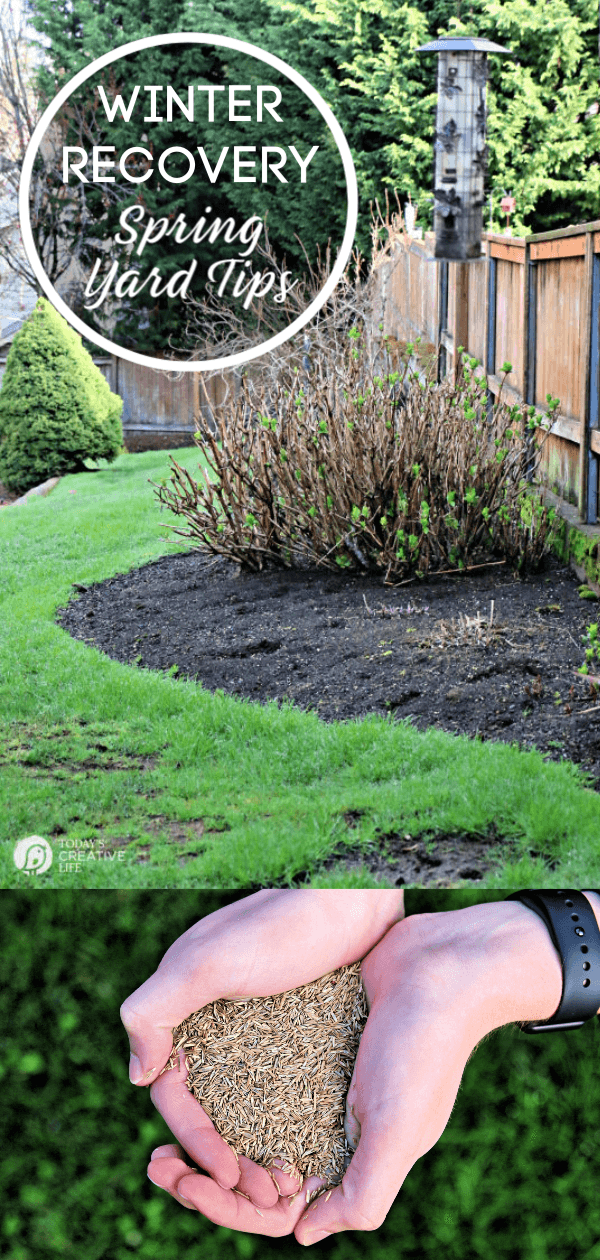 The following tips will get you on the right track for a beautiful, thick and lush lawn you can enjoy all season!
Spring Lawn Care Tips – Winter Recovery
I am ready to plant all the things! I want healthy green grass, blooms in all the colors and an overflowing herb garden! Because of the rainy weather and the high traffic from our dog, our yard needs some serious attention.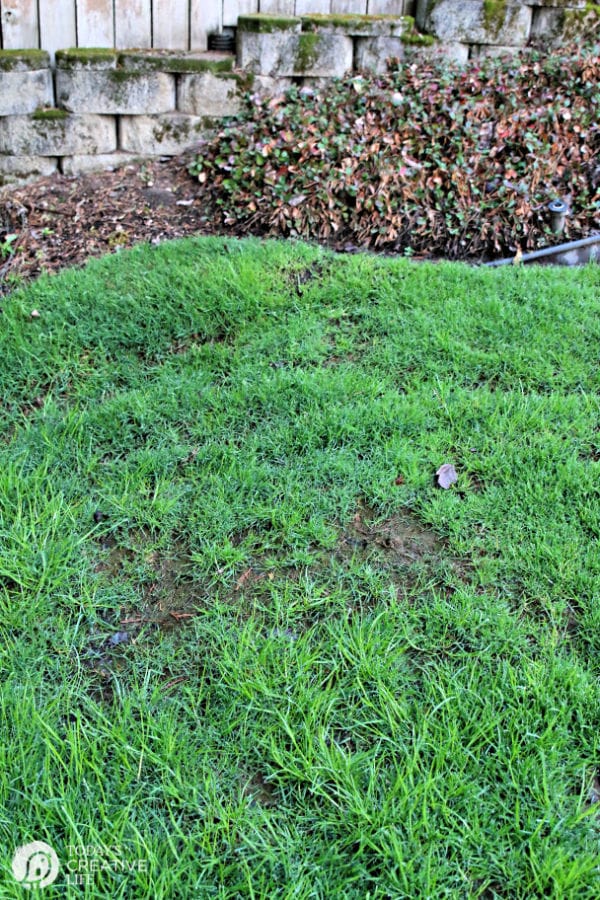 We're putting in a new deck this year and I can't wait to enjoy dinner and homemade sangria outside with the view of a beautiful yard. DIY backyard ideas are my favorite.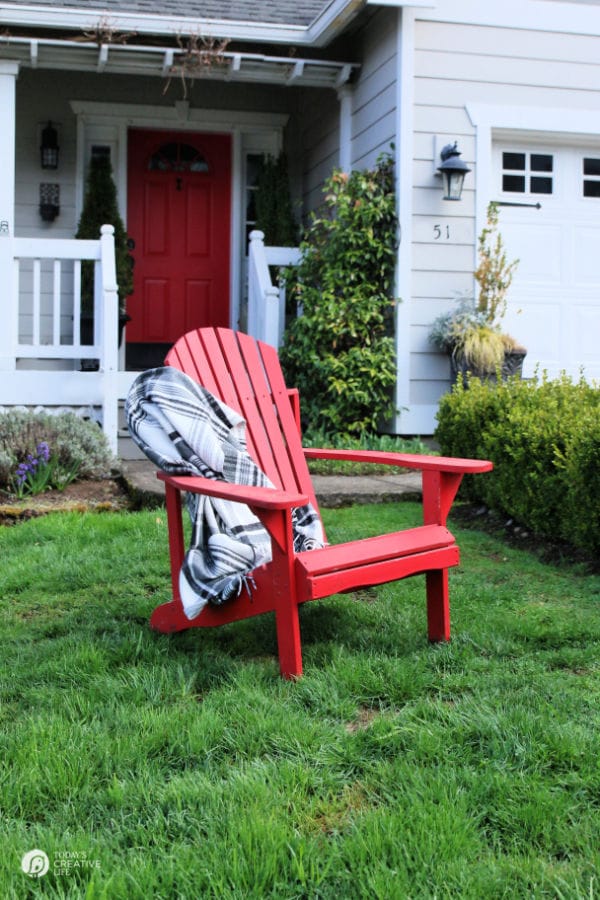 Spring is when you really have to hit it if you want a beautiful yard for summer! Now is the time to get the outdoors back in shape, plan out your flower pots or beds, vegetable garden, outdoor patio ideas and more!
All these go hand in hand with the foundation of a well-prepped lawn. Do the work now and you won't regret it. Beautiful yards don't just happen on their own.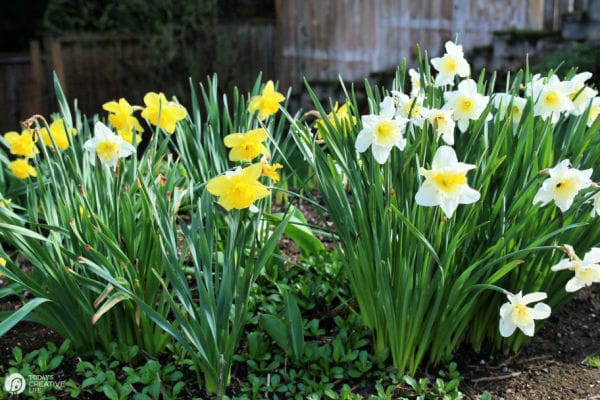 Once the days are longer and the temps start to warm up, that's your cue to get to work! If you're not sure where to start, follow my simple steps for spring lawn care.
5 Tips for Spring Lawn Care
You may recognize some of the lawn care from the Fall Lawn Care tips I shared last fall.
1. RAKE
Raking your yard to remove winter debris and dead grass is key.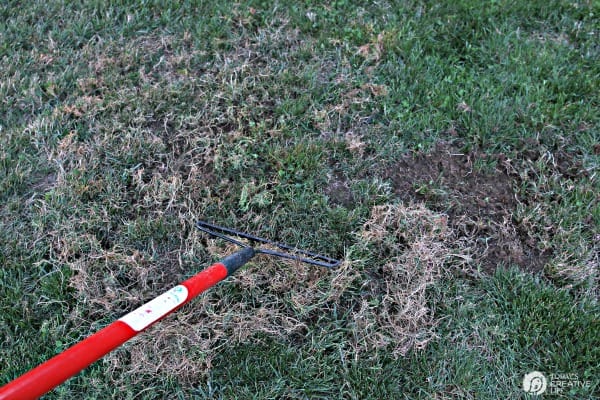 Get yourself a durable metal rake, or a thatching rake, one that can easily remove clumps of dead grass. This will expose any dead, thin or bare patches needing attention. Raking also preps the earth for better seed to soil contact when reseeding. Which means giving grass seed a better start and makes reseeding more successful.
2. AERIFY
Have you ever looked at someone's lawn in the spring and saw what looked like dirt plugs? That's what Aerating is. When you use a core aerator, its metal tines will pull out small plugs of soil. This is a way to promote more drainage for the soil, which also increases water movement, bringing valuable nutrients and oxygen to the ground. All these benefit new growth. This is especially important if your lawn suffers from soil compaction from high traffic or heavy snow over a long period of time.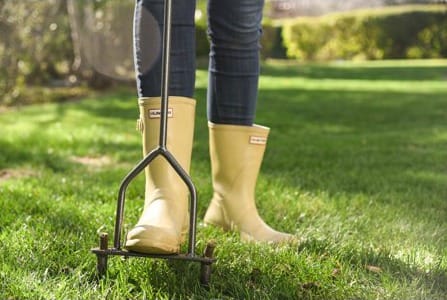 You can do it yourself with a handheld aerating tool, which is a great option for a small yard. Renting an aerating machine is your best bet for larger lawns.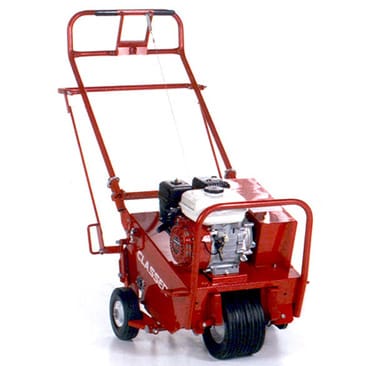 You can also hire a professional to do it for you. You may see a less expensive spike aerator, but these can actually cause more compaction later.
3. SEED
Now that you know where all the bare or thin patches are, it's time to reseed. Putting seed down now will repair winter-damaged areas to establish better growth before summer. The longer new seed has to take root, the healthier and stronger your lawn will be for summer when it gets the heaviest use. Follow the tutorial on How to Plant Grass Seed from a previous post.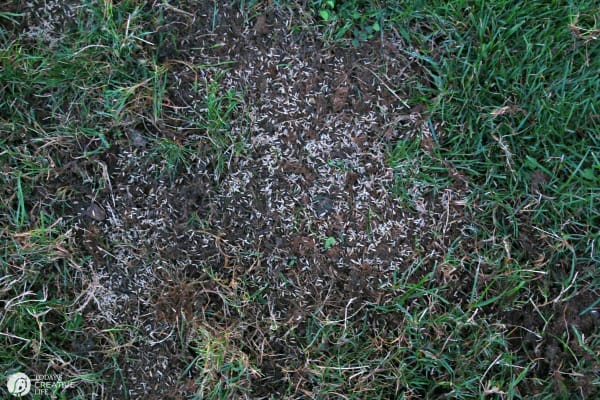 4. WATER
After you've reseeded, you'll want to water lightly on a regular basis, keeping the soil damp. If you live in the Pacific NW as I do, you'll want to avoid reseeding before one of our heavy rainstorms. This will only wash your seed away.
5. Tune-up your Lawn Mower
It seems tedious but keeping your lawnmower in top shape is essential and should be done yearly. You can choose to do most of this yourself by changing the spark plug and the oil and swapping out the air filter. We've never sharpened the blade ourselves and honestly, that sounds dangerous, so I'll leave that to the professionals. We usually take it to our local hardware store, where they offer a basic tune-up with sharpening for a reasonable price. This year our machine was going to require more maintenance than the cost of purchasing a new one. So, we are the new owners of a Snapper lawnmower.
How Short Should I Mow my Grass?
Lawns should be mowed for the first time in the spring when the grass reaches 3 inches in height. If it's new reseeded growth, you can go ahead and cut the grass at 2 inches of height until it's better established. The easy-to-follow rule for cutting grass is to cut only 1/3 of the
blade height at a time, if your lawn is 3 inches high, cut it no
shorter than 2 inches.
What Type of Grass Seed is Best?
Depending on where you live and your climate, that's what will help determine what type of grass seed to use. Take advantage of your local nursery or garden store and speak to their turf specialist or anyone trained in this area. You can also call your local university extension office which can also help you determine which seed is best for your yard. A specialist can help you identify a seed that is similar to your existing lawn. They can also suggest an alternative if you keep experiencing reoccurring problems. You can find more information on the We Seed America site.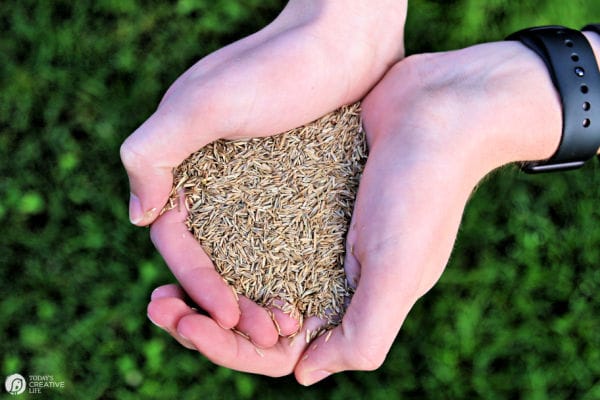 If you water often and your lawn is pretty sunny most the time, you'd most likely choose a seed blend with a high concentration of perennial ryegrass. Watered and shady lawns will do better with fine fescue. If you don't plan on watering often, you'd do better with a tall fescue.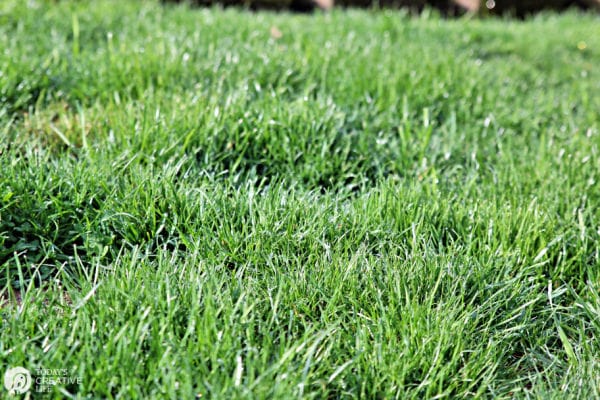 Being from Oregon, I'm partial to Oregon Grass Seed. Did you know Oregon is the Grass Seed Capital of the World? Yep, it's true. If you've ever driven down I-5 through the Willamette Valley, you've passed a grass seed farm or two. So whenever we purchase new seed for our lawn, we always make sure it comes from Oregon by looking at the label. You can support Oregon grass farmers too, no matter where you live. Your label will tell you if the bag of grass seed is from the worlds best seed growers from Oregon.
With these simple Spring Lawn Care Tips, you can complete all these steps in a weekend. Heck, you'd probably have it finished in one day if you wanted.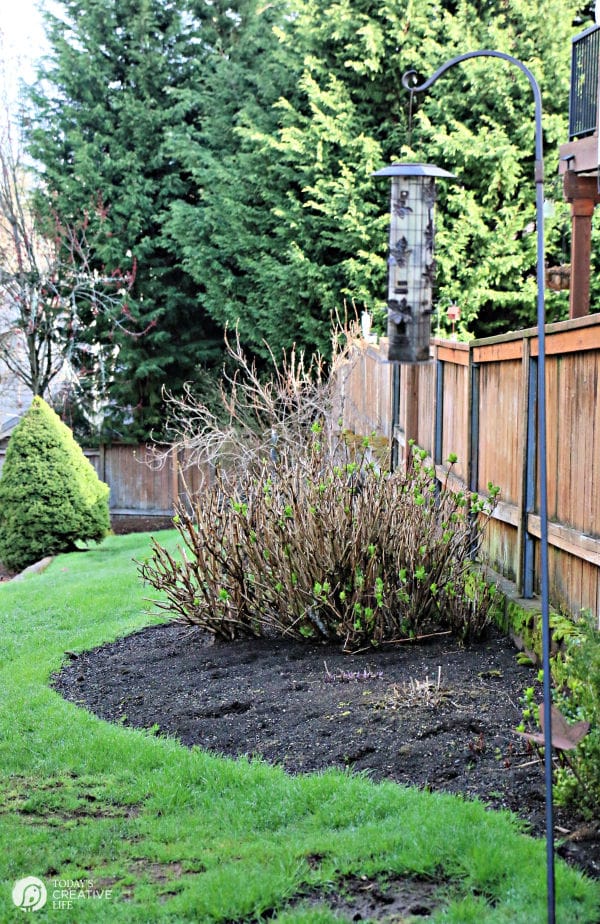 Just remember, the sooner you reseed, the better!
Helpful Lawn Care Tips
---
DIY Outdoor Projects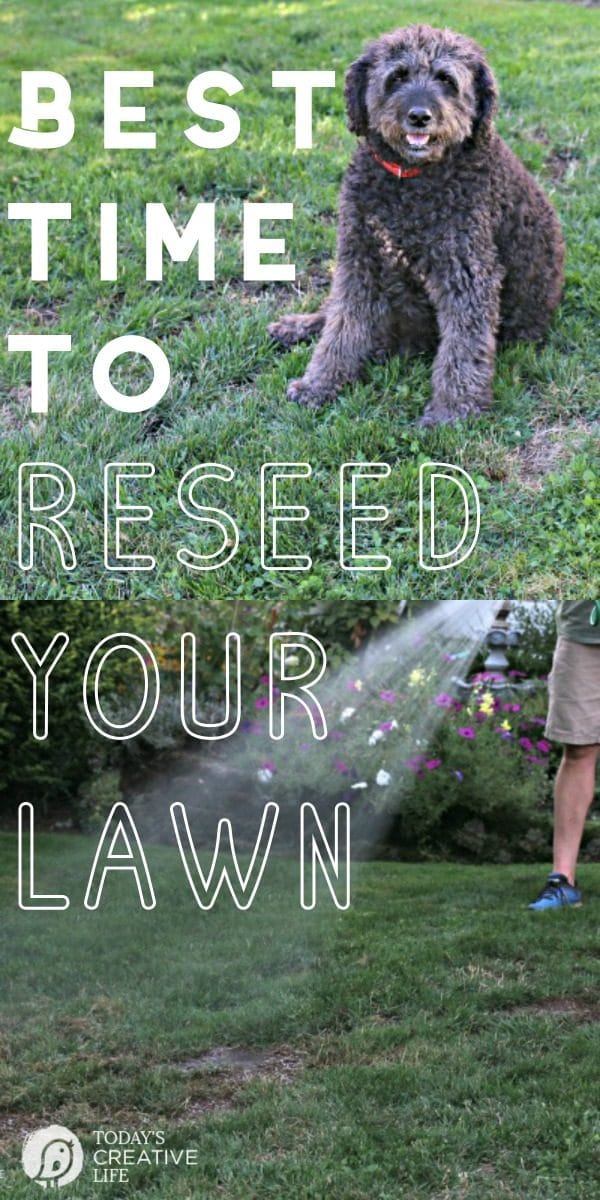 Best Time to Reseed Your Lawn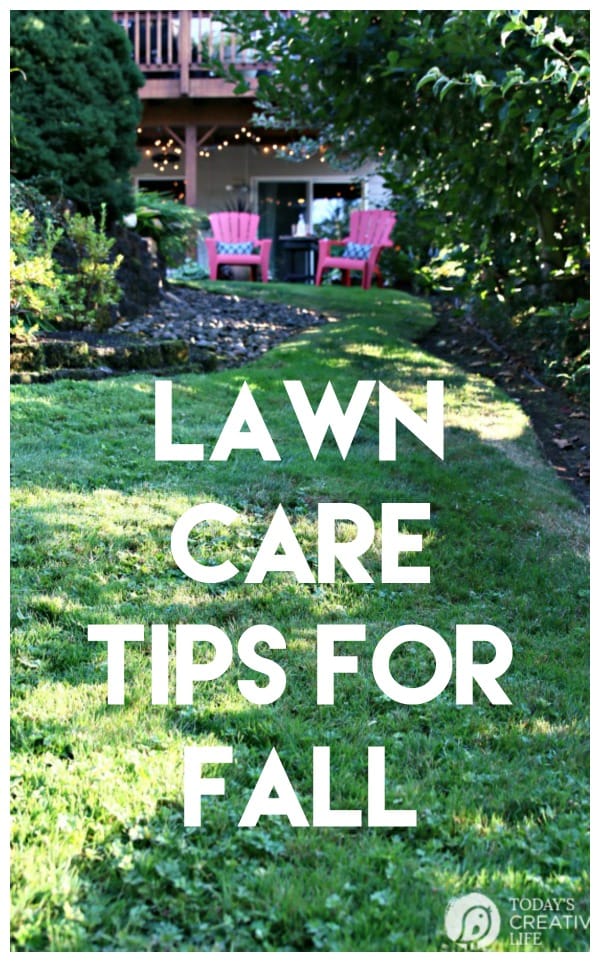 Simple Lawn Care for Fall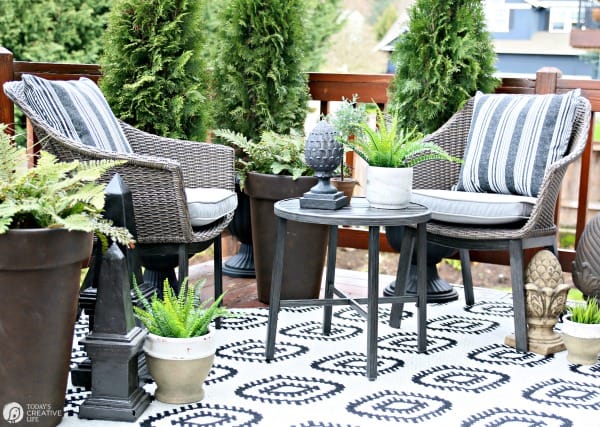 Easy Patio Decorating Ideas