Coloring Easter eggs are equivalent to carving pumpkins for me. It's messy and they never turn out the way I want. This Gold Leaf Easter Egg Craft is simple, easy and how else can you make a DIY golden egg? Isn't that the true goal of every Easter egg hunt… find the golden egg!
Distressed gold eggs make decorating for Easter simple and easy. I'll be using these in my Easter table centerpiece, which I've done before with my easy DIY Aged Gold Leaf Terra-cotta Pots. I share a DIY Gold Leaf Tutorial Video with easy step by step instructions.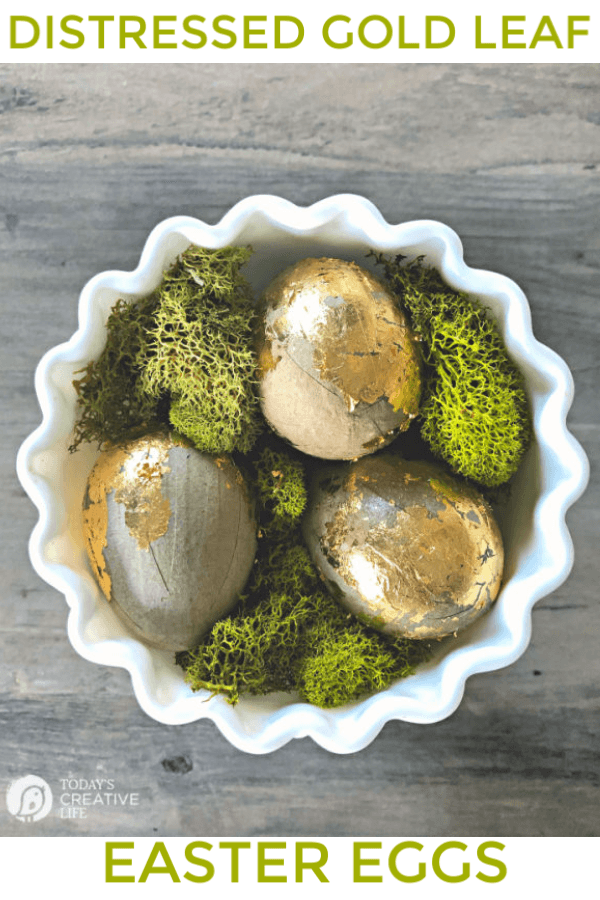 DIY Gold Leaf Easter Egg Craft
Gold Leafing is one of those crafts that sounds hard, but I was tickled to learn that it's not. One of my first gold leaf projects was trying it on a ceramic platter and one of those table water bottles.
I've only used the sheets, which make it very user-friendly. No crafty handy skills needed.
How to Make DIY Golden Easter Eggs
I've only tried this method on the paper mache eggs, but I suppose you could do this with hard-boiled eggs. For any unknown safety reasons, I wouldn't recommend you also eat them. But they would be so pretty with the white eggshell.
I opted for the brown kraft paper eggs because I wanted a rustic look. I've had a long-standing love affair with kraft paper for as long as I can remember.
DIY Golden Egg Craft Supplies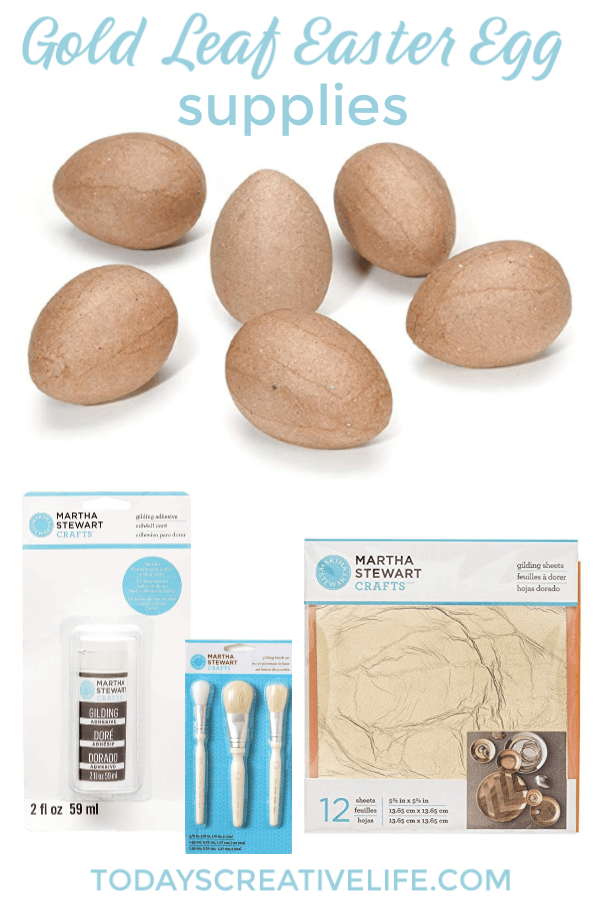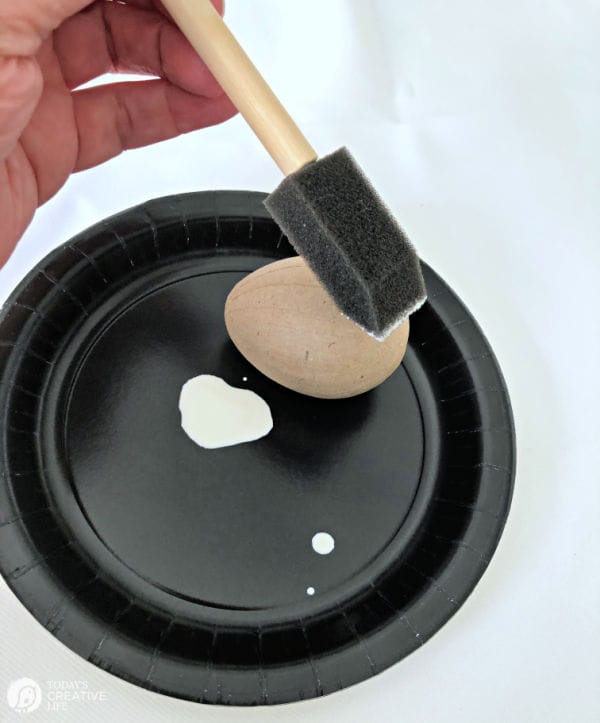 Brush the egg with the gilding adhesive where ever you want the gold leafing to stick. I wanted a spotty distressed look, so I didn't brush it completely.
Allow it to dry until it's tacky to the touch. This takes about 10-15 minutes.

When the egg is dry but sticky, rub the gold side of the gold leafing sheet onto the egg. Work your way around until all sticky sections are gold.
Once you've covered all the tacky spots, use a brush to brush off any excess. I also use my hands to rub the egg. If you want to avoid any flaking gold leaf, for your gold leaf Easter egg craft, you can paint or spray a coat of sealer over.
They're great for placing around the house. Even just a small or large bowl full of reindeer moss and these eggs make a beautiful centerpiece.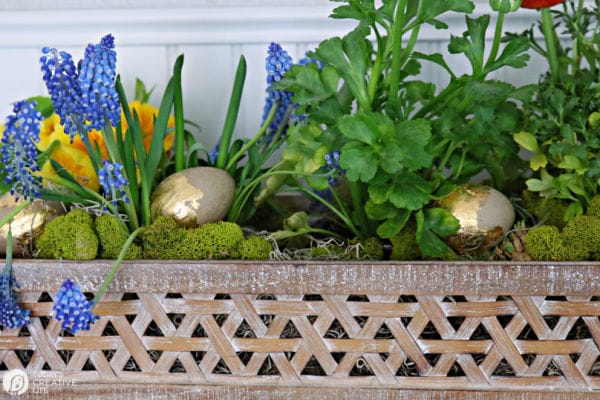 You can see I didn't opt to finish them off with a sealer. I'm all about the rustic distressed look, so when it has bits and pieces peeling away, I love that!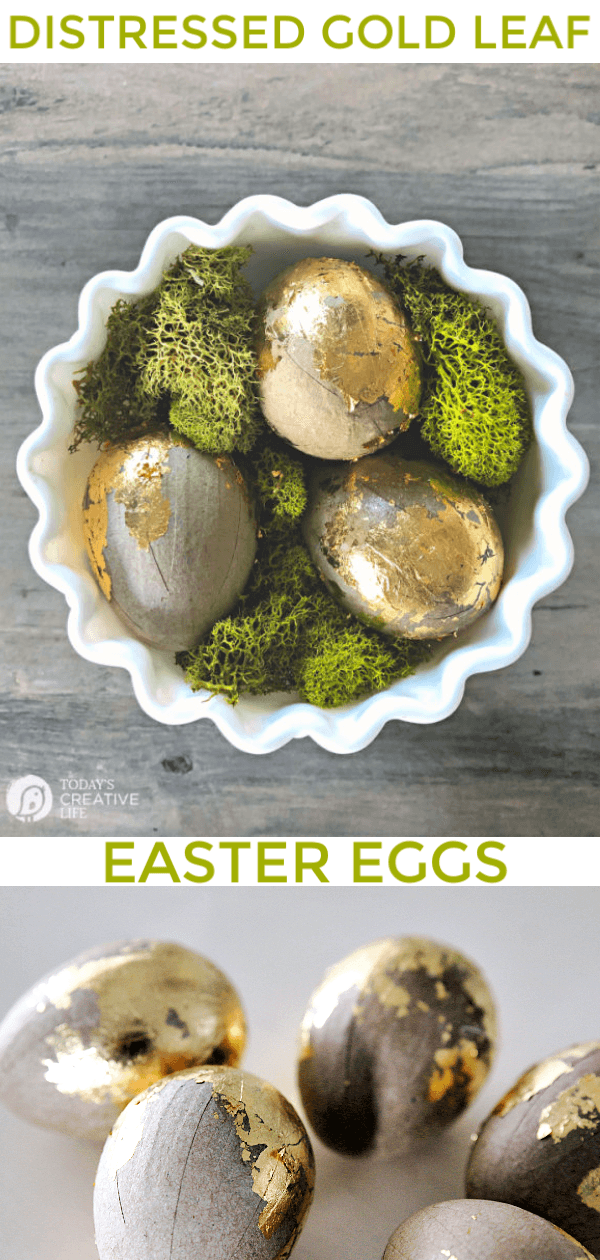 Follow along on Instagram | Pinterest | Facebook
Make these and tag me on Instagram! @TodaysCreativeLife
---
Easter Egg Decorating Ideas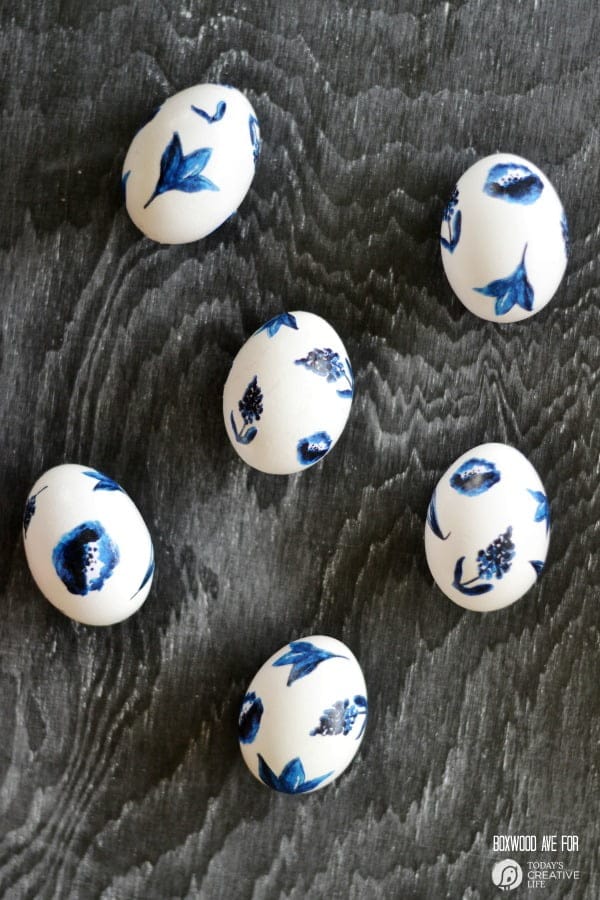 Porcelain Inspired Blue & White Easter Eggs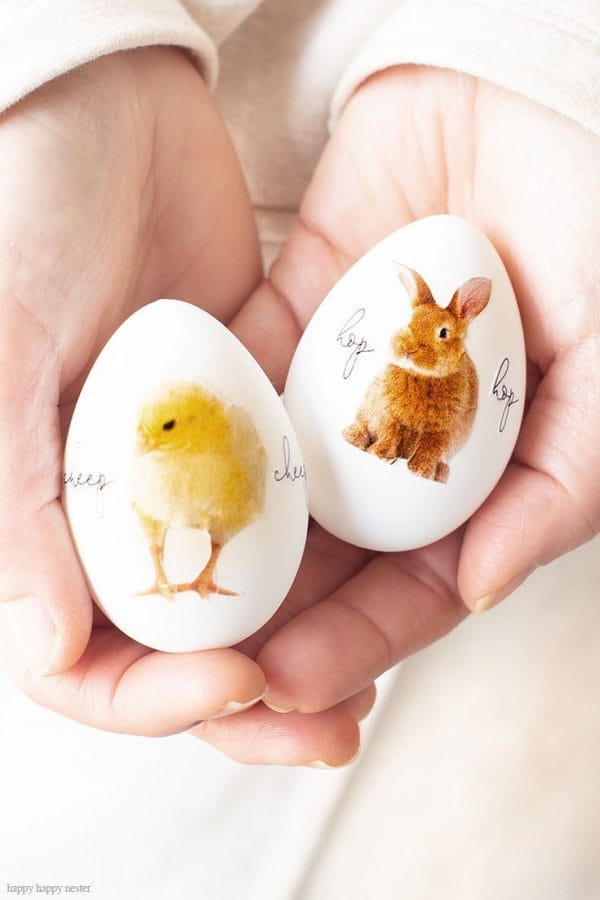 DIY Easter Bunny & Chick Eggs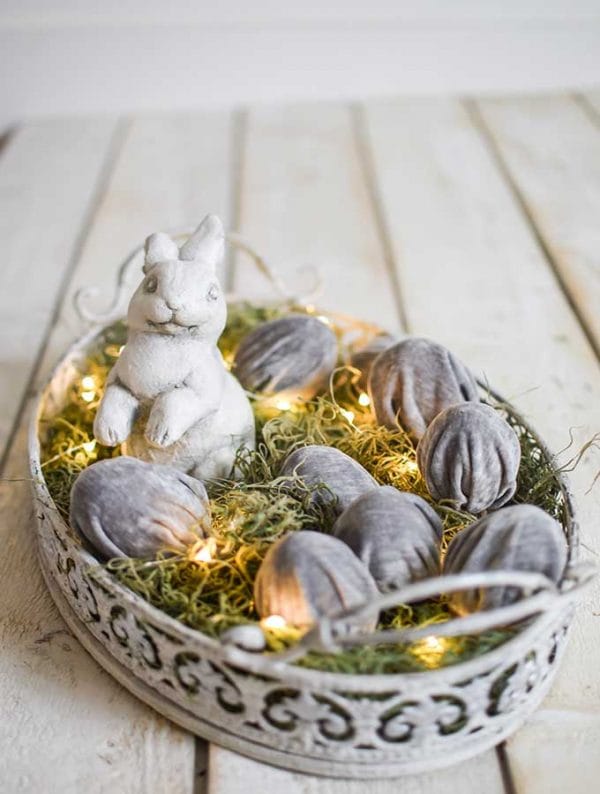 How to Make Velvet Easter Eggs