Balloon Boppers are the perfect indoor and outdoor game for kids to keep in your kids' activities arsenal. These DIY Pom poms are also a winner!
Please welcome Stephanie as she shares how she entertains her children on the cheap!
Balloon Boppers – Kids Craft
Steph here from Crafting in the Rain and I'm excited to be back on Today's Creative Life! I don't know about you, but with summer approaching, I start thinking of Games for Kids and ways to keep the kids entertained while they're out of school. With just a couple of items from the dollar store, you can keep kids busy and active!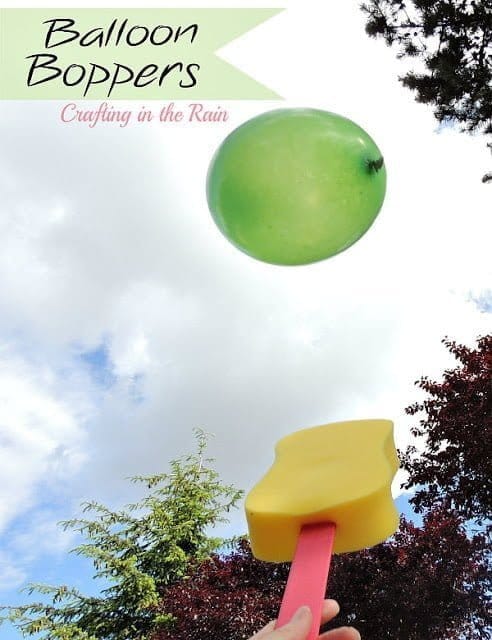 I had a hard time knowing what to really call these things… balloon boppers, balloon swatters, sponge on a stick? My kids seem to like boppers, but you can call them whatever you like. Kids will come up with all kinds of games they can play with these simple materials.
We made these last summer and we still have them around, so I've been impressed with their durability.
How To Make Balloon Boppers
Supplies needed:
Use my affiliate links for convenience.
Bag of balloons or punch balls
Paint (if you're going to paint the handles)
Hot glue
Small serrated knife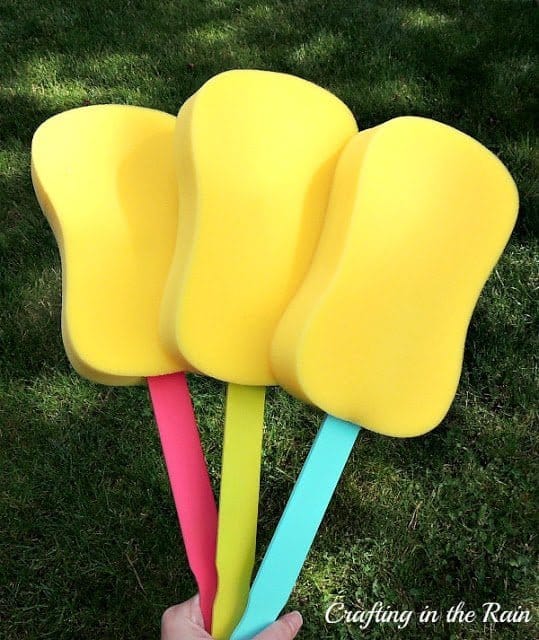 Balloon Bopper Instructions
Use sandpaper to remove any rough spots or splinters in the stirrers and paint if desired.
Cut a slit into the center of the sponge on one end with the knife. Please be careful so you don't cut your hand!
Spread some hot glue on the end of the stick and push it into the sponge.
Once the glue is set they're ready to use.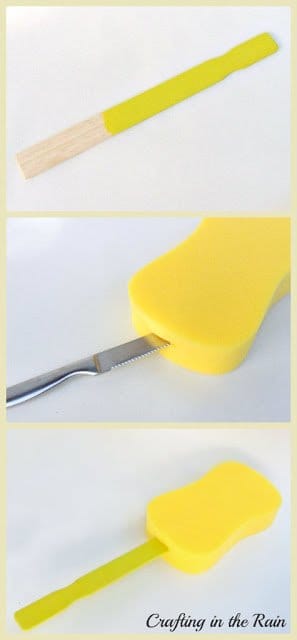 Kids Games for Indoor or Out!
The great thing about these is that they're super cheap and can be used indoors or out. Think rainy day fun or games at the park.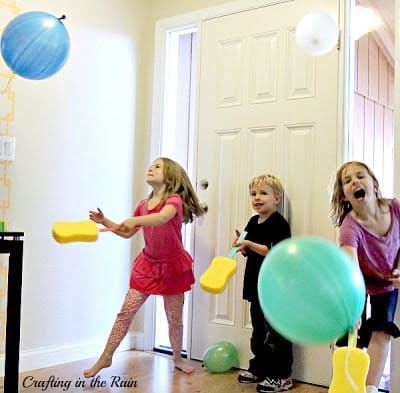 Balloon Bopper Game Ideas
Or what about making several of these for a family reunion? Kids and adults alike will have fun batting balloons around. Try to knock them back and forth, or into a hula hoop hung from a tree branch.
I hope you'll have as much fun as we do! Here are a few more kid-related posts you might like:
Exploring Journals from Paper Bags
Thank you Stephanie! You can find Stephanie on Pinterest, Facebook, Instagram, Google+ and Twitter.
---
More great DIY Crafts for Kids
How to Make Pom Pom's – Red Ted Art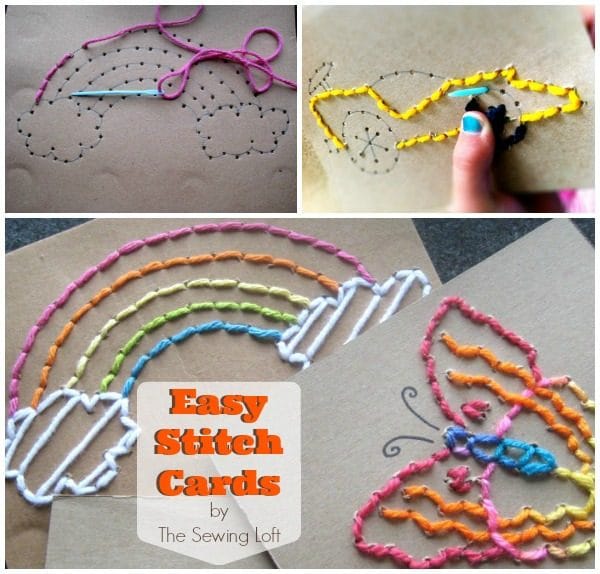 DIY Easy Stitch Cards for Kids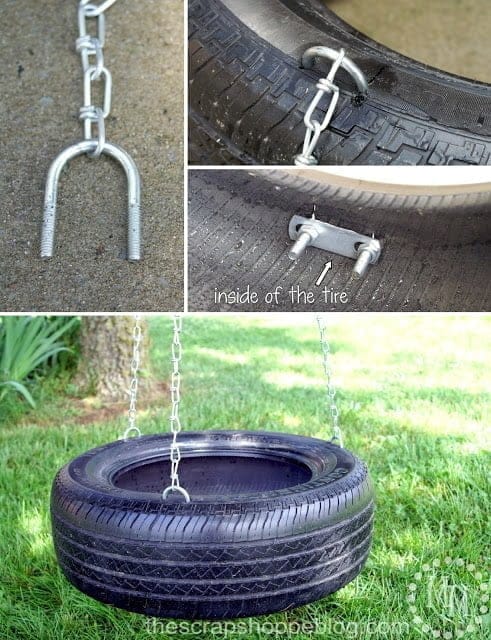 How to Make a Tire Swing