This Crockpot Pork Tenderloin and Rice is so easy and always delicious!
As a newlywed, I discovered the simple dinner of making a pork tenderloin. I had never had it before……or that I could remember. I would buy the ones packaged up and ready to go. Just cut the top open and place it in your baking dish. Add potatoes, veggies, etc… and you had made a quick meal. Learning to make it in the crockpot made it even easier! Another delicious pork tenderloin recipe to try, is my Peanut Butter Pork Loin.
Affiliate links for products listed are for your convenience only. This cost you nothing extra. If you happen to purchase anything as a result of clicking, TCL will receive a small percentage. Thank you for your support. This allows me to continue to offer you free content.
Crockpot Pork Tenderloin and Rice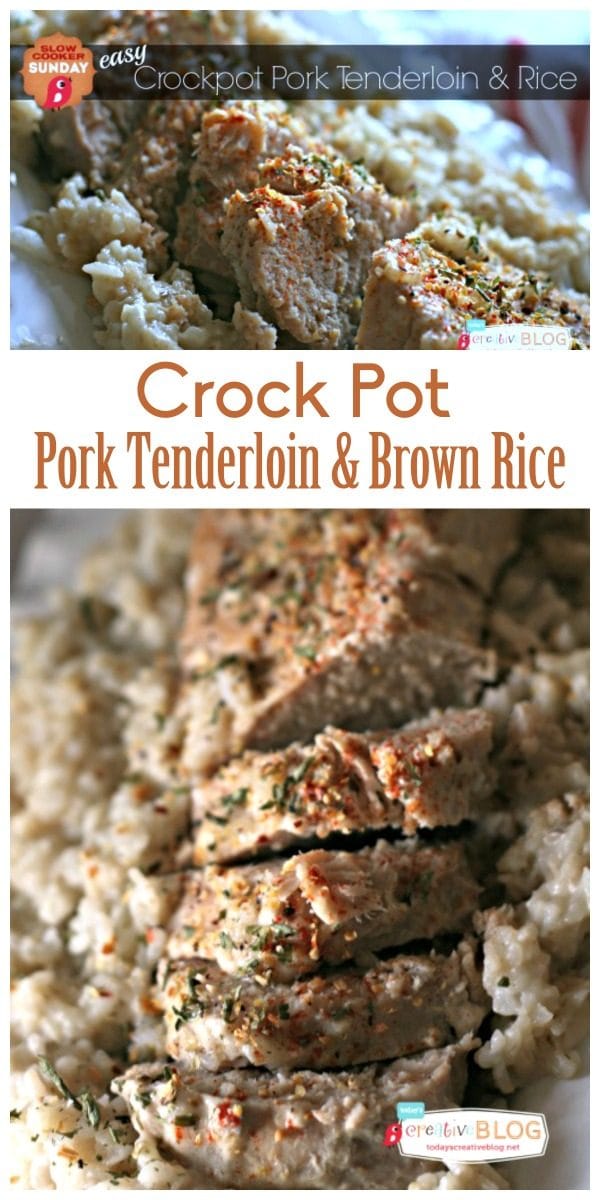 If I make something my husband likes, he will buy it EVERY week, whether it's on the grocery list or not. Enchilada sauce, olives, tuna, Alfredo sauce, starbucks coffee…..our pantry is packed full of these items. I actually have to write on the grocery list to NOT buy these items……..and when I run out of one of them, he reminds me that he was told not to buy them.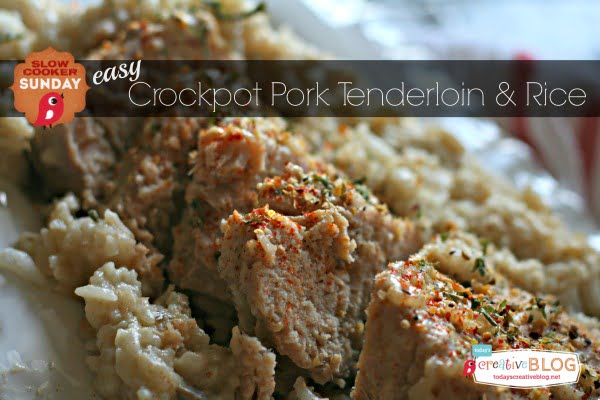 Pork Tenderloin is one of those items that I see in the fridge week after week. I've learned to make a lot of different things from pork but this crockpot pork tenderloin and rice meal is one of my favorites. I also prefer my easy Crockpot BBQ Pulled Pork sandwiches or my Crockpot Sweet Pulled Pork using a tenderloin if I can't find a lean pork shoulder or roast.
This meal is one of those "dump it in and forget about it" meals. I don't brown the pork before, but you certain could…..if you like a bit more color. It's not the easiest meal to photograph……it's not pretty, but it's tasty!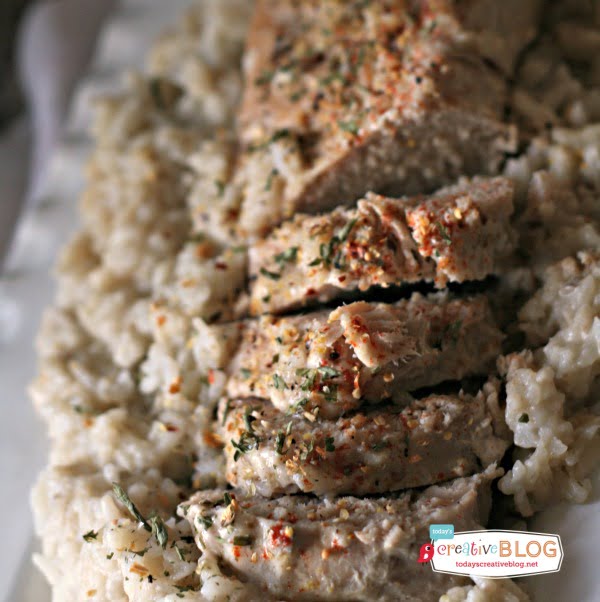 I use brown rice and will usually add broccoli or asparagus to the top of the rice when serving. This also makes delicious leftovers for what I call a Pork Bowl. Just mix it all together for a bowl of pork, rice and veggies. But we rarely have leftovers between my husband and son.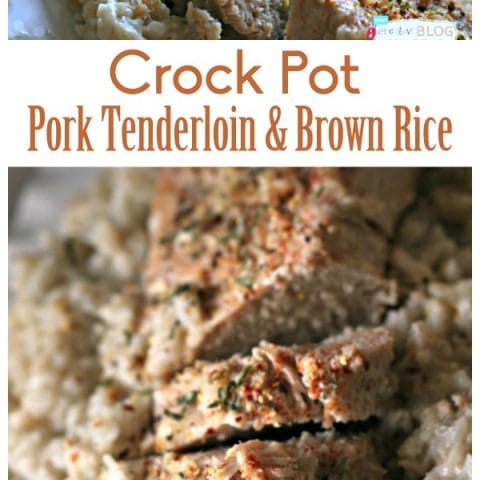 Crockpot Pork Tenderloin and Rice
Prep Time: 10 minutes
Cook Time: 6 hours
Total Time: 6 hours 10 minutes
Ingredients
1 Pork Tenderloin - I buy the ones that are already pre-packaged. They are an average weight.
1 1/2 cups brown rice (dry) I rinse mine before placing in the crock
2 1/2 cups water
1 regular can Mushroom Soup (10 3/4 oz.)
1 tablespoon "Better Than Broth" chicken bouillon. Or 1 cube bouillon or 1 tablespoon granules.
Instructions
I spray the inside of my crock with olive oil.
After you've rinsed the rice using a mesh strainer, place it in the bottom of the crockpot.
Add the bouillon to the 2 1/2 cups water to dissolve, then pour over the rice.
Place the Pork on top of the rice, then pour the soup right out of the can onto the pork.
Cover and cook on LOW for 6-8 hours.
I like to stir it about half way, but it's not necessary.
I sprinkled a bit of smoked paprika and parsley on top to add a bit of color.
---
More Delicious Crock Pot Recipes