The time has hit. Busy evenings with sports, school events and whatever else gets in the way. But I've got your back! I've gathered 20 Slow Cooker Recipes that are perfect for busy families! Family-friendly dinner ideas make the whole family happy!
20 Slow Cooker Recipes Perfect for Busy Families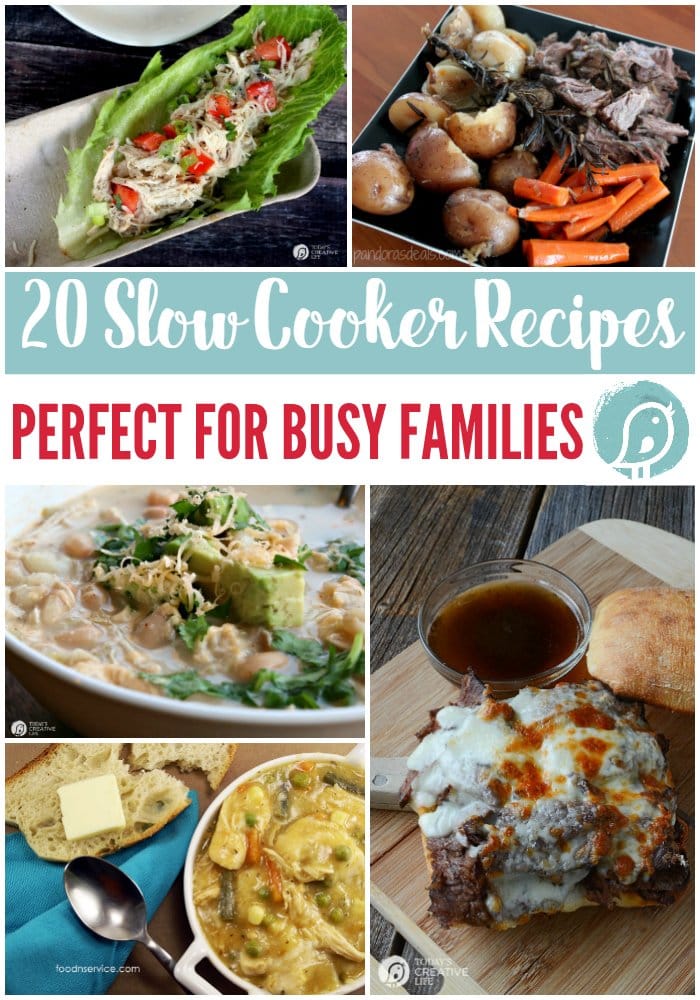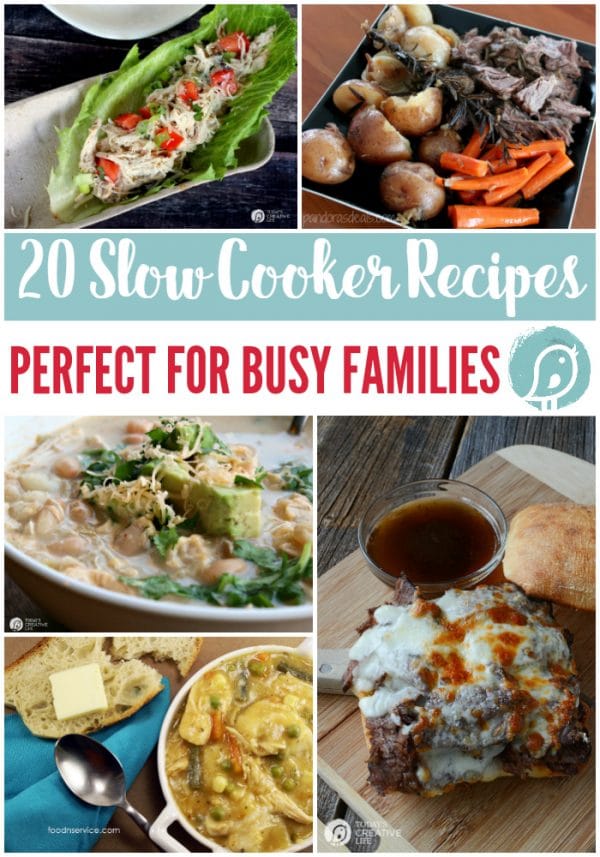 Some are my own recipes from my Slow Cooker recipes archives, where I should mention that you'll find so many crockpot recipes for main meals, desserts, drinks, heck…. I've even made candles in my slow cooker.
I think some of my favorite things to make in my slow cooker are soups and dump cakes. I love having soup in the fall and winter, with a piece of crusty bread and a salad. Sometimes, I'm a rebel and just have soup and bread. The dump cakes are great in the summer because you don't have to heat up your oven just for dessert. Let your slow cooker do the work.
20 Crockpot Dinner Recipes
Dinner is saved with these 20 slow cooker dinner ideas.