What could be better than teriyaki chicken?

I'll tell you what…… SLOW COOKER TERIYAKI CHICKEN!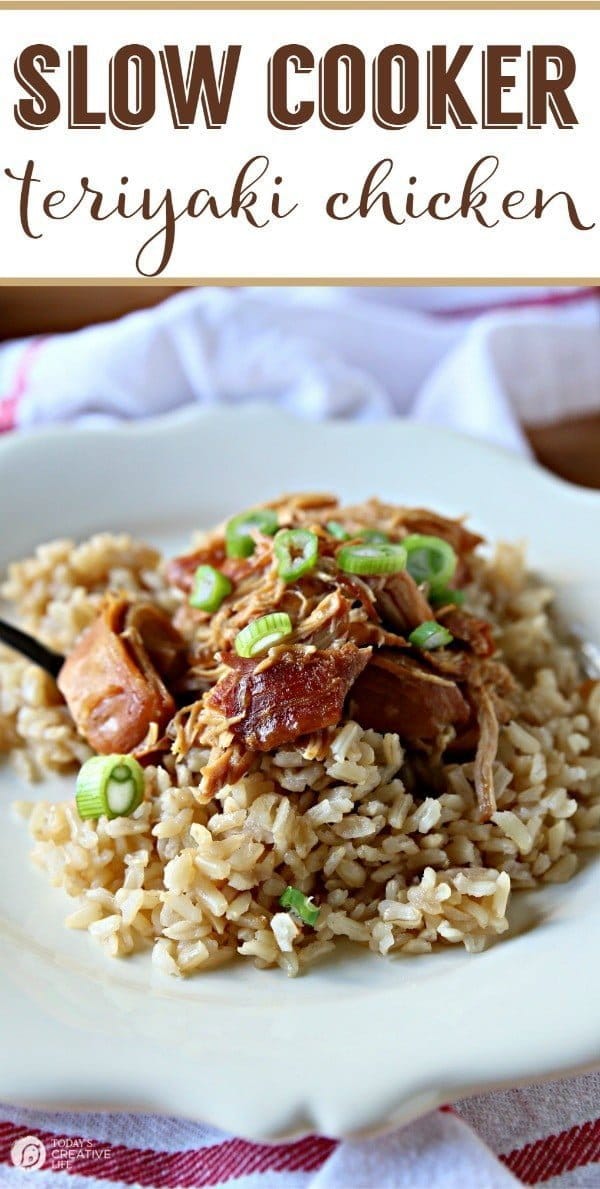 Slow Cooker Teriyaki Chicken
If it's teriyaki anything, then I'm excited for dinner and so is my family! They're probably just excited because I actually cooked.
I would eat Mexican or Chinese food every day if I could. I love ordering take out from our little Chinese restaurant, where they know you by your order. All I have to do now when I call is tell them "Hi, this is Kim", and they've got it. But on those nights I want to make something Chinese inspired at home, I rely on my slow cooker.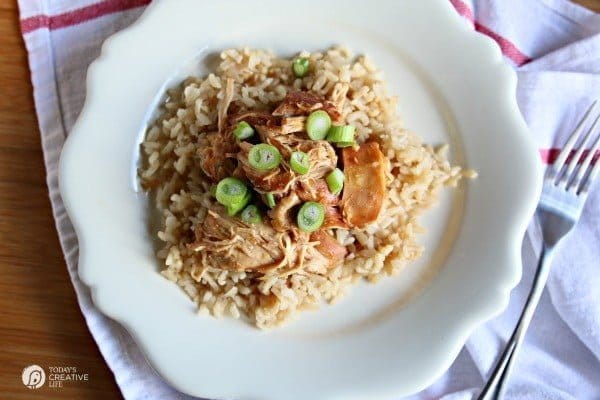 I will slow cook this all day, then when it's time for dinner, I skip into the kitchen with a smile on my face because dinner is 75% DONE! I'll start the rice cooker, chop up my veggies to be steamed and it's then magically dinner time! I like to shred the chicken then put it back in it's juicy teriyaki sauce to soak up the deliciousness. It's so good on a bed of chicken flavored brown rice (I use chicken broth instead of water) and then topped with a heaping amount of steamed veggies…..sometimes I even add cashews. I'll drizzle on bit of the left over sauce on top and call myself Betty!
Dinner couldn't be faster, but it's anything but fast food. This is healthy and full of nutrition.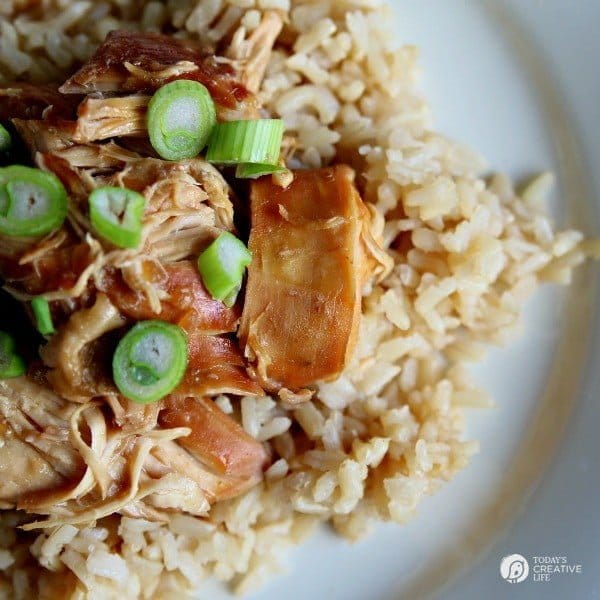 If we have any chicken left over, we like to use it for salads the next day. Or I just make up another bento bowl for a quick lunch.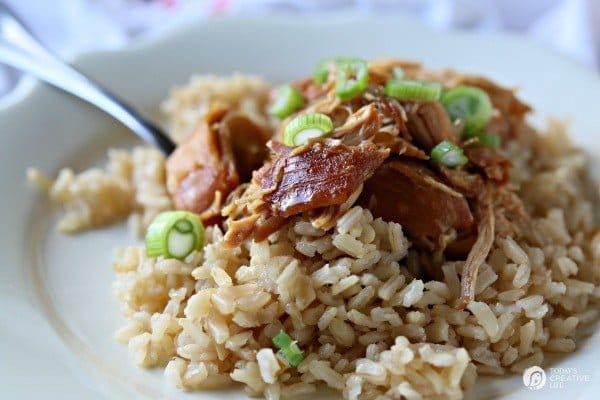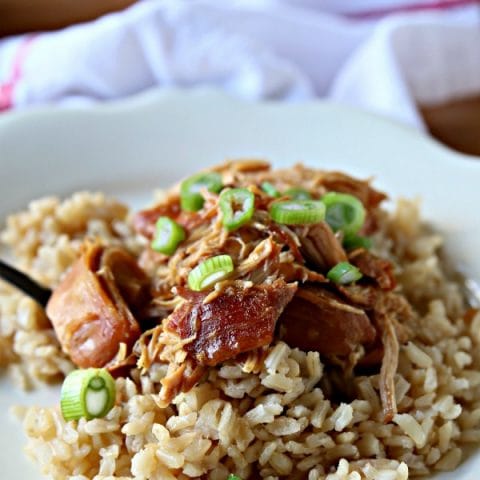 Slow Cooker Teriyaki Chicken
Yield: 8
Prep Time: 10 minutes
Cook Time: 4 hours
Total Time: 4 hours 10 minutes
Ingredients
6 to 8 boneless chicken breasts
1 Cup Chicken Broth
1/2 Cup Brown Sugar
6 Garlic Cloves (crushed)
1/2 cup chopped onion (I've used onion flakes when I didn't have an onion)
1/2 teaspoon ground ginger
1/4 Ground Pepper
Instructions
Place your chicken breasts into your crockpot. I use the 6 quart crockpot.
Mix Teriyaki Sauce, Chicken Broth and Brown Sugar together in a medium sized bowl.
Add crushed garlic, ginger, onion and pepper to the teriyaki mixture and stir.
Pour all of the mixture over the chicken breasts.
I like to stir it around, making sure the chicken breasts are fully coated.
Cover the crockpot with it's lid and cook on High for 4-5 hours or Low for 7-8 hours.
When the chicken temp is 165° or higher, it's finished.
Serve on a bed of rice and top with steamed veggies.
Notes
For a spicier dish, try adding 1 teaspoon red pepper flakes.
For more
Slow Cooker Recipes,
check out my
Crockpot and Slow Cooker Pinterest Board.