Even though spring is upon us, it's still soup season in this household, especially if I can make it in my slow cooker! This Slow Cooker Turkey Barley Soup is perfect for weekend or weekday meals. Add crusty bread and a salad and your job is done!
If you have leftovers, freeze them!
Slow Cooker Turkey Barley Soup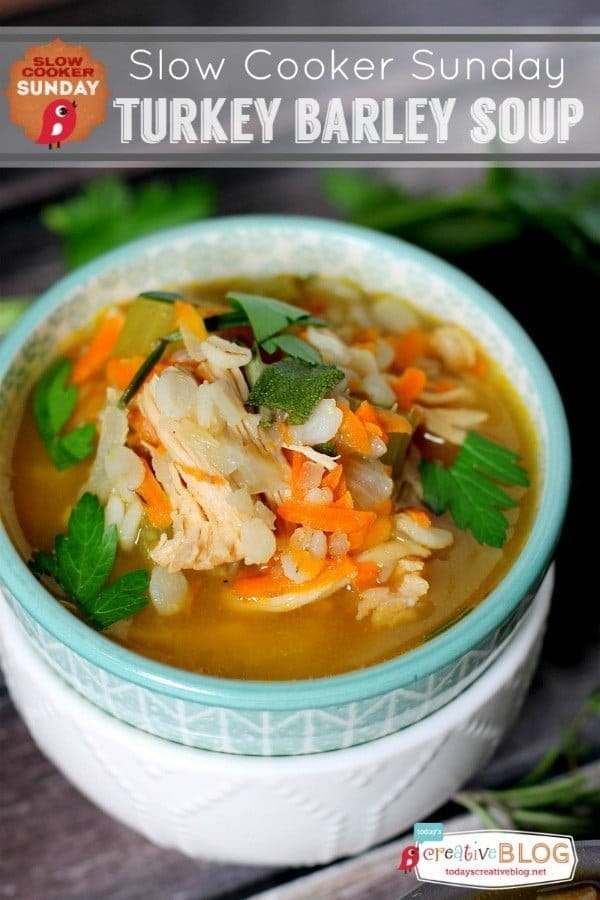 I love making soups in my slow cooker. I have several in the Slow Cooker Sunday category and make them often. All tried and true. I currently use this 6-quart Crockpot and my favorite slow cooker recipe books are anything written by Stephanie O'Dea.
I freeze any leftovers of all soups I make, which makes it so nice to have in a pinch. They don't take long to reheat.
This would be a great recipe to tuck away after Thanksgiving. Seems like we're always looking for ways to use up any extra turkey and this would be easy!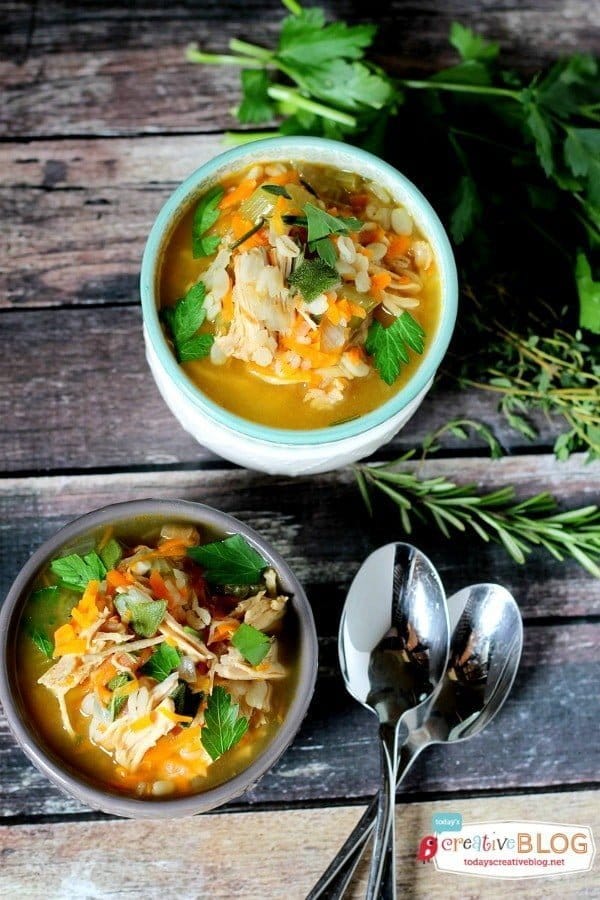 I love that this is family friendly. My son is not a big soup eater, so if I have a soup that has chunks of goodness, he's all over it.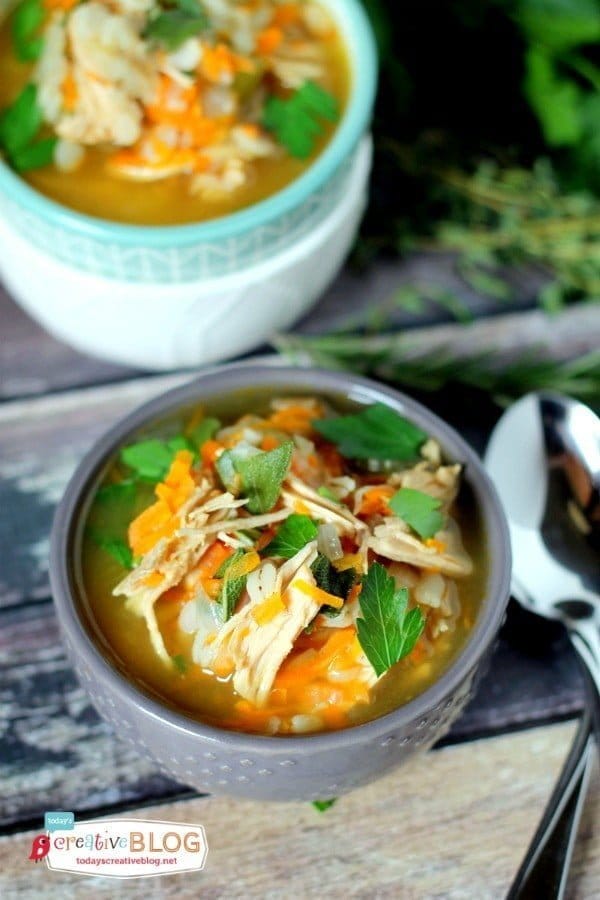 I've been known to also scoop the chunkiness into a small tortilla with many soups and eat it that way. I make burritos out of anything.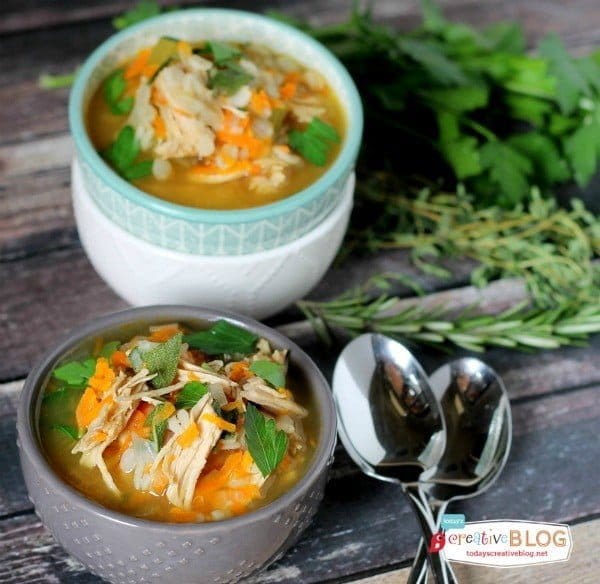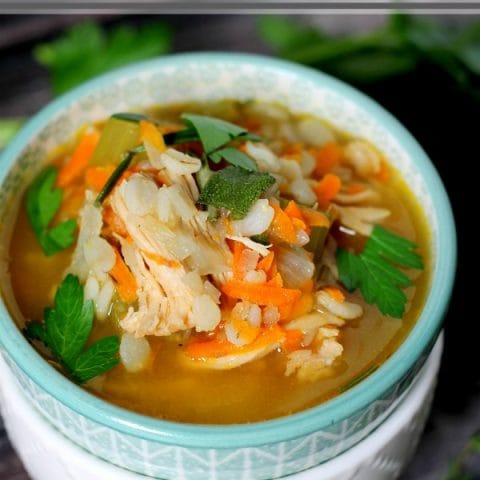 Slow Cooker Turkey Barley Soup
Yield: lots
Prep Time: 10 minutes
Cook Time: 5 hours
Total Time: 5 hours 10 minutes
Ingredients
2 boneless skinless turkey breasts (1 pound), cut in half
4 celery spears, chopped
1 medium onion, chopped
4 medium carrots, shredded
1 small potato, peeled and shredded
3 sprigs fresh thyme
6 cups chicken stock
1/2 cup barley
1/2 tsp salt
1/2 tsp ground pepper
fresh rosemary, chopped
fresh parsley, chopped (for garnish)
Instructions
In the pot of a large slow cooker, add turkey breast halves, celery, onions, carrots, potato, and thyme. Pour chicken stock over the top. Cover and cook for 4-5 hours on high, or 6-8 hours on low.
Remove turkey from slow cooker and shred using 2 forks. Place back into slow cooker. Add barley, rosemary, salt, and pepper; cover, and cook an additional 30 minutes on high.
Serve in bowls and garnish with fresh parsley.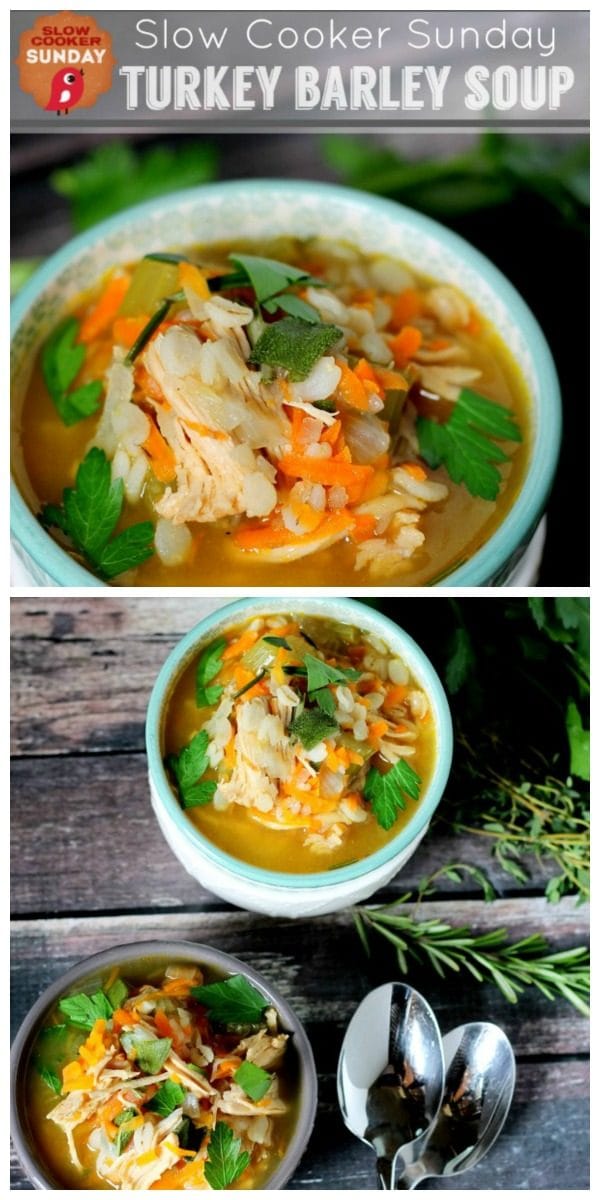 ---
More Soup Recipes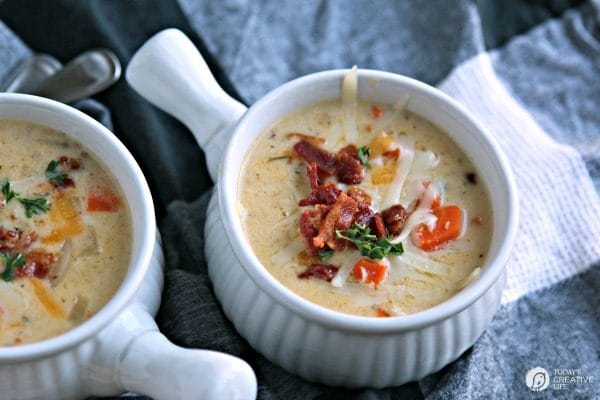 Cheesy German Potato Soup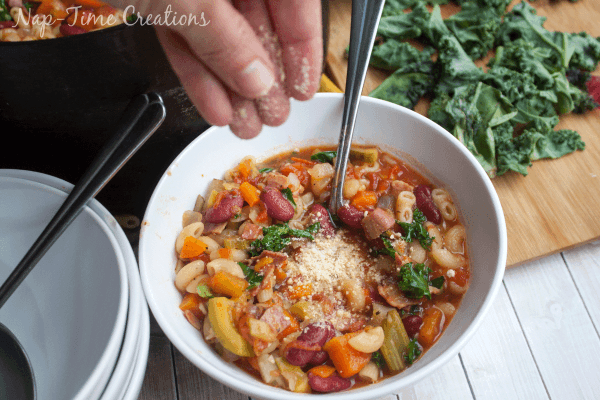 Minestrone Soup Recipe