I love corn bread. I just found out that my husband does not. We've been married for 17 years. How did I not know this? He's always eaten it when I make it, but recently broke the news to me that he didn't really like corn bread. But that didn't stop me from being inspired by this Easy Corn Spoonbread Recipe I found in one of my Southern Living Cook Books. Of course I added my own spin. I am determined to win my husband over and find a corn bread recipe he will love and I think it's going to be with one! All this time, I thought he loved my Avocado Bacon Corn Bread.
Easy Corn Spoonbread Recipe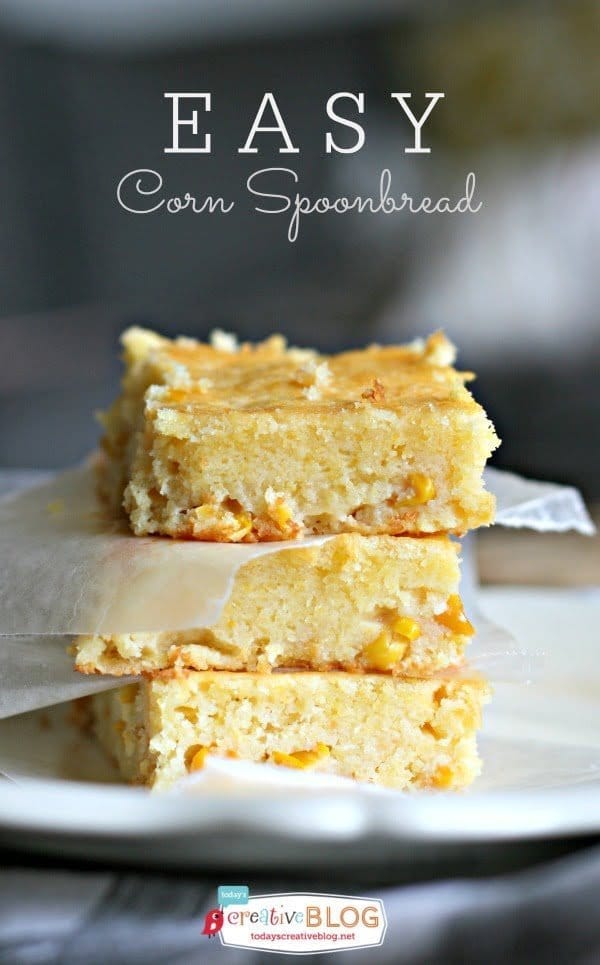 I've been looking for a sweet spoonbread for awhile. I think I'm thinking of a polenta dish….I'll have to explore. But this bread was pretty good. It's SO moist and was the perfect compliment to the chili mac we were eating. It would also be perfect with my Slow Cooker Chili Recipe. My husband said it was good, but he had only cut off a small piece. The thing is…….he says everything I make is good. He's THAT kind of husband. One of the ways I can tell he really likes something, is if he buys the ingredients every time he goes to the store. Like Enchiladas. He must like my enchiladas because we have about 12 cans of enchilada sauce in the pantry. He'd probably love these Honey Lime Chicken Enchiladas.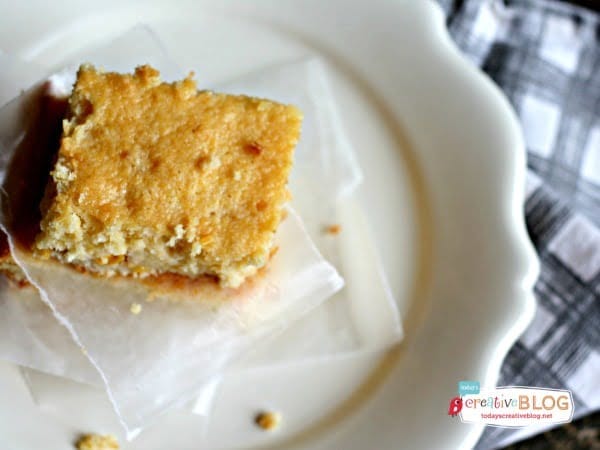 My son and I loved it. It was sweet, dense, and moist. It didn't need butter or honey and I could probably make my entire meal just this corn spoonbread. Even though I cut it in squares, I think you're supposed to eat with a spoon. That's why it's called spoonbread I'm guessing.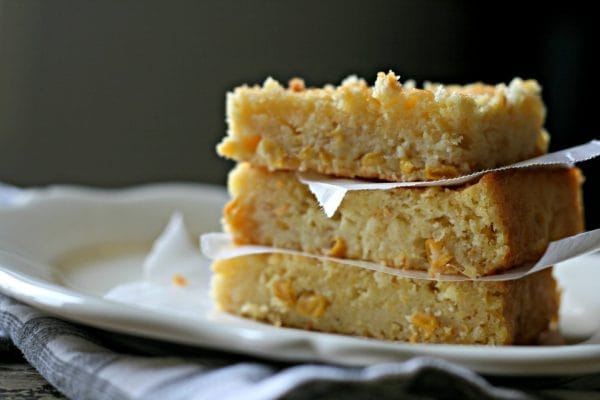 I prefer this spoonbread over regular corn bread. Even with the corn. I usually don't do corn mixed in foods, but I'm growing up and I like the corn in this.
Here's a nice pinnable image below. You can pin that one.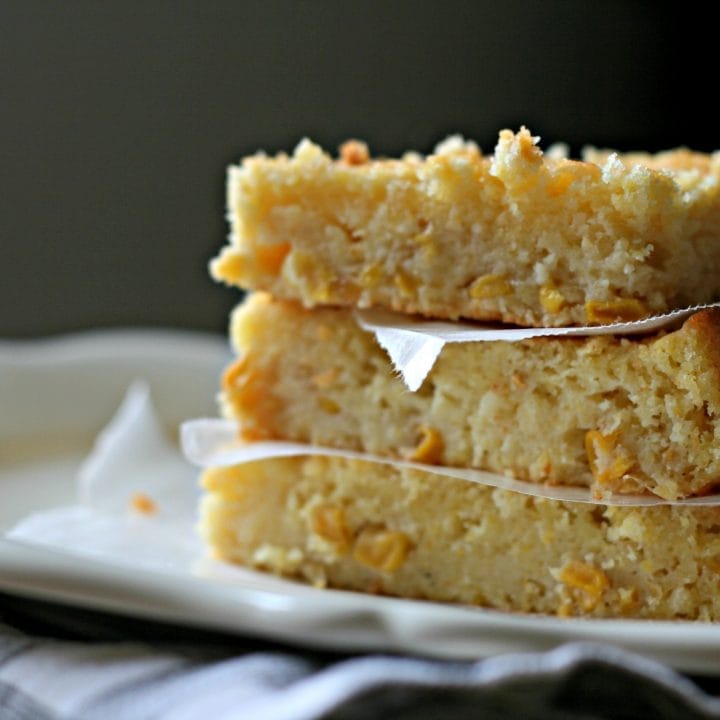 Easy Corn Spoonbread Recipe
Yield: Serves 12
Prep Time: 10 minutes
Cook Time: 35 minutes
Ingredients
1 package of Jiffy Cornbread Mix (or any 8.5 oz cornbread mix)
1 small can Creamed Corn 8.25 oz
1 small can sweet corn 8.25 (I bought the regular sized cans and just used half)
1 cup sour cream
1/2 cup butter - melted
2 large eggs
1/2 cup sugar
Instructions
Grease a 11 x 7 in pan. I used my glass Pyrex one.
Place all ingredients into your mixing bowl and mix. I used my electric mixer, but I'm sure you could just use a good wooden spoon.
Pour into your baking dish and bake at 350° for 30-35 minutes

See more good stuff from Today's Creative Life