These 10 Guest Room Essentials and Tips and free printables make it easy to get your guest bedroom ready for house guests. You'll be able to add comfort and style when you follow these tips and ideas for creating a thoughtful and restful space for your company. You'll be able to provide your guests with just about everything they need for an enjoyable visit.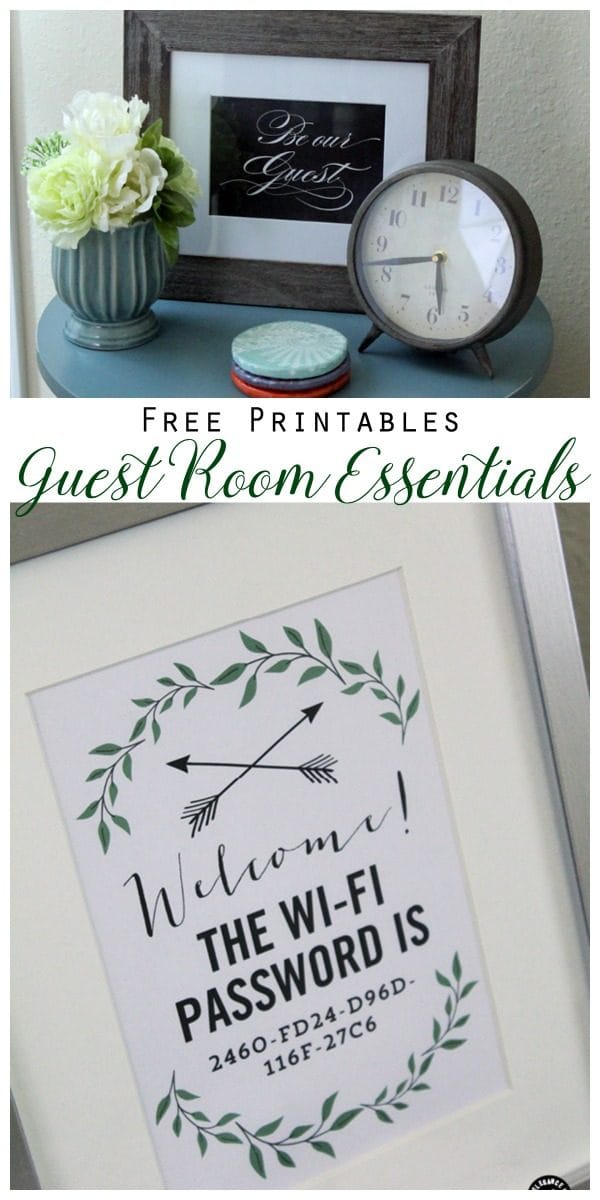 Before you know it, the holidays will be here which means many of you may have house guests. Creating an inviting and comfortable guest room helps guests feel welcome and cared for and I've got some great printables below to help you do that!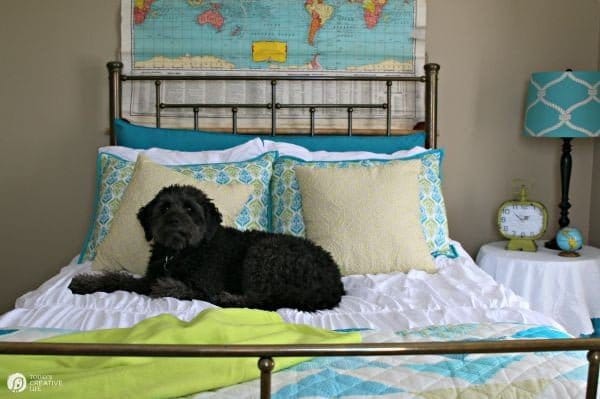 It makes you feel good too! Knowing you put together a beautiful and comfortable space with all the essentials your traveling guest may need, helps you to relax, making you a better host.
My printable contributor Michelle created helpful printables to make the job even easier with a special touch.
10 Guest Room Essentials and Tips + Free Printable
Think about what makes you comfortable when staying at someone's home or even in a hotel.
Download Information

TCL subscribers have free access to the Password Protected Printable Vault. If you need to subscribe, click here. A password will be sent to you. Check your spam.
1. Special Something: Welcome your guests with something special. Whether that's a handwritten note, a printable "Be Our Guest" framed note or their favorite magazine. (download info below)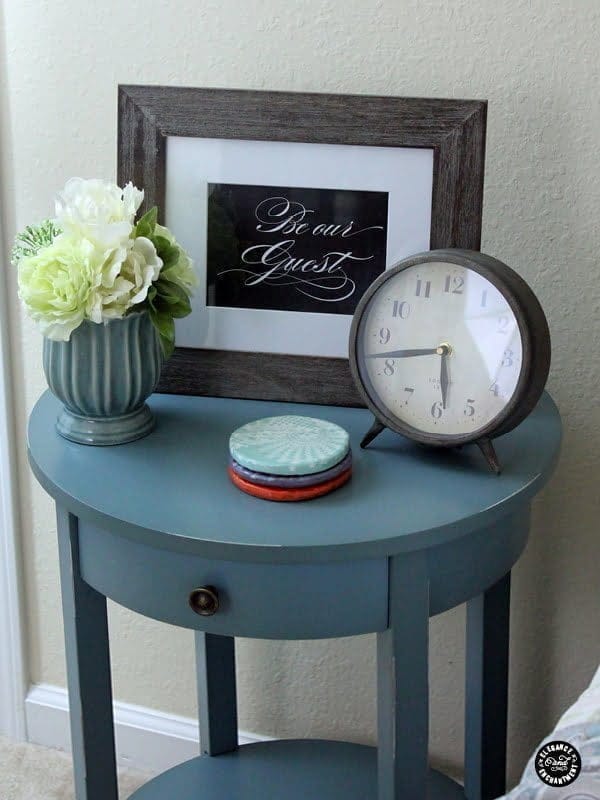 2. Bedding: Is it fresh, clean, and comfortable? Are the pillows comfortable? Are there enough pillows? Bed set combos can be found inexpensively. I have all my bedroom items listed in my Amazon store. Or mix and match what you have. Maybe you have several homemade quilts that can be matched with a simple bedspread. It doesn't always have to be matchy matchy to be perfect. Don't forget to include extra blankets if they may need them. If your sheets or blankets have been stored for a while, just place them in the dryer with one of those sachets full of lavender. I pick mine up at Trader Joes. You'll have fresh smelling linens in no time. Here's a tutorial on how to make your own Lavender Dryer Bags.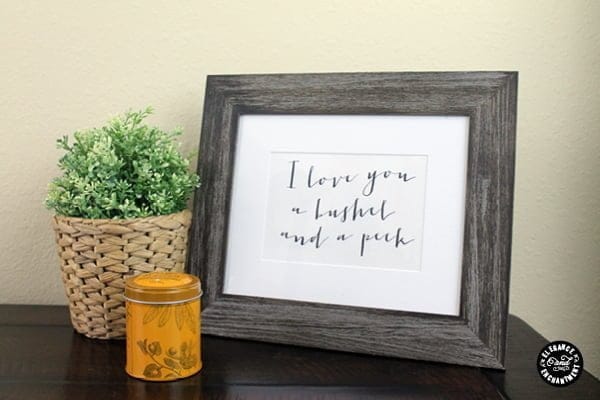 3. Closet space: Clear out space in the closet or a couple of drawers so your guest can unpack what they need to. Or give them something to place their suitcase on for easy access. Supply some of that Downy Wrinkle Release spray for easy wrinkle remover. I love the stuff and always travel with a small travel size.
4. WiFi Information & Charging Station: Using this stylish free printable to frame your Wifi password will make it easy for guests to connect. It's also really thoughtful! You know what else is thoughtful? Supplying either an extra power /usb adapter and possibly charging cords in case they forgot theirs. This one below allows you to just plug into an existing outlet. Love it! You may as well supply a notepad with a couple of pens too.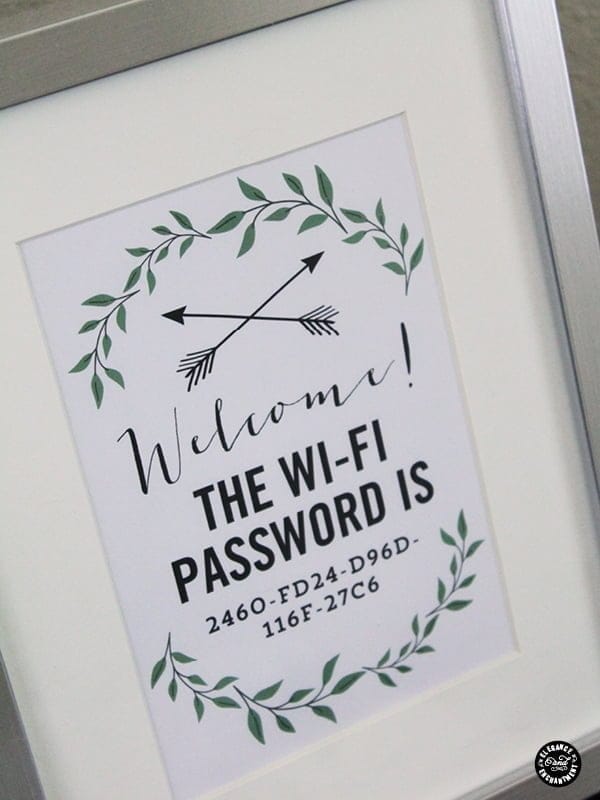 5. Bathroom Essentials: Supply fluffy fresh towels and wash clothes, maybe even a robe. A basket of toiletries is also a welcoming gift. Because who wants to ask to borrow a razor or a toothbrush? Save them the trouble and fill a cute basket up with anything and everything you can think of. While we're talking about the bathroom, I always place a plugin nightlight in the bathroom or in the hall. We don't want stumbling guests in the middle of the night. Don't forget to spruce up your guest bathroom. I did mine for just a little over $100. You can even make up some of my homemade Poo Spray to mask embarrassing odors.
shampoo (been using this brand forever!)
toothpaste
extra toothbrushes & floss
blow dryer
mouthwash
feminine hygiene products
lotion
shower gel (my favorite from Burts Bees)
disposable razors
hair ties
face cleanser – I always forget my facial cleanser!
chap stick (love the grapefruit flavor)
pain reliever, tums, sleep aid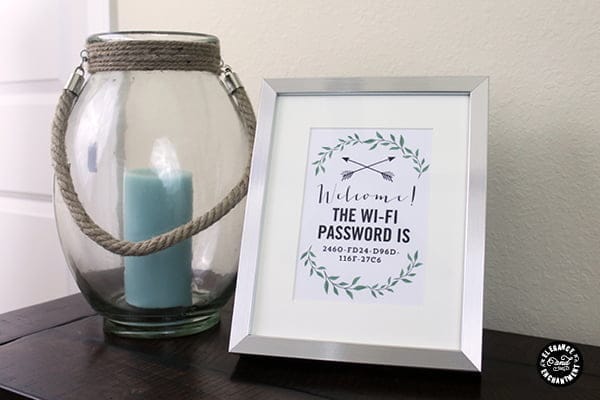 6. Reading Material: I have so many magazines around here, I usually just plop a variety on the side table. If it's family and you're a scrapbooker, this would be a great time to place a few scrapbooks for them to thumb through.
7. Snacks & Drinks: You don't have to have a large room to leave a pitcher of ice water or maybe a bottle of wine on a cute tray like my easy DIY Acrylic Tray. Or maybe a hot water decanter with a selection of tea bags. Whatever your guest may enjoy is perfect. Bottled water is great too. You can even decorate the bottles like I do with duck tape or a printable label. Leaving a basket of snacks is thoughtful, especially if they're on different time zones.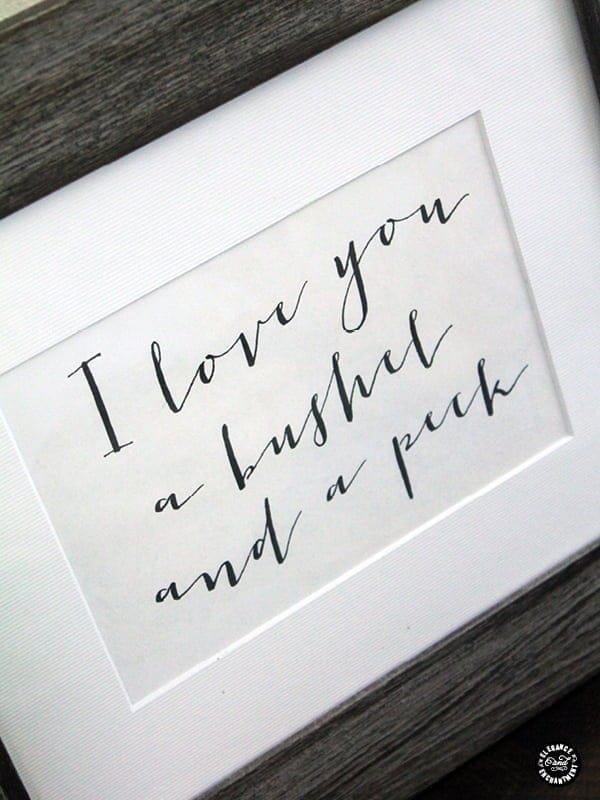 8. Fresh Flowers or a plant: Adding something fresh makes any room feel comfortable. Succulents are perfect, especially if your guests are possibly scent sensitive.
9. Clock: Many people may just use their smartphones, but not everyone. Having a quiet non-ticking clock that is easy to see in the dark and easy to figure out for setting the alarm. Some clocks can be so complicated….you don't want to frustrate your guests.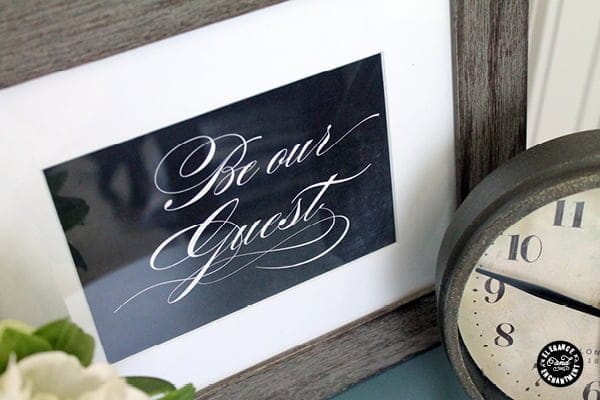 10: Bedside Lamps: You probably already have a lamp on the bedside table, but if you don't, I'd add one.
Guest Room Shopping List
Just a few thoughtful items can really make a difference when having guests stay.
These all in one bed in a bag make it easy for a quick makeover.
Having a set of towels just for their use is a wonderful gesture.
This will be much appreciated.
Just in case they aren't using their phone.
It's a nice touch, even if it is faux.
Make it easy for quick touch-ups.
A nice design, gardening, or DIY book is fun to look through.
Any type of water will do.
Guest Room Ideas
Creative and stylish ideas for putting together a thoughtful guest bedroom.