Create a custom look to your Thanksgiving dinner decor. Free Thanksgiving Table Printables for place cards, a menu, an "I am thankful" card and food cards make planning Thanksgiving so easy!
What would we do without all these amazing Thanksgiving Printables? I am in love with these FREE Thanksgiving Table Printables from Printable Coordinator Michelle from Elegance and Enchantment. She designed these beautiful printable tent cards for Today's Creative Blog and then has all the coordinating printables for the menu and the "I am Thankful" on her site. All for free! FREE!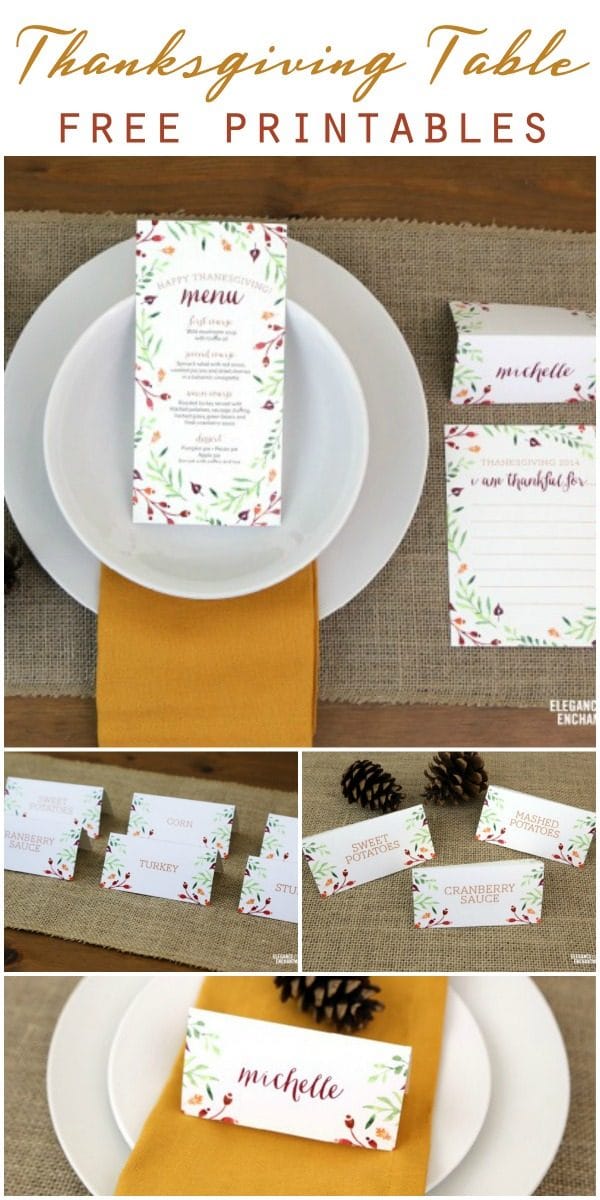 Free Thanksgiving Table Printables
SIGN UP FOR FREE PRINTABLES BELOW
ALREADY have your password? Head straight to the Free Printable Vault.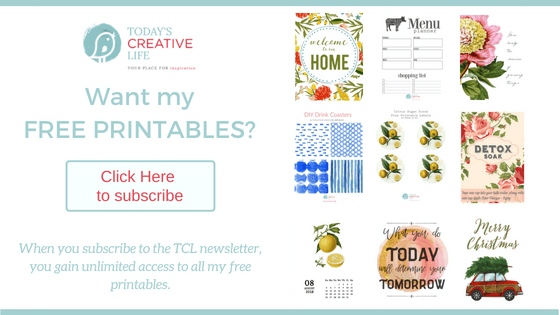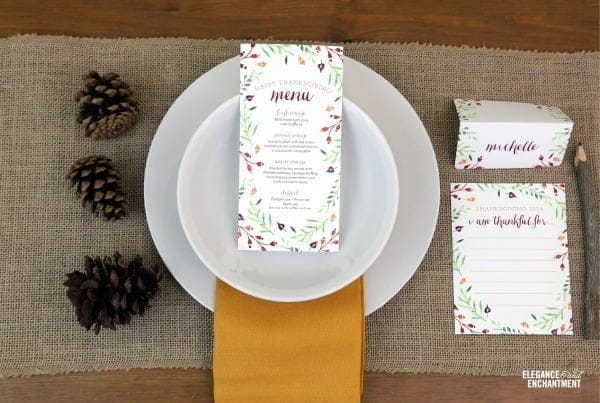 She included blank tent cards along with a few labeled food cards for a buffet table. Blanks can be used for any foods not included here, or as a name place card.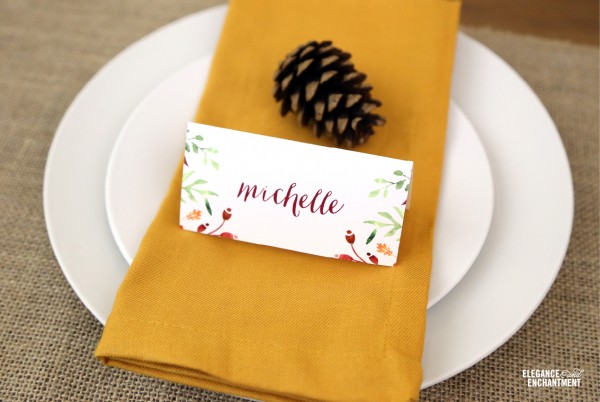 You'll look so organized! And all you did was print, cut and fold! LOVE that!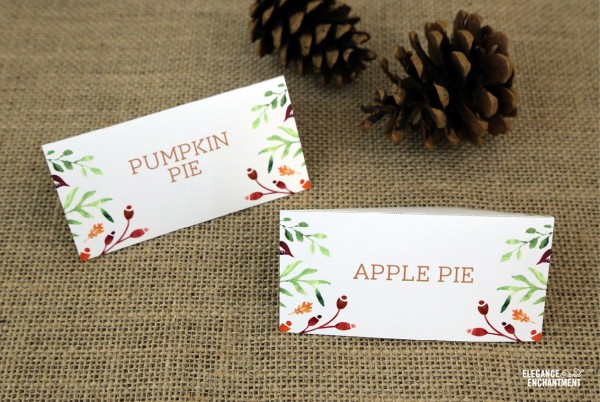 This is especially handy for pies with a top crust. Sometimes you can't tell what kind of pie.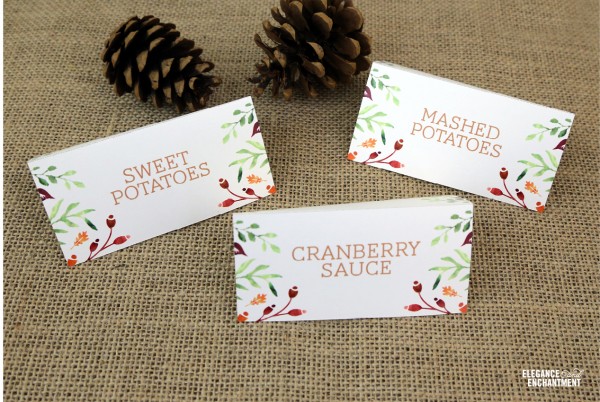 Having a well-coordinated table will be fun. Everything from the printable menu, the Thankful Cards, to the place cards and food cards will ALL go together making you look like you went to Martha Stewart University!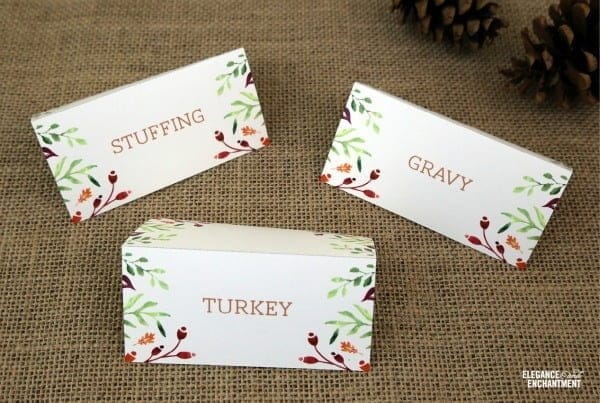 I would print on a cardstock instead of just regular printer paper. I pick mine up at my local craft or grocery store. Most grocery stores will have something that will work in the office supplies area.
You could also try printing on an off white or kraft brown color. The options are endless.
Your table is going to look stunning! Download Thanksgiving Table Printables.
Download Coordinating Printables from Elegance and Enchantment: Menu, Thankful Cards.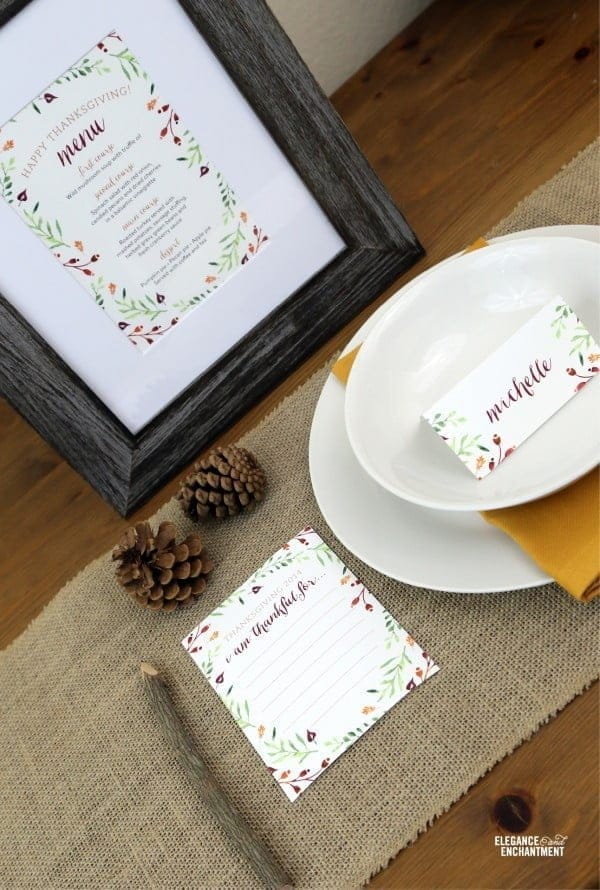 Another option is to print off the menu from Michelle's site and frame it. It's so pretty, it can be used as art!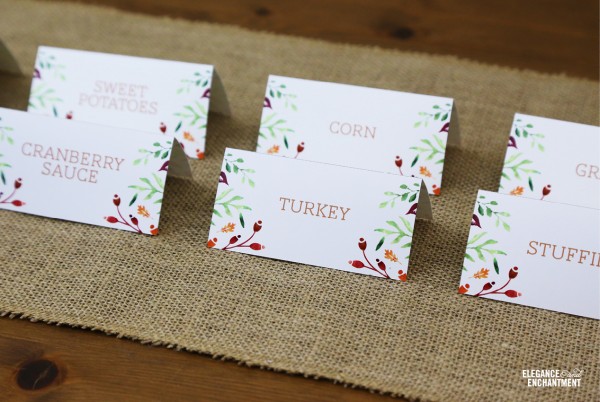 I'll have another Thanksgiving printable tomorrow. It's a completely different style full of color and energy!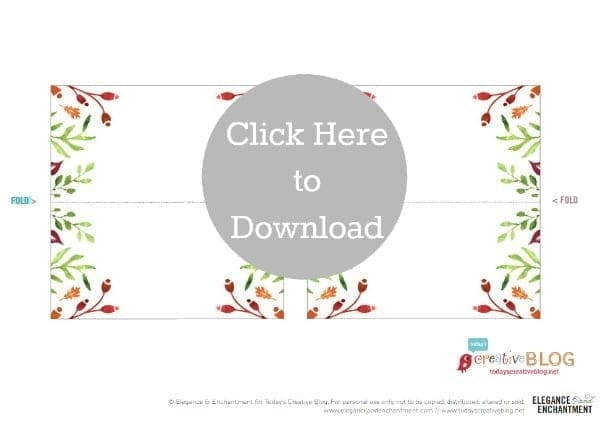 Thanksgiving Holiday DIY
Creative ideas for a creative Thanksgiving!