I am finally getting decorated for Fall. I don't do anything too complicated and you can always count on me to share Simple Fall Table Decor. My easy fall decorating is something you can easily duplicate at home if you get stuck or overwhelmed. These ideas will last you through Thanksgiving.
Simple Fall Table Decor Centerpiece
I have no formal training in home decor and I don't really follow any specific decorating rules, except arranging items in odd numbers, and always doing what inspires me.
I love to look at Pinterest (are you following my boards?), magazines or Instagram (you should definitely follow me there) for inspiration, but I always head my own direction staying away from the "I'll have what she's having" type of home decor.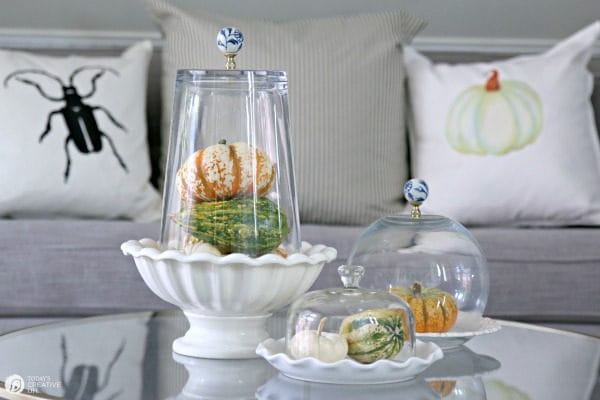 There is nothing I love more than to see a person's personality shine throughout their home. I'm also a firm believer that if YOU like it, then it's PERFECT! Because you're the one living there.
I was having a hard time getting started with my Fall home decor. It seems there is a push to decorate for the seasons or holidays earlier and earlier each year. But I did it… well, I got a good start and I'm always shocked how festive I can make it look with a few simple and easy touches, before even pulling out the fall decorating totes.
How to Add Simple Fall Table Decor
These glass cloche's that I made a few years ago have been used over and over year round. Yes, I MADE them and you can too! Here is my DIY Cloche Jar Tutorial so you can learn too.
Now let's learn my simple fall decorating idea!
Gather your Supplies:
Mini pumpkins and gourds – or any fall items.
Cloche Jars – one of mine is an old cheese board lid.
Plates and Bowls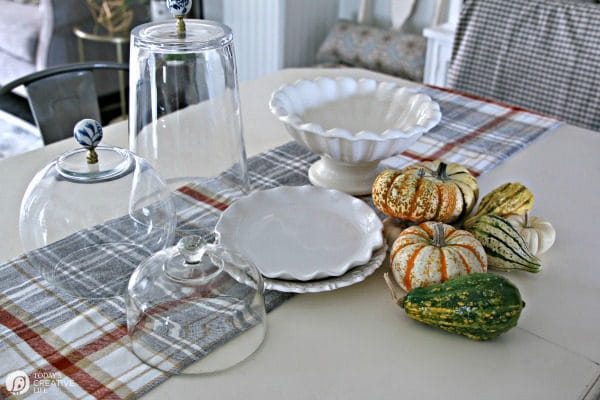 You want varying heights, as well as a variety of colors.
Fill each jar.
Arrange together on a dining room table, coffee table, or buffet.
This is one of the easiest most simple fall table decor ideas you'll ever do!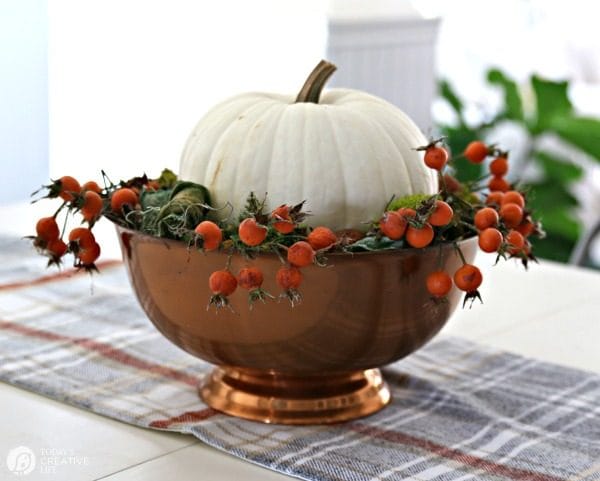 Decorating with items from nature is sometimes as close as your yard. I picked these rose hips to create another simple fall table centerpiece. I used a pumpkin, Spanish and reindeer moss and rose hips. That's it. It's so beautiful in that copper bowl that was once owned by my mother.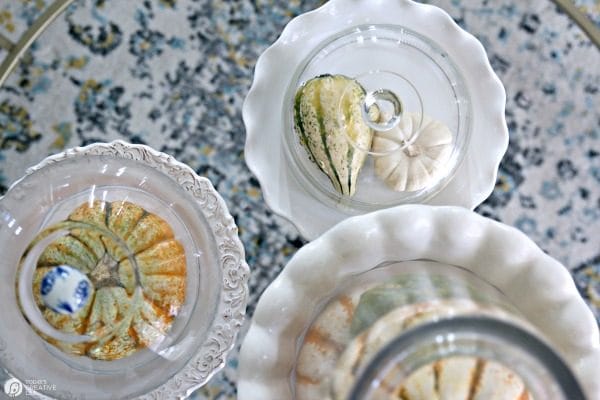 Beautiful doesn't have to be fancy or expensive.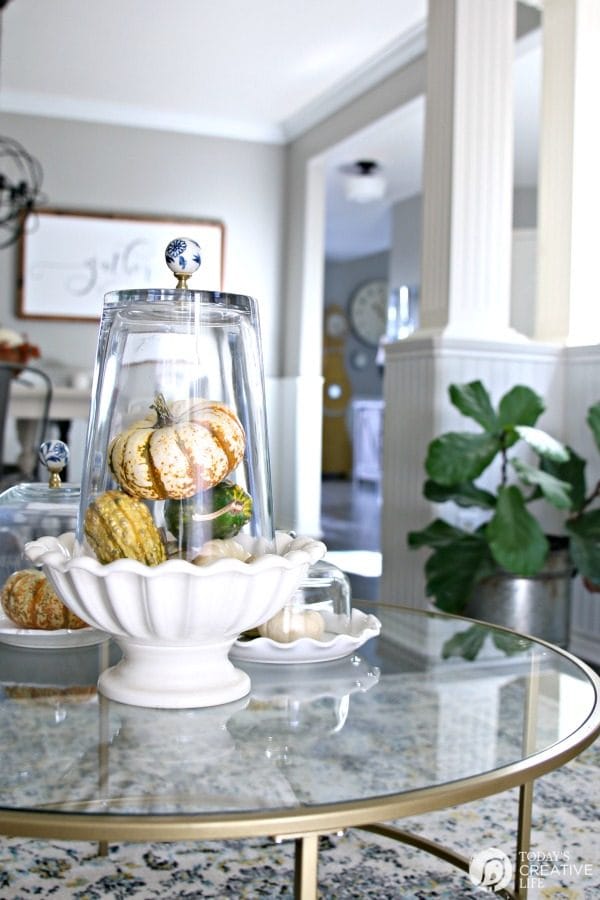 Sometime's Simple Fall Table Decor is as easy as placing a bunch of pumpkins in a bowl!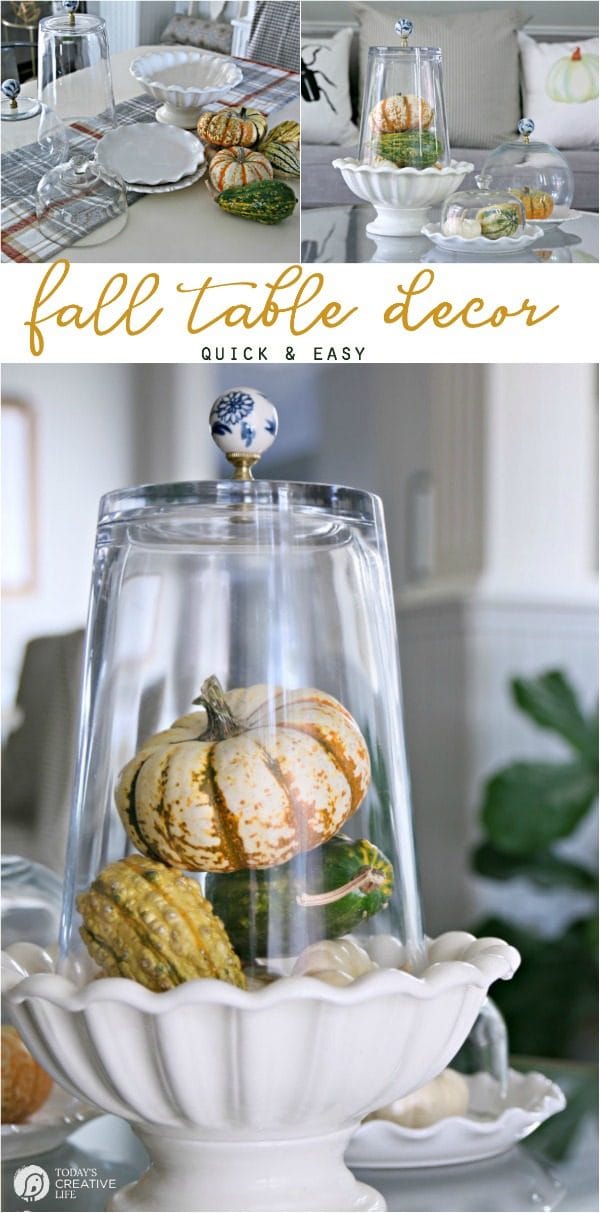 Follow along on Instagram | Pinterest | Facebook
---
DIY Table Centerpiece Ideas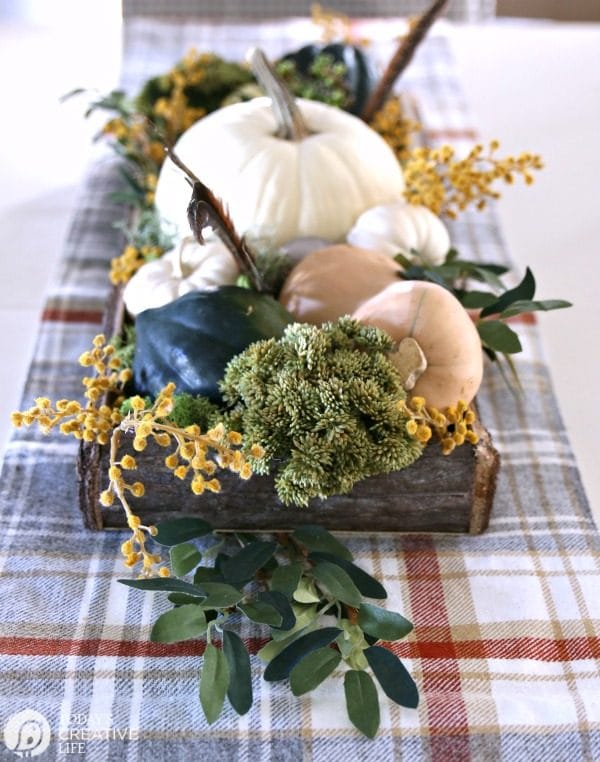 DIY Rustic Fall Centerpiece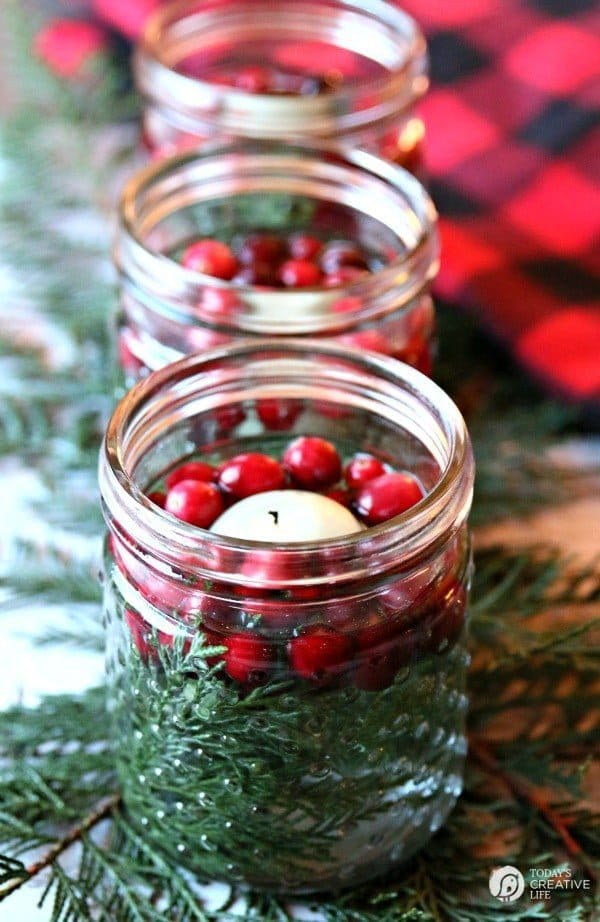 DIY Christmas Luminaries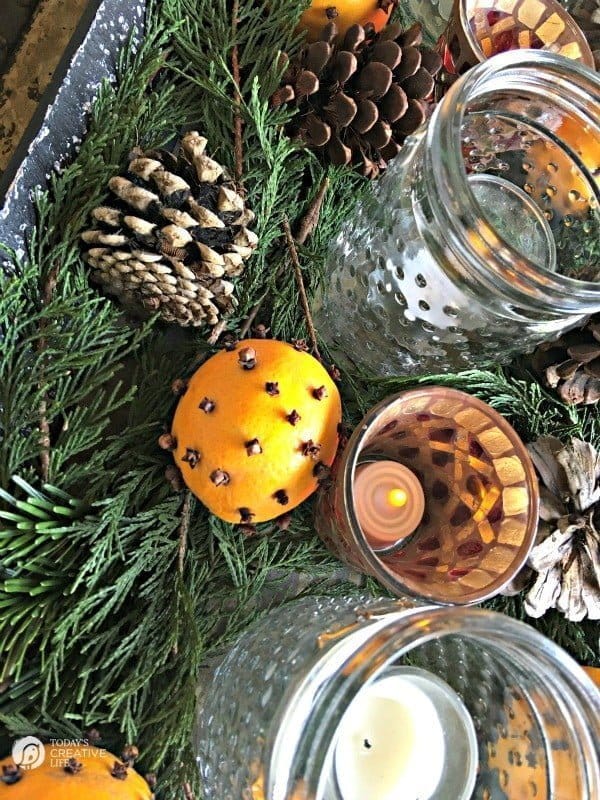 Orange Clove Christmas Centerpiece