These 5 Minute DIY Christmas Luminaries will save your bacon when you need a quick, easy…. yet fabulous holiday table centerpiece. Simple supplies and simple to put together. These always get rave reviews.
5 Minute DIY Christmas Luminaries


This year, I've been short on time which means my holiday decorating is even more simple than normal. I'm much later in getting things done around here, but I'm OK with that. Why let it create even more stress, right? That's where these 5 Minute DIY Christmas Luminaries will really come in handy.
---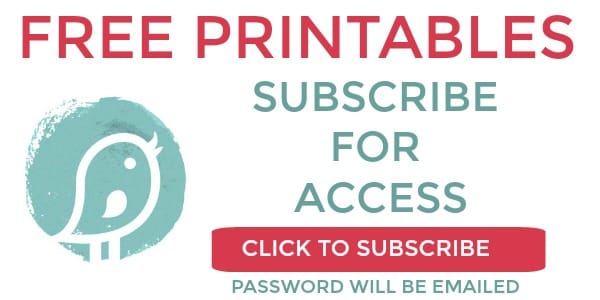 ---
I'm all about living a creative life in the most simple way I can. Like you, I don't always have a lot of time to create the perfect home I often fantasize about. My Pinterest boards are FULL of creative inspiration, and sadly that's about as far as I get sometimes! I seem to always have grand ideas for how I'm going to decorate for a holiday, and then reality hits and I find myself scrambling. This year with my mom passing away, many things are on the back burner.
So instead of getting stressed, I have learned how to put together simple, yet creative decorating ideas that keep me inspired, yet sane throughout the season. My motto is always "It doesn't have to be fancy to be perfect"!
How to Make Cranberry Cedar Christmas Luminaries
These luminaries will take you less than 5 minutes and can be used as a table centerpiece, to decorate your porch, your mantel or maybe all of them! I have decorated with cedar clippings and cranberries for the past 15 years. It never goes out of style.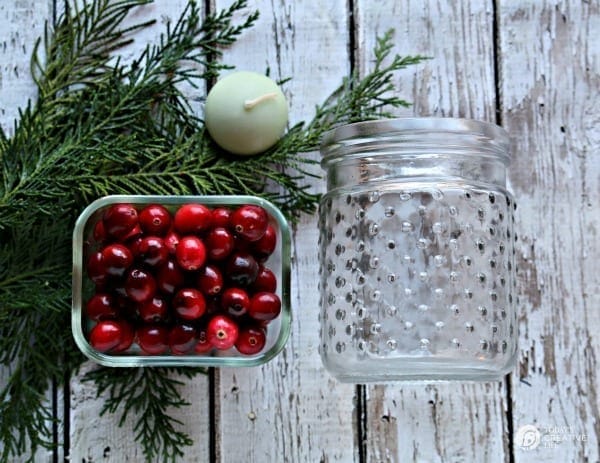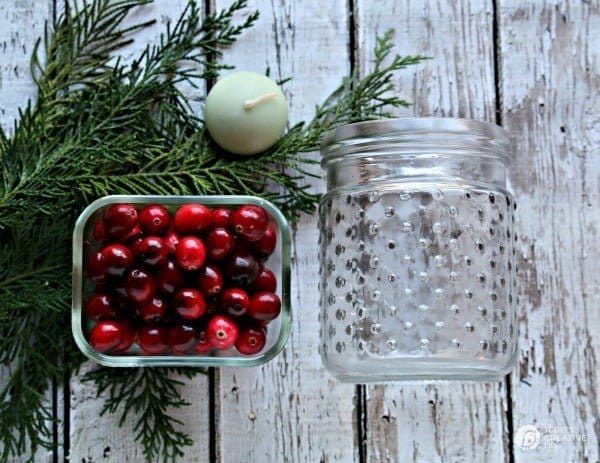 Supplies Needed:
Affiliate links for products listed are for your convenience only. This costs you nothing extra. If you happen to purchase anything as a result of clicking, TCL will receive a small percentage. Thank you for your support. This allows me to continue to offer you free content.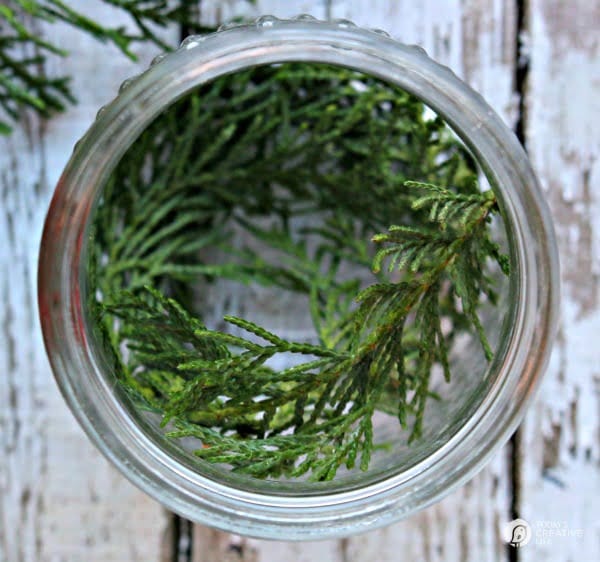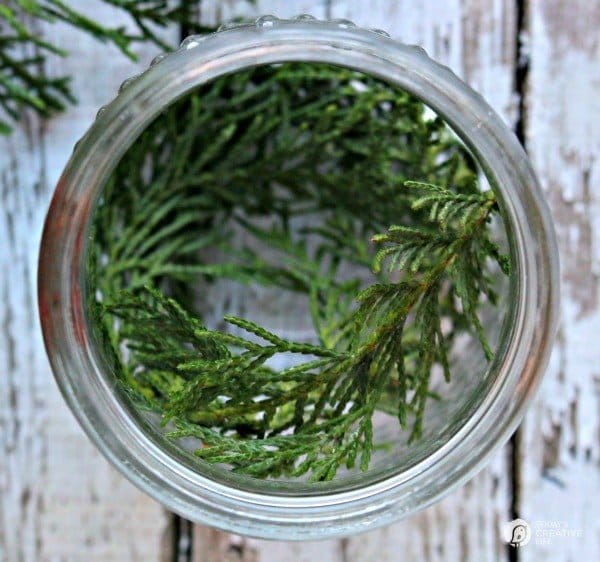 Place your greens inside your jar.
Place a few cranberries in with the cedar.
Fill with water. Make sure everything is fully submerged. You don't want them catching fire.
Place your candle right in the middle.
Simple beauty at it's best!
Repeat this process until you have a number of cranberry luminaries needed. Feel free to add a decorative ribbon, or bakers twine around the rim, but keep it away from the candle flame.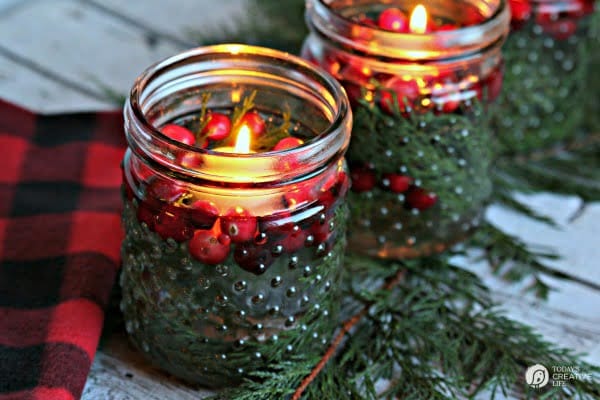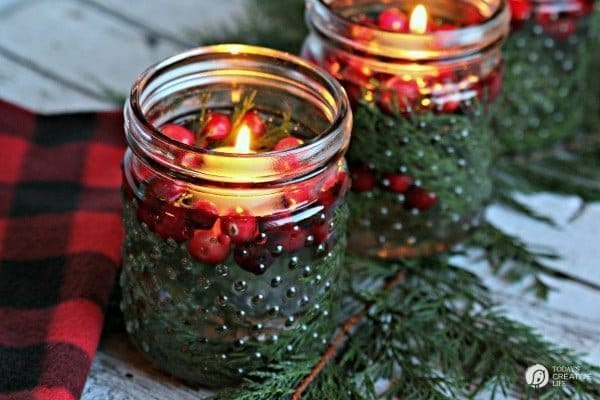 These easy to make luminaries look festive day or night, lit or unlit. The red cranberries with the green cedar have a classic modern farmhouse look that you can use year after year. I have!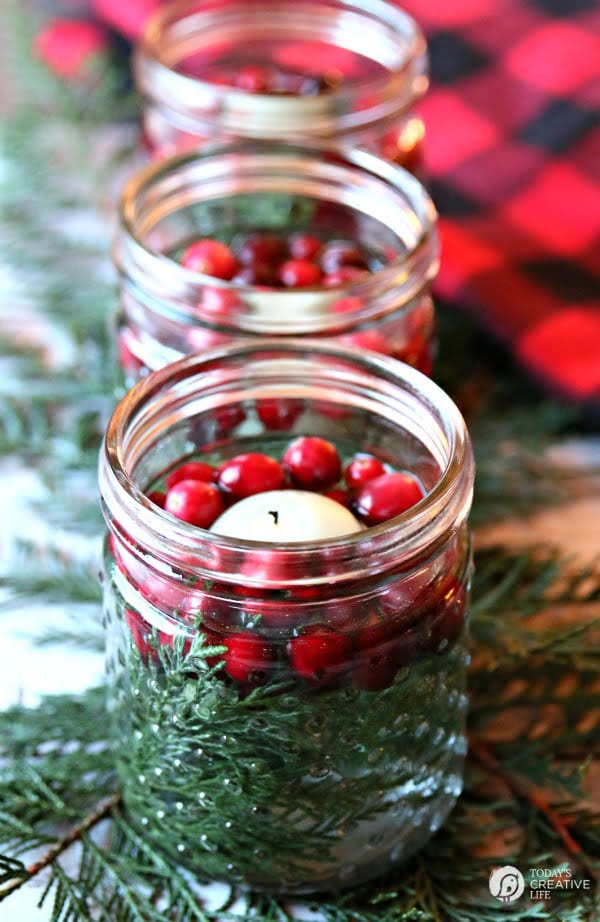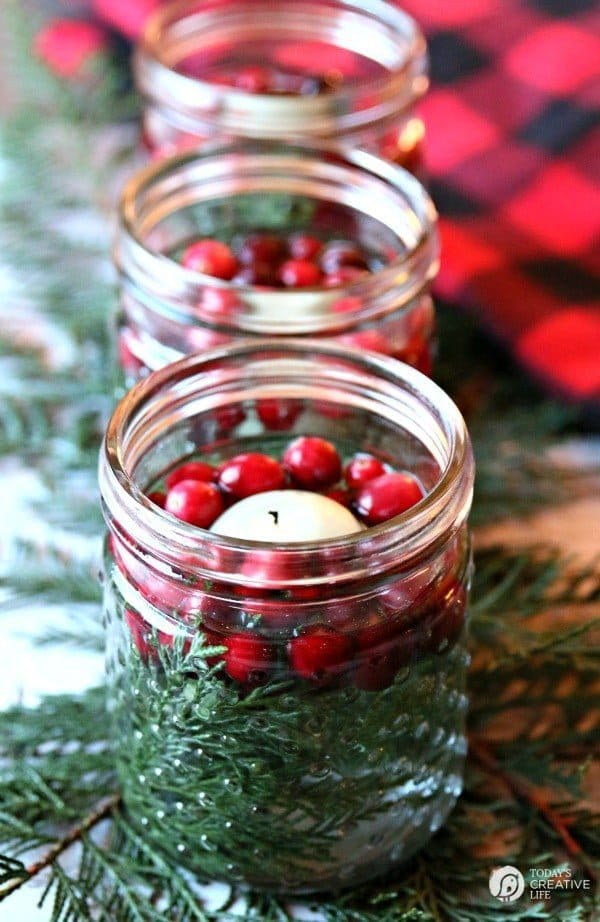 Position 3 to 5 jars together over a bed of greens, maybe even add a couple of pine cones and you've got yourself a stunning table centerpiece.
The best part? It didn't take you more than 15 minutes to be finished decorating! And you had fun doing it!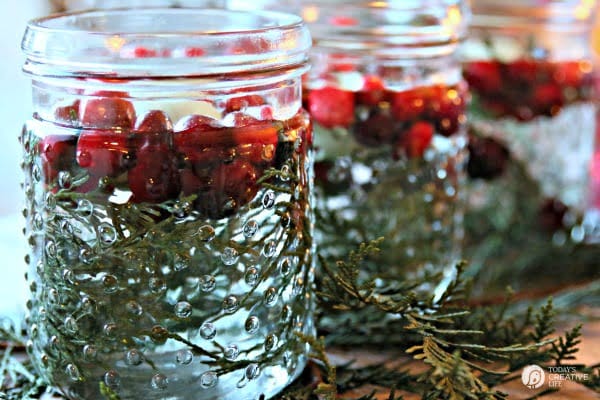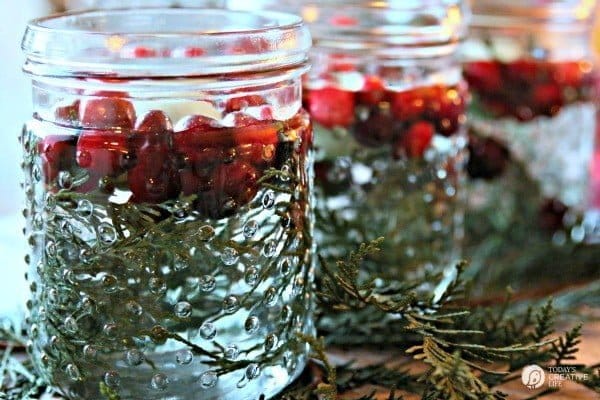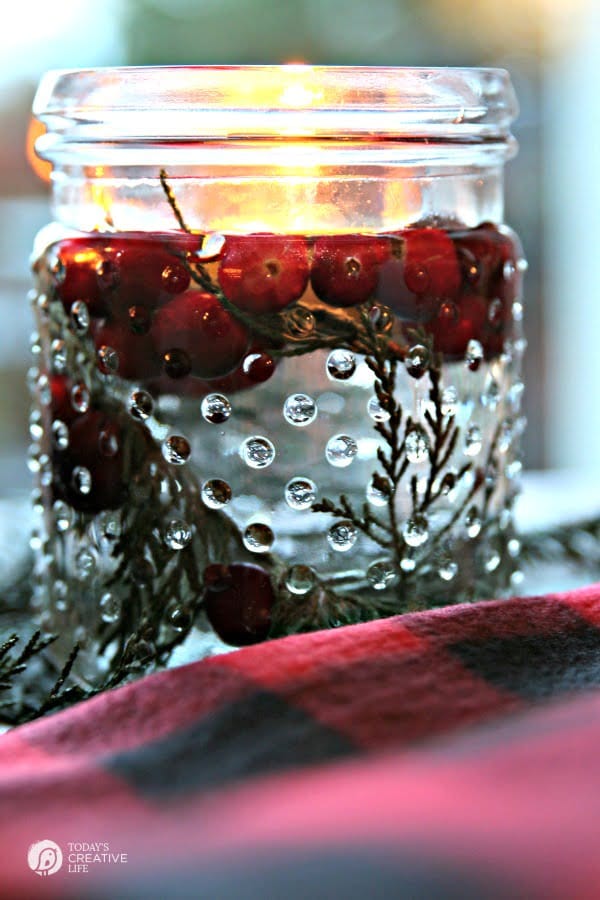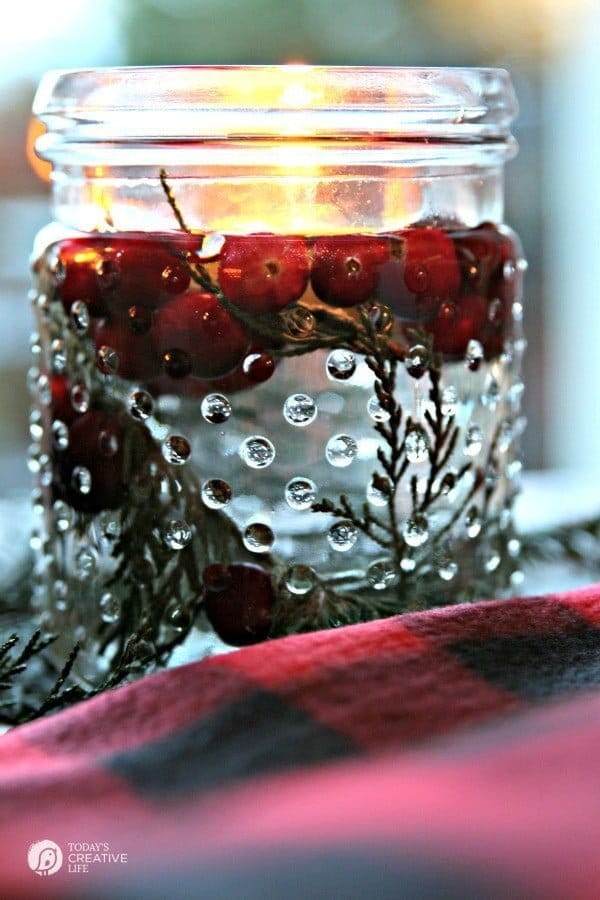 Follow along on Instagram | Pinterest | Facebook
---
More Holiday Ideas