The free printable is now expired and only available on SkyGoodies.
I have found a shop with the perfect stocking stuffers!
Oh, those talented and creative folks from SkyGoodies! Remember the printable fold-able camera frame they offered a few weeks ago? Well they're at it again with these Printable Geometric Holiday Ornaments. And they're free for all of you!!
They have so many amazing items in their etsy shop! When I saw their etsy shop a few months ago, I immediately contacted them and asked if they'd give my readers a free printable from time to time! They obviously said yes, so please visit their shop as a thank you!
<<< Click here to visit SkyGoodies >>>
Printable Geometric Holiday Ornaments


Oh so hipster of them! These printable ornaments would look fantastic for a modern minimalist looking tree or a traditional. Plus they make for a fun craft idea for kids and adults.
You could have your very own tree trimming party, making up your ornaments while you sip this hot chocolate recipe for a crowd.
Just fire up that printer and you'll be ready! What color would you choose? I'd have to do all of them! Give me ALL the colors!
Black & White Printable Christmas Ornaments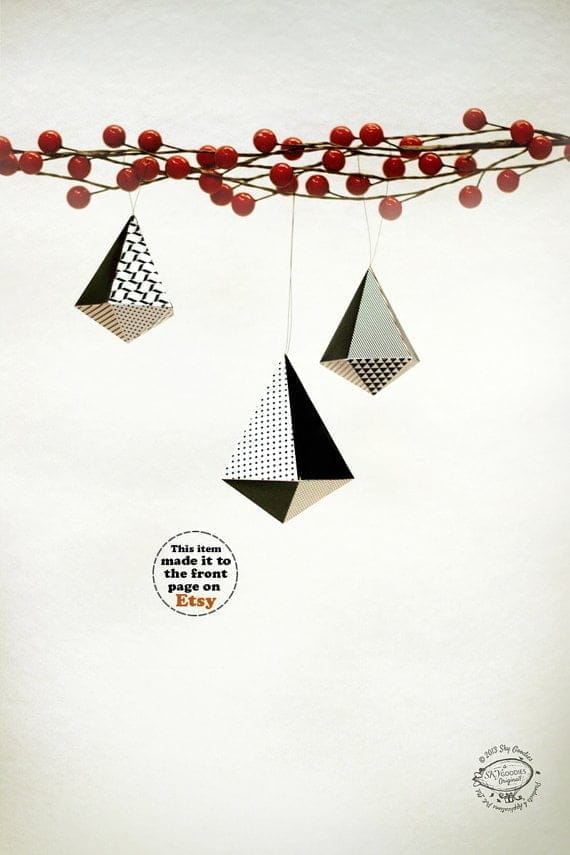 If you're going for an all black and white tree, we've got you covered. Just think how wonderful these would look on a white flocked tree!
Red & White Printable Christmas Ornaments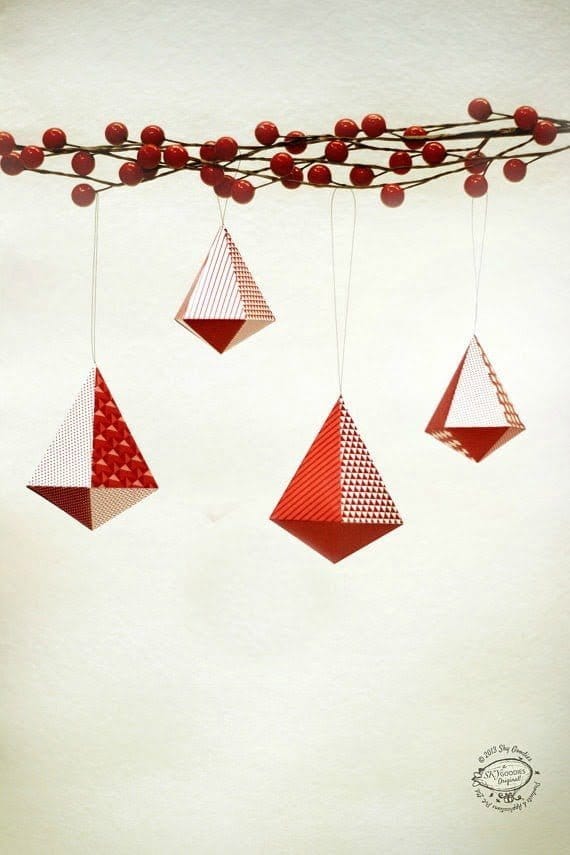 Green & White Printable Christmas Ornaments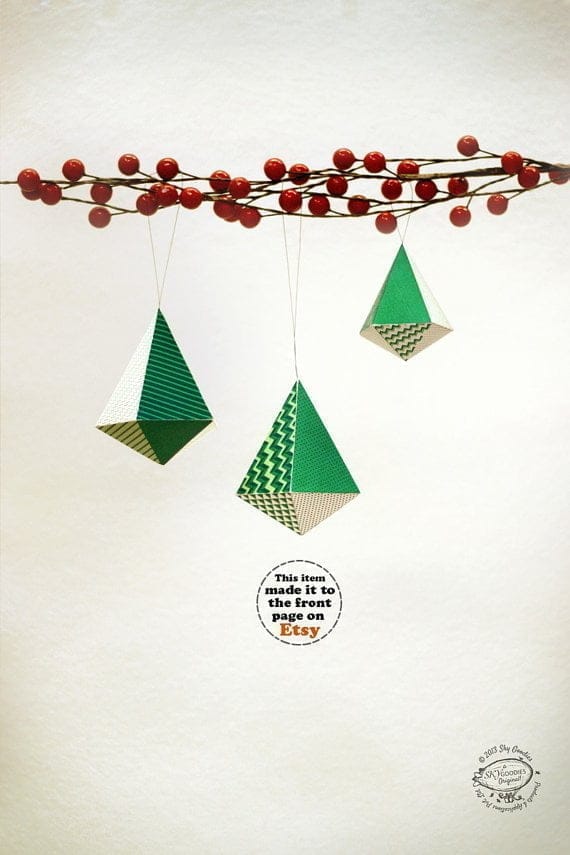 Supplies Needed:
(affiliate links for your convenience)
Ready to print and easy to assemble, with just scissors, glue and thread. The download includes templates for 10 ornaments, in 3 colors: Red, Green and Black & White. The finished size of the ornaments ranges from 7.5 cm to 10 cm in height (two size variants are there, 5 of each, but the ornaments can be printed in smaller sizes, too, as per your preference).
SIGN UP FOR FREE PRINTABLES BELOW
ALREADY have your password? Head straight to the Free Printable Vault.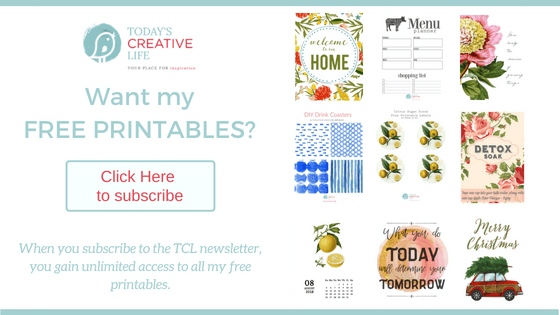 How to Make Geometric Ornaments
You will need 8 sheets letter size card stock, preferably 80lb or heavier. Paper stock will also work if card is not available.
In your printer options, set the print quality to 'High'.
Once printed, cut each template along the crop marks. Fold along the dotted lines. Apply glue on the hatched parts and put the models together.
IMPORTANT: Before sticking the last tab, insert a loop of string inside to hang the ornaments. Your Christmas decorations are ready!
---
More fun things from SkyGoodies