I love burning candles, but I want to make sure they are toxic-free and clean burning. Learning How to Make Natural Non-Toxic Candles with soy wax, no lead wicks and essential oils was much easier than I thought.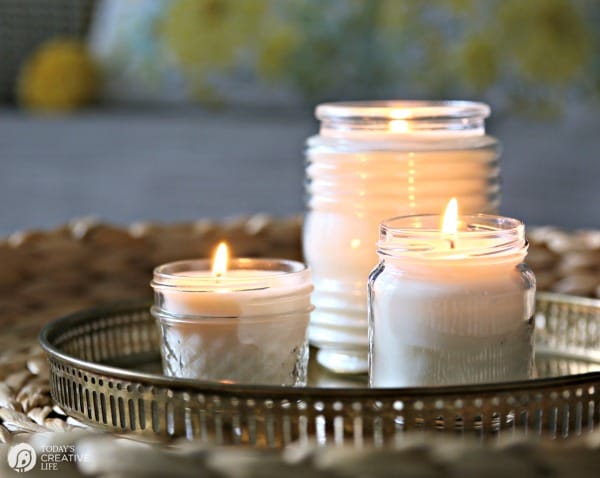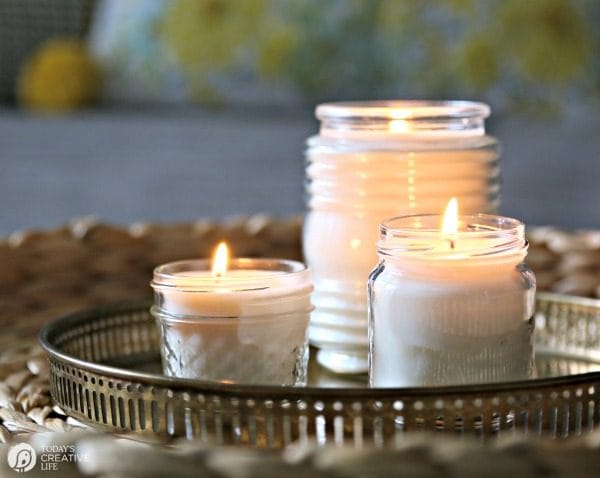 How to Make Natural Non-Toxic Candles
Making toxic-free candles is becoming my new hobby! I used to make candles all the time when I was younger, but I haven't made any since my crockpot candles a few years ago.
I'm excited to try a few new methods and scents, maybe even colors. I remember my aunt showing me how to pour the hot wax over ice for a modeled wax look that was so popular in the 70s. I need to try it again!
DIY Candle Making Supplies 
Jars, cans, cups, vases etc.. Look around your home for items that would make a good vessel for a candle. You can even use old candle jars from candles you've already used. Just pop the jar in the freezer to easily remove old wax. Or try citrus peel candles. 
Wick Centering Tool, or a pencil
Pouring Pot – Mine is a 4-pound pot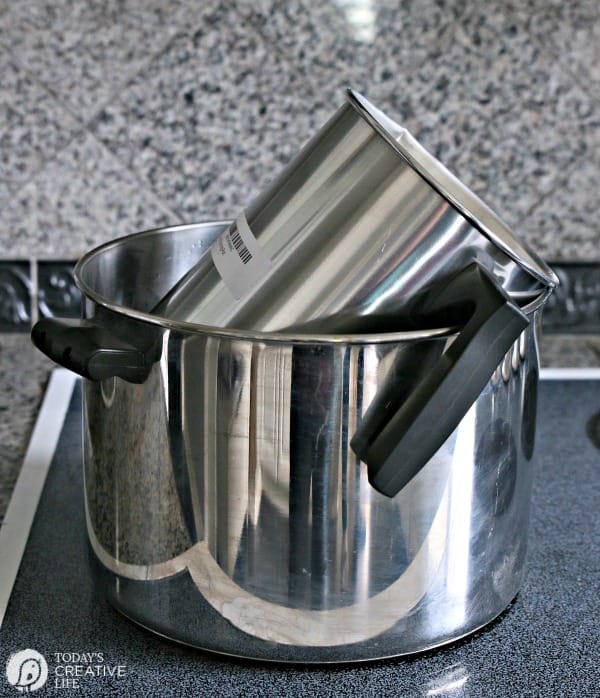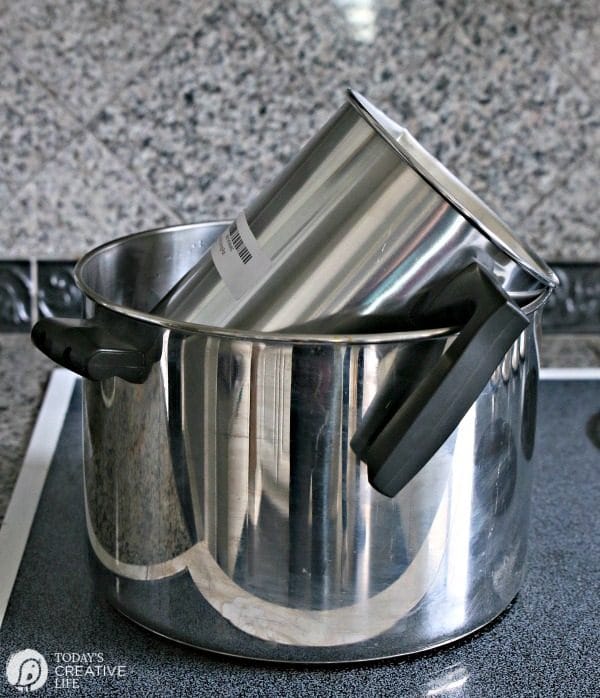 Fill a large soup pot halfway. Place the soy flakes inside the pouring pot and then inside the water pot. It will lean to the side, with the handle on the outside of the soup pot.
Over Med/High heat, melt the wax completely. Do not bring the water to a boil.
While the wax is melting (it will take 10 to 15 minutes) prepare your jars by sticking the wick sticker on the bottom and in the center and then press the bottom of the wick to the sticker.
Thread the wick through the wick centering tool. Or tie the wick around a pencil. 
After it's completely melted, remove the pot from the water and let it sit for a few minutes.
Pour slowly to the top. 
Let them cool. 
Let them cool completely before burning. About 12 hours. 
Are Candles Toxic?
Not all candles are toxic, but many are. Many candles are made using paraffin wax, a petroleum byproduct which can release carcinogenic toxins. Emissions from paraffin candles contain many of the same toxins produced by burning diesel fuel.
The wick of a candle can also be very toxic by containing lead. If you see a small silver center to any candle wick, it has lead. The good news is that lead core wicks were banned in 2003.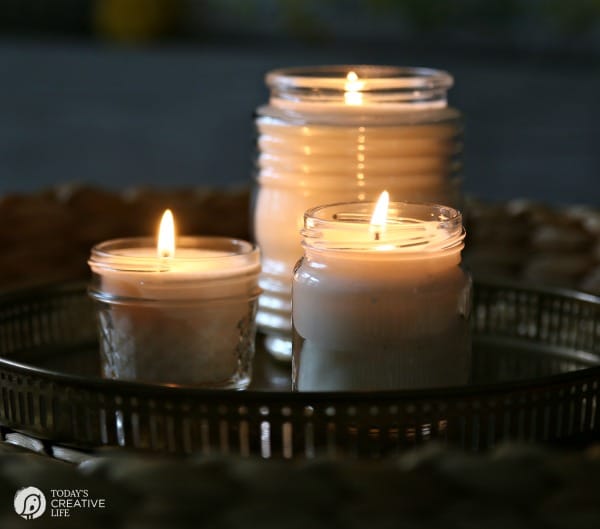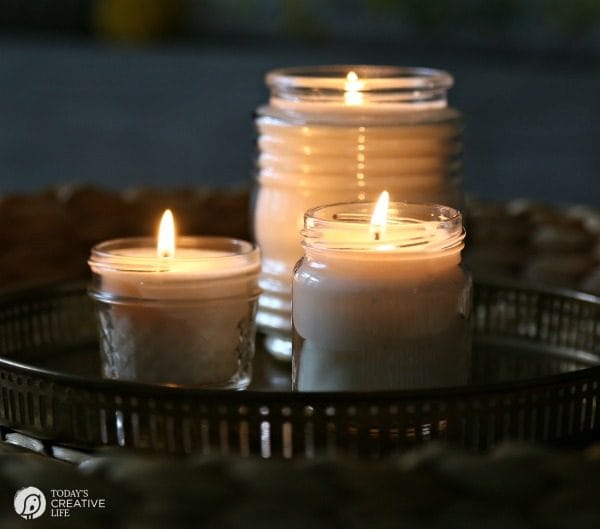 Everyone loves a nice smelling home from burning candles. Sadly, many candles have a synthetic fragrance. 95% of the chemicals in synthetic fragrances are derived from petroleum, which includes benzene derivatives, aldehydes, toluene and many other known toxic chemicals linked to cancer.
Here's a report from the EPA about indoor pollution related to candles and incense.
Look for candles made with soy wax or beeswax, along with cotton wick and natural fragrance.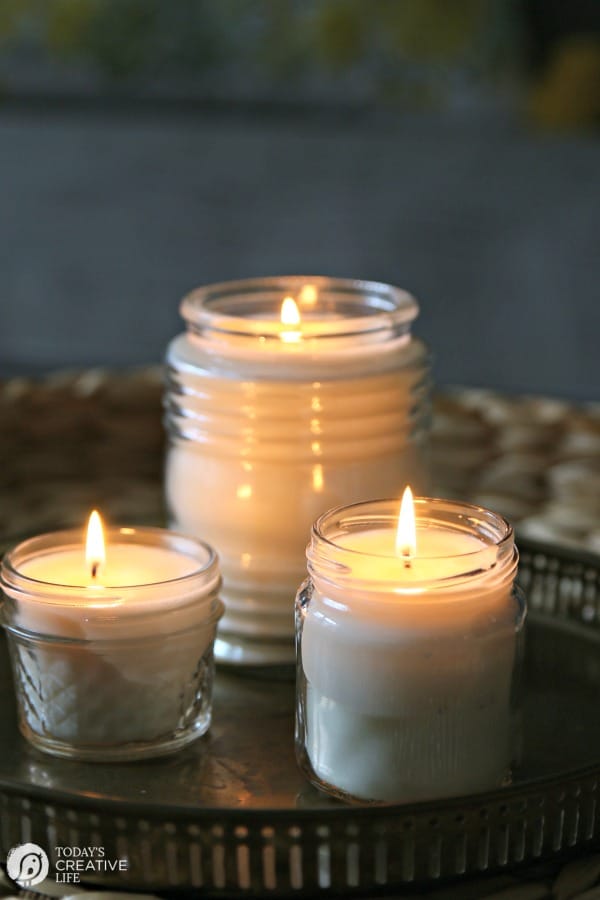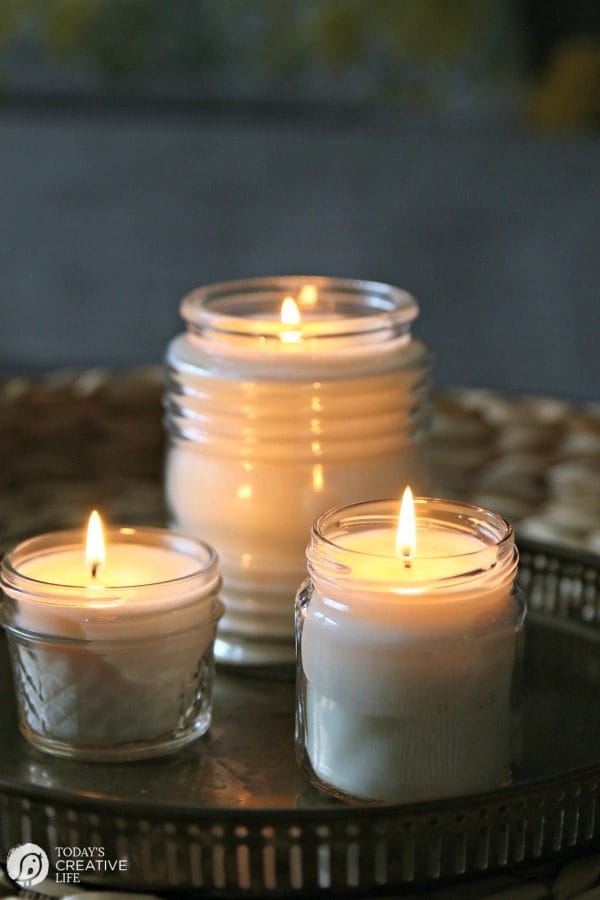 If you can't make your own, try these below.
When learning how to make natural non-toxic candles, you'll be able to make all the toxin-free scented DIY candles you desire!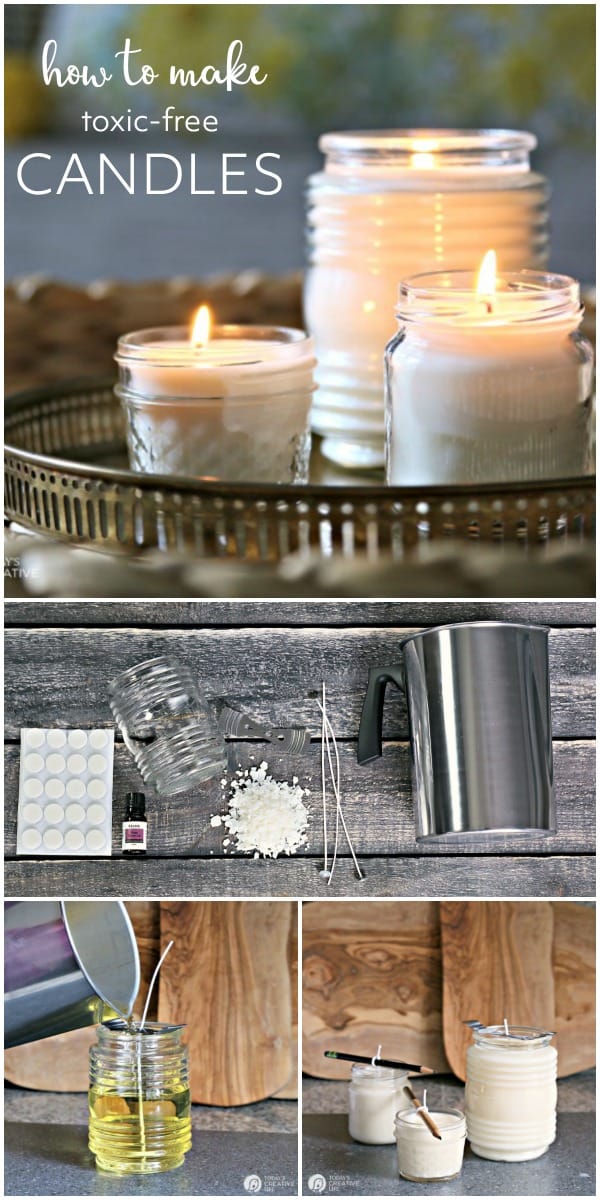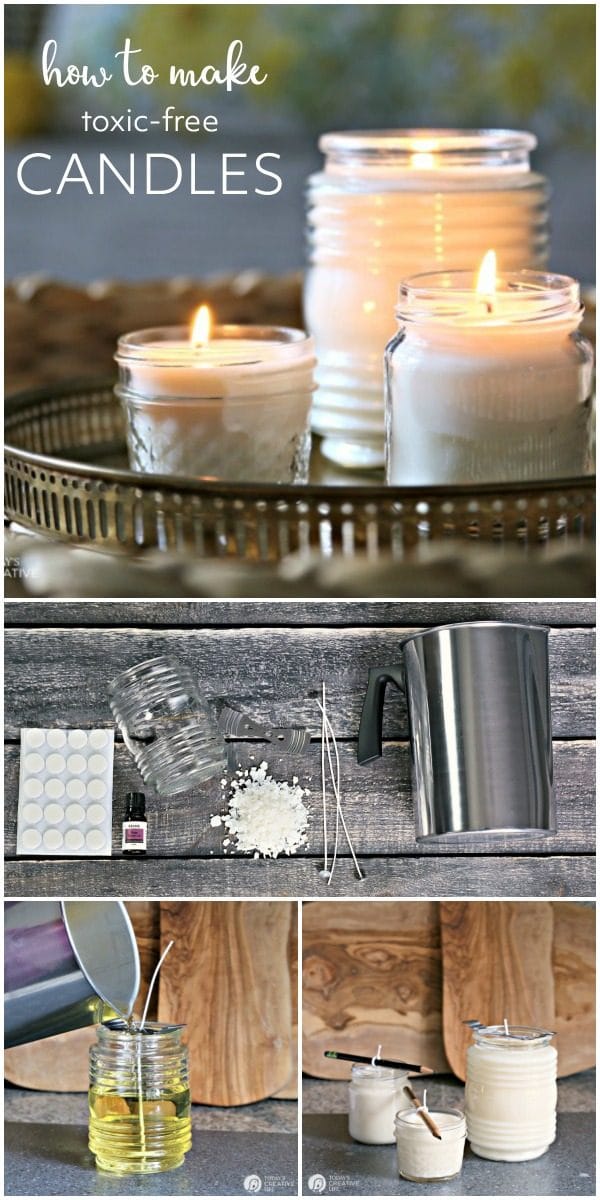 Follow along on Instagram | Pinterest | Facebook
---
Creative DIY Ideas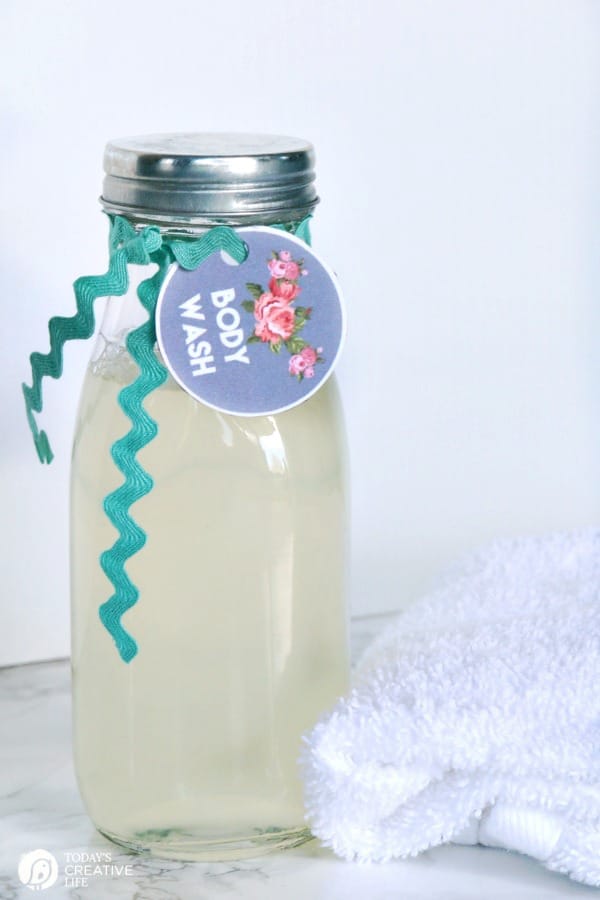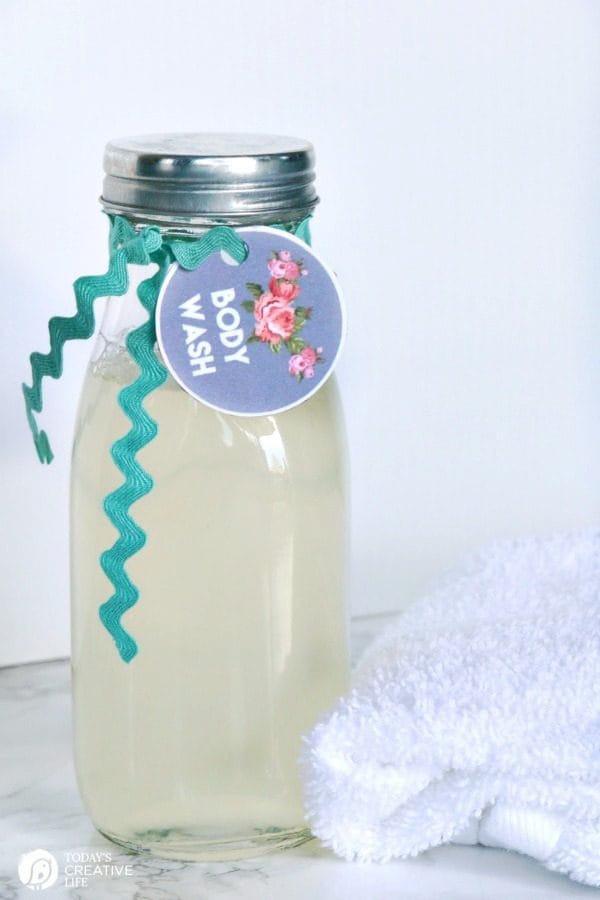 DIY Non-Toxic Body Wash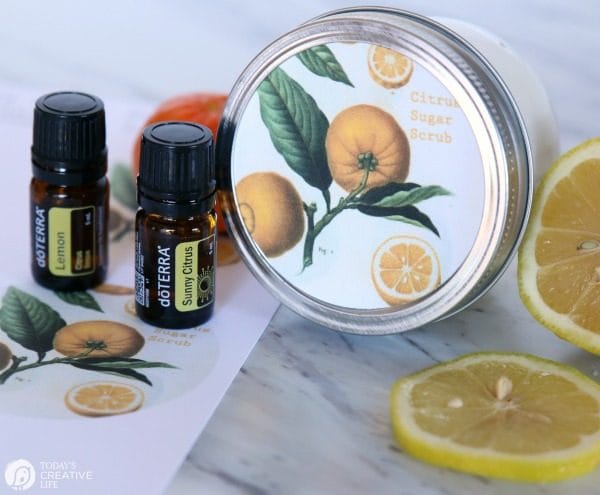 Homemade Sugar Body Scrub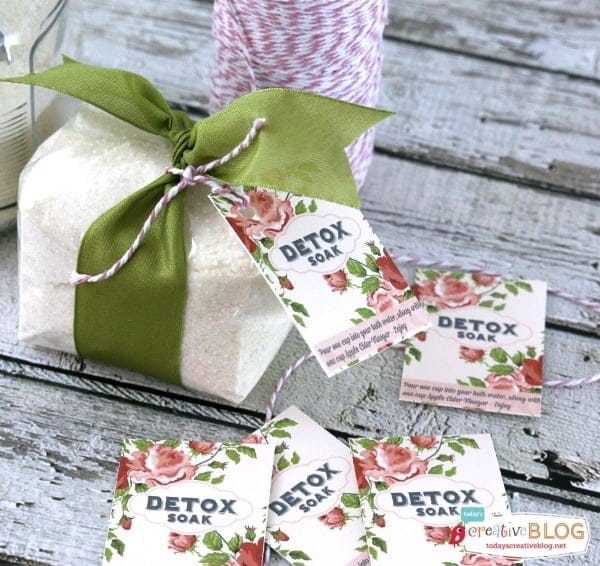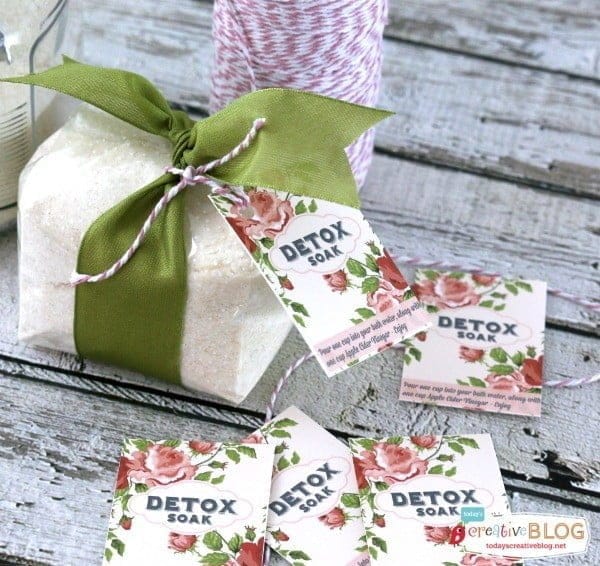 DIY Detox Bath Soak