Anyone else have summer skin? Summertime is hard on my skin and that's why I've whipped up this decadent 3 ingredient DIY Sea Salt Body Scrub with Coconut oil and Cocoa Butter. I can't live without this and my DIY Sugar Body Scrubs!
DIY Sea Salt Body Scrub Recipe
I am sad to see Summer winding down, and as much as I love Fall, it's always a hard transition for me. We love summer around here. Summer means time spent in Utah laying around the pool, vacations exploring new cities or hiking trails and time spent in Central Oregon on the Lake where my in-laws have property. Lots of sun, lots of heat and lots of exposure. (yes, I wear sunscreen)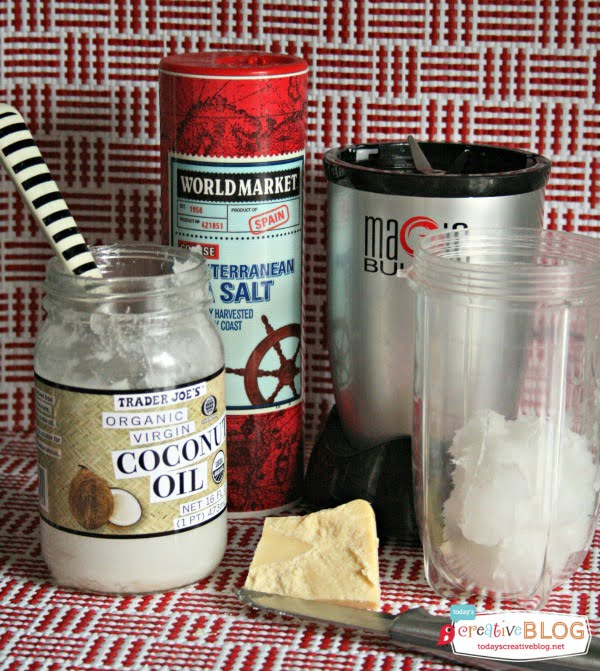 My skin takes a beating with the elements of the hot sun and air during our travels, so this Sea Salt Body Scrub is a must. It's SO easy to make, using only 3 ingredients and leaves me with the ultimate summer scent…… Cocoa Butter.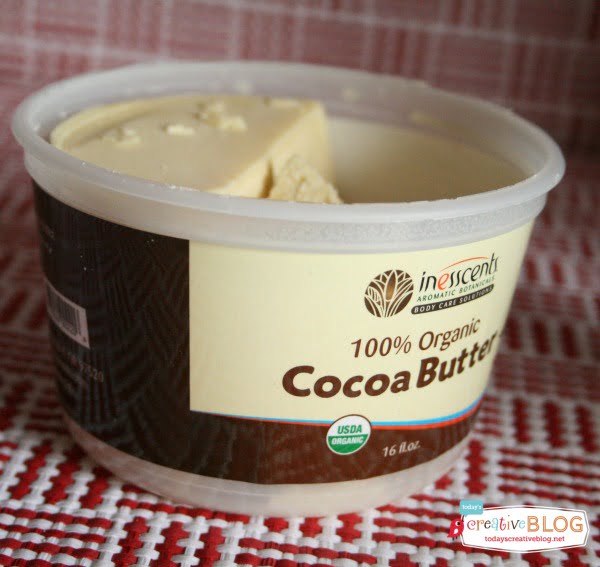 Just one whiff takes me back to a warm and relaxed place and always reminds me of summer fun.
How to Make a Sea Salt Body Scrub
I never do exact measurements. I just dump it all in my Magic Bullet and hope for the best.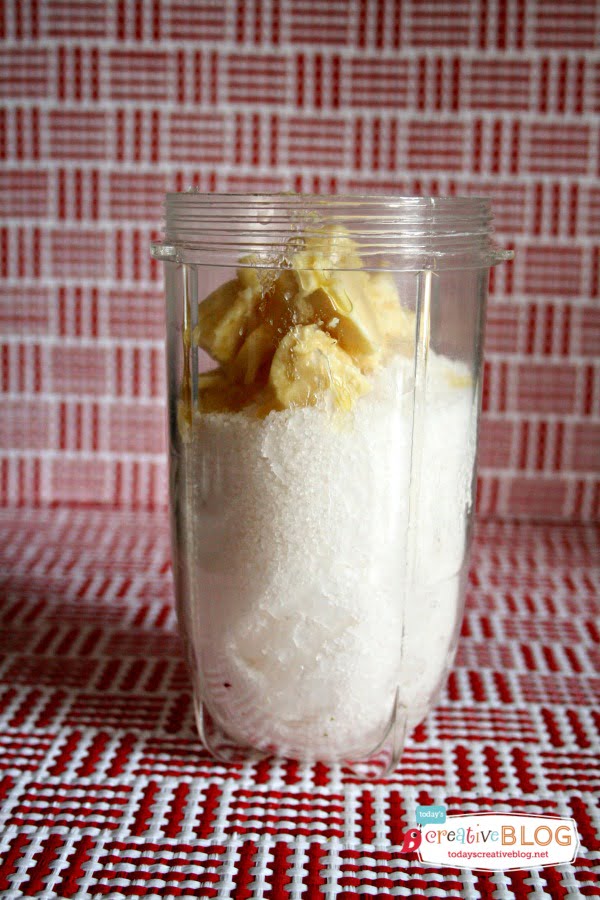 Supplies Needed:
Affiliate links for products listed are for your convenience only. This costs you nothing extra. If you happen to purchase anything as a result of clicking, TCL will receive a small percentage. Thank you for your support. This allows me to continue to offer you free content.
Place the coconut oil into your magic bullet.
Fill almost to the top with sea salt.
Melt cocoa butter in a microwave-safe dish just enough to soften it.
Place it in the magic bullet too. It works best if you then place the whole magic bullet cup into the microwave for about 20 seconds, then whip using the bullet. It will seem kind of soupy, but don't worry. It's going to firm up as it cools. Set aside.
When the top starts to firm up, use a fork to stir.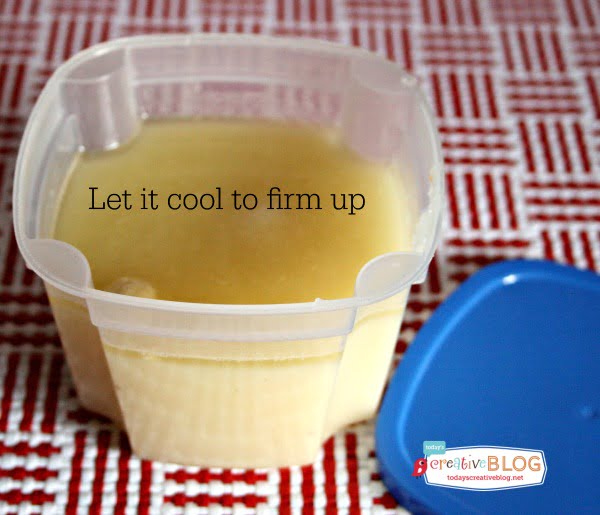 I placed mine in a plastic container because I transport it with me on vacation or to the pool where I teach. Glass may break and that would just be a mess. The plastic I had on hand isn't pretty, but it's getting the job done.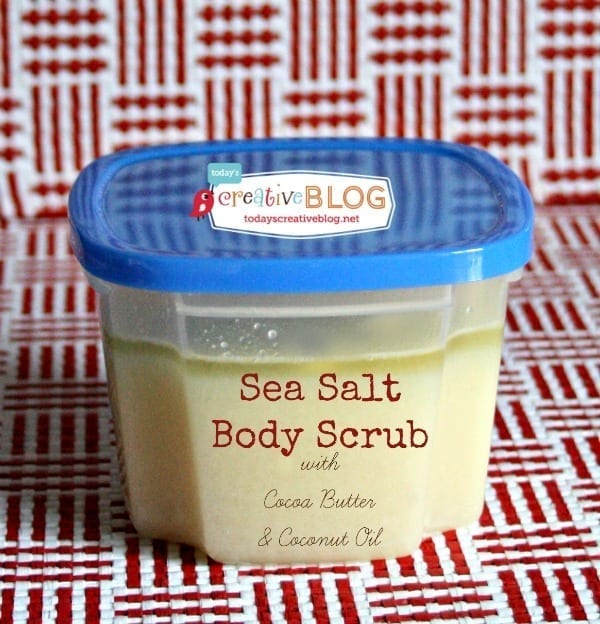 While in the shower, grab a small handful of your DIY Sea Salt Body Scrub rub on your skin. You'll be exfoliating and moisturizing your skin at the same time! Keep in mind that this will make your shower floor very slick. I squirt a bit of shampoo onto the floor and swirl around to catch any oils.
Update: I've noticed my last batch gets harder in between showers. I use this at the club after swimming and will just run the plastic container under the hot water to soften. I open it, then just push it with my thumb and then it's soft enough to mix around.
---
More Homemade Spa Recipes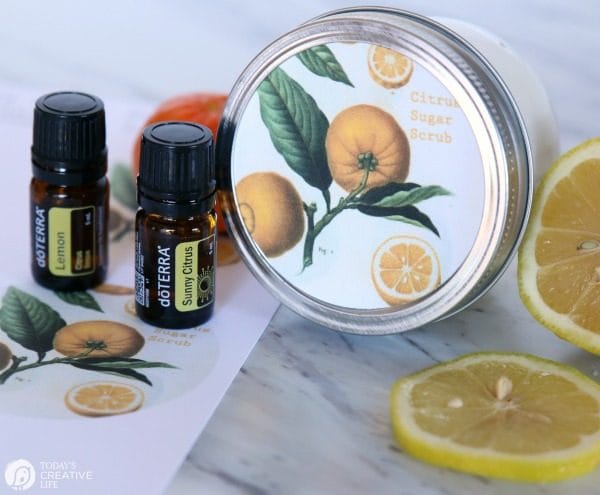 Citrus Sugar Body Scrub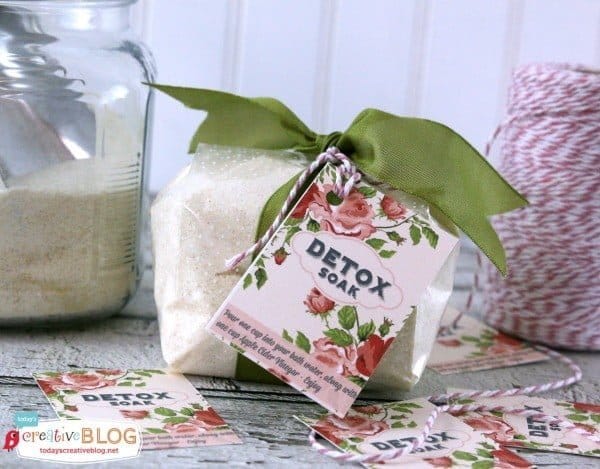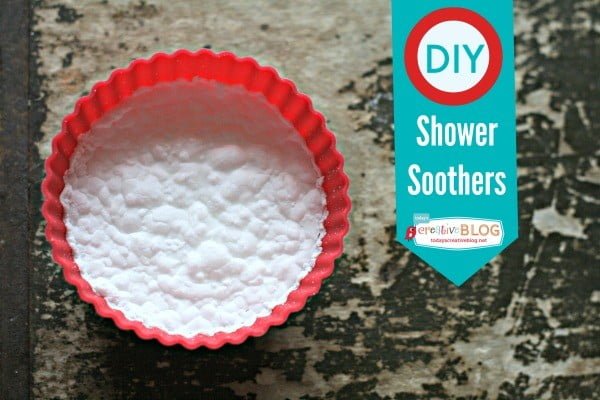 Homemade Vicks Shower Soothers