Anyone else have summer skin?
DIY Sea Salt Body Scrub
Summer time is hard on my skin and that's why I've whipped up this decadent 3 ingredient DIY Sea Salt Body Scrub with Coconut oil and Cocoa Butter. I can't live without it!
I am sad to see Summer winding down, and as much as I love Fall, it's always a hard transition for me. We love summer around here. Summer means time spent in Utah laying around the pool, vacations exploring new cities or hiking trails and time spent in Central Oregon on the Lake where my in laws have property. Lots of sun, lots of heat and lots of exposure. (yes, I wear sunscreen)

I've been asked to partner with Arm & Hammer Laundry detergent because they have launched a new collection with scents inspired by nature in partnership with the National Park Foundation. They know we vacation at National Parks often and want to know what my favorite scent-inspired family vacation memory is. They actually want to know yours too! And you could win a family vacation! The winner will receive a family vacation to Yosemite National Park with an expert-curated travel itinerary! Enter here.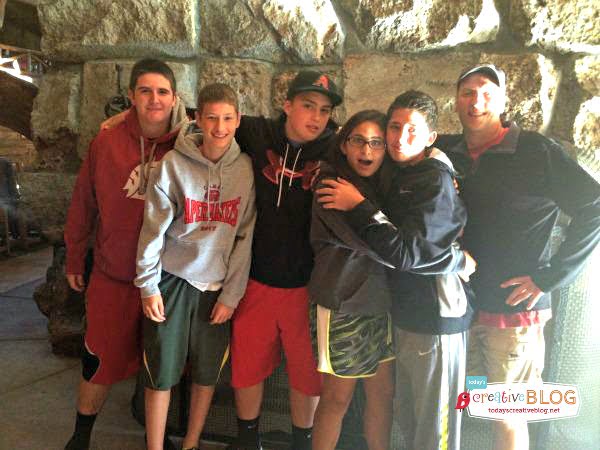 I suppose the scent from Yellowstone with 5 teens is not what they're looking for. But really, my summer memory scent is usually a mixture of coconut oil and cocoa butter.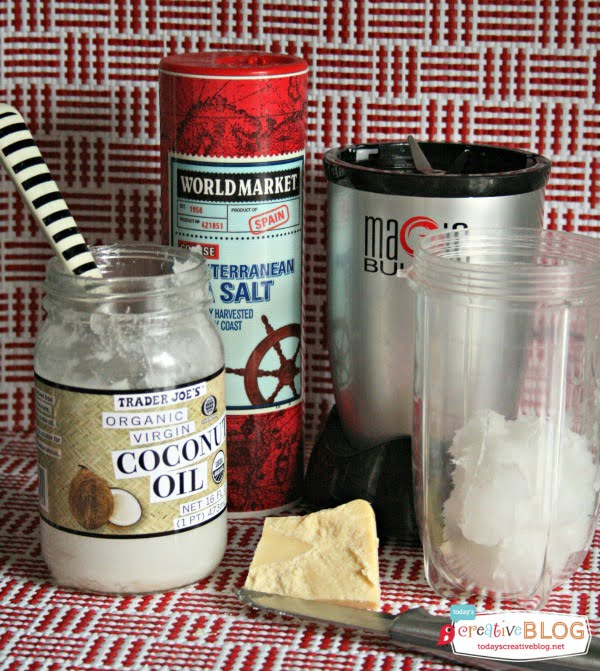 My skin takes a beating with the elements of the hot sun and air during our travels, so this Sea Salt Body Scrub is a must. It's SO easy to make, using only 3 ingredients and leaves me with the ultimate summer scent…… Cocoa Butter.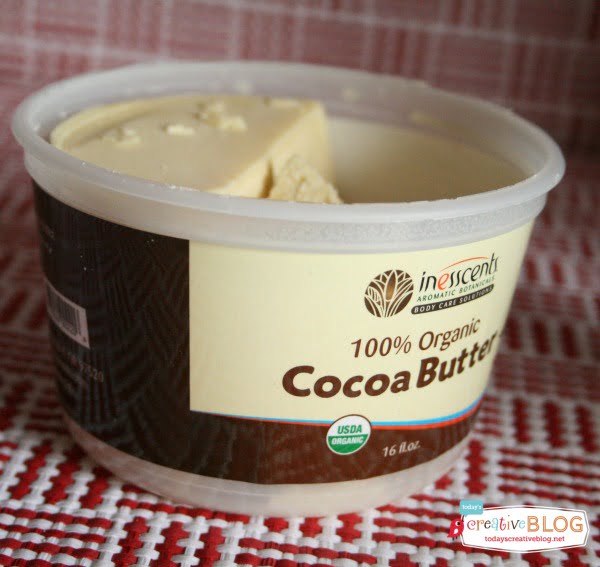 Just one whiff takes me back to a warm and relaxed place and always reminds me of summer fun. Arm & Hammer knows that scents can be a powerful memory trigger.
DIY Sea Salt Body Scrub Recipe
I never do exact measurements. I just dump it all in my Magic Bullet and hope for the best.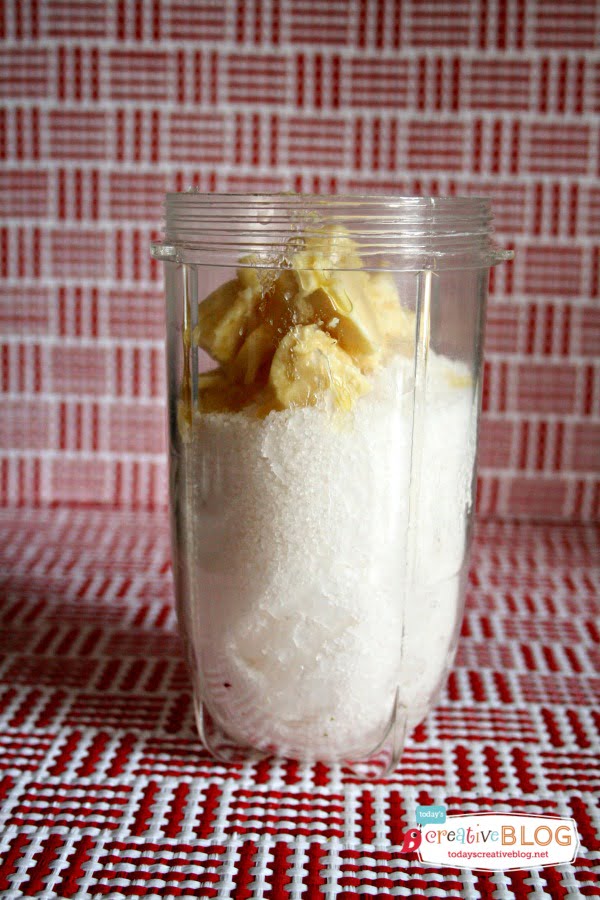 Course Sea Salt (almost that whole canister in the photo)
Coconut Oil – about 1 cup
Cocoa Butter – about the size of an egg
Place the coconut oil into your magic bullet. Fill almost to the top with sea salt. Melt cocoa butter in a microwave safe dish just enough to soften it.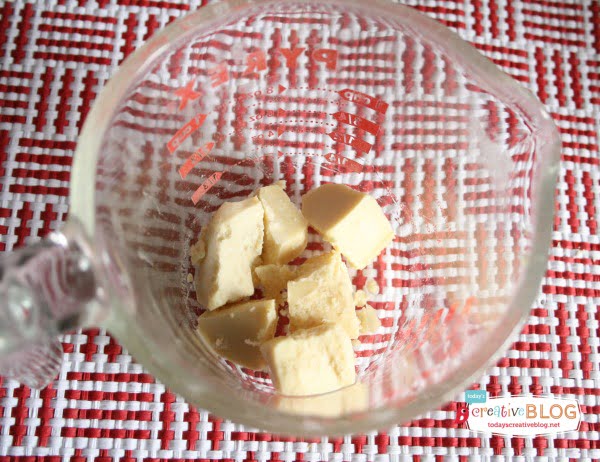 Place it in the magic bullet too. It works best if you then place the whole magic bullet cup into the microwave for about 20 seconds, then whip using the bullet. It will seem kind of soupy, but don't worry. It's going to firm up as it cools. Set aside. When the top starts to firm up, use a fork to stir.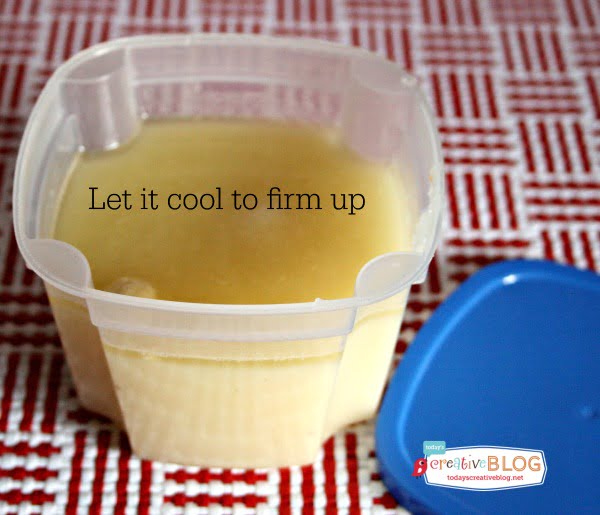 I placed mine in a plastic container because I transport it with me on vacation or to the pool where I teach. Glass may break and that would just be a mess. The plastic I had on hand isn't pretty, but it's getting the job done.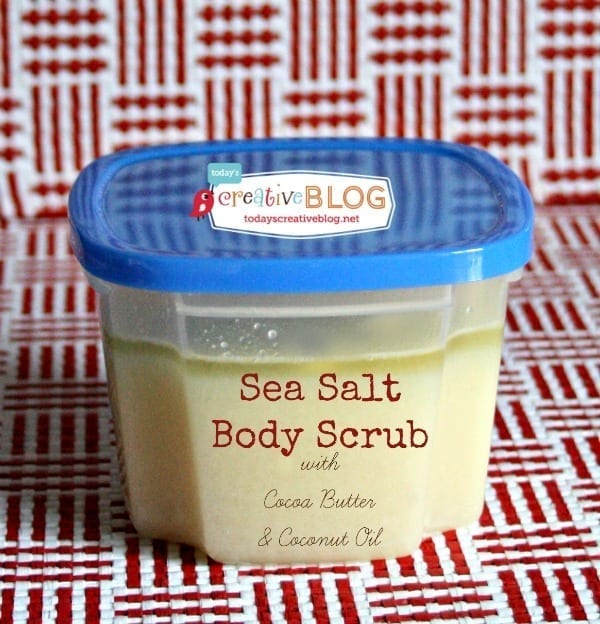 While in the shower, grab a small handful and rub on your skin. You'll be exfoliating and moisturizing your skin at the same time!
Update: I've noticed my last batch gets harder in between showers. I use this at the club after swimming and will just run the plastic container under the hot water to soften. I open it, then just push it with my thumb and then it's soft enough to mix around.  
Because we're so triggered by scent, you'll have to check out the newest A&H Laundry detergent line Clean Scentsations. It gives your clothes the pristine freshness of the great outdoors. All 3 vibrant options with Arm & Hammer Baking Soda help power out dirt and odors – at a fraction of the cost.
Be sure to enter to win a trip to Yosemite – Sensational Memories Contest
This is a sponsored conversation written by me on behalf of Arm & Hammer. The opinions and text are all mine.