In my old home, I had a large claw foot tub that this DIY Detox Bath Recipe would have been SO perfect for! I love homemade spa treatments and have made sugar scrubs, whipped body butter and more. They go perfectly with these homemade Crochet Bath Scrubbies.
I love making my own spa recipes because I can control what ingredients I use! It's easy to create fun gifts too, like these Homemade Gemstone Shaped Soaps.
DIY Detox Bath Recipe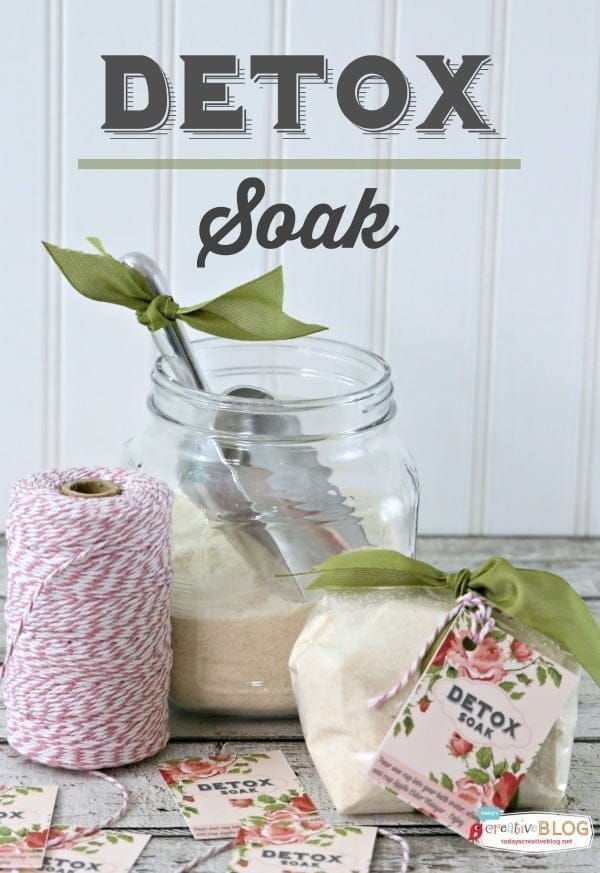 This house, however, is the only house on my block that doesn't have a fancy jetted tub in the master bath. I can't believe I missed that when we were looking at our home. We have a tub in the guest bath and it's the kind of tub that makes you feel like baby Huey because it's so small!
That doesn't stop me from taking baths though. I make it work, although, in my next home, I WILL have a large enough tub to submerge my entire body.
DIY Detox Bath Recipe with Epsom Salts & Apple Cider Vinegar
When I'm ready for my bath, I add one cup of the dry mixture to the bath water and then I add one cup apple cider vinegar. I use the unfiltered apple cider vinegar like Braggs, or from Trader Joe's.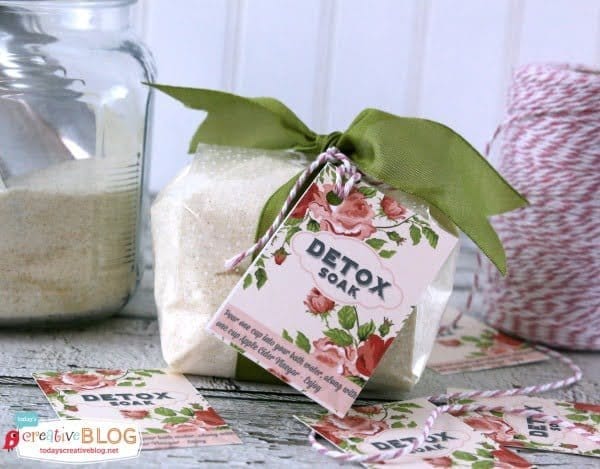 (referral affiliate link- all that means is that if you click on the image, and decide to purchase, I would receive a teeny tiny %. There is no cost to you by using my referral link)
If you ask my mother, it will cure everything. So, after having two surgeries back to back in September and November, I was looking for ways to detox my body. My body is so sensitive to drugs and anesthesia that it takes me awhile to get it out of my system, so I took a few of these Detox Baths. Not to mention it's also great for sore muscles.  I make my son soak in this after soccer games and I think it really helps, although he doesn't like the vinegar smell. Sometimes I'll just leave it out.
I make up a large batch and keep it in a jar with a scoop and just tuck in under the counter. You can keep it in a ziplock bag too. Whatever works for you. but you want it to be an airtight container to keep moisture out.
DIY Detox Bath Gift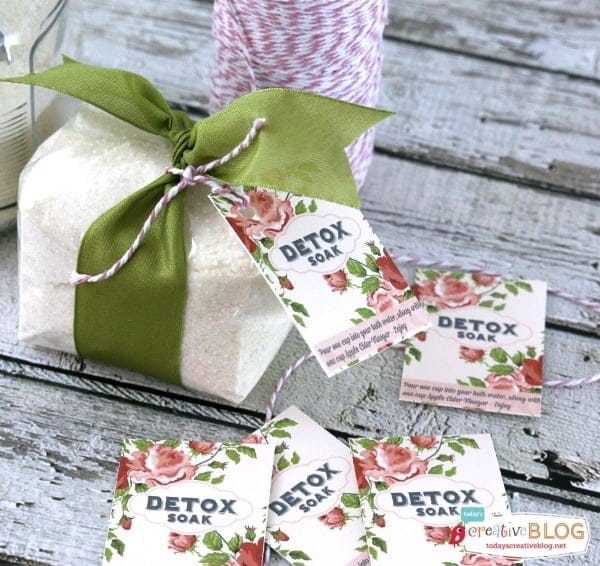 Supplies Needed:
You can place a couple of cups in a clear bag, tie it up with the pretty printable tag I made to go with it, just in case any of you are looking for Valentines Day gifts. The instructions for use are printed right on the tag.
You can download the free tags here. After downloading, open your file and print.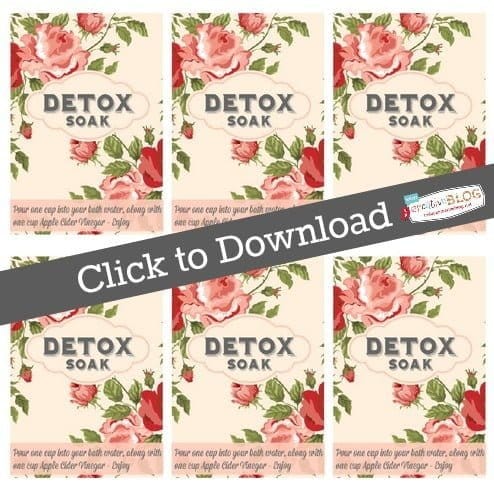 DIY Detox Bath Recipe
Feel free to add essential oils along with this mixture at bath time.
Author:
Today's Creative Blog
Ingredients
2 Cups Epsom Salts
2 Cups Baking Soda
2 Cups Sea Salt
6 Tablespoons Ground Ginger
Instructions
Combine all your ingredients together and mix well. This works great by placing in a gallon size ziplock bag and turning the bag several times to blend ingredients.
Bath Time
Add 1 cup of the dry mixture with 1 cup apple cider vinegar to your bath water. Swish the mixture around to dissolve.
Notes
This is not intended to cure any medical ailments. Consult your physician if you have any concerns.
---
More DIY Spa Recipes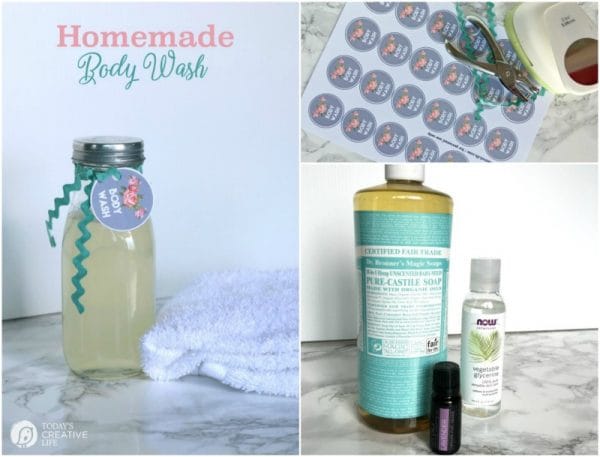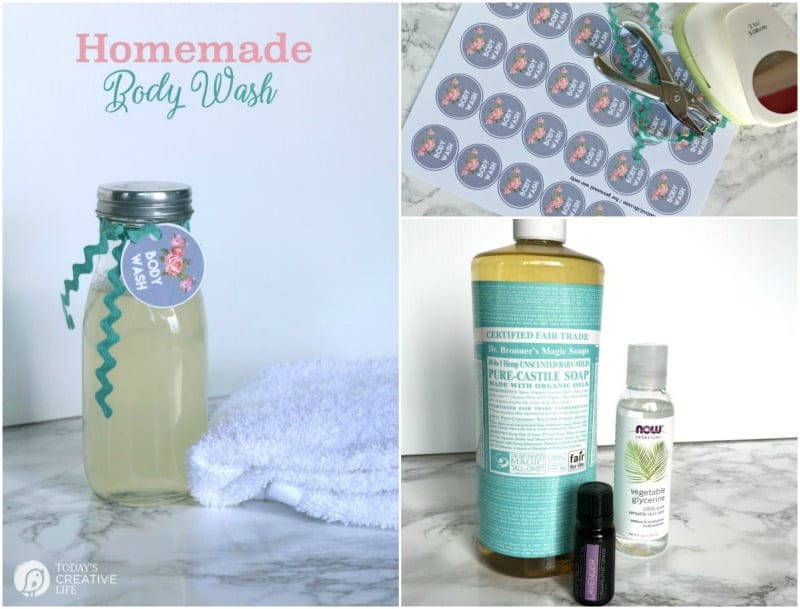 Homemade Body Wash