This DIY Gardening Hand Scrub has saved me! Our back yard is in full bloom! We've got apple trees, pear trees, Asian pear trees, tomatoes, cucumbers, lemon cucumbers, raspberries and blueberries, not to mention the beds and beds of flowers and shrubs. I'm usually running outside in my bare feet to grab a handful of raspberries, a tomato or just a handful of flowers. This year I decided to make my own DIY Gardening Hand Scrub that I also use on my feet! I love to make my own sugar body scrubs or sea salt body scrubs. It's so much cheaper and the results are always amazing.
I'm including a free printable label, just in case you'd like to make this up for a gift.
DIY Gardening Hand Scrub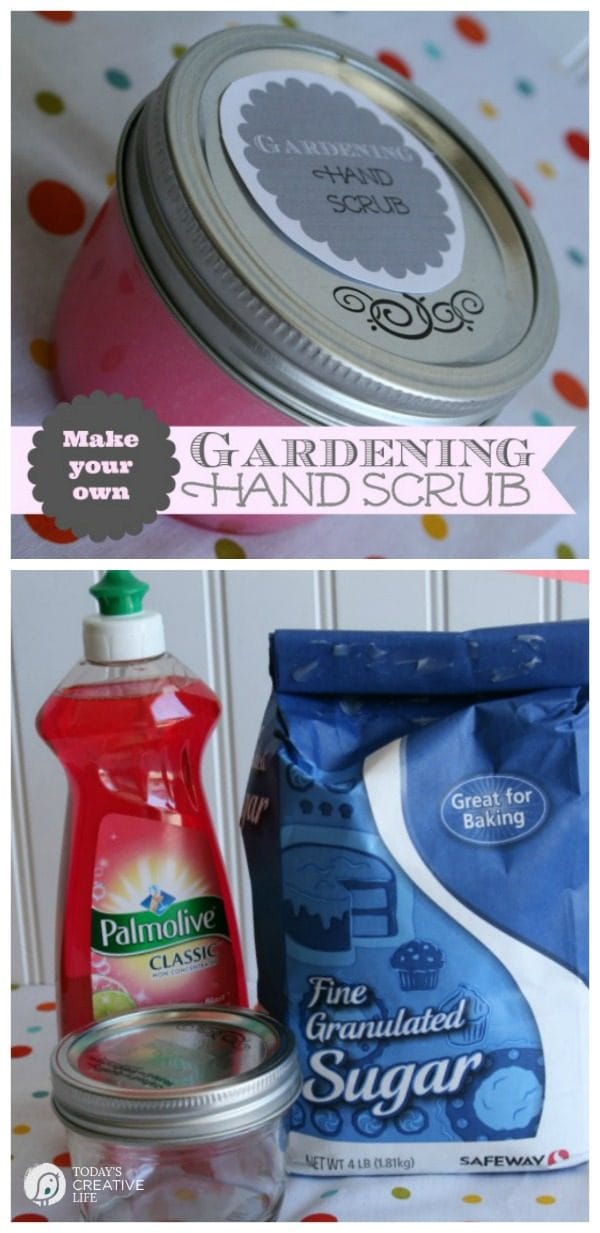 You'd think I'd learn to throw on some shoes. This gardening hand scrub is perfect for getting that dirt that seems to work it's way into your cuticles. It makes cleaning up a jiffy, especially for my husband. I love using sugar as a natural way to exfoliate and I use it often in my homemade body scrub.
How to Make Gardening Hand Scrub
Gather your supplies:
Dish soap – any kind, but I like ones that smell fresh and are moisturizing. I picked this one up at the Dollar Store. It's pink grapefruit.

Sugar – Just simple granulated sugar works great, but you could use a coarser grain if desired.
Jar – Any jar is good, but I prefer a wide mouth jar. I keep some in a plastic jar in our potting area so it doesn't break.
Fill jar a little more than 3/4 full with sugar. Fill the rest of the space with your soap. Stir. As you stir, you'll notice that is creates more room to pour more sugar in………pour it in and stir some more. If you want it more paste like, start out with less soap. I usually like mine with less liquid and should have filled according to the lines in the photo. That's what I get for rushing.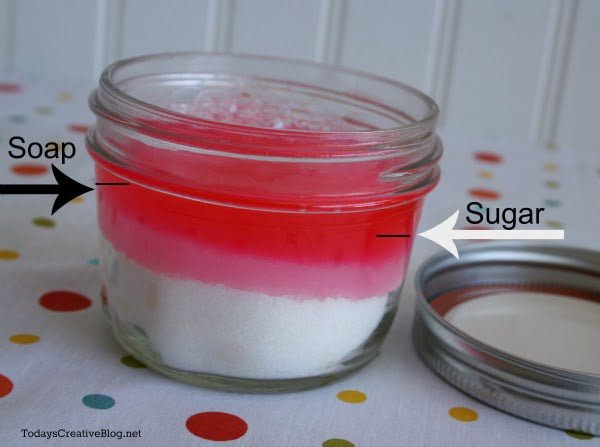 This makes a great hostess gift…….give it alone or place it in a basket with other simple gardening supplies. I made some quick little labels you can print out and either use a circle punch or cut out with scissors. Add a cute ribbon and you're golden!
Download your Gardening Hand Scrub Labels Here.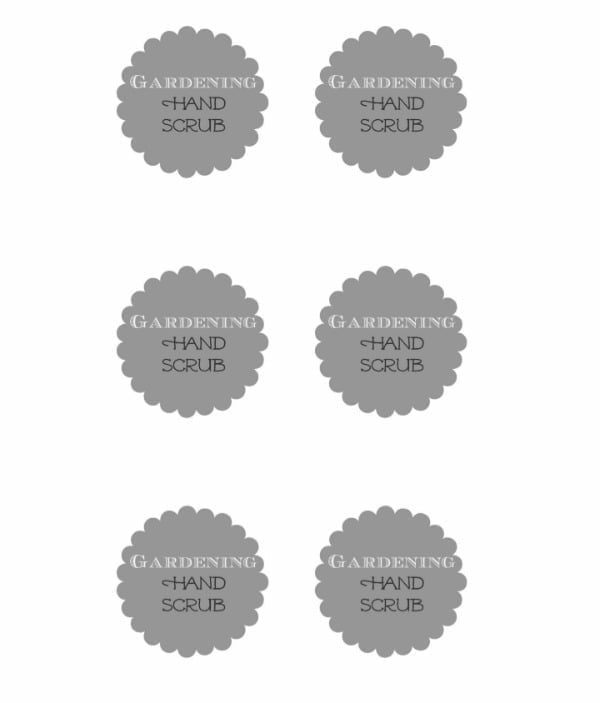 If you liked this post, please share! Sharing is good!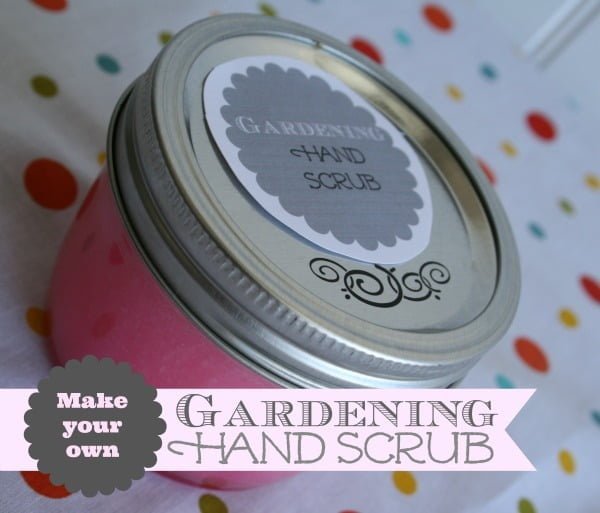 Follow me
Facebook | Pinterest | Instagram | Twitter
---