Ever since I got my first computer I started printing out recipes. After having a loose pile of recipes, I threw them into a notebook declaring it my Recipe Binder.
Recipe Binder – Recipe Organizer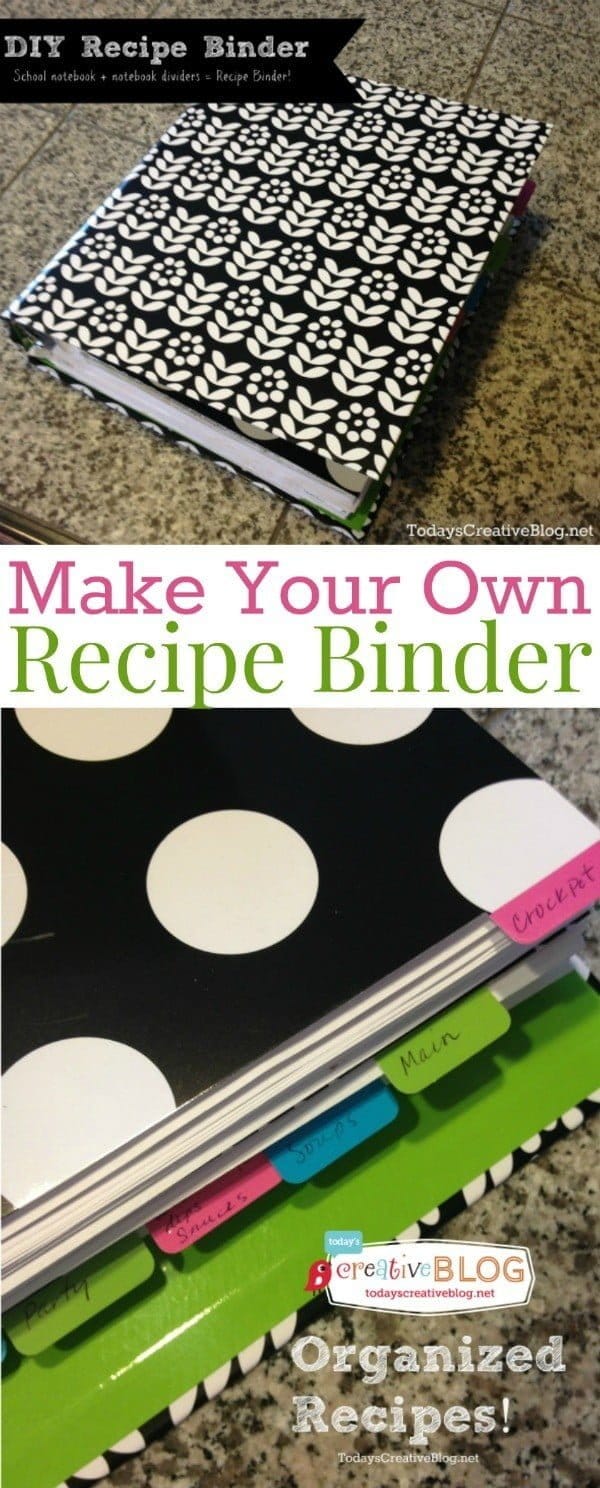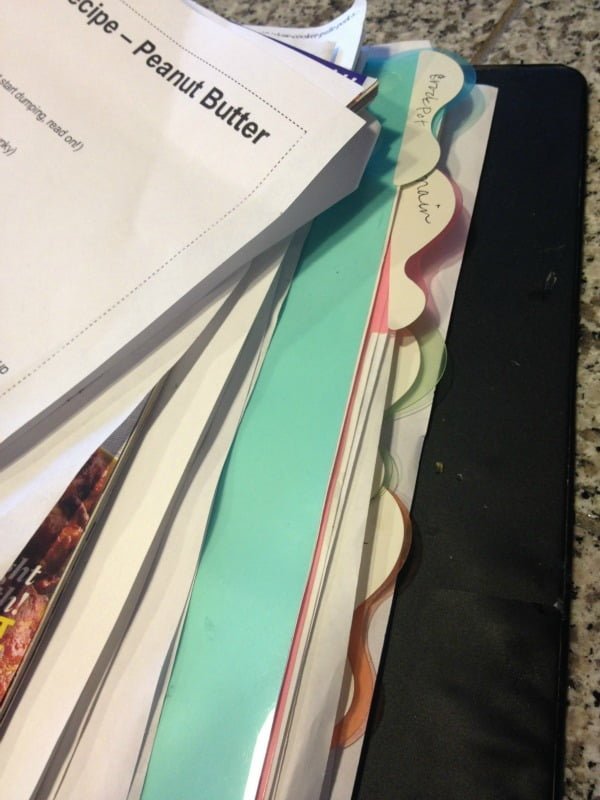 I eventually added dividers for my categories to keep them organized. But after awhile, I just started stuffing the recipes inside……and it became a HUGE mess.  I'm sure I'm the only person to ever have let something like this go. Right?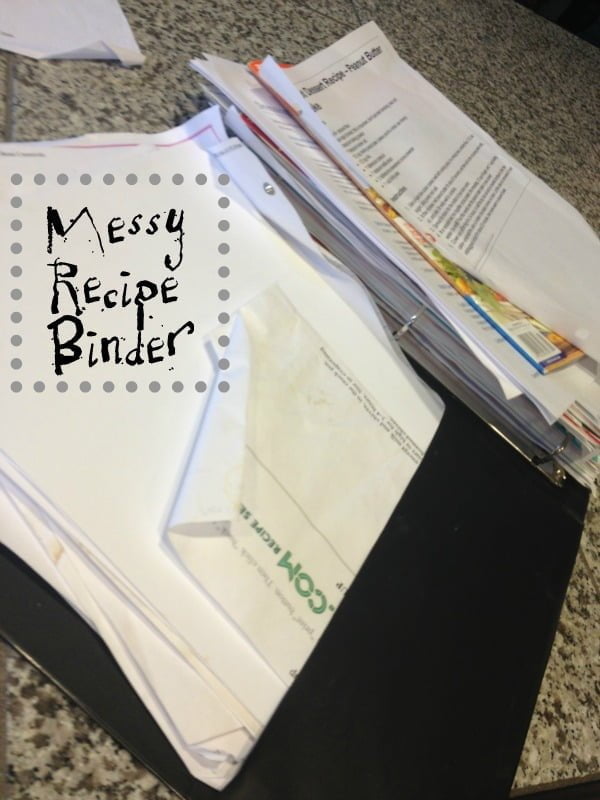 While running into Walmart this past week, I couldn't help but notice all the bright and shiny school supplies and fun patterned notebooks. Then I saw the coordinating dividers and I was a goner!
Organizing your Recipes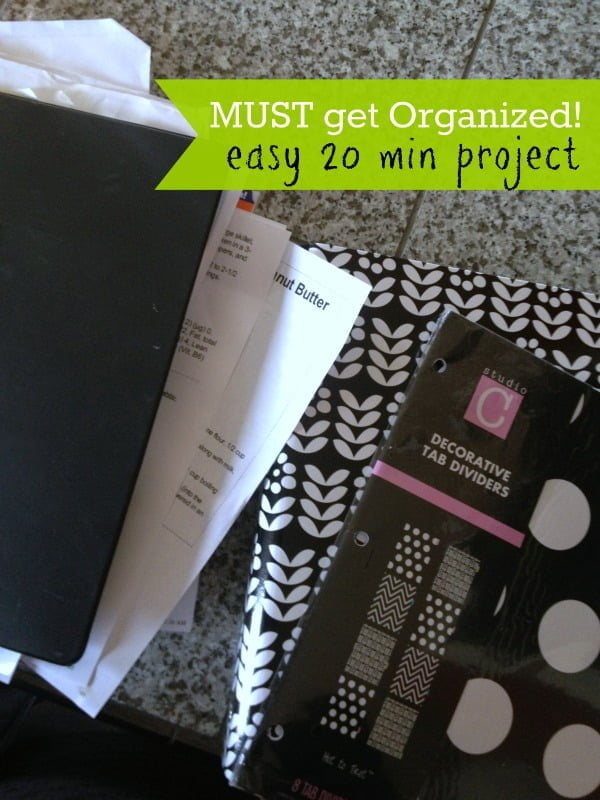 I knew exactly what must be done.  I MUST re-do my recipe binder…….oh it was going to be so cute!  I grabbed my 3 hole punch and got to work. This project took me about 20 minutes and what a difference.
First I took all my recipes out, decided on what categories I wanted to separate them into.  Main Dishes, Crockpot, Soups, Sweets, Breakfast, Dressings, Dips and appetizers……..etc.. Making a pile for each category I was also able to see if it was a recipe I wanted to keep and if it needed a 3 hole punch.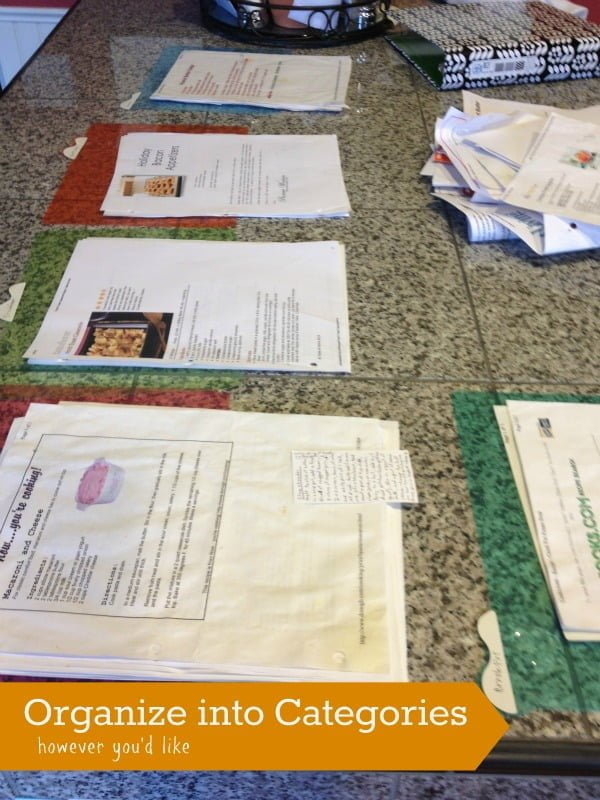 Once I was settled on my new category names, all I did was add the divider and plopped them in the notebook. Done!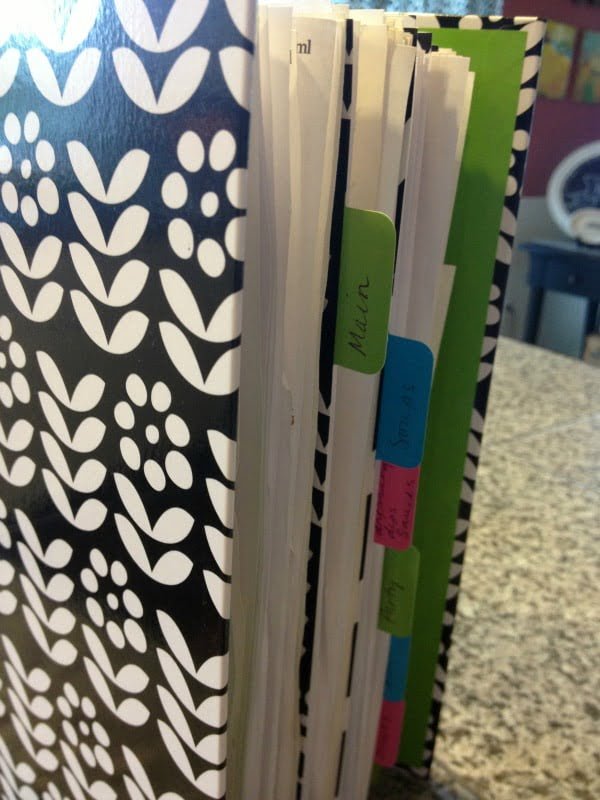 What a difference!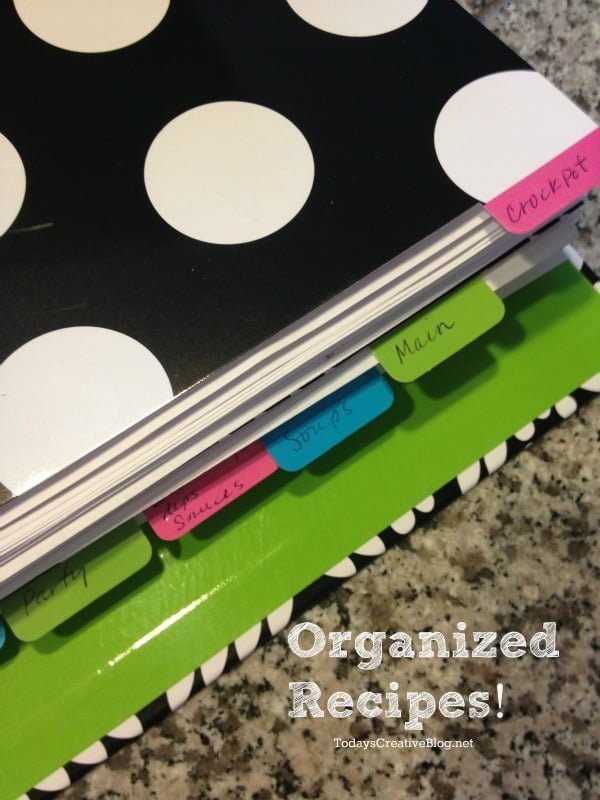 This would also make a great gift idea for someone……..don't you think?
You know most my recipes are printable…….get printing!
You should print out the following.