Payday Candy Bars have been one of my favorite treats since I was a child. These Easy to Make Payday Peanut Squares reminded me of them, so that's what I named them! No bake sweet treats that involve peanuts or peanut butter are always my favorite. These also remind me a little of my homemade peanut butter fudge, a wonderful tradition started by my dad.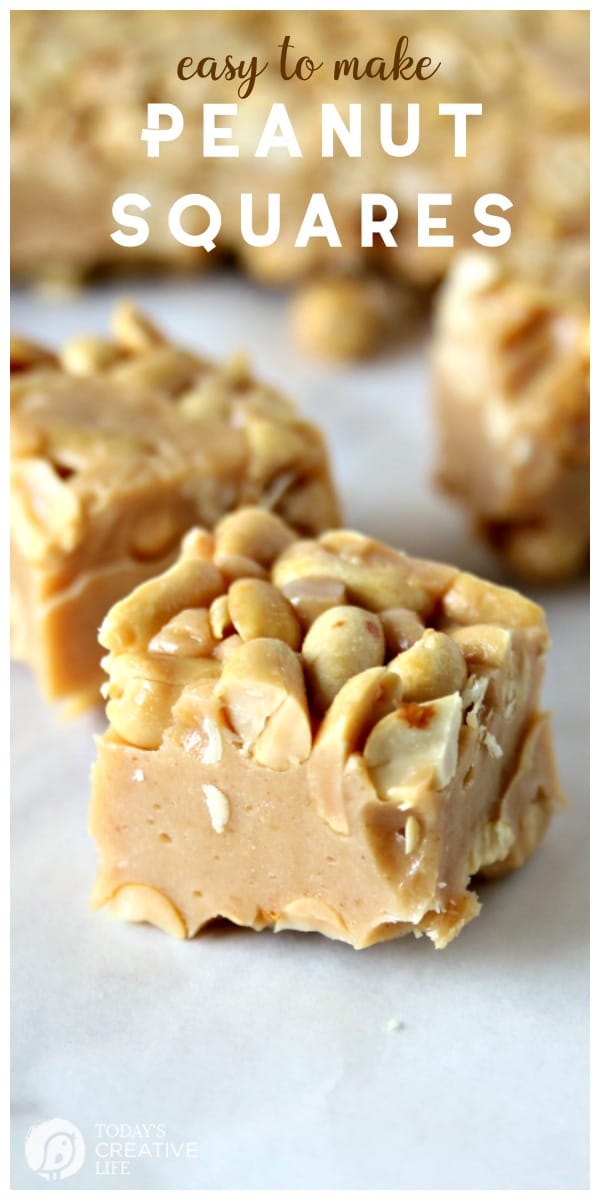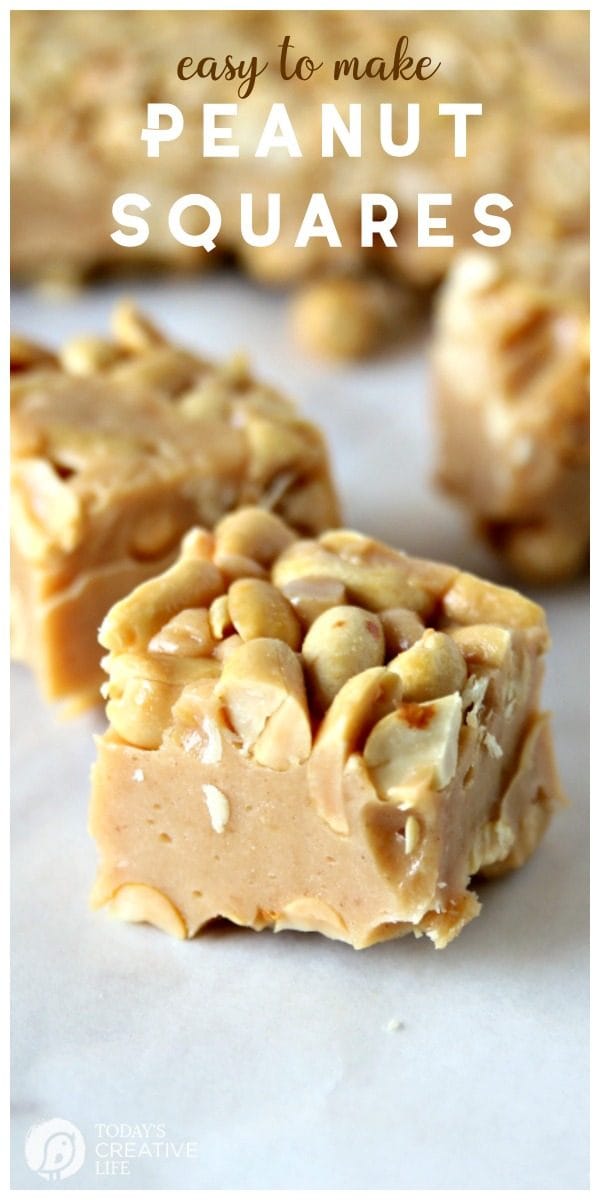 Payday Peanut Squares Recipe
This payday peanut squares recipe is a great holiday treat and is all made on the stove top. These would make great neighbor gifts. Just put them in a paper candy box with one of my printable Christmas tags and you're set! Creamy smooth with a crunch is delicious anytime of year though.
Candy Boxes – Here is my affiliate link for a variety that has great prices when you buy more than 10 at a time.
I have used honey roasted peanuts before, but this time I chose just roasted or blistered peanuts because they were right in front of me and I couldn't find the honey roasted. That's how I roll sometimes.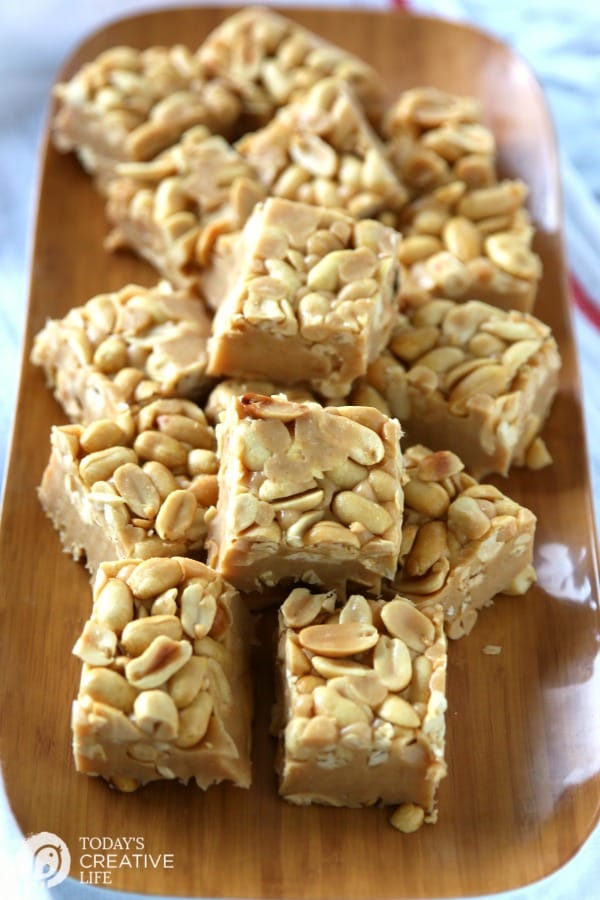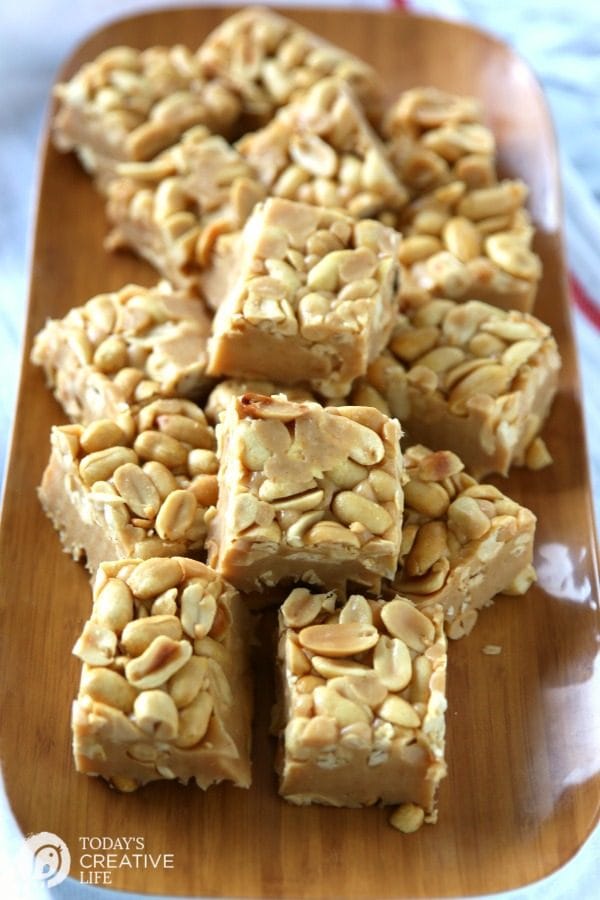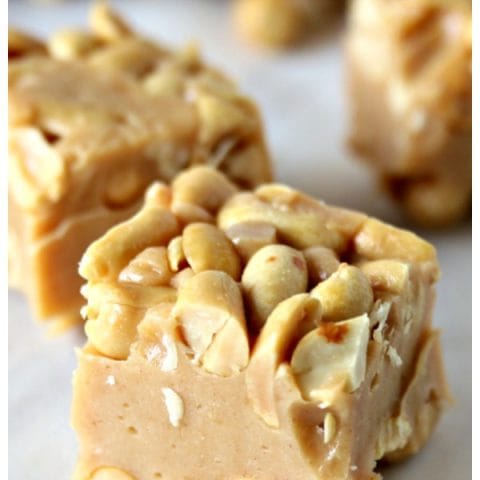 Payday Peanut Squares
Yield: 4 doz
Prep Time: 1 hour
Cook Time: 20 minutes
Total Time: 1 hour 20 minutes
Ingredients
4 cups roasted or honey roasted peanuts
1 can sweetened condensed milk (14oz)
1 package mini marshmallows (10-12oz )
1 package peanut butter chips (10oz)
1/2 cup peanut butter
1/2 cup butter
Instructions
Line a 13 x 9 inch baking dish foil.
Coat foil with cooking spray.
Sprinkle 2 cups of the peanuts on the bottom of the pan.
In a medium to large saucepan, combine sweetened condensed milk, marshmallows, peanut butter chips, butter and peanut butter.
Cook over medium heat until melted and smooth. Stir often to avoid scorching the bottom of the pan.
Pour into your prepared dish over the peanuts.
Spread evenly.
Sprinkle the remaining peanuts over the smooth mixture and press down. I used parchment paper between my hands and the peanuts.
Cover and place in the refrigerator for at least an hour.
Lift foil out of the pan. Sometimes I flip it over onto parchment paper, then remove the foil.
Cut into squares.
Store in an airtight container.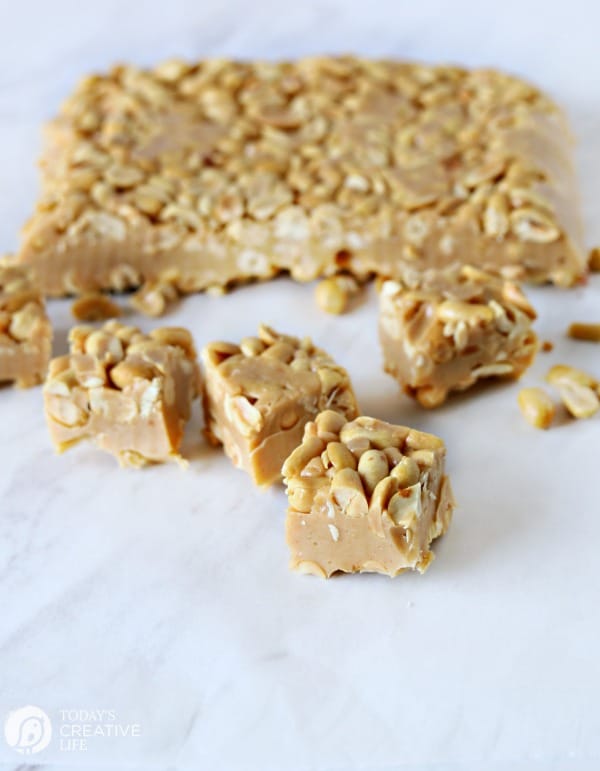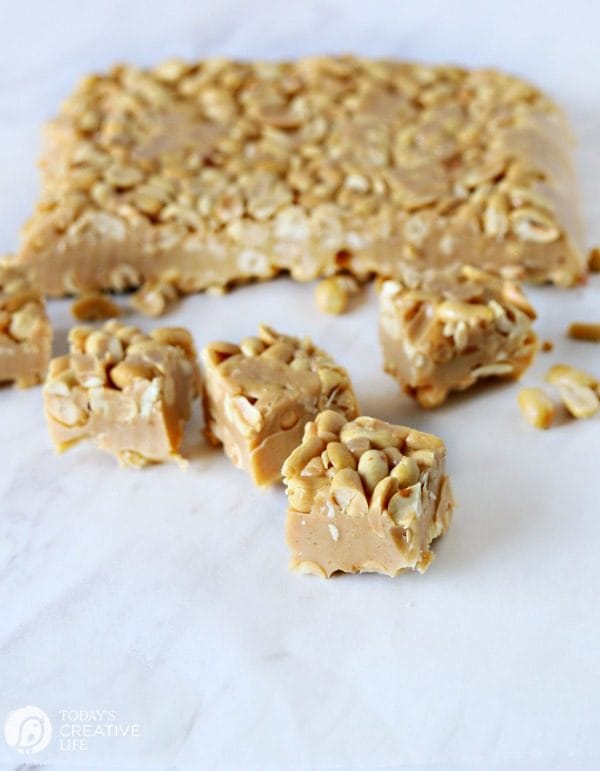 Believe it or not, I'll choose a peanut butter treat over chocolate any day!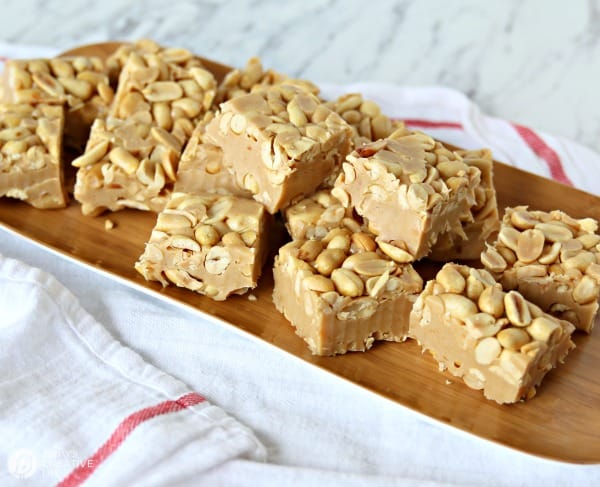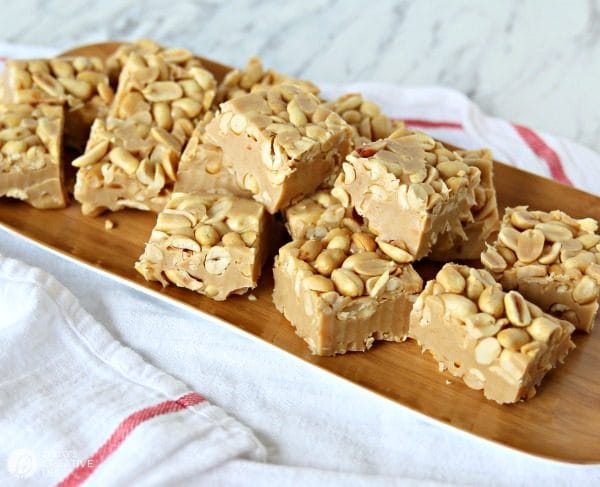 ---
More Peanut Butter Treat Recipes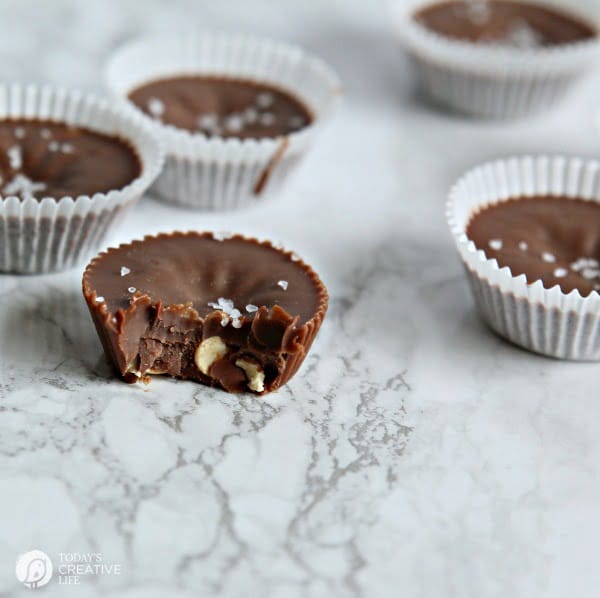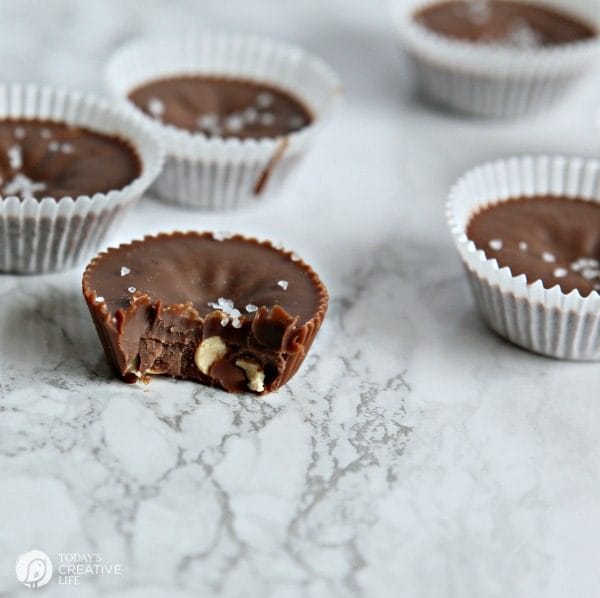 Coconut Oil Chocolate Peanut Butter Cups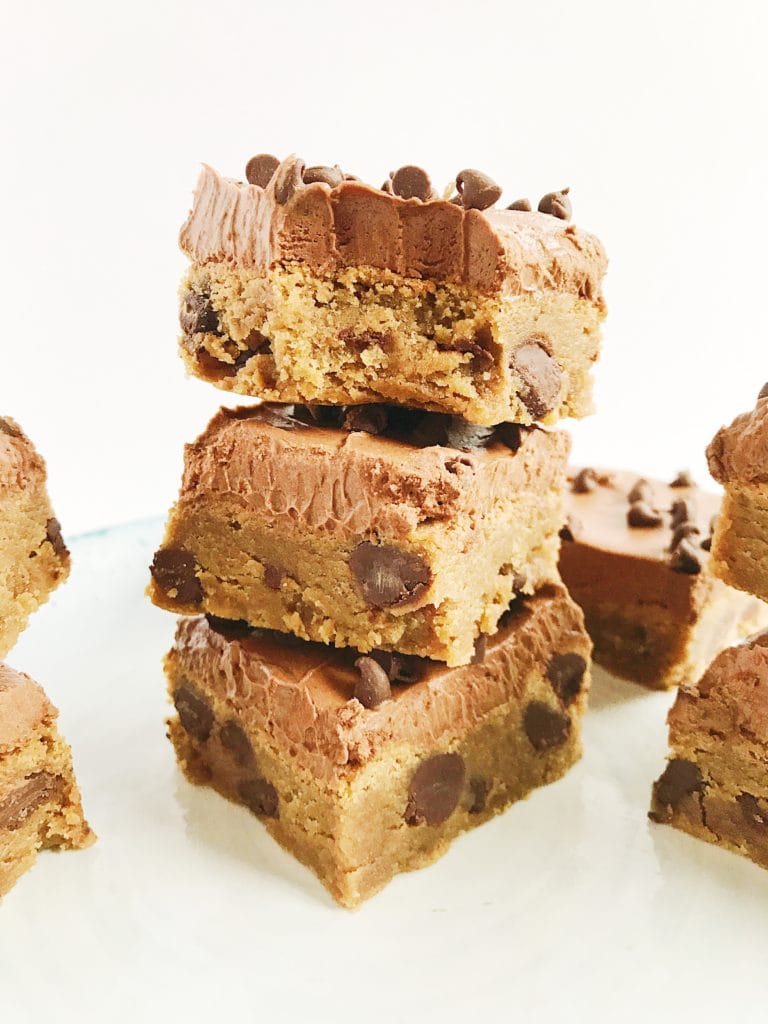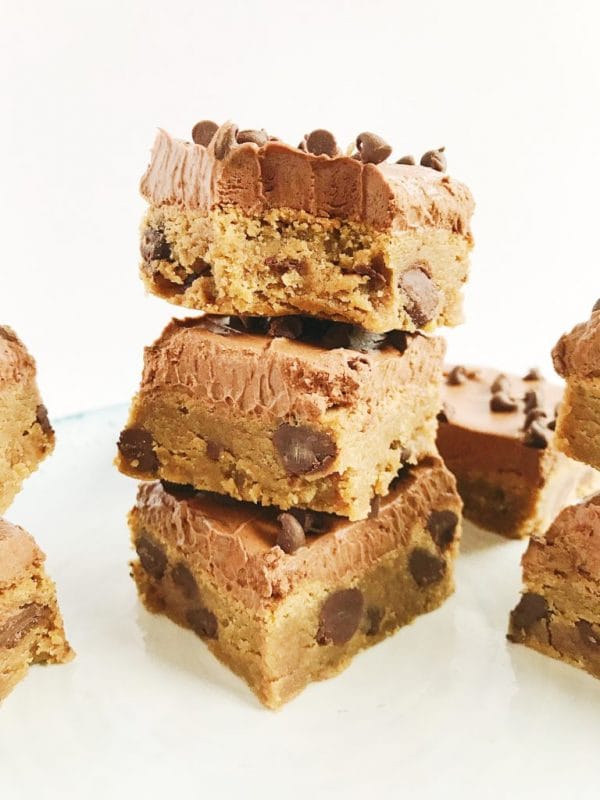 Peanut Butter Brownies with Chocolate Fudge Frosting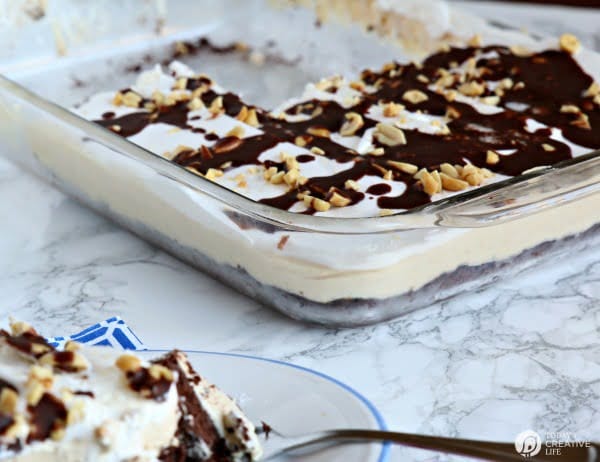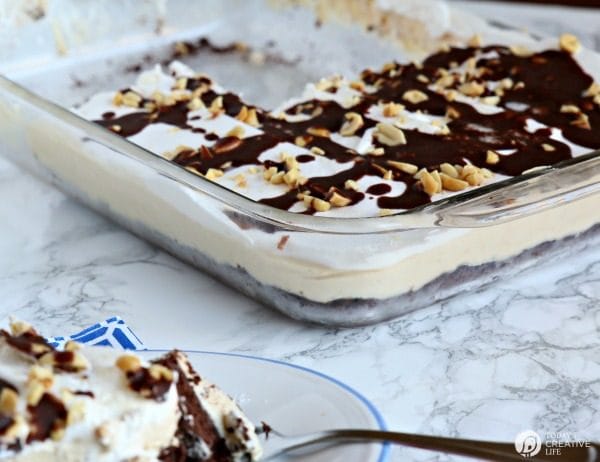 Peanut Butter Chocolate Layered Dessert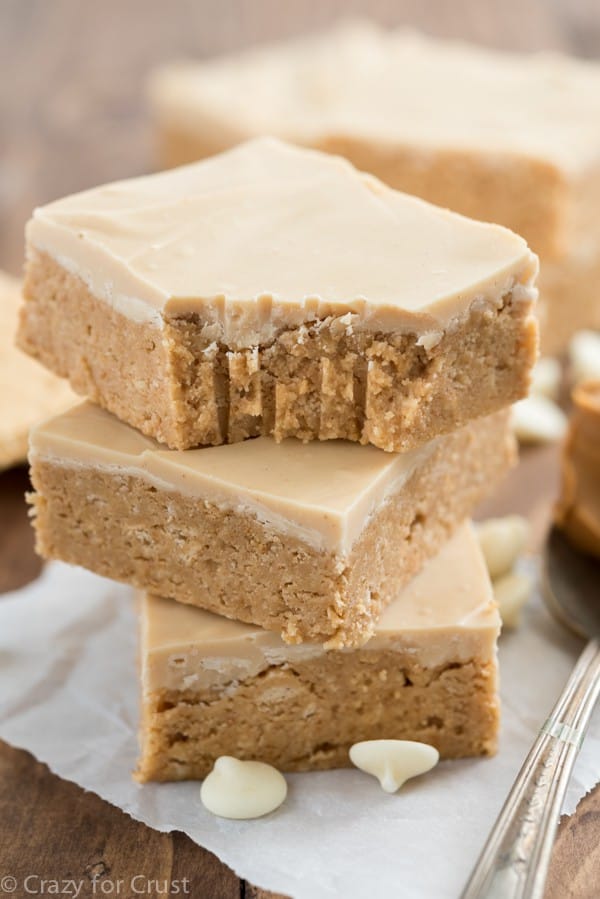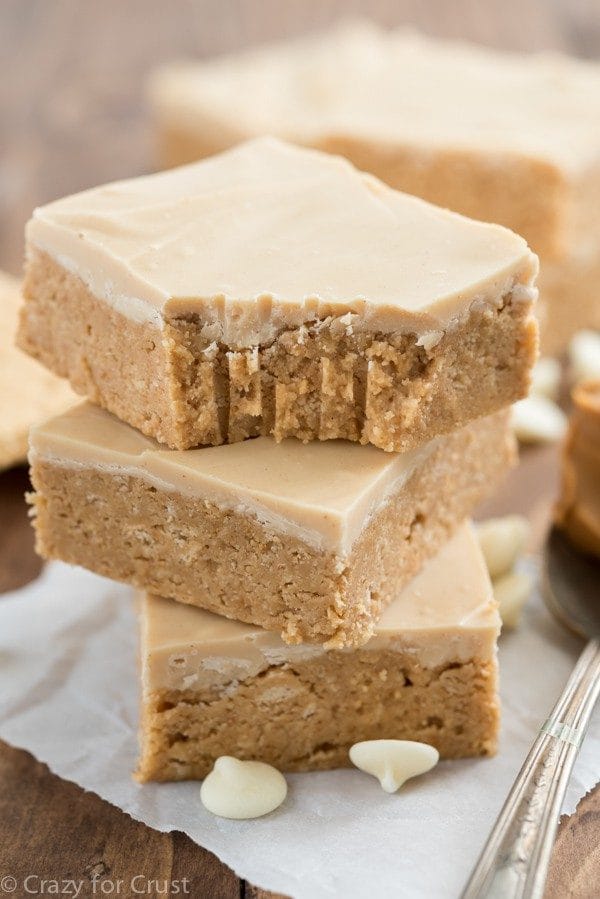 No-Bake Peanut Butter Bars