You are going to LOVE these! Here are more Free Printable Holiday Gift Tags just for you! The bright colors, the watercolor designs, all perfect for your holiday packages and gifts from the kitchen. Check out all my other free printables for gifts.
Free Printable Holiday Gift Tags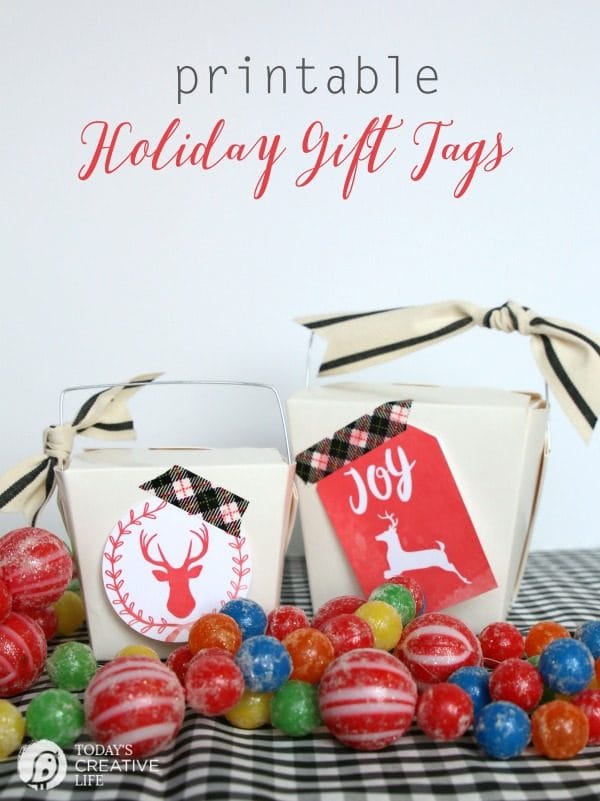 The round labels are perfect to place on the top of a jar lid. So if you've got any homemade gifts like body sugar scrubs, spice mixes, or hot chocolate, these would be perfect!
The circle tags also work well if you use a 2 inch circle punch. Or you can hand cut.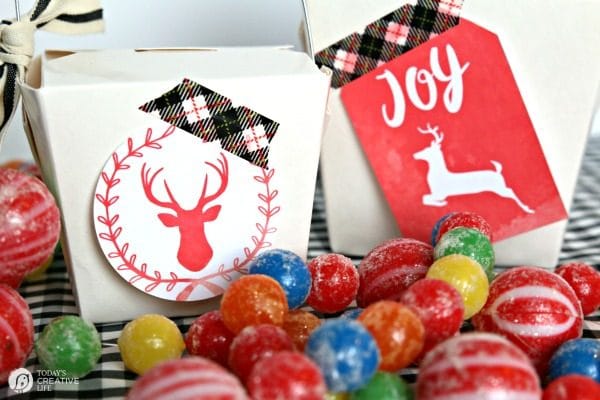 Free printable holiday gift tags sure make your wrapping easier! Original too! I always like to print up a few sheets and then place the extra ones with the gift wrap before packing it away, then you're ready to go for the next year!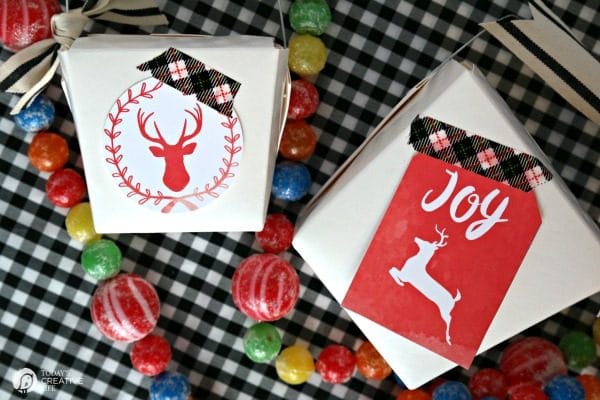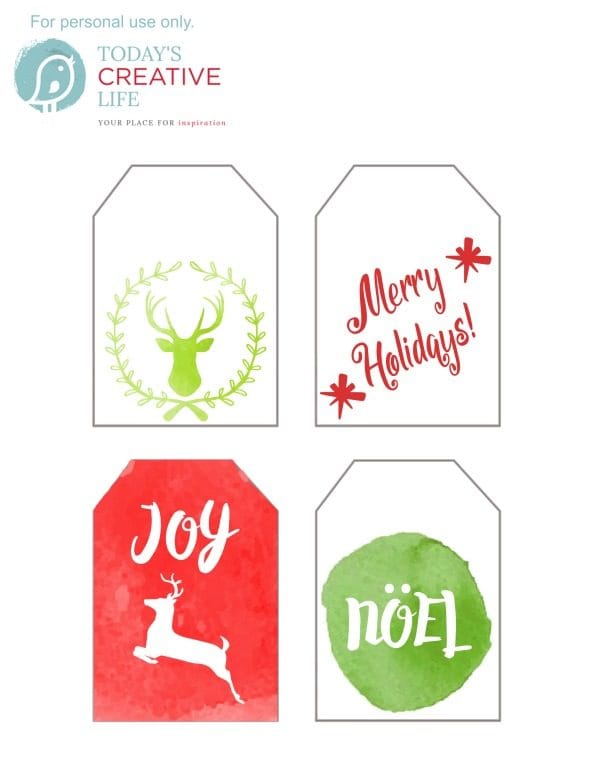 You may have recognized these takeout boxes. I use them a lot because I have a ton of them.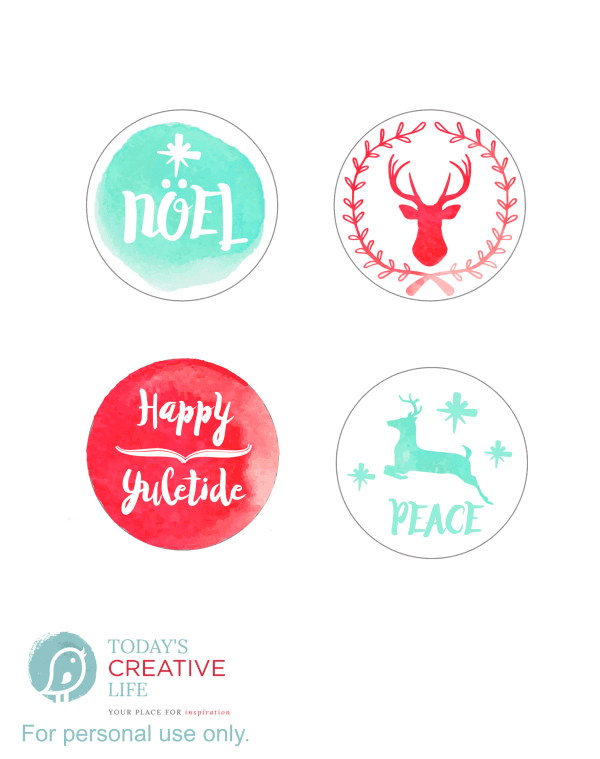 A girlfriend gave me about 50 or more a couple of years ago and at the time, I wondered what I'd do with so many takeout boxes. She gave me 3 different sizes and I tell you what…. they have come in handy on so many occasions and they really do make the great gift wrapping boxes. Great for food gifts too!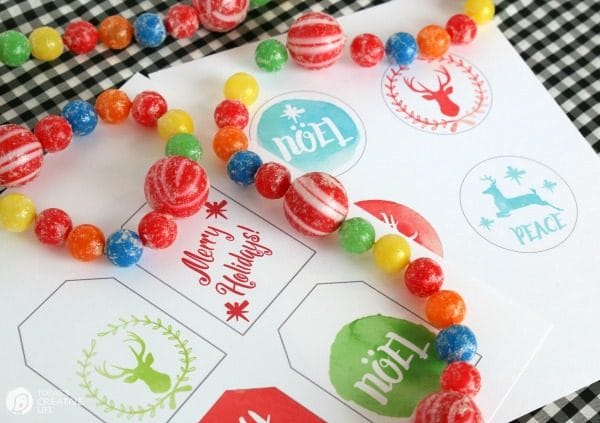 Items to have on hand for your Free Printable Holiday Gift Tags
These are my affiliate links provided for your convenience. This cost you nothing extra. TCL will earn a small percentage with each sale.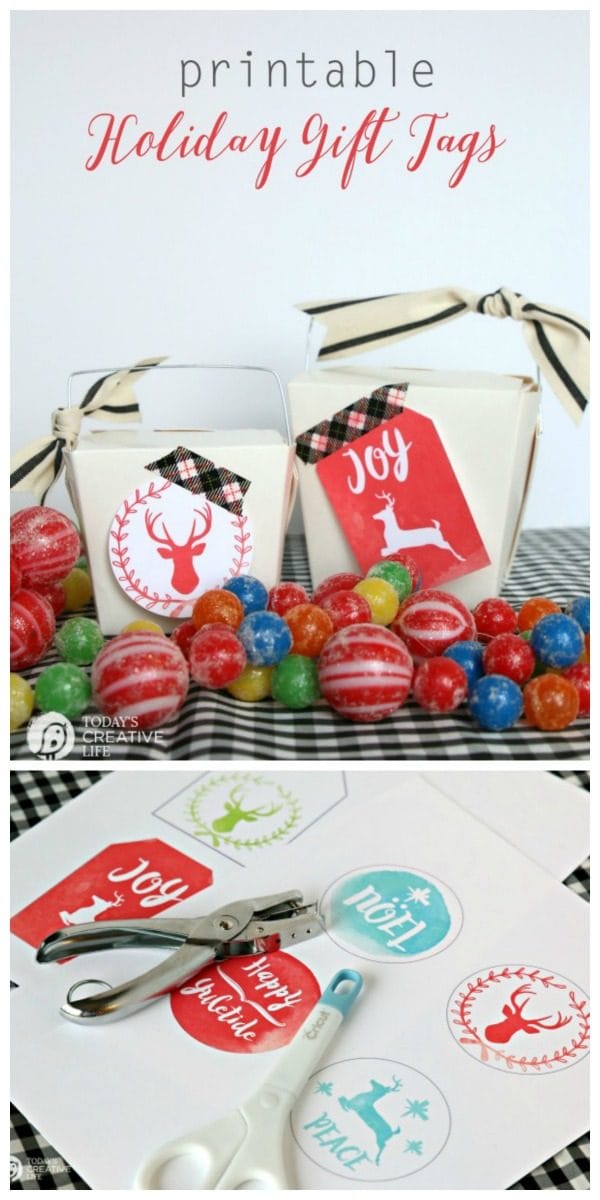 >>> Download Circle Tags HERE <<<>>> Download Tags Here <<<
DIY Holiday Ideas
Easy to make holiday crafts, decor and gifts.