Homemade Christmas paper garlands can be a charming addition to holiday decorations. This Christmas DIY is made with pages from an old dictionary and printable Joy to the World letters you can find in the Printable Vault. Paper garlands can be used in a variety of ways, such as hanging them on a Christmas tree, decorating mantels, or adding a festive touch to staircases. They are also easy to store and can be reused for years to come.
Christmas DIY Holiday Garland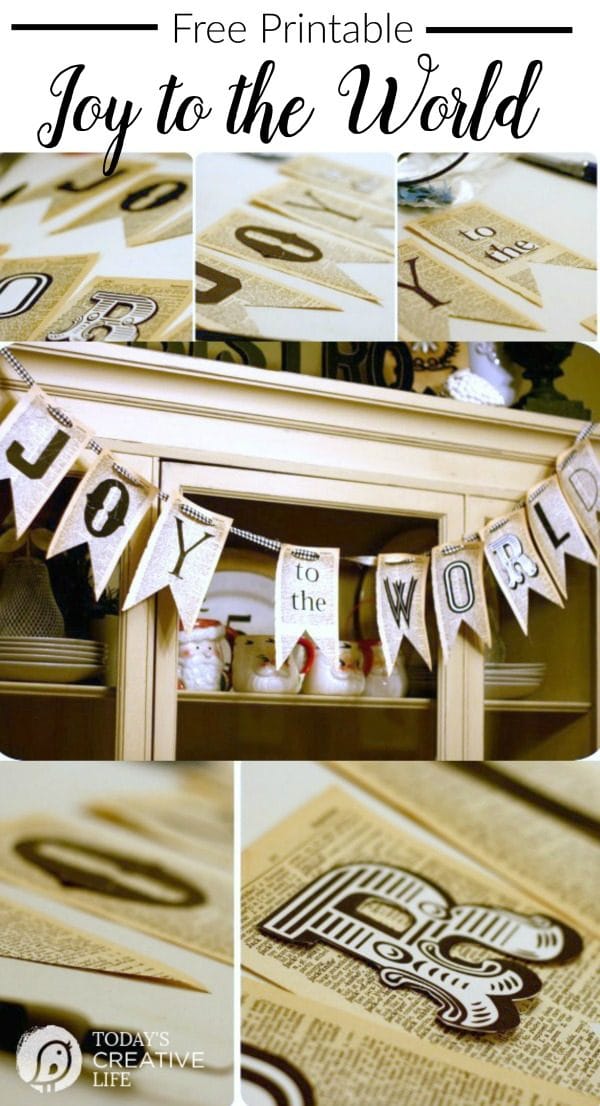 This Joy To The World Christmas DIY printable will make the cutest holiday pennant banner for my hutch! My free printable gals at SissyPrint have been busy making all kinds of stuff. These are the same gals that made my other free DIY Christmas Printable.

How to Make a Christmas DIY Banner
First, grab yourself a cup of your favorite holiday drink and gather your supplies.
You'll find these Christmas printables in the password protected Printable Vault. TCL subscribers have free access to all the printables located in the vault. Subscribe Here.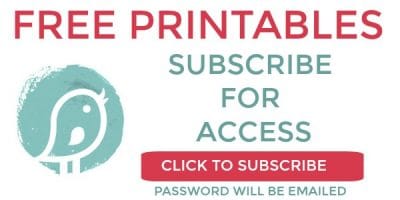 Supplies Needed:
Old Book, dictionary or book text scrapbook paper – Of course you can use any type of paper for your background.
Paper Hole Punch
Ribbon
Craft Scissors – fine tips work best for this project.
Adhesive – the Xyron is what I use. It makes anything a sticker. I own this one and the Creative Station that has more abilities. Other options are a tape runner or a craft glue pen.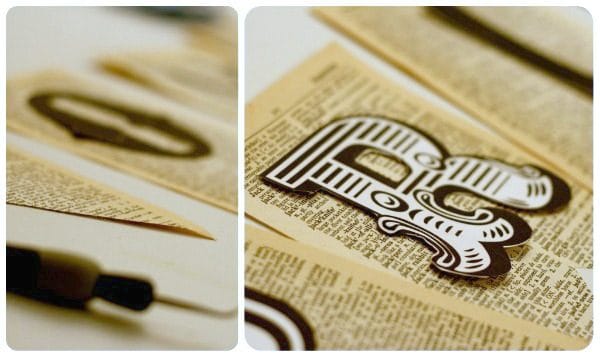 After you've downloaded Christmas printable letters, open the file on your computer and print.
Trim each letter.
Cut your background paper to the size needed. I tore the pages right out of a small dictionary which is about 4 x 7in.
Trim the bottom each background page for a notched look.
Punch two holes at the top of each piece.
Apply adhesive to the letters and place on each piece.
Thread the ribbon through and hang!

I store my Christmas DIY holiday banner in a file folder with my Christmas decor to use year after year.

DIY Holiday Decor
Easy DIY ideas for creating your own Christmas decor.
Easy to make holiday craft for Scandinavian Evergreen Stars.
Vintage Rustic porch ideas for Christmas.
Easy to make Christmas pillows using iron-on vinyl and a pillow cover.
Homemade white clay ornaments are fun and easy to make for holiday decorating.
Drying oranges is a holiday classic. How to make Dried Oranges in the oven for holiday decor, potpourri and gift wrapping.
Free Printable Merry Christmas paper tag banner adds quick DIY holiday decor.
Easy to make felted wool ball pom-pom winter pillow cover.
Easy to Make Holiday Ornaments using chip board or cardboard
Easy to make Christmas luminaries with cedar and cranberries.
Use your Cricut Cutting Machine to make holiday snow topped paper houses.