Knowing the best time to reseed your lawn and when to seed your lawn can be just as important as knowing how to do it. After sharing tips for Simple Lawn Care for Fall, it may not surprise you to learn that the best time to overseed a lawn is now!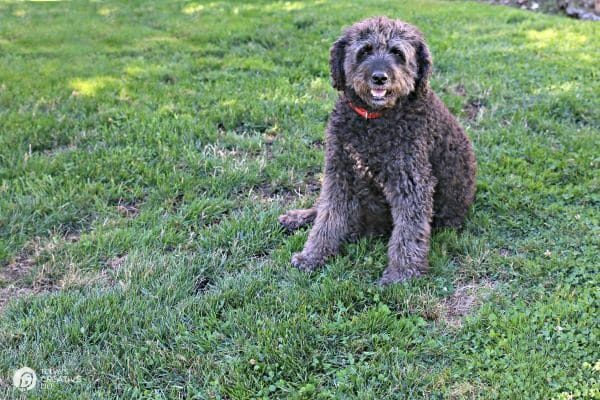 Fall and Autumn are the best times to give your grass a good boost and set you up for success in the spring and summer. Reseeding in the fall is better than spring overall.
When is the best time to reseed a lawn?
Knowing when to seed the grass will help with the overall maintenance of your yard. Fall is the best time to reseed and overseed your grass. My lawn is in desperate need of maintenance after a long dry summer and having a dog… which also brings all the other neighborhood dogs to our front yard. I swear you can almost hear my yard whispering "UNCLE!"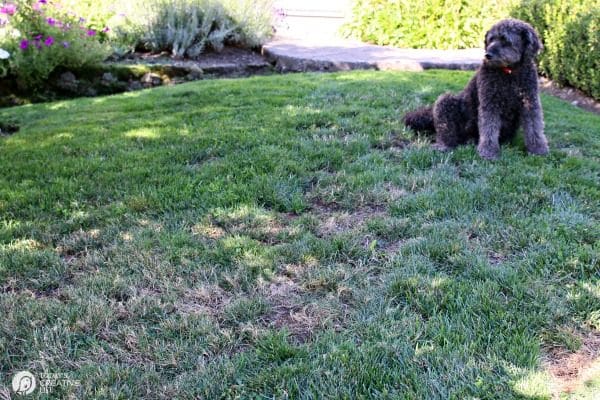 My husband loves doing yard work, so watching his beloved grass turn splotchy and dry pains him. You can imagine his excitement when I partnered with Grass Seed USA to bring you all the lawn tips you'll ever need! One of the main reasons I've decided to work with them is because the best grass seed comes from Oregon Grass Seed Farmers! Being originally from Oregon and born in the Willamette Valley, I am very familiar with these farms.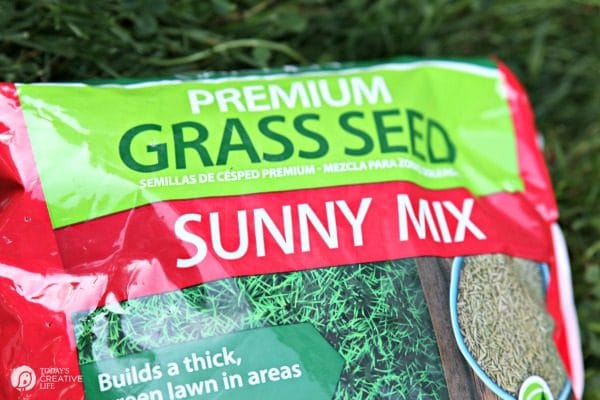 How do you know if the grass seed you're buying is from Oregon? Just turn it over and you'll see it listed right on the back.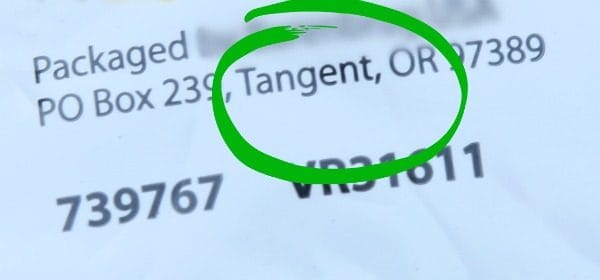 This particular bag we bought is from Tangent. That's right outside our capital of Salem Oregon.
Overseeding your Lawn in the Fall
After you know when to reseed lawn in the fall, you may wonder why the fall the best time to reseed your lawn
Overseeding after summer's heat subsides and before the first winter freeze allows you to repair seasonal wear and give your turf an eight- to nine-month jump-start on root growth.
The longer and stronger your grass's roots are, the less water your lawn will require in the future. Your lawn will also be more resistant to disease and weeds. All this means your lawn will emerge healthier and greener in the spring. You can read, download and print this handy 2018 Fall Lawn Maintenance and Winterization Report. We've got it tacked to the wall in our garage next to the yard tools for quick reference.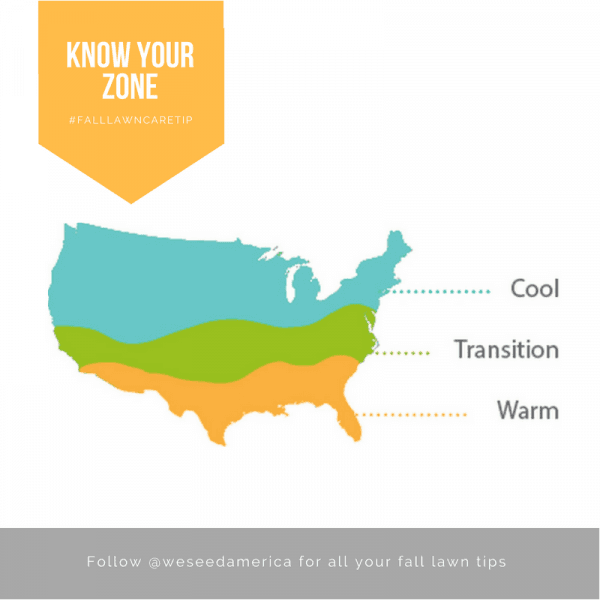 Lawns in the warm zone require few winterization measures, but for homeowners in the transition and cool zones, fall is the perfect season to aerate, fertilize and reseed any thin or bare patches.
5 Steps for Reseeding Your Lawn
Rake – Use a heavy-duty rake, a Straight Rake to remove dead grass. You want to loosen the top of the soil by about 1/2 inch.
Aerify – This process is to help soil compaction and thatch build-up. Using a hollow-tine core aerator will pull up small plugs of soil at regular intervals. This allows more oxygen, water, and nutrients to reach the grass's roots more easily. You can aerate a couple of ways. You manually aerate, or rent a higher grade machine. We usually go in with the neighbor and rent one this time of year. This way we can share the cost, don't have to store it, and it's easier to do a more consistent job.
Fertilize – This can confuse even the avid home gardener. We always find helpful tips from our local nursery. We do know that while reseeding, you'll want to use a starter fertilizer at the time of planting and then follow up with a standard fertilizer four to eight weeks after it germinates. The 3 primary nutrients that cool-season grasses respond well to are nitrogen, phosphorus, and potassium. Newly planted lawns or established lawns will need different proportions, that's why it's always good to talk to a turf expert.
Reseed – Choose the right type of seed is key. Reading the Fall Maintenace report mentioned above will help you decide what is best for your yard. Of course, you want to make sure the grass seed you do choose is from grass seed farmers in Oregon! Many
of the world's best seed growers come from Oregon.

Sprinkle grass seed over prepared soil.

Cover seed with light soil, or mulch. Make sure the dog helps.

Gently stomp it down.

Water – Water newly planted grass and frequently if you're not expecting any rainfall. You want the keep the top layer damp until you see the seeds germinate. Once it germinates, you can reduce your watering along with the cooler fall temps and increased rainfall.
We are so eager to get our yard in better condition.
---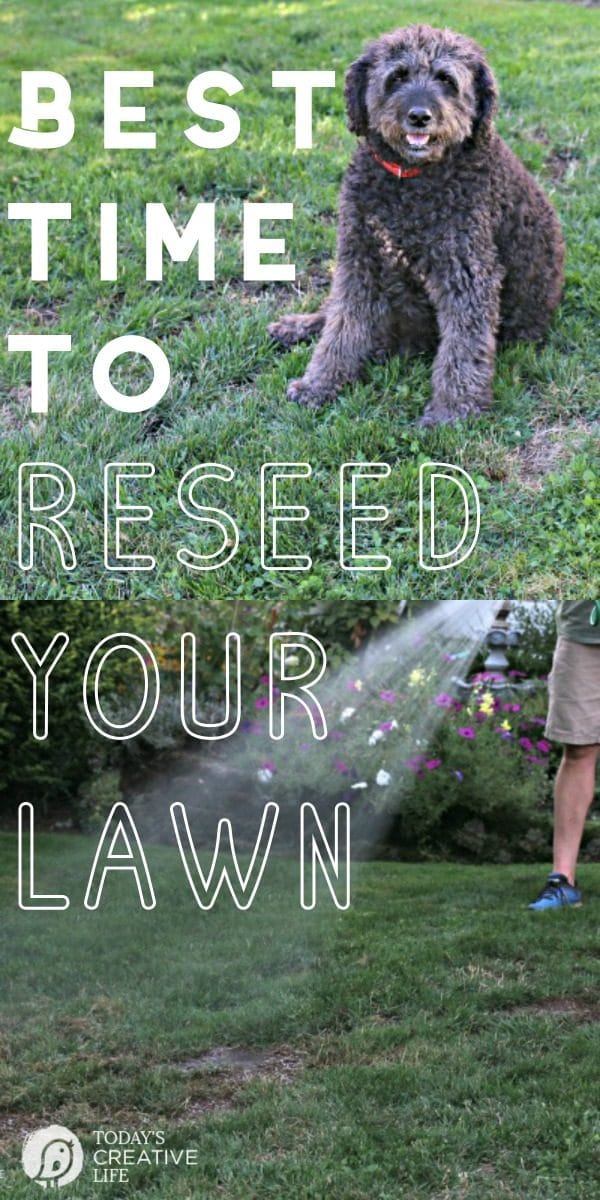 I'm thinking about making one of those "Don't Go Here" dog signs, but I'm not sure if the dogs would read it.
Now we know when to reseed lawn is in the fall! We've got our work cut out for us!
Yard & Garden Ideas
Tackle a few DIY outdoor yard projects by knowing how to take care of your lawn, to creating an inviting outdoor living space.
10 Garden plants to deter mosquitos that you can plant today.
Taking care of your summer lawn is easier than you think.
Easy tips for getting your yard and grass prepped for Fall.
It's time to wake up your yard!
This DIY project was much easier than expected.
This is how to hang patio string lights.
Add easy and creative lighting ideas for your patio.
Don't know where to start?
These 3 ingredients will help control and kill slugs in your garden.