It's starting to heat up and I'm sharing Lawn Care Tips for Summer to complete a 4 part series for a year of lawn care tips & tricks for all seasons.
I have learned so much partnering with Grass Seed America and supporting Oregon grass seed farmers. I hope by sharing all the simple lawn care tips with you these past few months has given you all the lawn care knowledge for your own gorgeous lawn. All my opinions as always are 100% my own.
It's time to enjoy the fruits of your labor and enjoy your healthy green lawn with outside activities, entertaining or just relaxing!
I'll also be sharing "how to" tips and tricks for maintaining a lush lawn with minimal effort all season.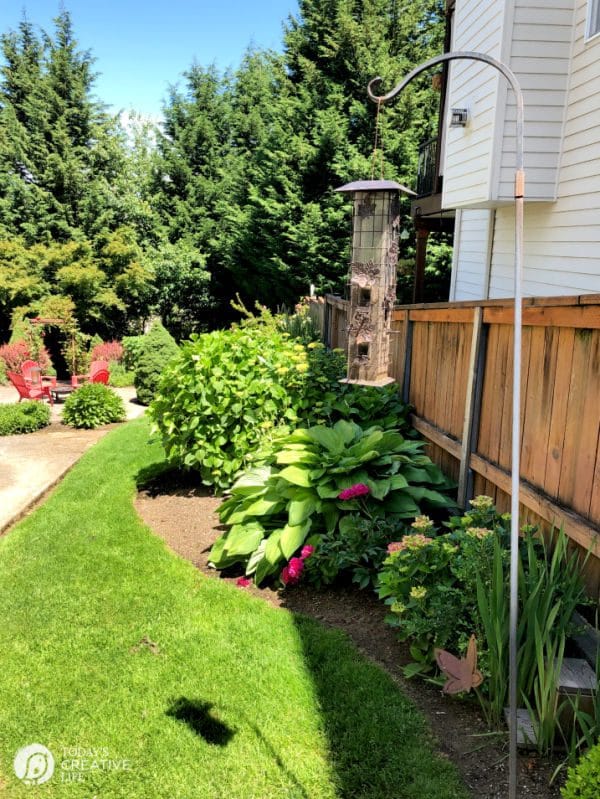 Lawn Care Tips for Summer
If you've missed my other posts for lawn care tips, I'm listing them below. I think you'll be surprised by how simple taking care of your lawn can be.
This year the back of our house was getting a lot of attention. We've been working hard building a deck as well as making our backyard a comfortable place to hang out.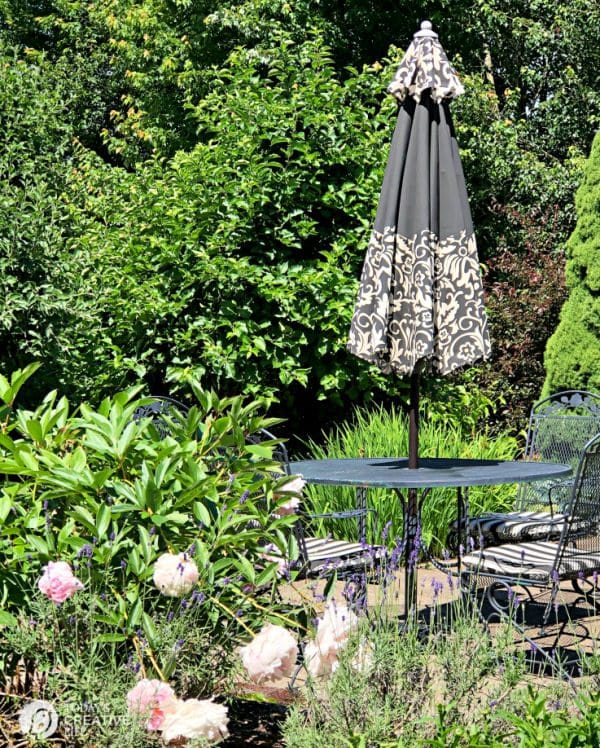 Summer Lawn Enjoyment
I like to create a few spaces with seating which makes it more inviting.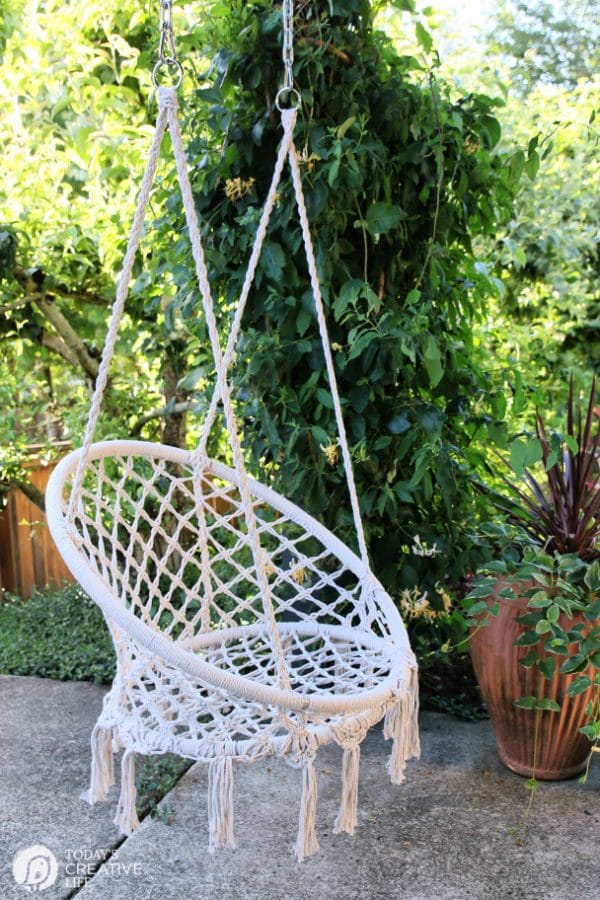 If you create it, they will come! With all the flowers, plants, trees and our lush lawn, it's the perfect backdrop for just sitting and soaking it all in!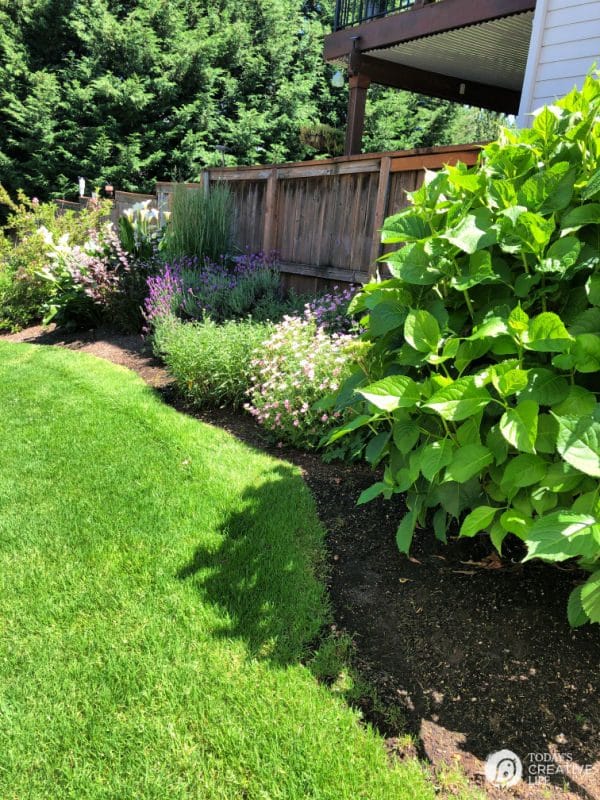 One of my favorite things to do is just sit outside and visit. Before my college son arrives home and he and his friends take over the backyard, we decided to invite our neighbors over for a cool drink on a really warm summers night.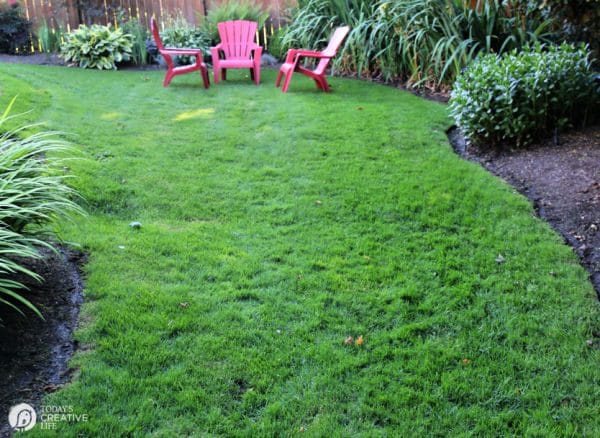 We moved the chairs down into the shade where it was cool and had a great evening. Mojitos were served and a nice relaxing evening was had.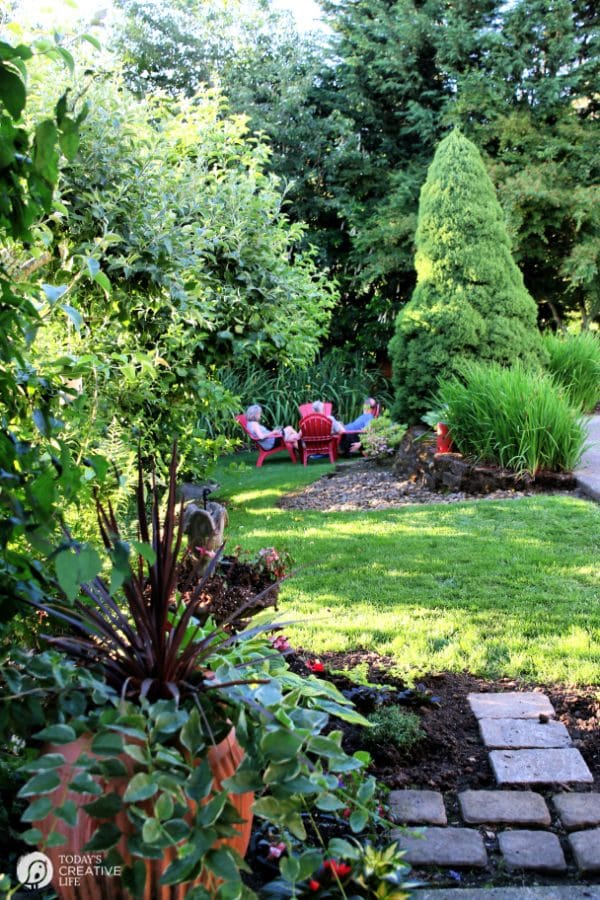 I like to keep entertaining casual so you can really visit. It's also less pressure and I find it less stressful for everyone involved. The less planning the better! It's all about connection and spontaneous entertaining.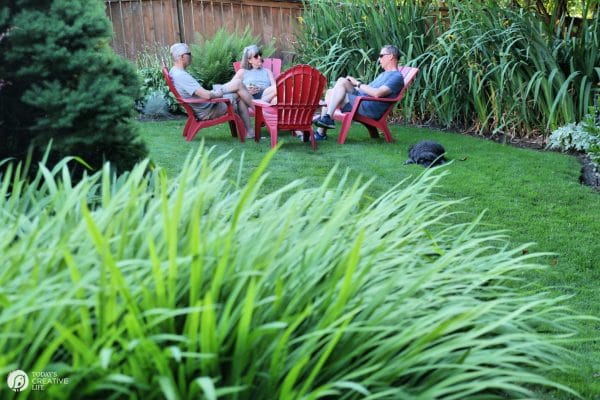 This is how we enjoy our lawn during the summer. Simple living.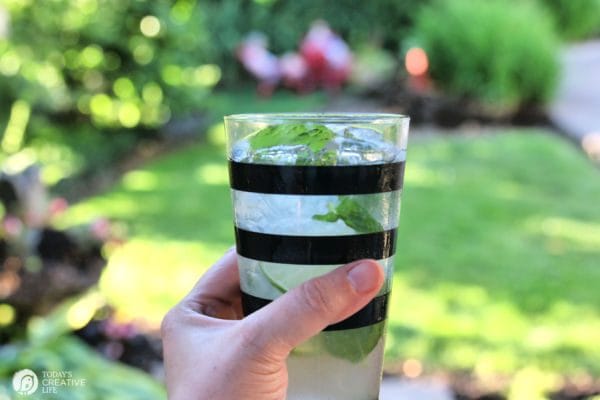 Cheers to creating and maintaining a beautiful lawn!
Tips & Tricks for Maintaining a Lush Lawn for Summer
First of all, we always use top quality grass seed from Oregon farmers. Grass Seed USA is a national coalition of grass seed farmers and academic turf specialists who really know their stuff.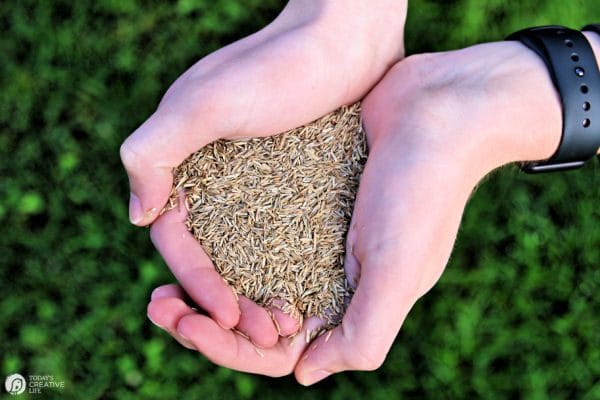 They back it up with years of studying, growing and harvesting grass and grass seed. They are dedicated to teaching you the best practices for growing and maintaining healthy turf. You can always find answers to all your questions about your lawn on their website.
Mow in the Morning or Evening
I had no idea that it was less stressful for the grass if you mow in the morning or evening. You also always want to make sure your lawn is dry before cutting. Lawns are very tolerant, but mowing in the heat of the day can cause more stress.
Avoid Overwatering
I've heard so many tips on how much to water your lawn, but this tip works on all yards, no matter the area you live in. Simply stick a screwdriver into the ground. If it enters the soil easily, your lawn has plenty of water. If you have to struggle a little and it's hard to push the screwdriver into the dirt, it's time to water! Overwatering not only wastes precious water, but it can harm your grass in the long run.
Water Thoroughly vs Lightly
Give your grass a thorough watering a couple of times a week, rather than a little each day. Your lawn will develop deeper root growth if the soil is allowed to dry between waterings. This method can also make your lawn more drought tolerant for the future.
Best Time to Water Your Lawn
The best time to water your grass is in the morning or evening when the temperatures are cooler. Because there is less wind and heat, more water can be absorbed. Watering during the middle of a hot day causes more moisture lost due to evaporation "and it can actually burn your grass."
Don't Bag Your Grass Clippings
Most grass should be cut 2 to 2 ½ inches tall during the summer. If you're keeping up on your mowing, the clippings will be shorter and will break down easily, which provides much-needed nutrients to the soil and will reduce your need for fertilizer.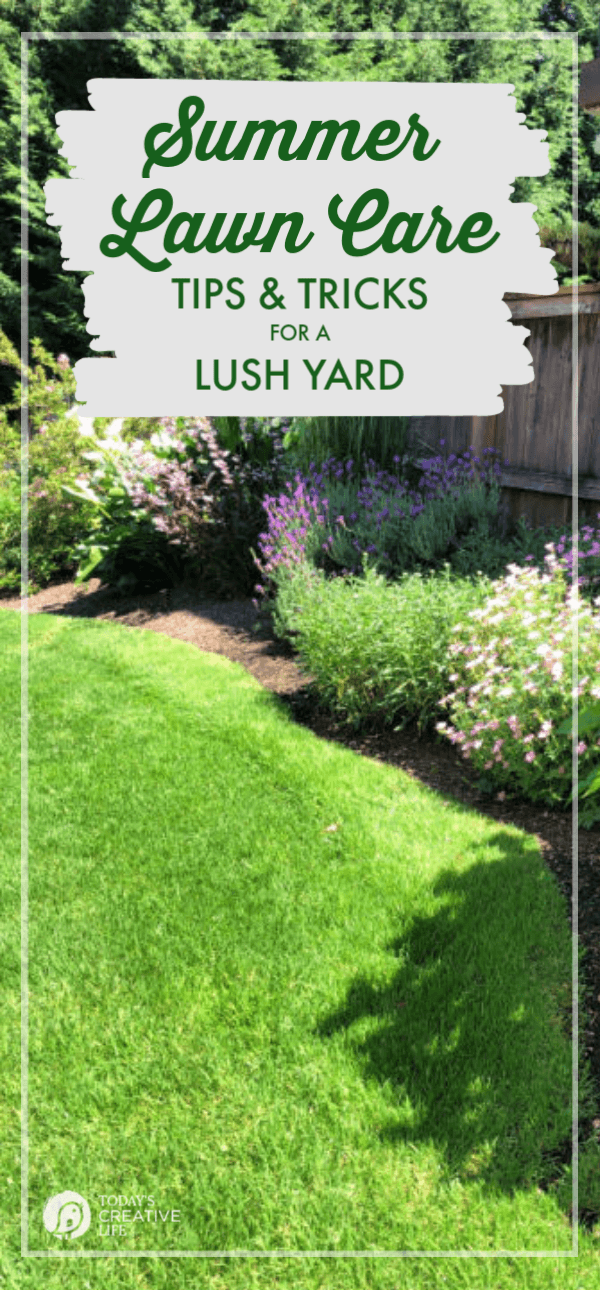 Yard maintenance can be overwhelming if you don't know where to look. You'll want to save these lawn care tips for summer as well as read up on my past lawn care articles.
It's time to enjoy your Summer lawn!
---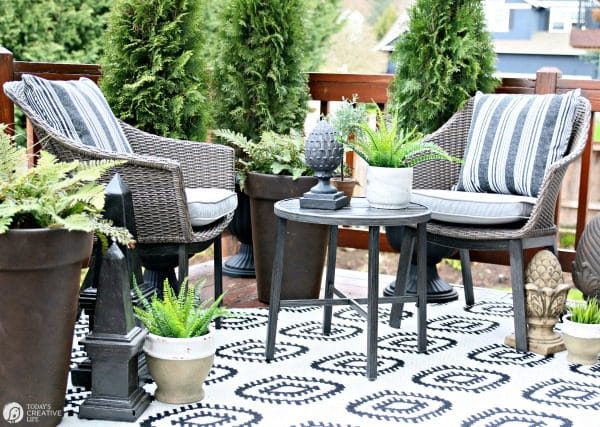 Easy Patio Decorating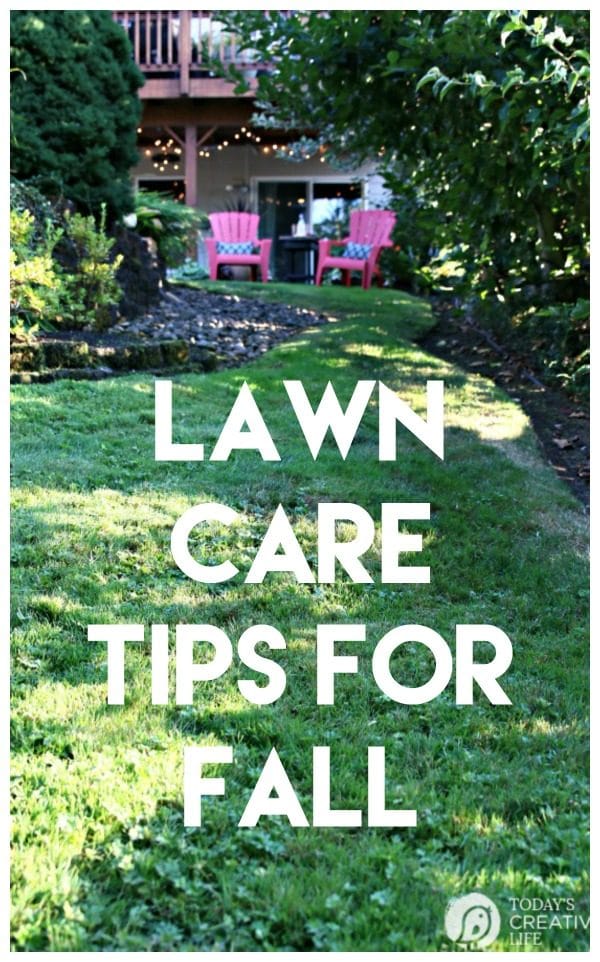 How to Take Care of your Lawn for Fall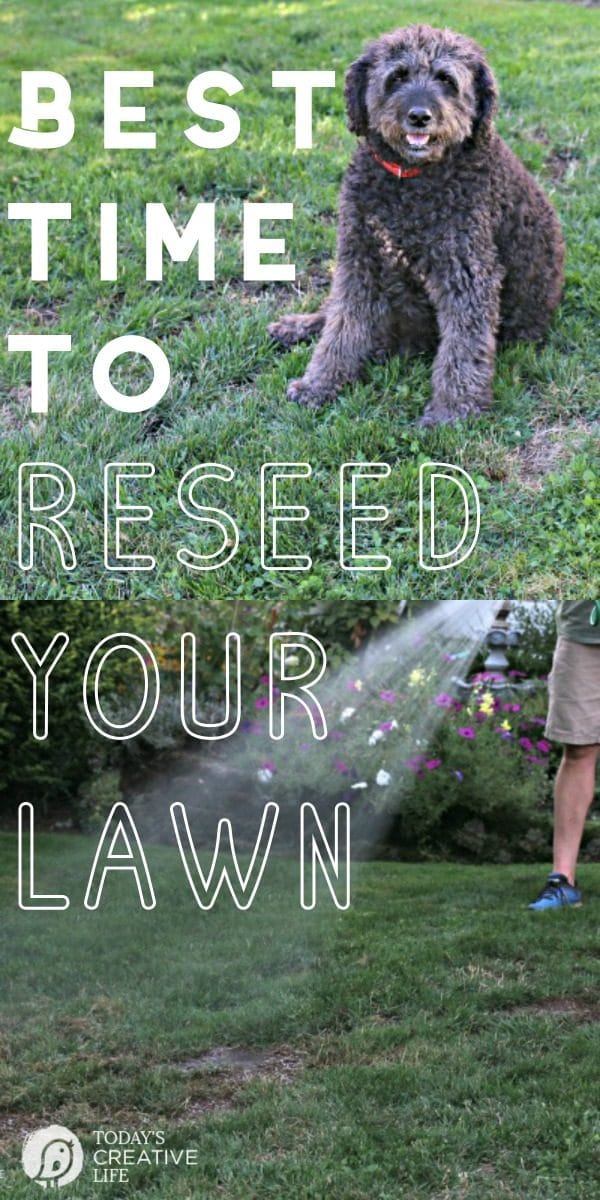 Best Time to Reseed Your Lawn