These Patio Decorating Ideas are easy and budget-friendly! Decorating a patio or deck can be stylish and be done with a limited budget; it doesn't have to be expensive or difficult! Just like my Easy Spring Porch.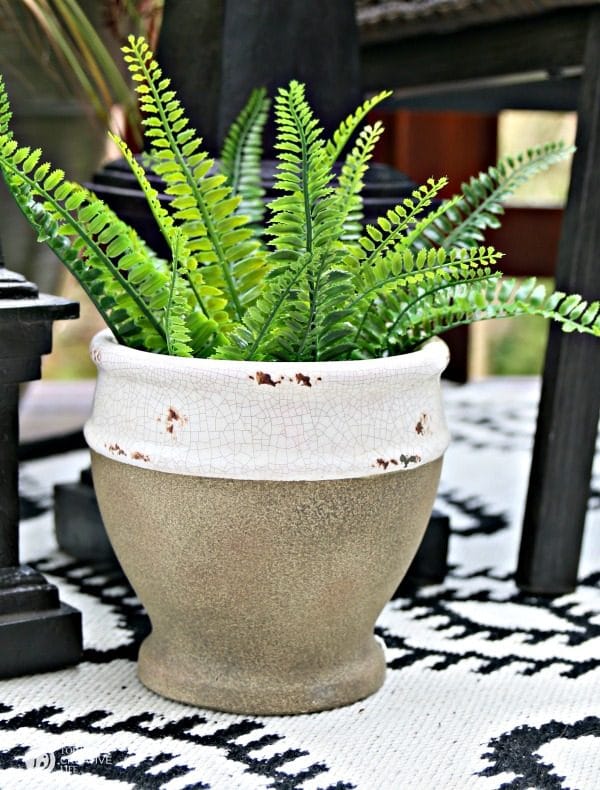 Easy Patio Decorating Ideas
This month as one of the Better Homes & Gardens Live Better Influencers, our focus is decorating our outdoors. Even though it's just nearly spring, this is the time to head to Walmart and see all the new Mix & Match patio ideas. Choose your table, choose your chairs, choose your pillows, cushions, and rugs. So many options as well as sets.
I love this concept because it allows you to choose what items you want to coordinate.
My particular set came all together. This Bistro Set comes with 2 All-Weather Wicker Chairs, matching seat cushions and the small table. Great for a conversation sitting. I've added the rug and striped pillows, and lots of potted greenery.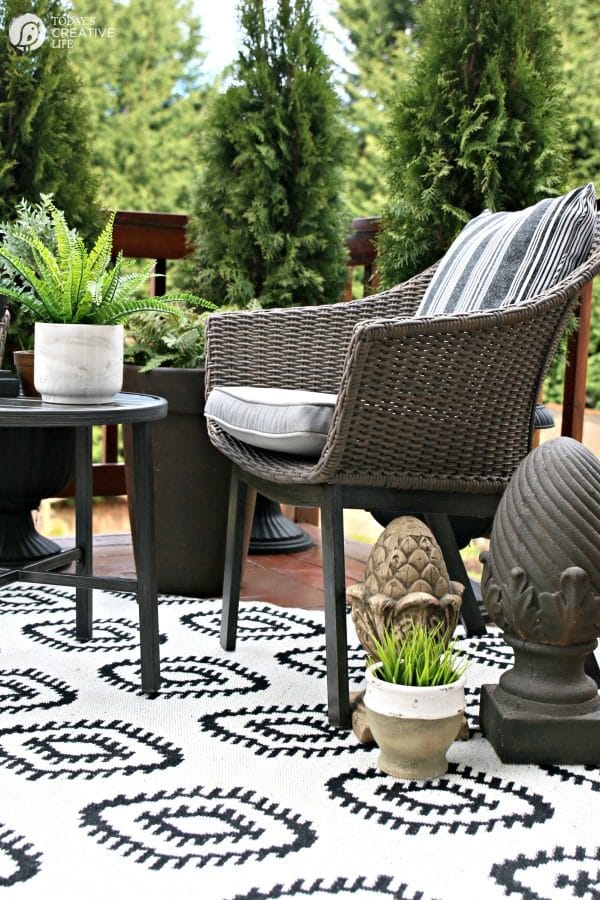 How to Create a Simple Patio
Furniture: Looking at your space, decide on how you want to use it. Do you want to eat outside, do you need extra shade? Or do you just want to create a relaxing area to sit back and have a nice conversation and a beverage? Choose something that can be easily updated with different accents when needed.
Accents: Using outdoor pillows, rugs, and cushions, you're able to create a new look whenever needed. For our patio decorating ideas, I decided on a black, white and green color scheme. I'll add pops of color later. Add garden art accents to compliment the style you want.
Plants: Choose a planter type and color scheme for both the flowers and pots.I am going for a "French" look with lots of greenery. I'll add flowers soon.

If you go in with a plan, you'll have a space that flows and looks relaxing.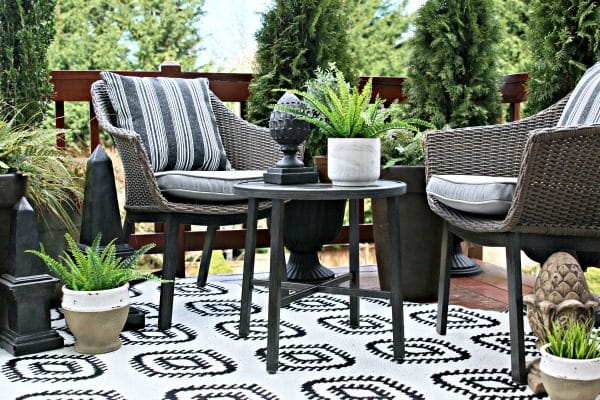 ---
Patio Decorating Ideas | Shop This Post
All items listed are from Better Homes & Gardens at Walmart.
TOTAL COST = $234.81
---
Creating an outdoor oasis doesn't have to be overwhelming. Use my Easy Patio Decorating Ideas and tips to help you create a plan and the space you deserve!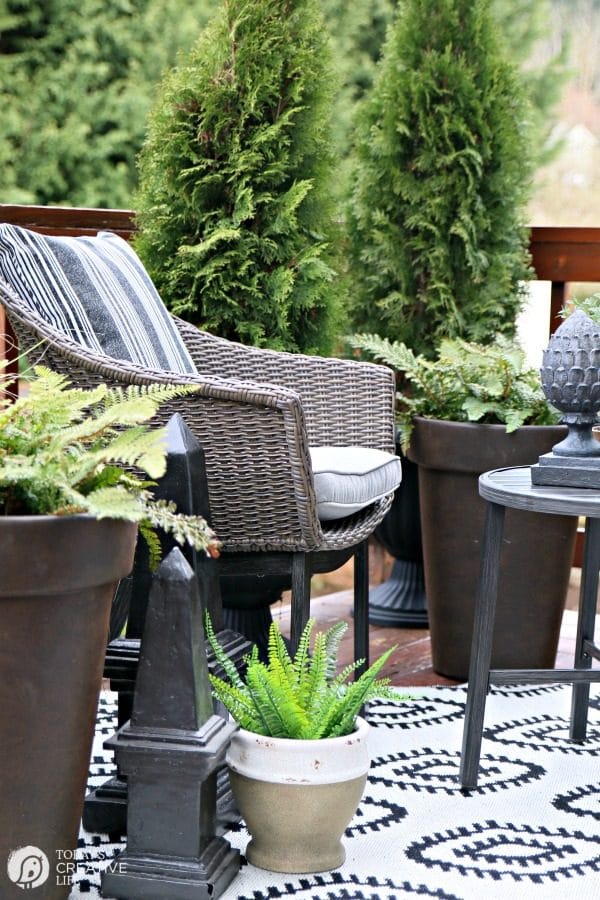 Step by step until it's done!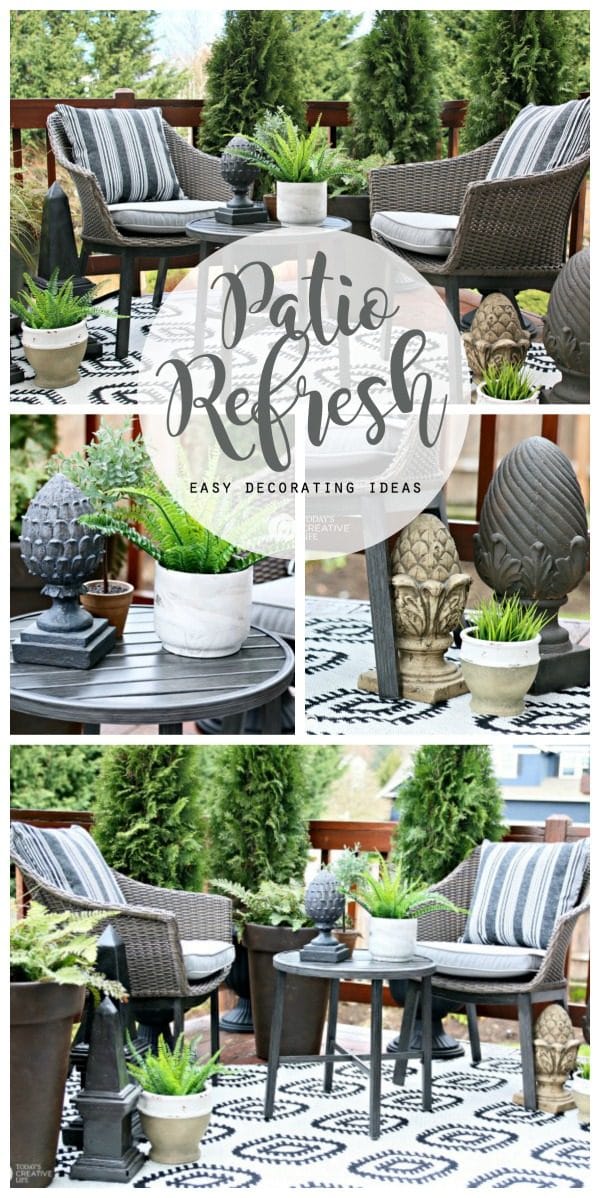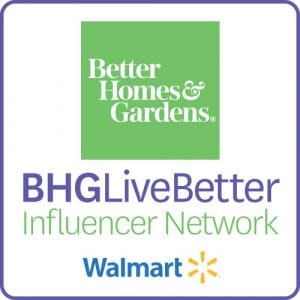 ---
More Simple Outdoor Decoration Ideas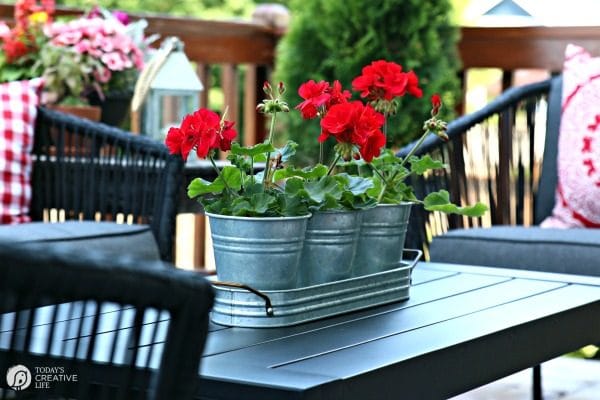 Small Patio Decorating Ideas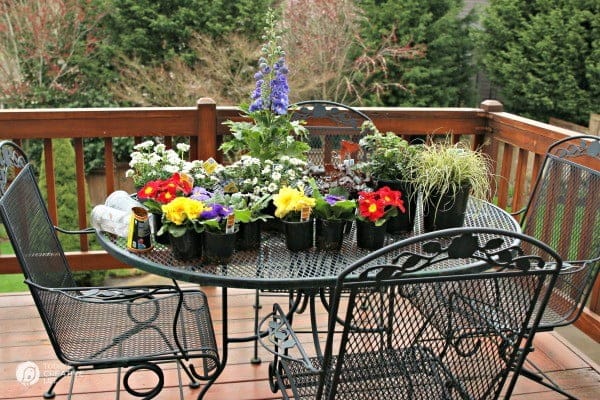 Springtime Decorating Ideas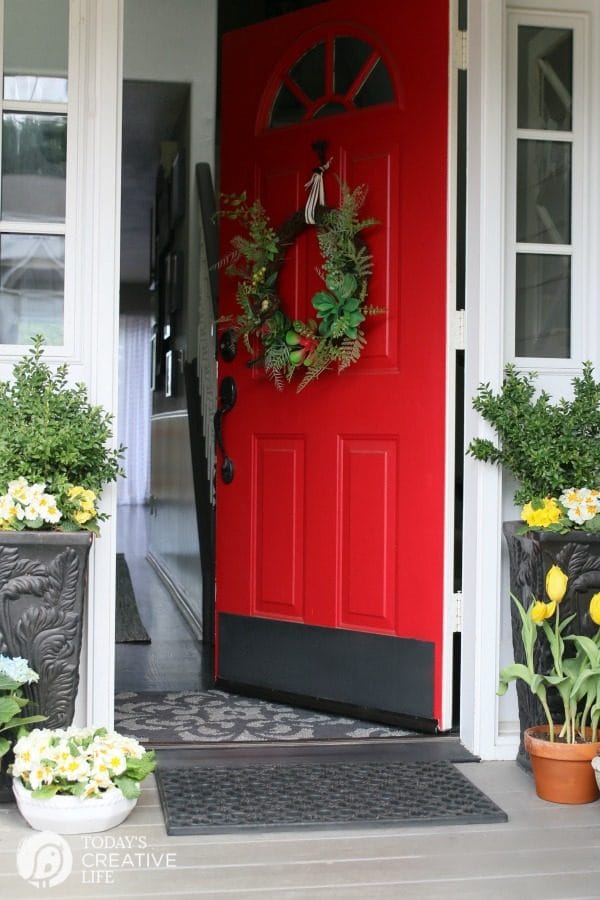 Front Porch Ideas for Spring