The countdown to Christmas has begun! This certainly isn't an original idea, but I had never tried this, although I'd been admiring them for a few years. They couldn't possibly be as easy as everyone says. I'm going to show you How to Make Glitter & Painted Glass Ornaments in any color you need!
How to Make Glitter & Painted Glass Ornaments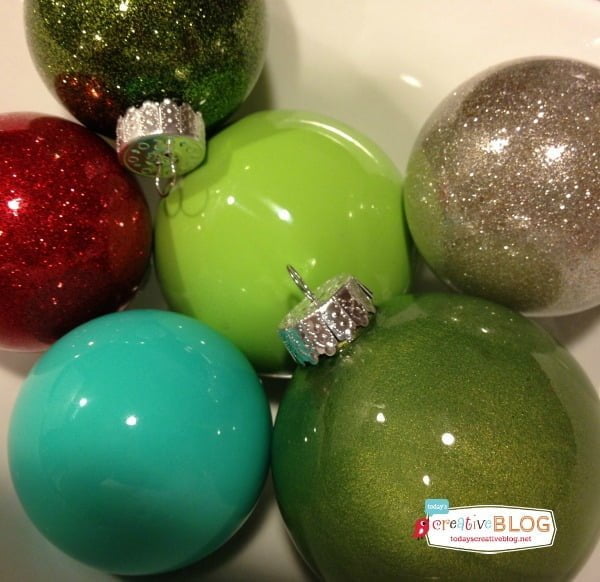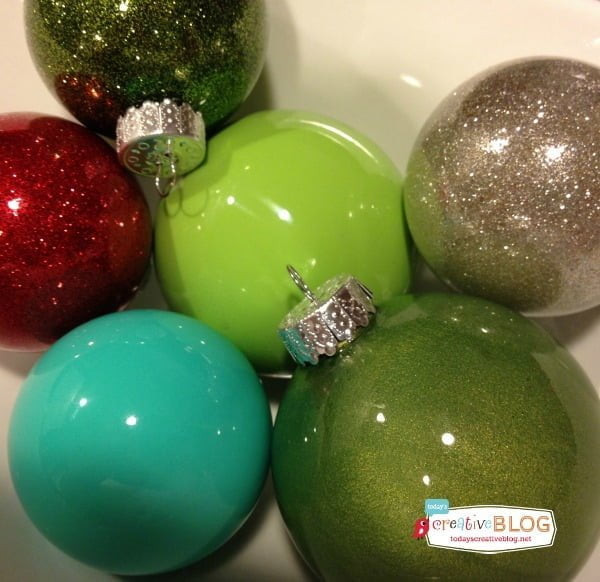 Well, guess what? They ARE easy! SO easy! I'll be showing everyone how fun and easy these are on my monthly segment on AMNW. I think Helen the host will love these! If you're visiting from AMNW, WELCOME! Sign up here to receive an email notice whenever I post. I love finding fast and easy ways to decorate my home for the holidays, like my glittered poinsettias.
I love that you can create a custom color theme for your home whenever you need to. These are also a great project for older kids.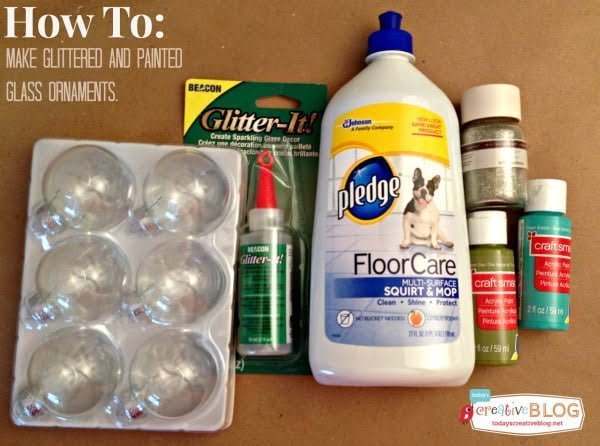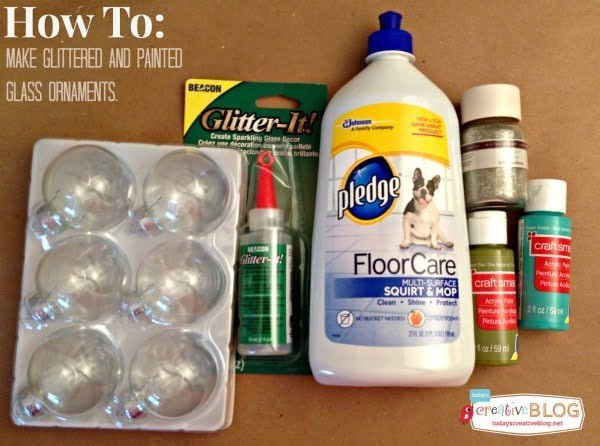 What you'll need:
Glittered Glass Ornaments
Painted Glass Ornaments
Clear glass ornaments
Acrylic paint – I like the cheaper brands for this. Also any with a thinner consistency works better for me. Metallic paints work great. The glitter paints dried with an opaque look.
Small dixie cup – to set the ornament in while it drains and dries.
Paper Towels
How to Make Glittered Glass Ornaments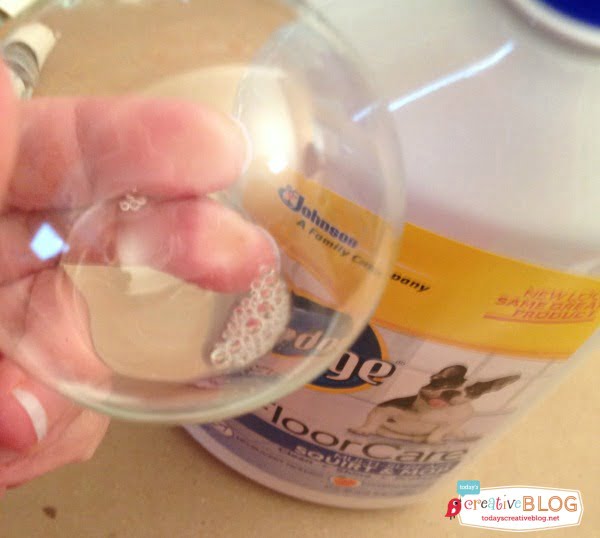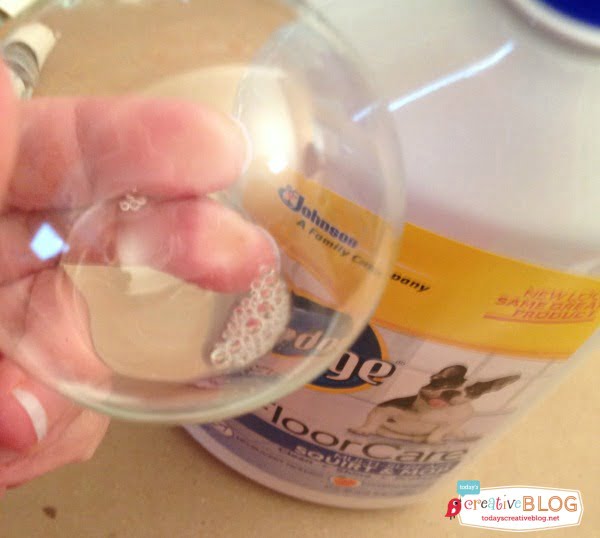 1. Take the ornament hanger off before. Pour a small amount into the glass ornament. Swirl around making sure to wet the entire inside. Pour the remaining liquid back into your Pledge bottle.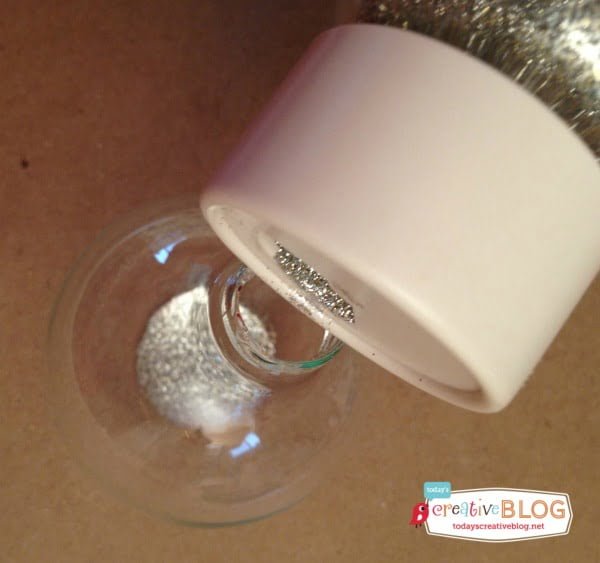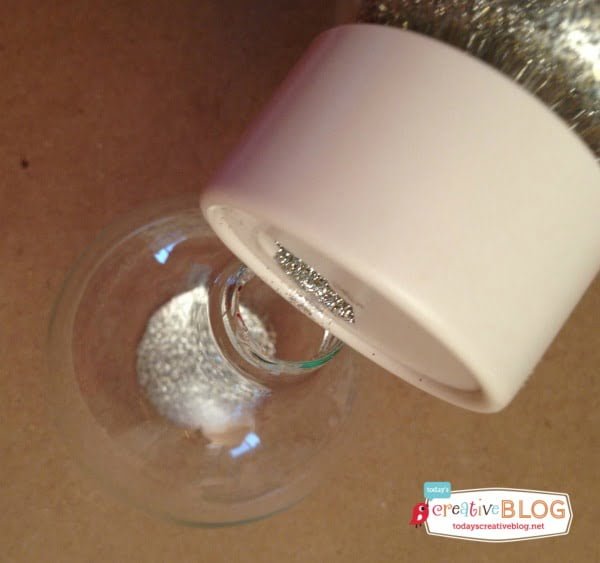 2. Sprinkle and pour a generous amount of glitter inside your glass ornament. You may want to use a small funnel or make a paper cone. My glitter bottle had a pretty good opening for perfect pouring, so I was able to do it without a funnel.
3. Covering the opening with a paper towel, shake and swirl until the inside is completely covered with glitter.  If you need more glitter, just pour more in. Shake out excess glitter.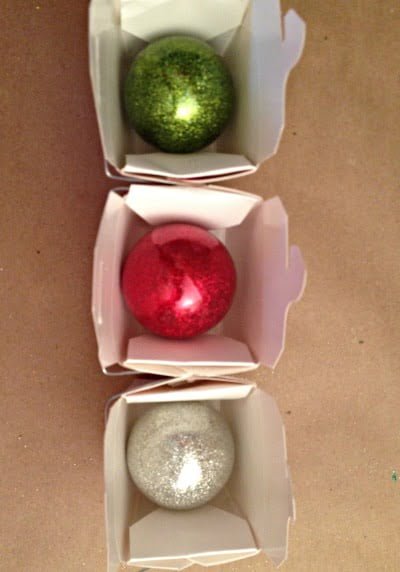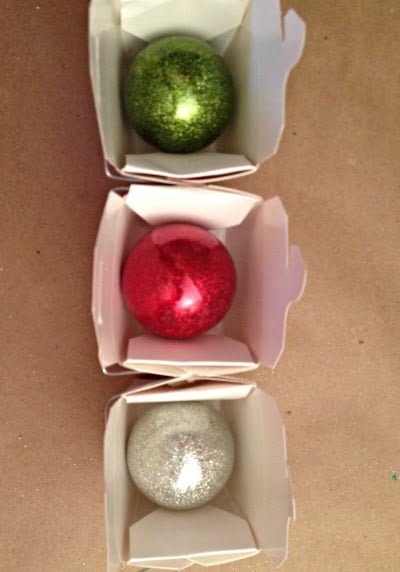 4.  Set the ornament upside down with the opening facing the bottom of your dixie cup.  As you can see I used small take out boxes…….because I have 14,000 of these. I learned if I fold down the sides, they hold my ornaments perfectly. This allows them to dry with no pooling of excess liquid or glitter. Dry at least 6 hours before placing the ornament hanger back on.
How to Make Painted Ornaments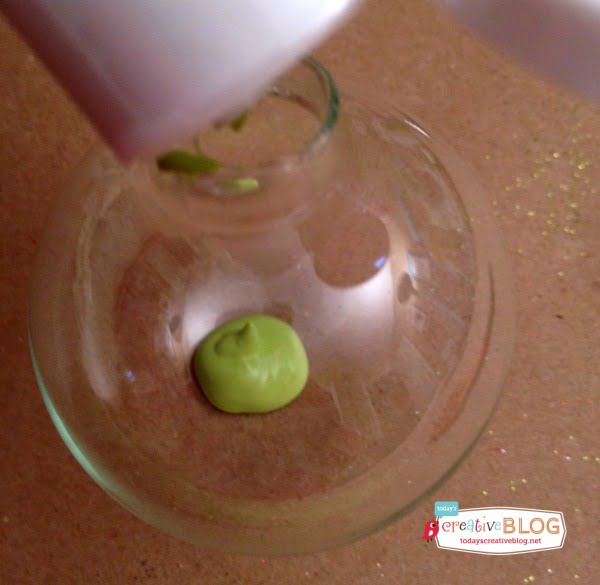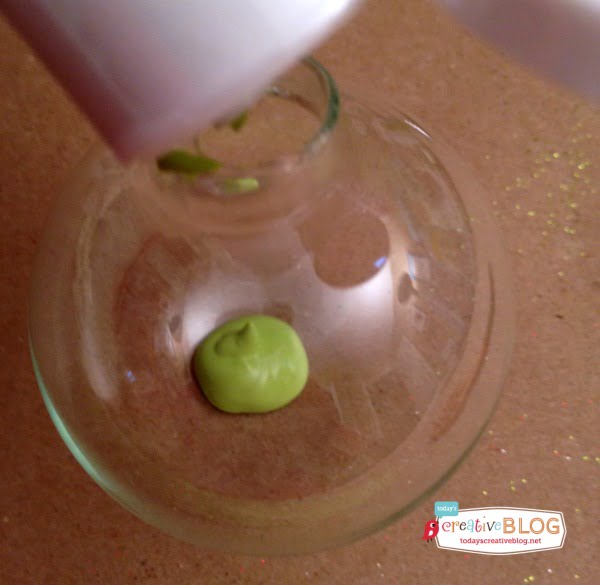 1. Pour a liberal amount of acrylic paint into your glass ornament.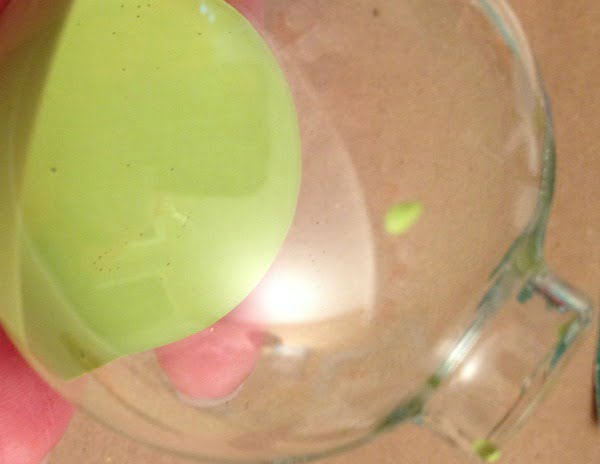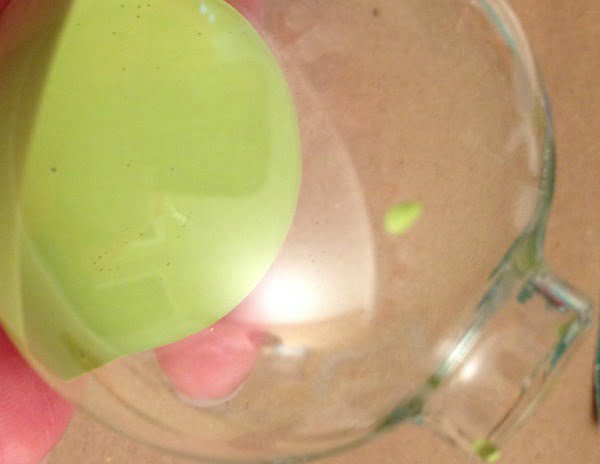 2. Swirl or gently shake so paint is covering the entire inside of the ornaments.
3. Place upside down in your dixie cup to drain. Let it dry for at least 24 hours. Place your ornament hanger back on and enjoy!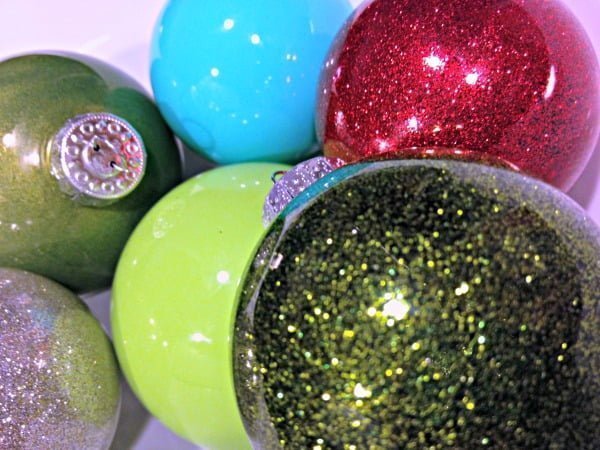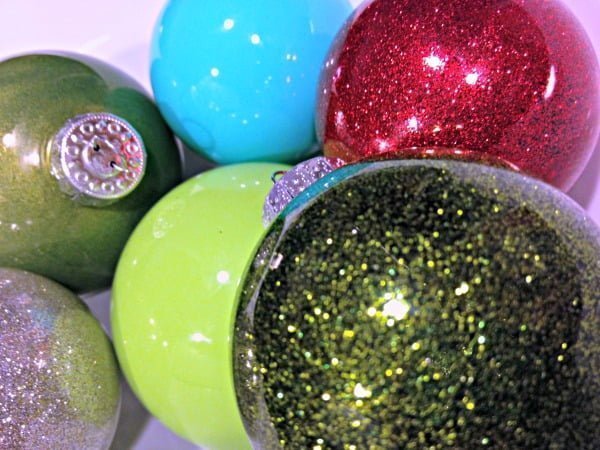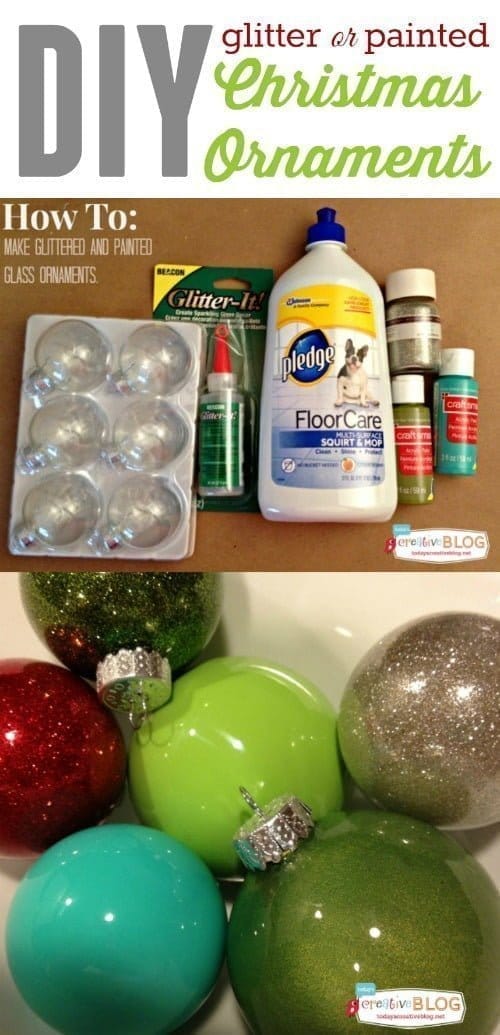 Looking for more ways to make your holidays easier?
Download this FREE Baking Tips and Substitutions Printable!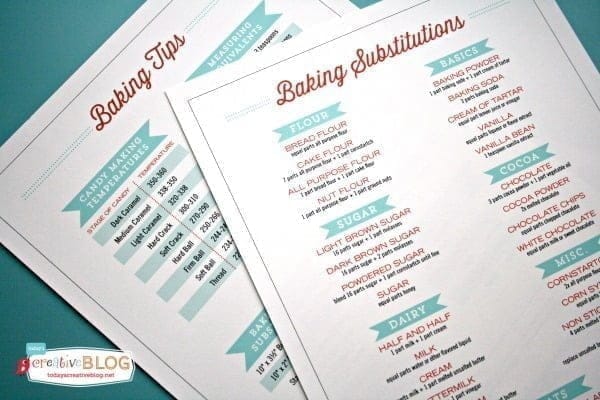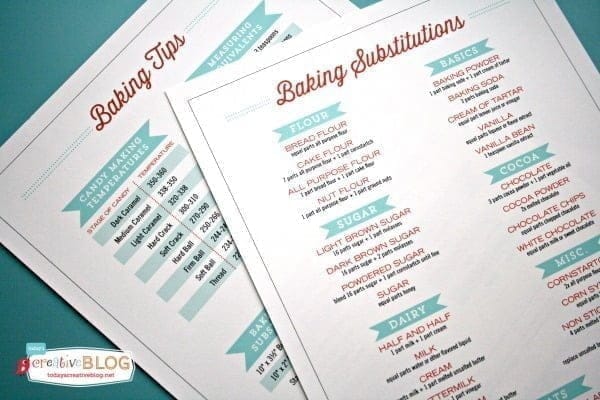 DIY Christmas Coasters – Find out how I made these!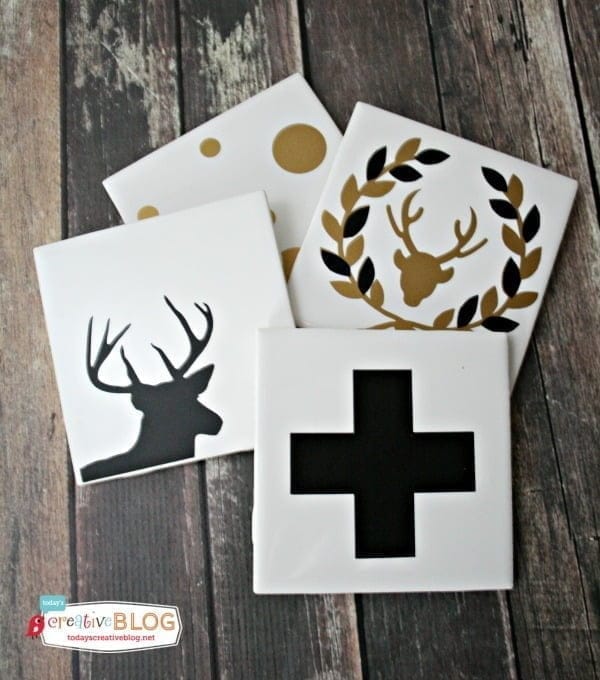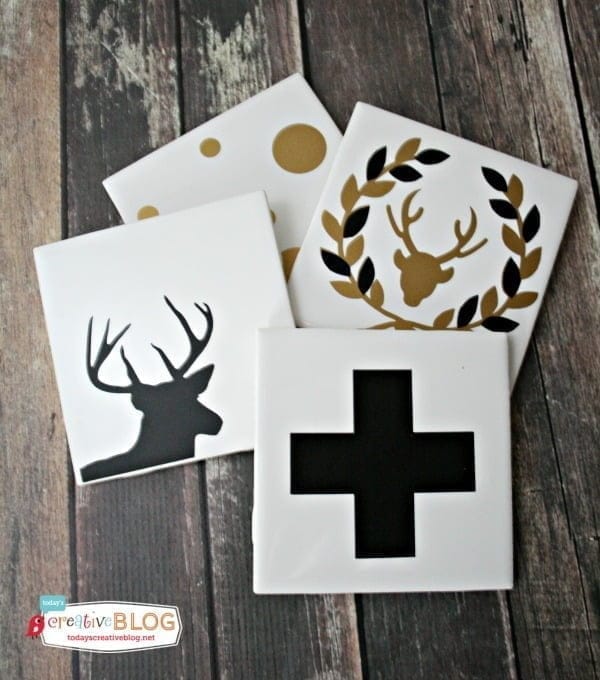 Other quick ways to decorate for the holidays
This post contains affiliate links.