I never look forward to Decorating for Christmas.
Just hear me out before you think I'm some sort of Christmas scrooge.
Decorating for Christmas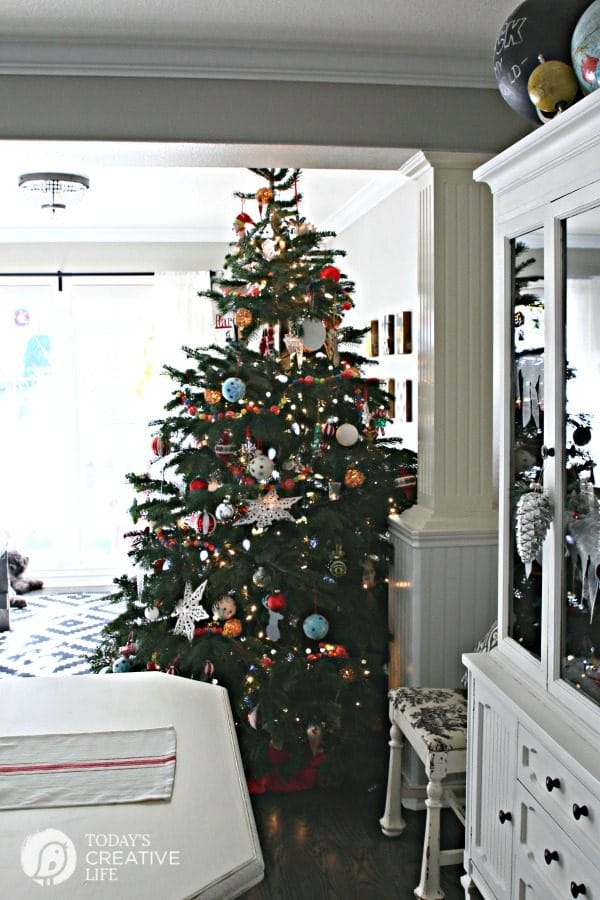 Since we host Thanksgiving every year, I tend to spend a little time fluffing my nest getting ready for company. This year, we actually did a mini-remodel, so we had JUST completed everything the week of Thanksgiving. We had new hardwood floors installed, painted the walls, swapped out all the light fixtures, painted the hutch and the banister and completely re-did the powder room. We had only planned on the new floors and repainting, but it was like the children's book "If you Give a Mouse a Cookie". I'll be sharing more on all that later.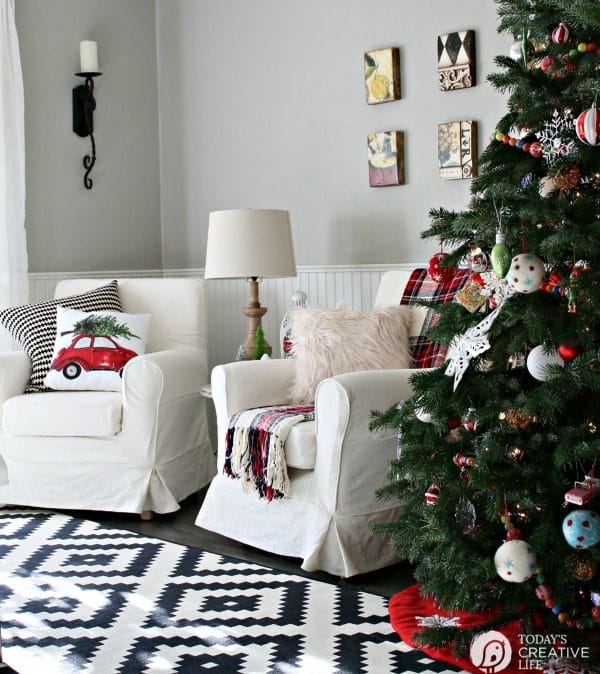 As I was saying, I had the house decorated JUST how I wanted it and now it was time to cut a tree and start the decorating for Christmas. I always have such a hard time putting away some of my favorite items to make way for holiday decor. I know…. I know…. first world problems. Believe me, I know how ridiculous and irrational I'm being.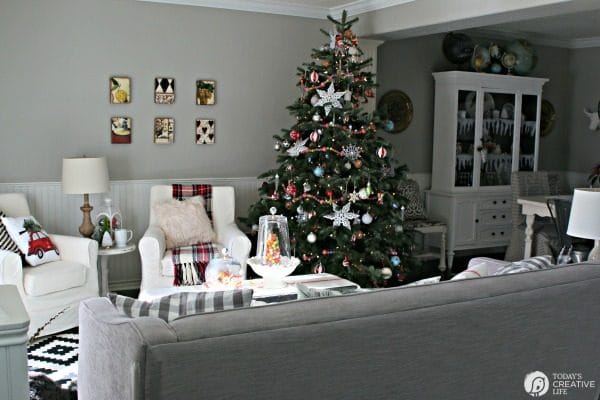 Once I get going and see a theme transpire, I'm OK. I usually only buy a couple of new items each year and use what I have. Now that I'm done, I love it!
Inexpensive Ways to Decorate for Christmas
This month as one of the Better Homes and Gardens Live Better Network Bloggers (say that 5 times), my challenge was to create a cozy and comfortable place in my home. A place for calm. Which is exactly what I needed! I wanted to keep it simple and knew exactly what I wanted.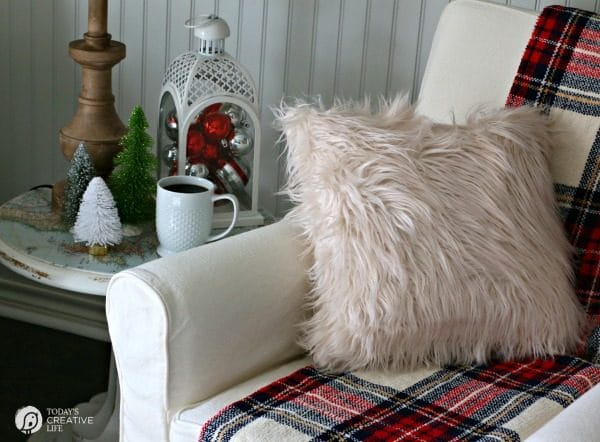 I'd had my eye on the plaid chenille throw (affiliate link $12.88) and that faux fur fuzzy pillow ($8.97). I knew they'd look fantastic in my white chairs next to the tree! I also bought the super soft ivory rosette pillow (not pictured) for my family room. It's SO soft!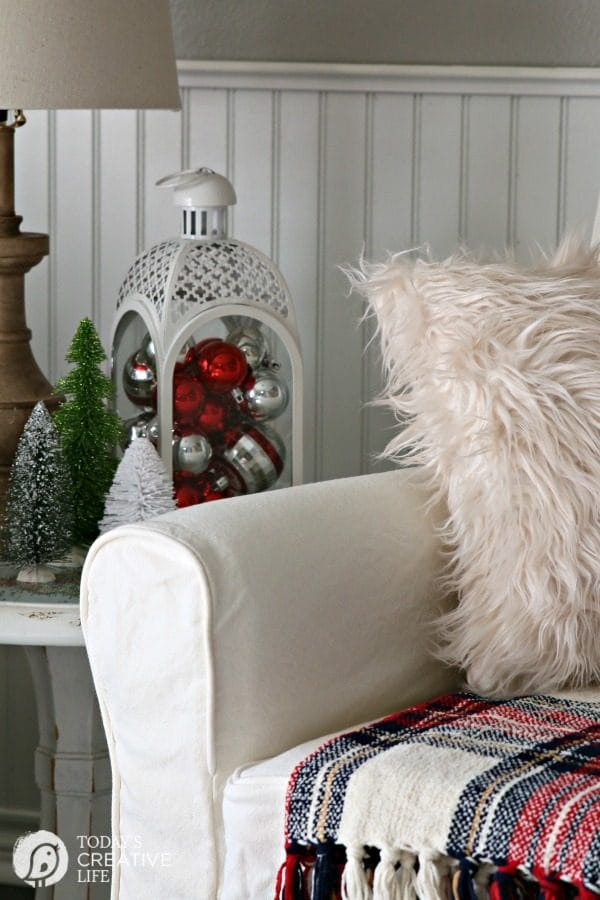 I added the white metal lantern ($14.88) for simple table decor. I was going to place one of the flameless candles inside but loved the look of the red ornaments for a pop of color.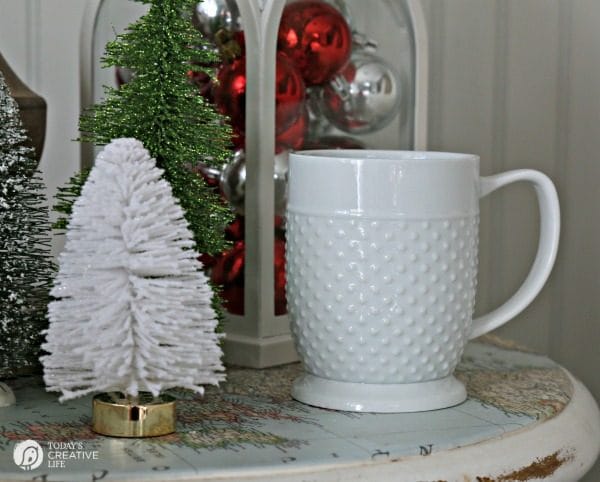 Even my most loved coffee cups are from Better Homes and Gardens. I cannot get enough of the hobnail style.
If you're ever in the need for quick holiday decor, just throw a bunch of Christmas balls in a bowl and you have an instant centerpiece. Another one of my favorite and quick ways to create some Christmas decor is my 5 minute Christmas Luminaries. You can't go wrong with cranberries and Christmas greens.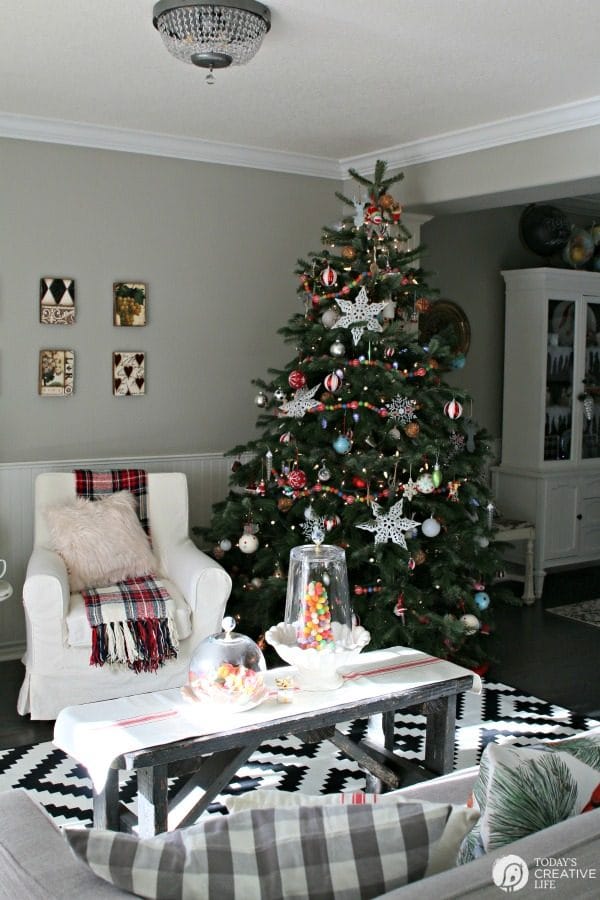 My living room is comfy and cozy and I'm left wondering why all the fuss over decorating for Christmas? Now I'll probably get cranky when I have to redecorate for January.
But until then, I'll be curled up next to the tree.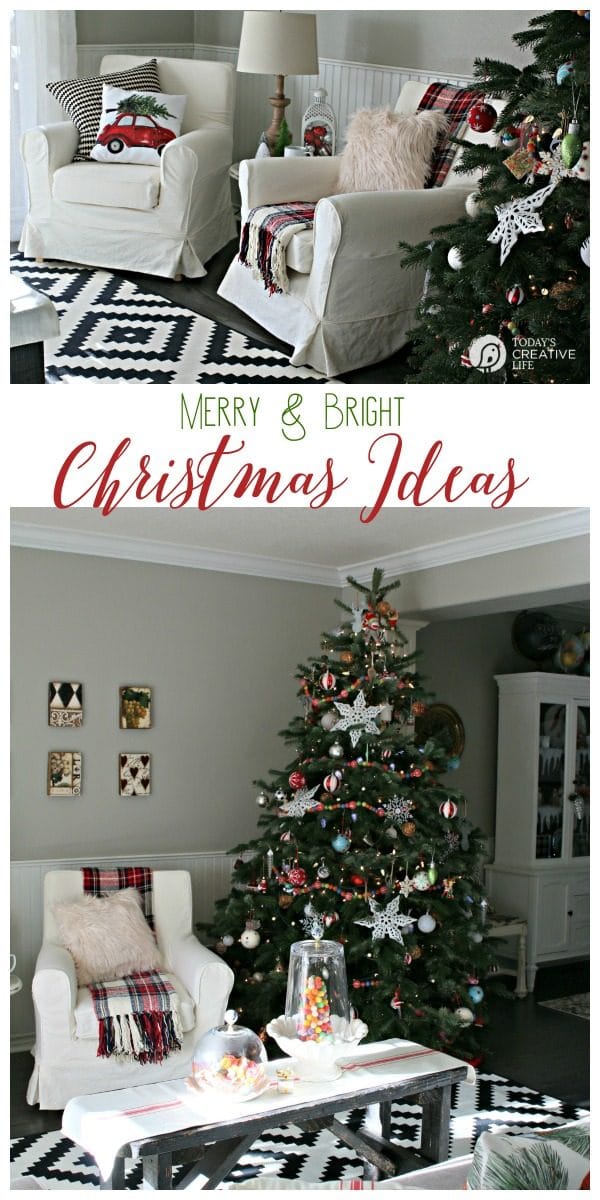 ---
More Decorating for Christmas Ideas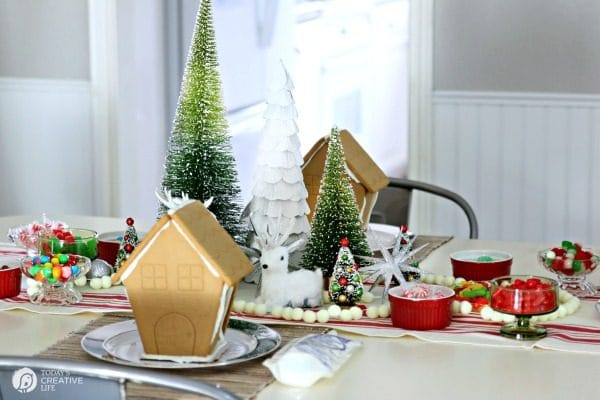 Gingerbread House Decorating Party & Holiday Centerpiece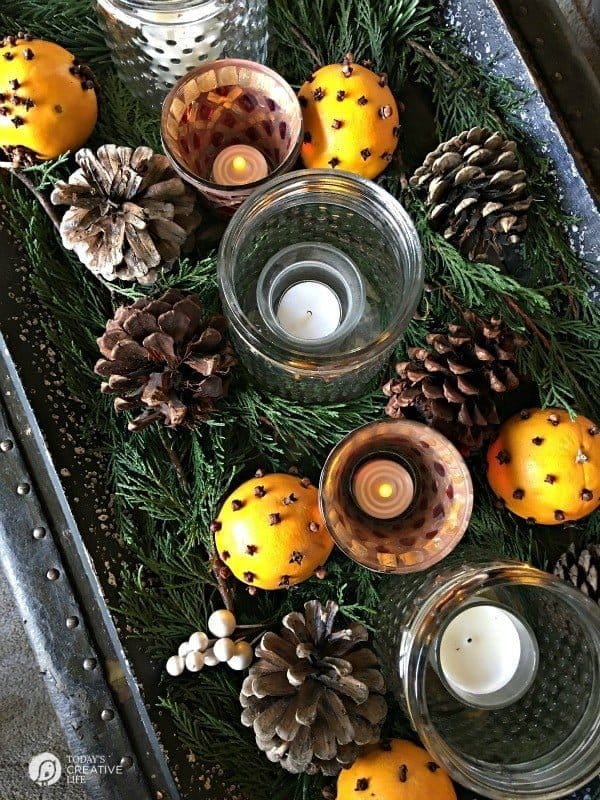 Orange and Clove Centerpiece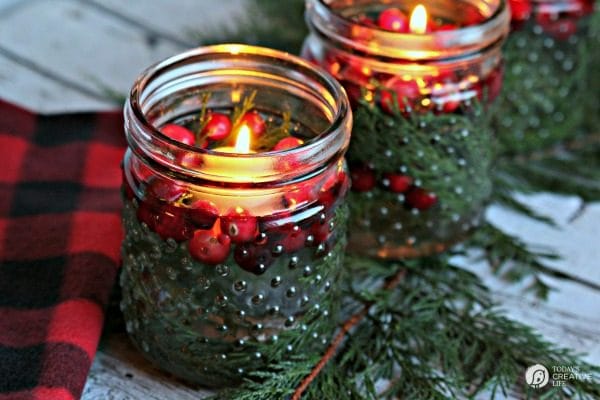 5 Minute Christmas Luminaries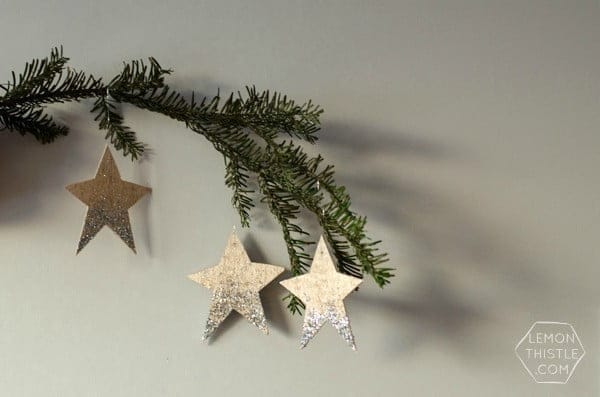 DIY Glittered Wood Star Ornaments