Make your own Christmas holiday ornaments with balsa wood. These are the cutest DIY Glittered Wood Star Ornaments with a great tutorial so you can make your own!
Making our own holiday ornaments or keepsake ornaments makes every year more special. Time to get crafty!

DIY Glittered Wood Star Ornaments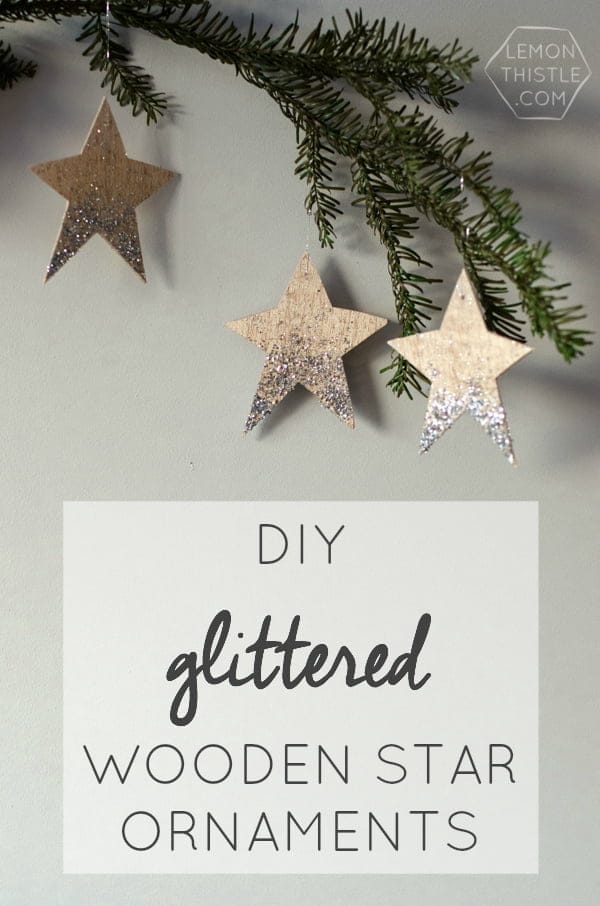 Hello again, Colleen here from Lemon Thistle (home to DIY, parties, home decor, and babies). I'm so excited to be back over at Today's Creative Blog with you to share these glittered wooden stars ornaments! I am so in love with the way these turned out- they fit my Christmas style this year perfectly. They're natural with a bit of sparkle and all-around simple and pretty. The lot of them cost me less than ten dollars to make and they were finished in under an hour- my kind of DIY!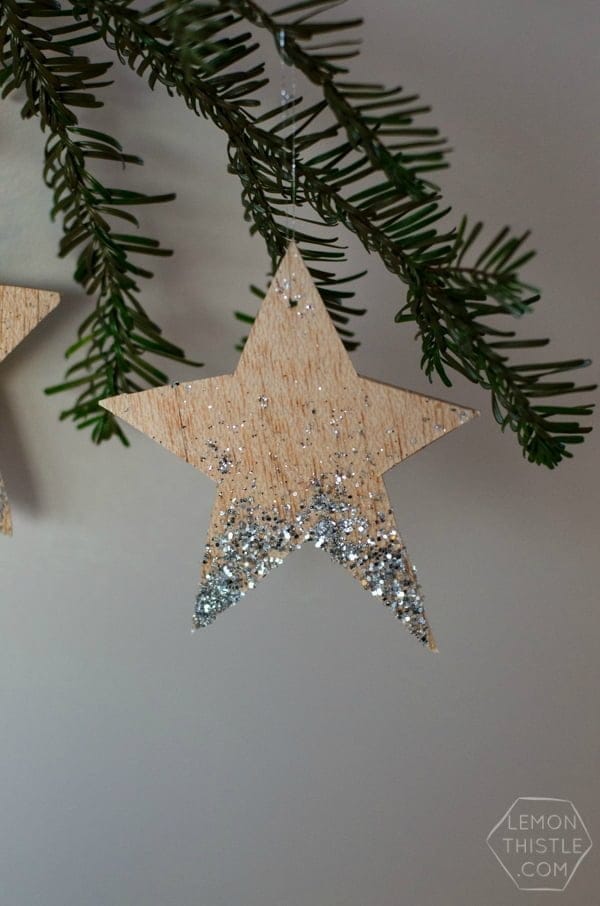 How to Make DIY Glittered Wood Star Ornaments
You'll Need:
1/16″ Thick Balsa Wood (found at craft stores such as Michaels)
Craft Knife & Cutting Mat
Adhesive Spray
Glitter (I used a chunky and a fine glitter)
Metallic Thread for hanging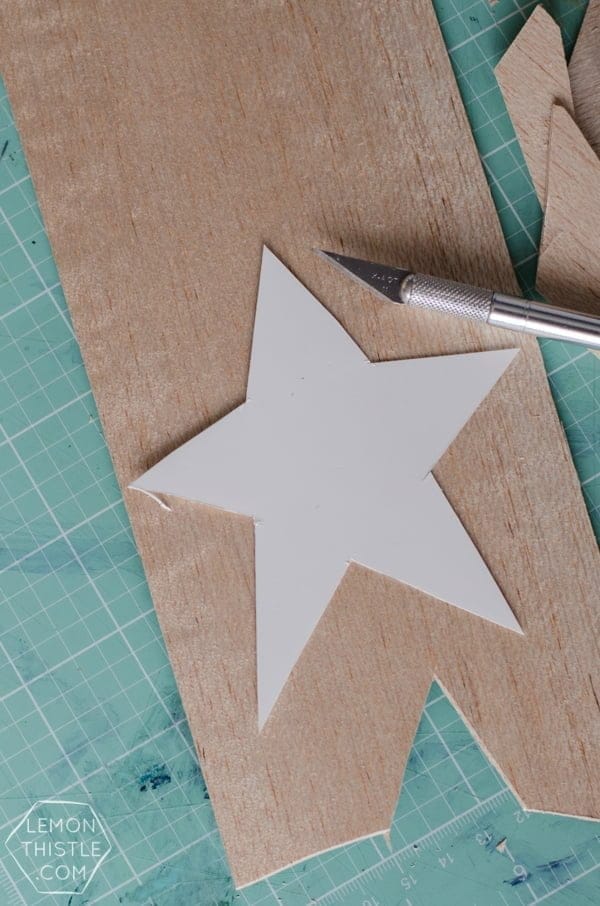 Start by drawing out a star template. You could free-hand, or find a template you like online. I used the craft knife to lightly 'trace' the template, then cut them out by doing a few passes with the craft knife. Balsa wood is fantastic for crafts since you only need a craft knife to work with it. The only downside- it's very delicate, so be gentle when cutting and punching to avoid breaking the pieces.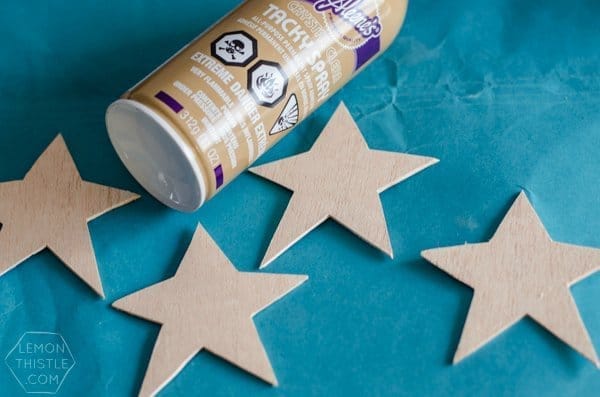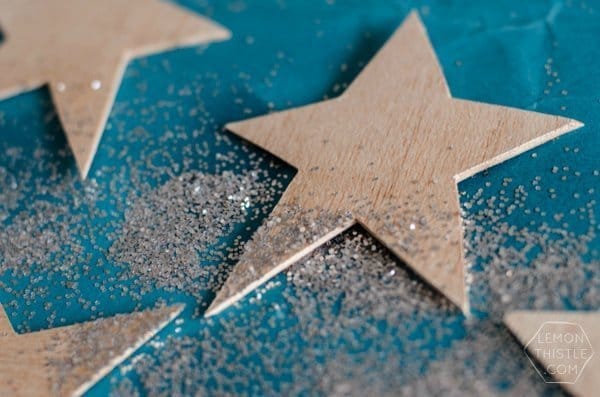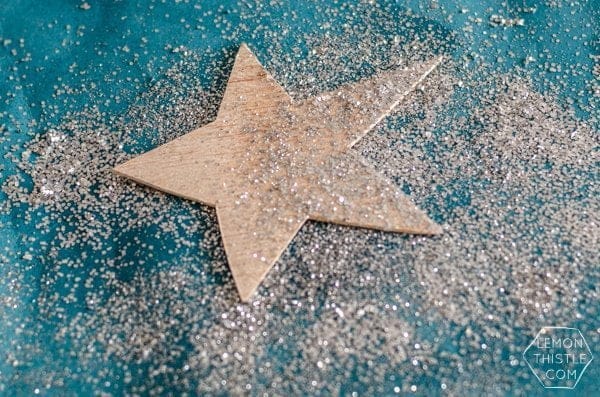 Once you have your stars cut, you can get to the fun part… glitter! Make sure you cover your surface with old paper or a garbage bag before you use the spray adhesive. That stuff gets everywhere! Mist your stars one at a time with the adhesive then use your fingers to sprinkle the chunky glitter over the bottom of the stars. When you've done them all, go back to the first and spray it again, this time sprinkling the finer glitter over the bottom of the star and lightly over the upper half to create an ombre effect (I'm loving that trend, guys). Flip them over and repeat on the other side.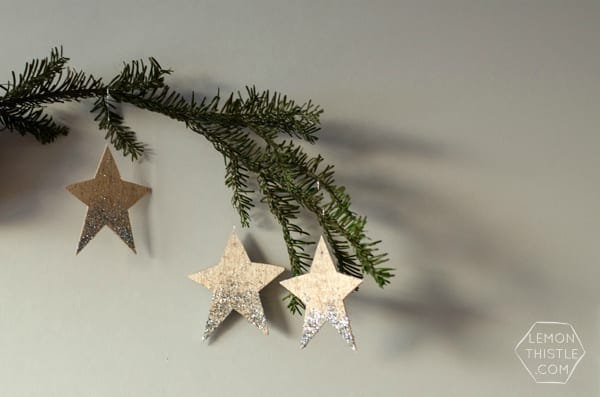 When you're happy with the glitter on your stars, you can use the craft knife to make holes for the metallic thread to hang them. That's it, that's all. Then enjoy hanging them on your tree- the glitter reflects off the lights and they're pretty magical.
What do you think? I'd love to hear what your holiday style is!
See more from Lemon Thistle.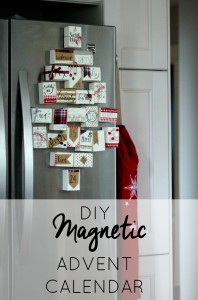 Magnetic Advent Calendar – Click Here to see more!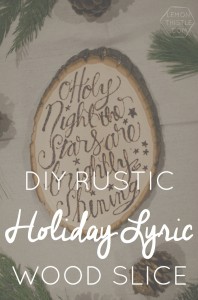 DIY Rustic Holiday Lyric Wood Slice – Click Here to see more!
---
DIY Holiday Ornaments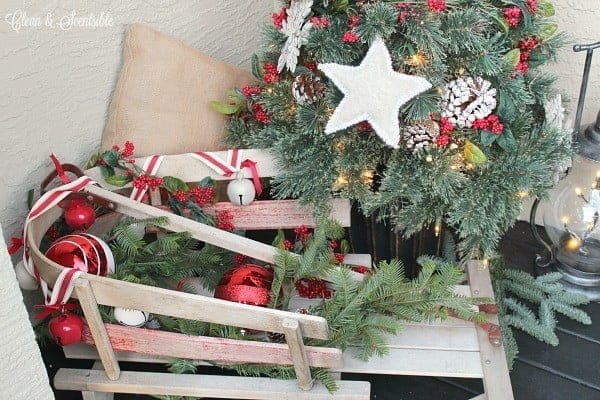 Rustic Star Sweater Ornaments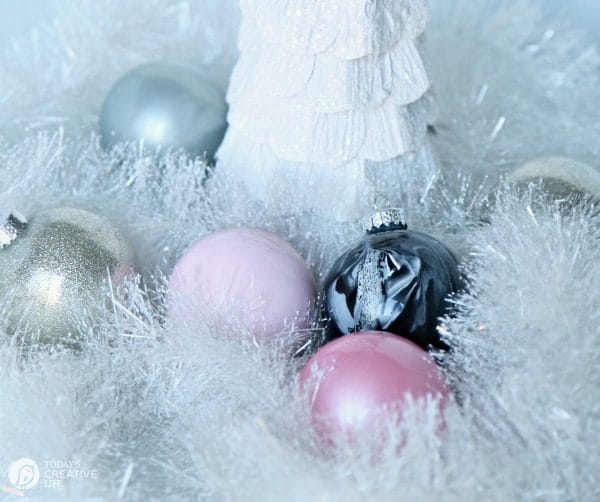 How to Make Glitter Painted Glass Ornaments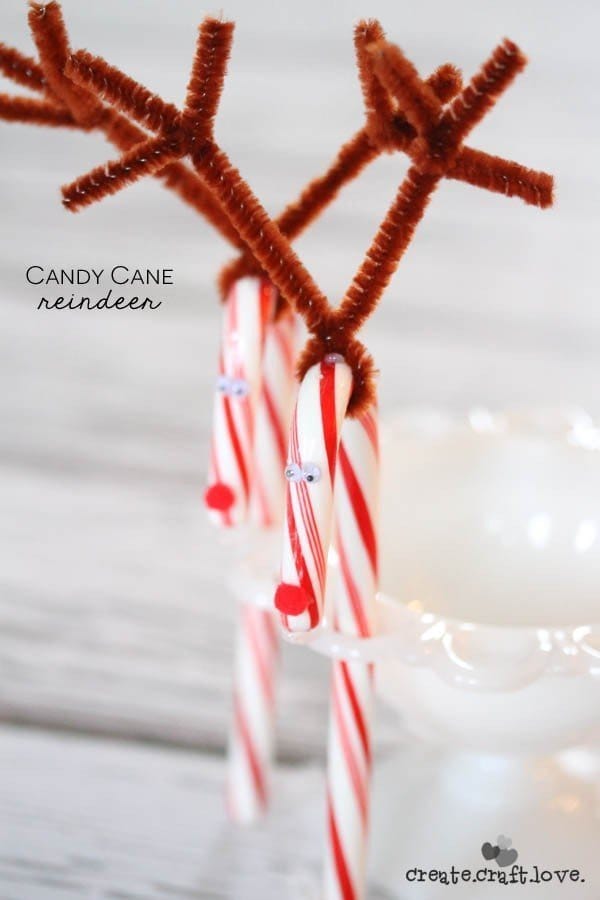 Candy Cane Crafts