These Rolo Leprechaun Hats are such a fun kids craft! I'm so glad this cute girl lives near me! The last time I saw her, I twisted her arm and made her promise to send me a crafty post! These Rolo Leprechaun Hats are adorable and perfect if you have little ones. 

Please welcome my friend Stephanie!
---
Hi everyone, I'm Steph, from Crafting in the Rain and I'm so excited to be visiting today! You'll generally find me working on something with paper, washi tape, or fabric, and almost always–some glue. Which thankfully still dries here in the Pacific Northwest 🙂

These little gold leprechaun hats come together so quickly because you don't even have to unwrap the candy. This makes them perfect for classroom treats or other St. Patrick's Day parties.
Rolo Leprechaun Hats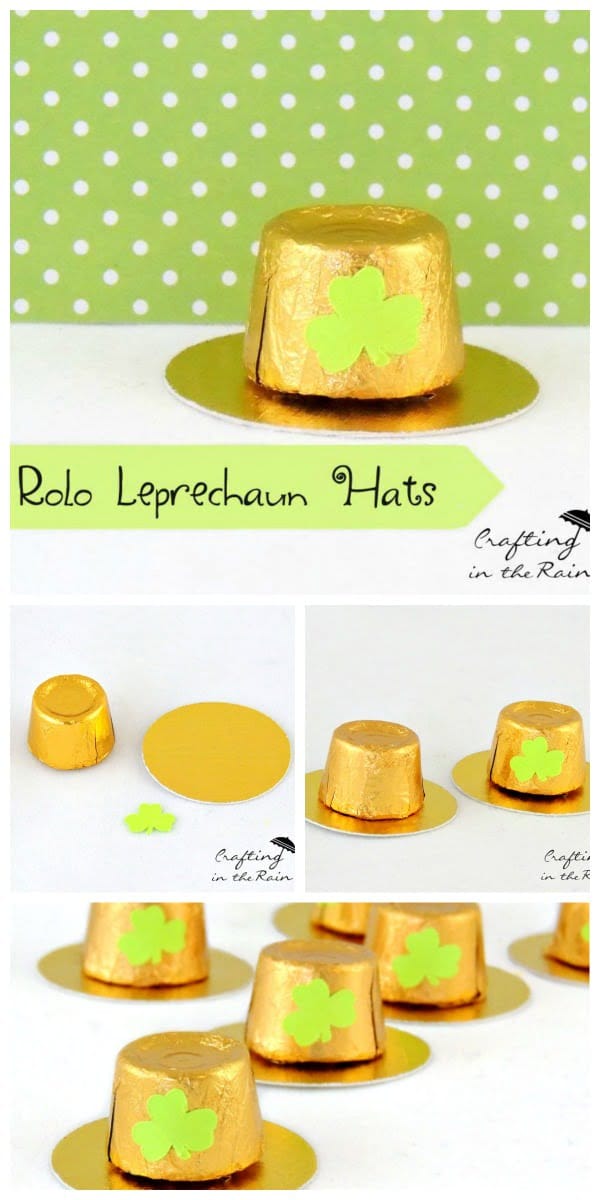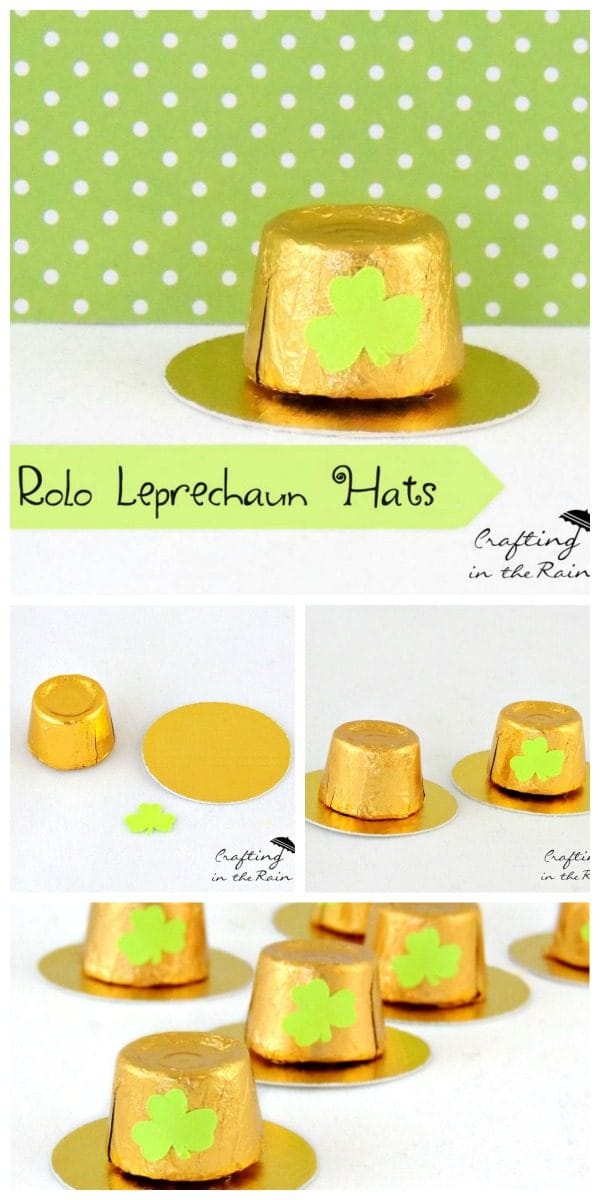 Rolo Leprechaun Hats Supplies
How to Make Rolo Leprechaun Hats
Start with the hat bases. Use a cutting machine or paper punch to cut gold paper into 1.5 inch diameter circles.
Attach a Rolo to the center of the circle with a sticky dot or cool glue gun.
Cut tiny green shamrocks from green paper (or vinyl) and attach them to the side of the Rolo, or find small stickers to use instead.
These shamrocks are about .4 inches wide. Click here to download the svg that I used from my download page.

TaDa–St. Pat's Hats! Now go make a few, or fifty, and feel free to eat a couple of Rolos on the way.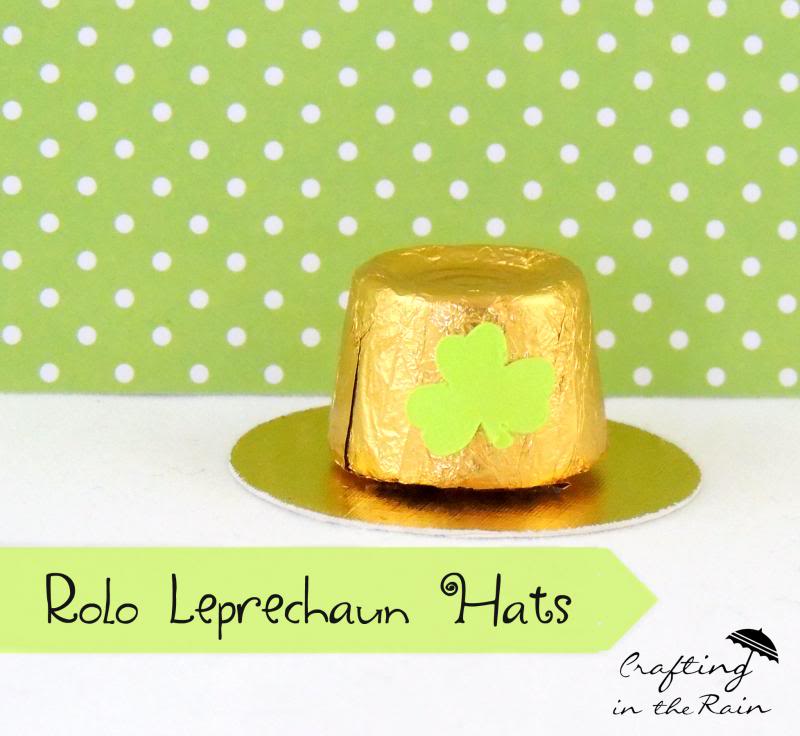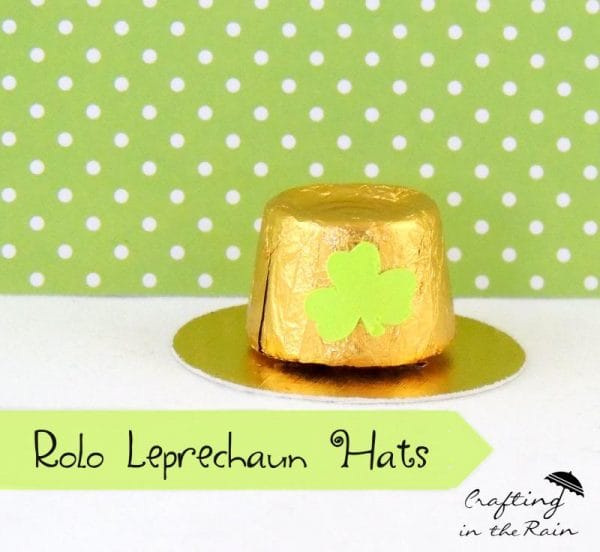 If you're up to a much more involved St. Patrick's Day treat, check out the Rainbow Cake Pops I made a couple of years ago.  
Thanks again for having me Kim! And happy St. Patrick's Day everyone. If you make some of these hats too, I'd love to see a picture 🙂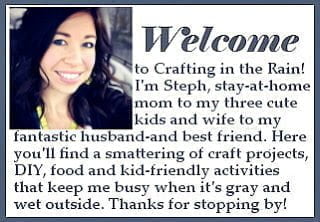 ---
More St. Patrick's Day Crafts