With the amount of injuries I've had and with soccer starting up again for my son, I am reminded how much we use ice packs. Granted, it's my solution to everything. If it hurts, ice it! I use ice packs a lot. We also do a lot of hot baths with our homemade DIY Bath Detox Recipe.
Although I have several professional ice packs, a DIY Ice Pack is so easy to make and handy to have.
DIY Ice Pack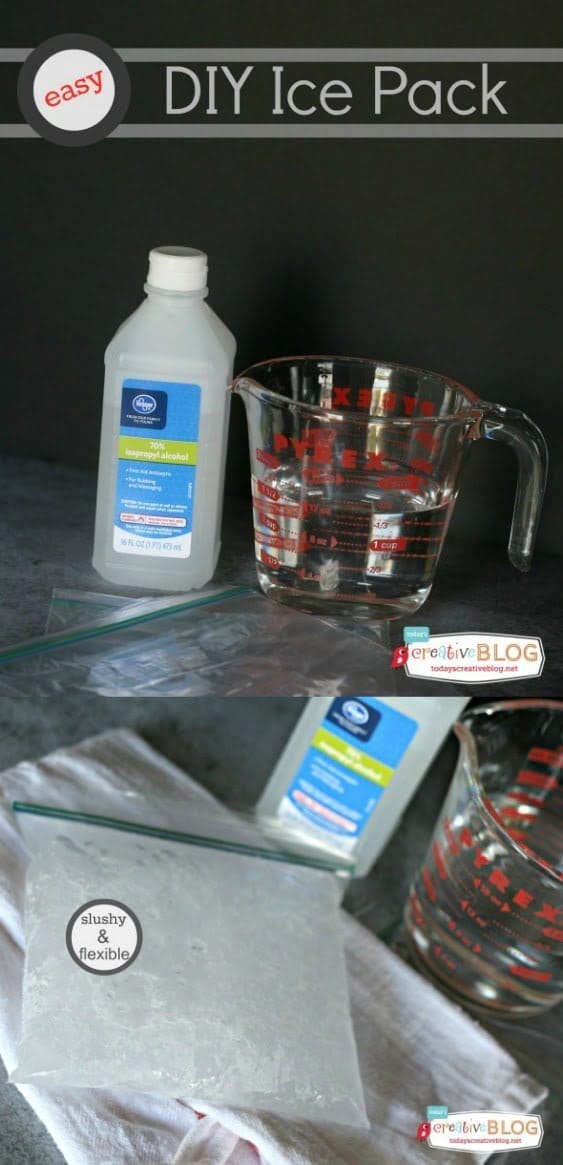 When my son was about 18 months old, he was always skinning his knees, so I had several of these DIY Ice Packs made up in those small snack bags. It was the perfect size for his little chubby knees. I always double bag and of course I would never leave my child alone with one, because I have good common sense.
Even though we have some pretty nice ice packs I purchased from my chiropractor, I still keep a couple of these homemade ones ready for when we need to take them in the car to ice along the way. I still double bag, but I have been known to leave my child alone with one now. (he's 15)
Icing is great for injuries. Way back in the day, we learned the RICE technique. It was also what I learned in my athletic training classes in college.
R – REST
I – ICE
C- Compression
E- Elevation
Many people think heat is the best for injuries, but if it's swollen, you do not want heat. If it's sore joints or muscles, heat is great…….but make sure it's moist heat.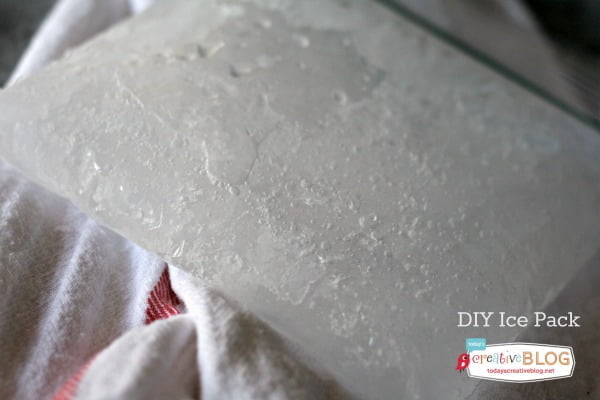 Otherwise it's doing nothing.  I'm not a doctor and I don't even play one on TV, but we can't live without our homeopathic Traumeel
cream.  With Arnica as one of it's ingredients, it's great forinjuries, bruising, sore muscles etc… It's spendy, but so worth it.
How to Make Ice Packs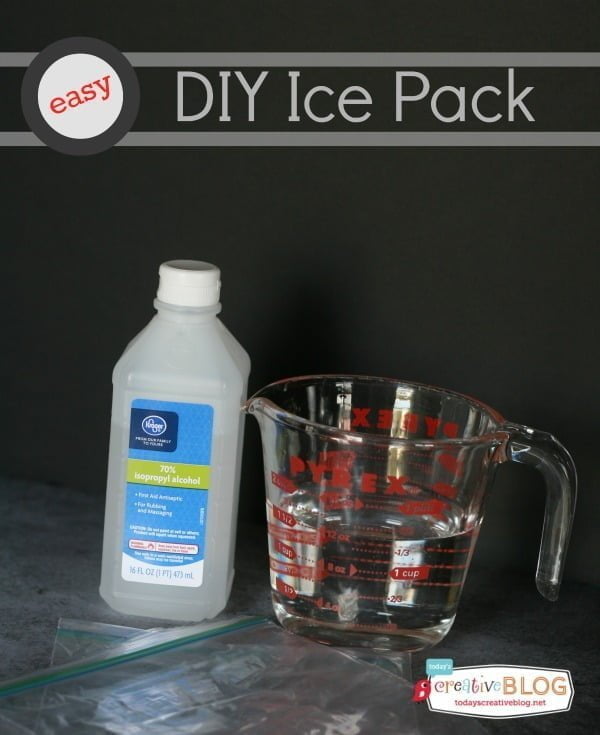 [amd-zlrecipe-recipe:112]
I haven't tried this, some people use Dawn Dish soap.  I like how it makes it blue. Or of course you could use a frozen bag of peas. So many options!
Wanna leave a comment? Click on the "comment" at the top of the post.
More Homemade Ideas
This post contains affiliate links for your convenience. However, if you decide to click on them and end up purchasing anything, I will receive a teeny tiny %. Thank you.