I've been wanting to make a large DIY Round Wood Serving Tray with handles for a long time! I love the look of a round tray, but I didn't like the prices. I plan on using it for a charcuterie board, entertaining and for easy kitchen decor.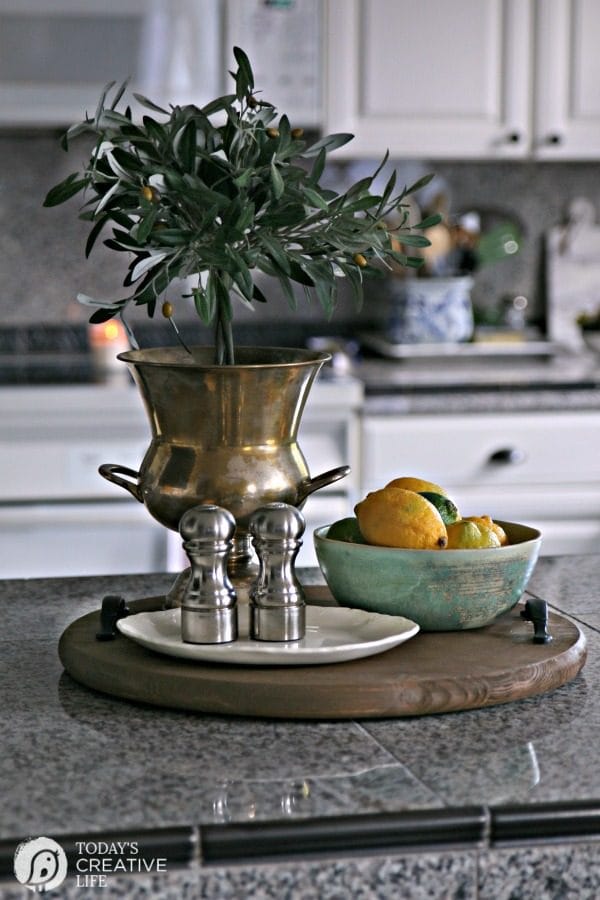 When I saw the wood round at Lowe's, I knew it was time to get busy!
Charcuterie boards are so popular right now and this large wood tray with handles makes it easy to hold a few snacks for easy transport.

DIY Round Wood Serving Tray
My husband has always enjoyed a platter with a variety of foods. He calls it a plowman's platter and will usually make one up for his lunch on the weekends. I think it's pretty much the same as a charcuterie board, filled with salami, cheeses, dried fruits, olives, crackers etc…but sounds less fancy, like me!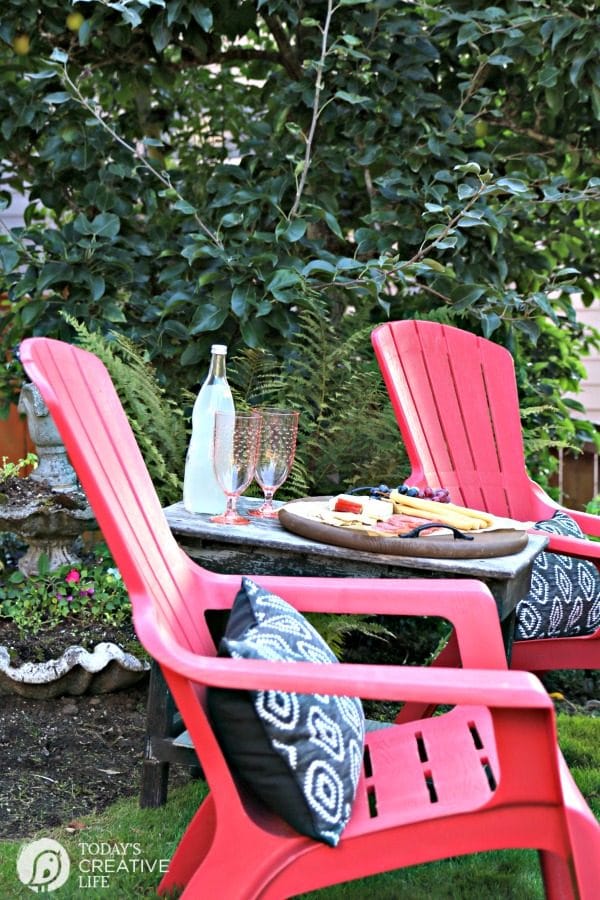 The experts are more technical and recommend you add:
Pre-Sliced – thin cured meats
You Slice – cheeses and hard meats
Something Spreadable – meat pâté or a vegetarian option
Accents – fruits, bread, crackers, seasonal items, olives
Beverages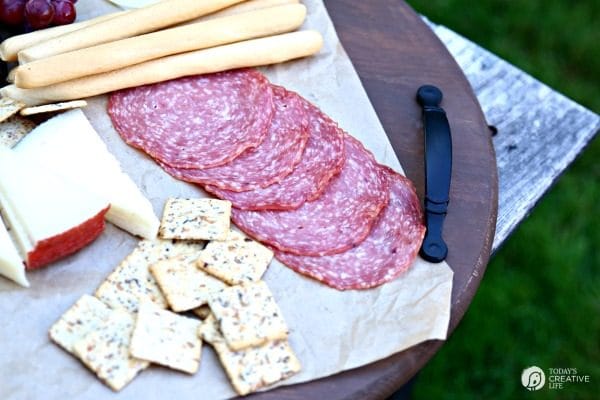 But I say add what you like! Forget the rules!
How to make a Round Wood Serving Tray
Gather your supplies: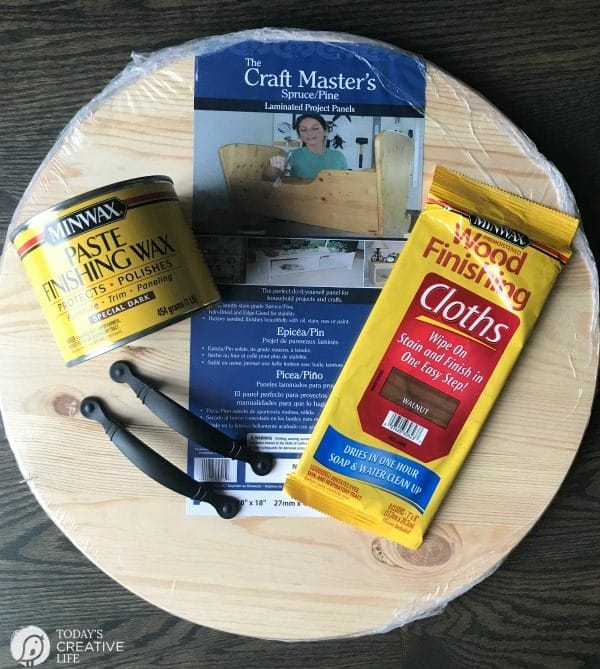 I didn't even sand my board. Using gloves, evenly wipe the stain on your round board. Go with the grain of the wood. Allow drying 2 to 3 hours.
Apply clear or dark wax and allow drying overnight.
Apply the handles. I marked the board where I needed to drill and attached the handles with the hardware included.
Let your board cure for 30 days before exposing food directly to the wood. I couldn't wait, so I placed the foods on brown waxed paper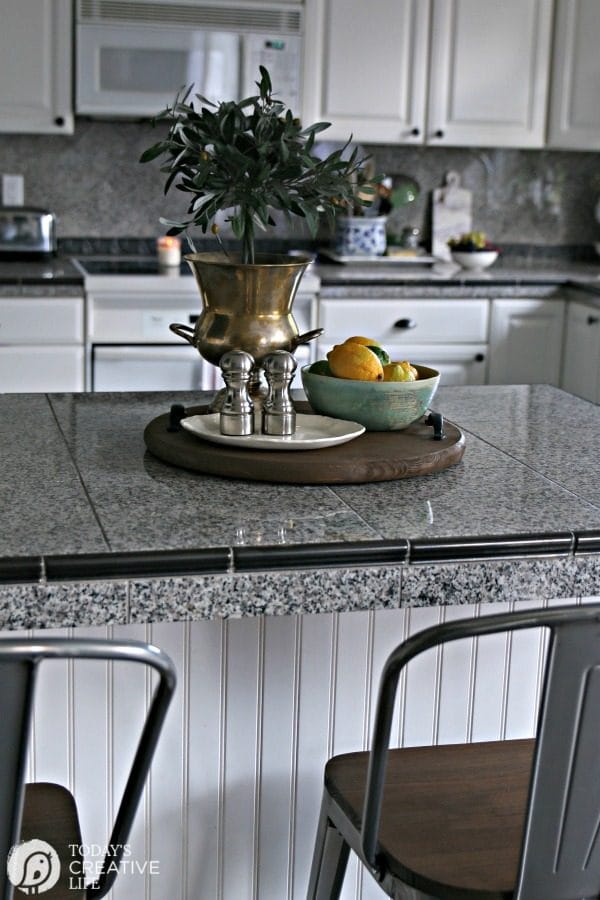 When I'm not using it for entertaining, I'm using it in my kitchen. The walnut stain matches my chair seats perfectly!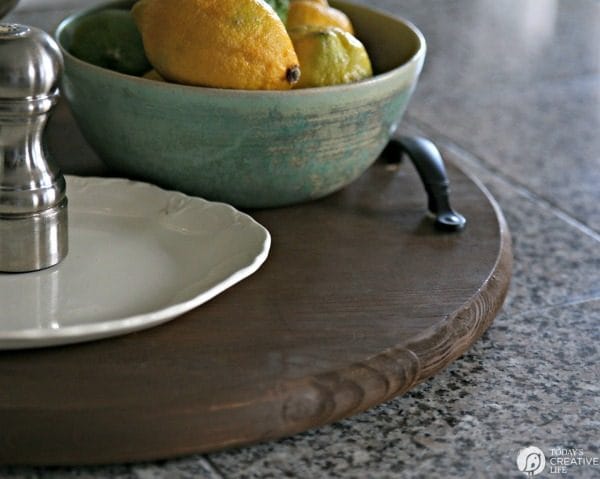 DIY home decorating projects are the best!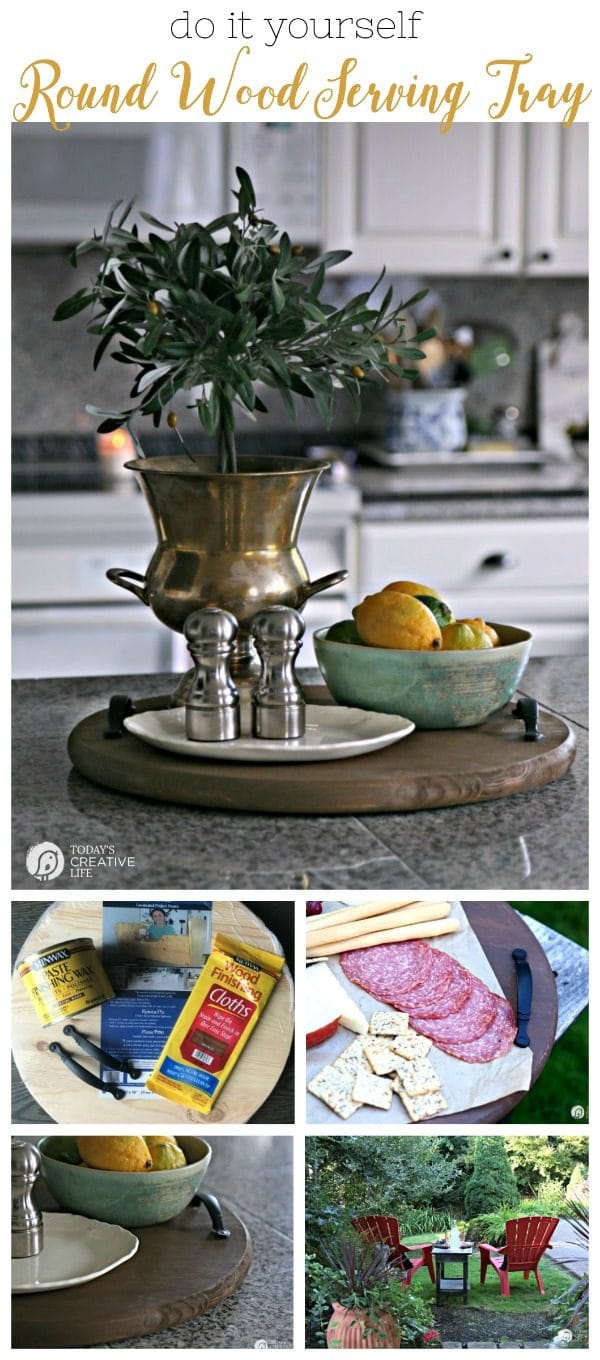 I'm happy I finally tackled this project. This DIY Round Wood Serving Tray will be useful in so many ways!
---
DIY Projects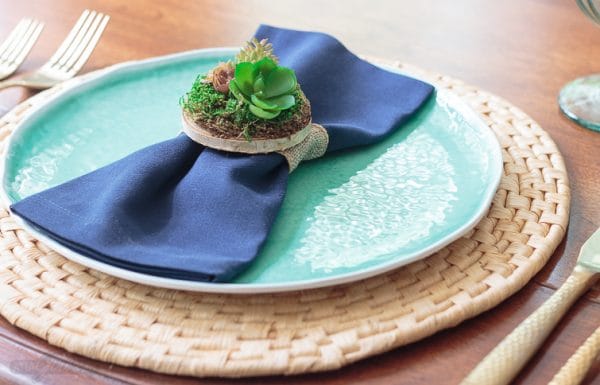 DIY Succulent Napkin Rings
Printable Botanical Wall Art