Summer time means camping for a lot of folks, or sitting out by the fire pit. I have been wanting to make these Pine Cone Fire Starters for a while and thought I'd try them out. These will be so handy and hopefully make fire starting much easier. The amount of S'More's being made over campfires goes way up during the summer months, so having fast access to fire starting is a must! There is nothing more fun than hanging out on a warm summer evening with a group of people around a campfire. Right?
Pine Cone Fire Starters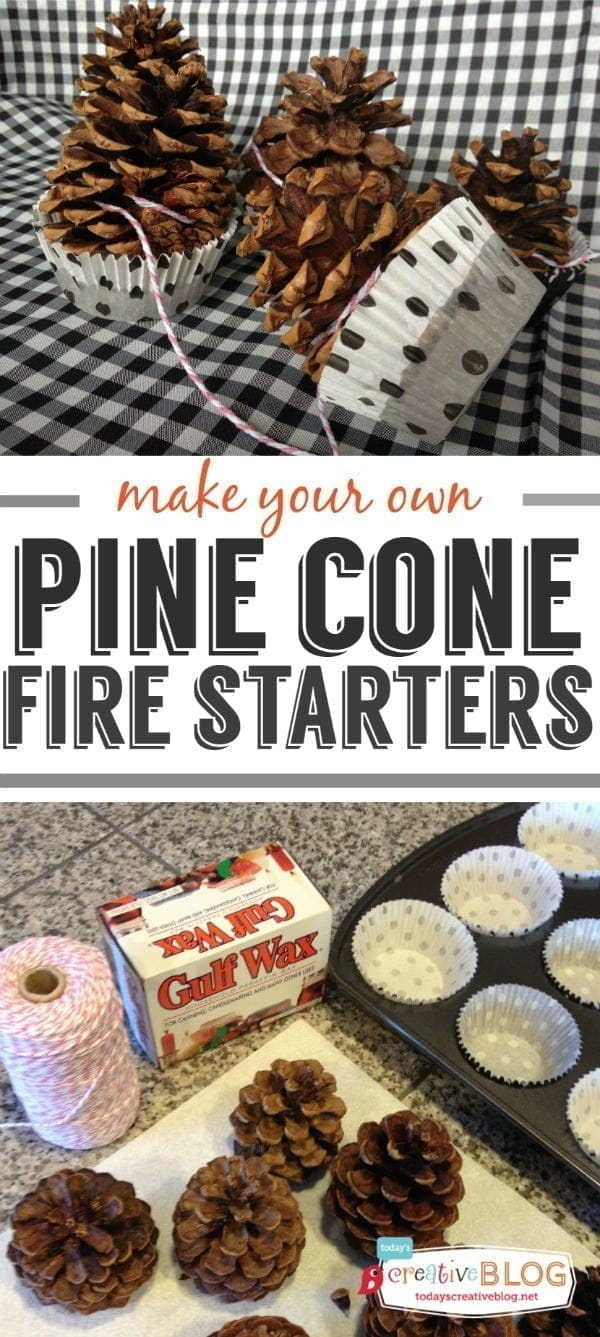 For people who have wood burning fire places or wood stoves, they could use these year around.
I had some pine cones left over from the holidays hanging out in my basement and thought I'd whip up a batch of these this weekend. So fast to make and easy. You know how I like easy.
I gathered my supplies and got busy.
How to Make Pine Cone Fire Starters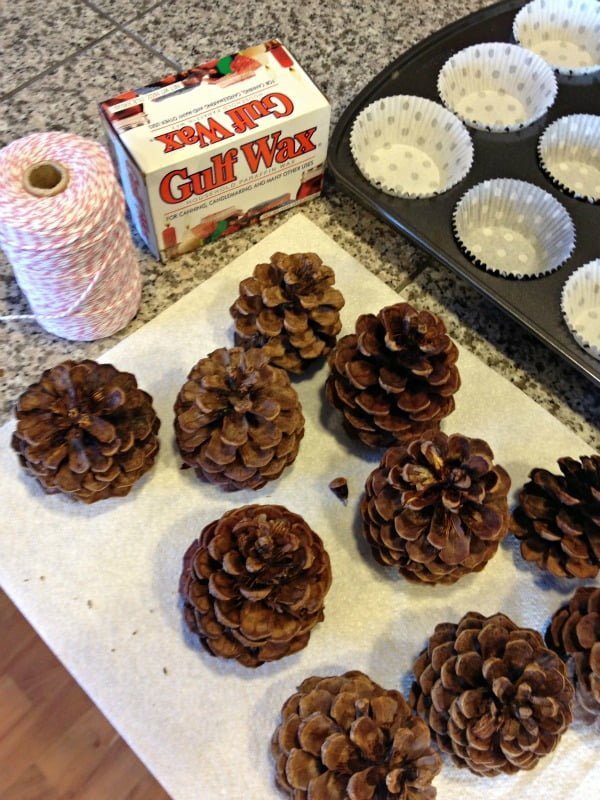 Gather supplies
pine cones
paraffin wax
cotton string (I used my bakers twine because it's what I had…….it's cotton)
cupcake liners
muffin tin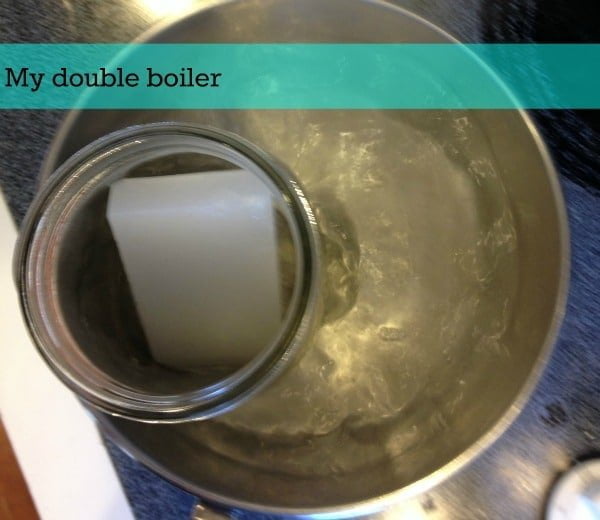 Melt wax in a double boiler. I used a mason jar in a pot of boiling water and kept the temp pretty low.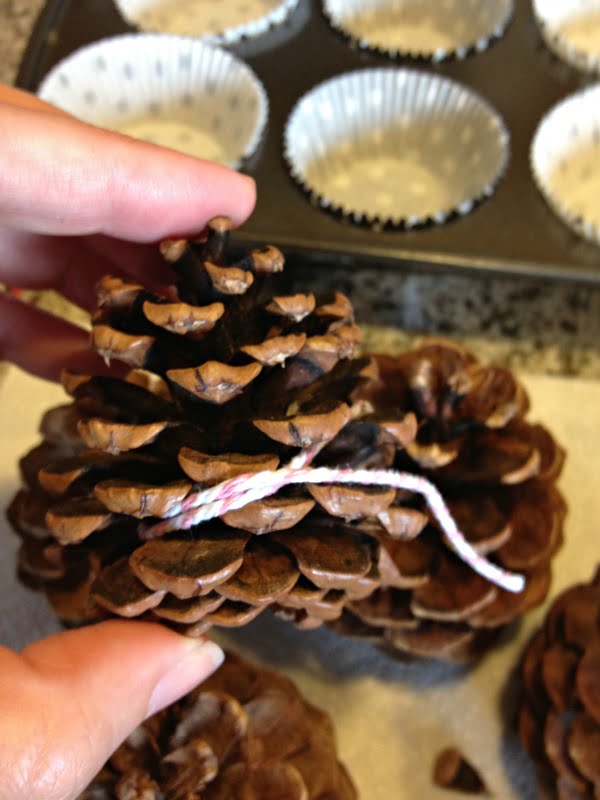 While your wax is melting, place cupcake liners in your muffin tin and cut your string into 8 inch (approx) lengths and wrap around your pine cone, leaving a tail. The tail is what you'll be lighting when you need to start a fire.
Once the wax is melted, pour into your cupcake liners about 1/4 full. Dip the string tail into the wax and remove. Place your pine cone into the wax filled cupcake liner.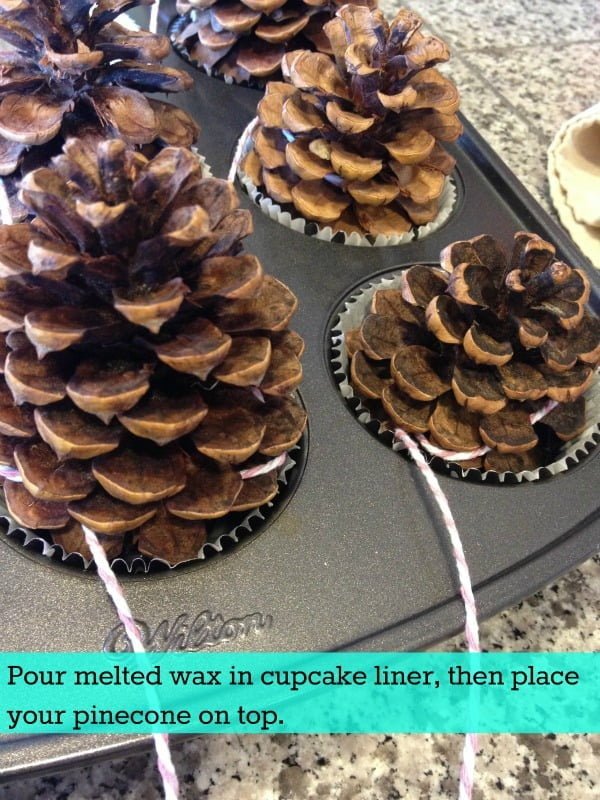 Having the tail dipped in wax will help it light faster.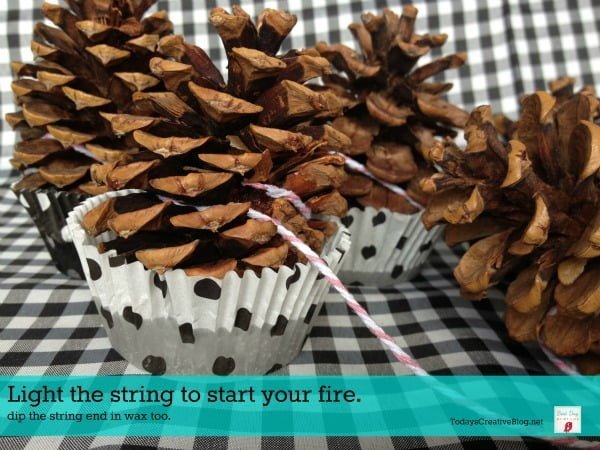 Let it set for a couple of hours.
I can't wait to try them out! I've also heard about making them using lint from your dryer, so if you have a ton of lint and no pine cones, you're still in luck.

Other useful camping ideas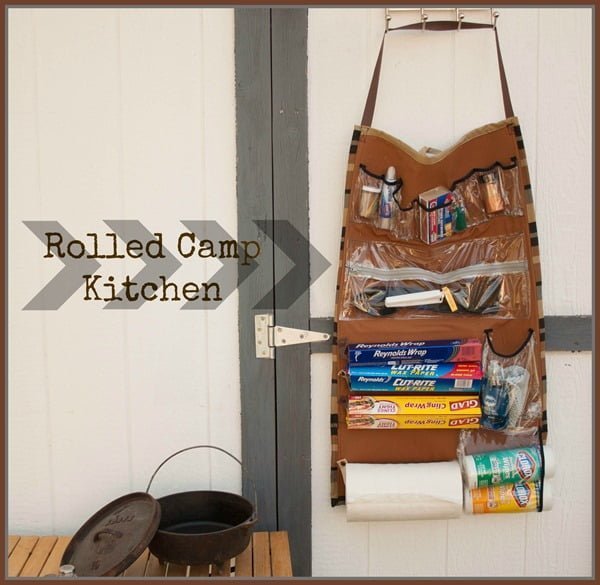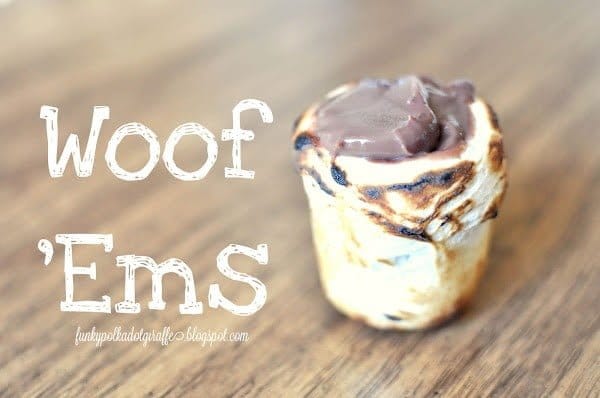 Campfire Recipes