This 4th of July Printable is great for so many things! I love it as Door Decor!
One of my blogger friends, Kim from Seven Thirty Three made the cutest 4th of July Printable for you all! If you like subway art, then you'll swoon over this!
If you love this one, you'll love my updated version.  I added a moss covered frame and adorable red, white and blue bunting. See my updated Patriotic Door Decor Here.
4th of July Printable 
I printed it out on white cardstock and framed it.  I thought it would look so cute on my red door and I was right! I added a bit of patriotic ribbon I had left over from last year to pull it all together.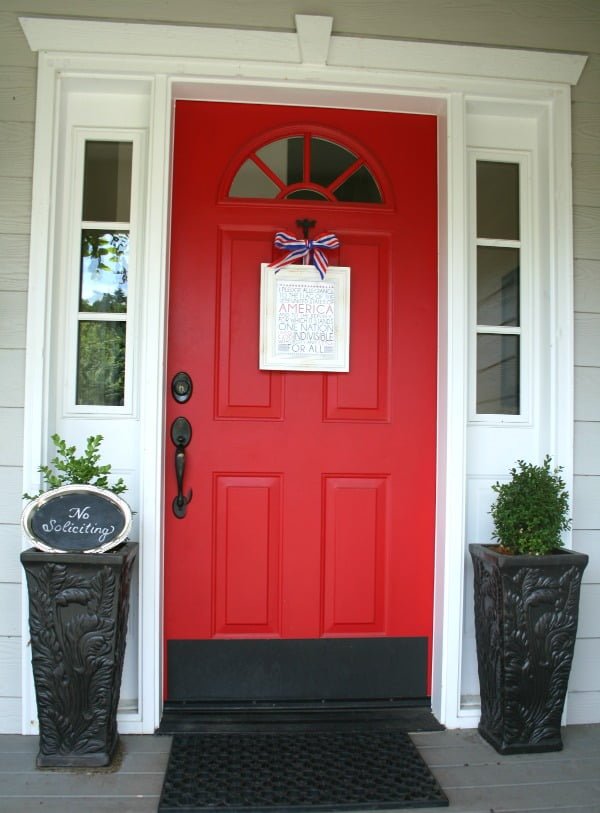 I love it when I can pull together something original for my front door so quickly! Easy!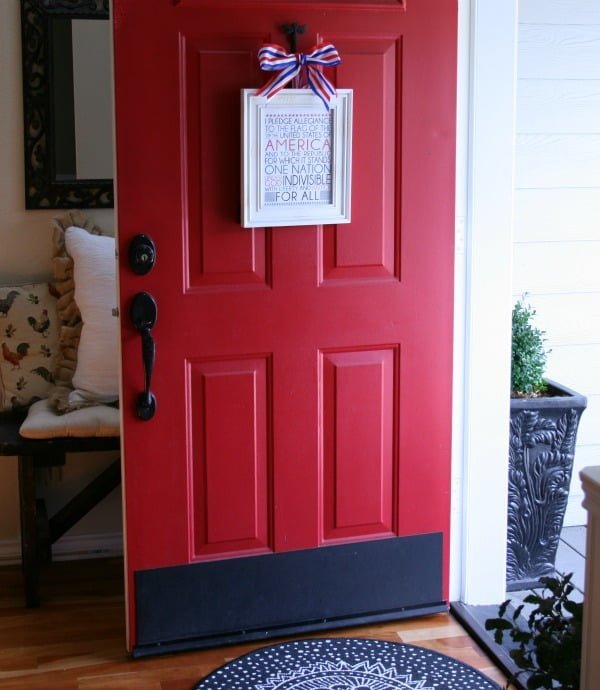 Just to show you how versatile this printable is, I ran some iron on transfer paper through my printer with the intentions of creating a fun patriotic 4th of July t-shirt.  Do you ever get so excited about a project, you just go for it without really thinking?  Story of my life. I didn't think I needed to read the directions, because I've done this before and I'm a smarty ………..not!
I had that baby ironed on in no time and was giving myself high fives for waiting for it to cool before peeling it off…..one of my mistakes before.  Who can wait?
I let it cool and then started peeling away……..and there was my mistake staring me in the face!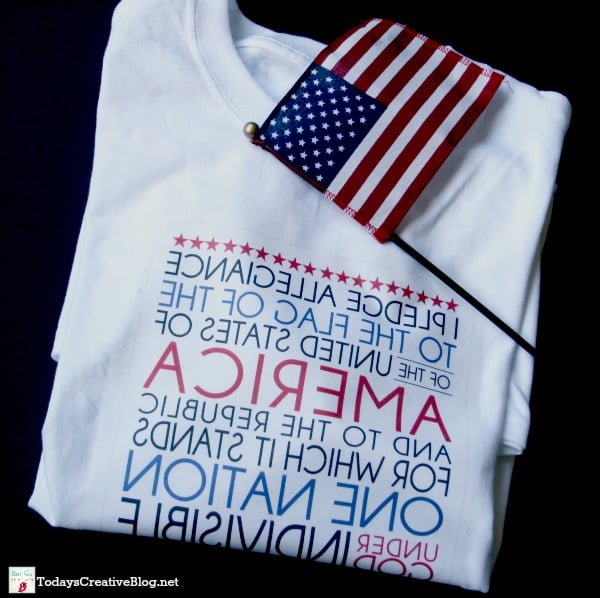 DOH! Learn from my mistakes! When printing lettering for an iron on………….REVERSE the image BEFORE you print.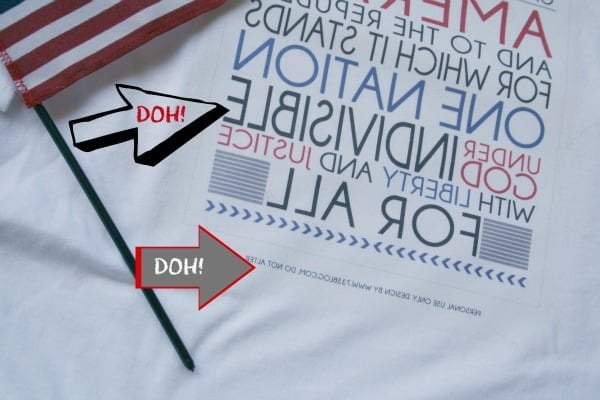 My shirt looks great if you look in the mirror………..DOH!  Back to square one.  It would have been perfect! Also……..take the time to trim the bottom part of the printable off.  Live and learn right?
Now that I've saved you from making some obvious mistakes, don't you think you should make up a few for your family?
Easy………if you think and follow directions.
Edited to add: This printable was doomed ……..after posting, poor Kim from 733, frantically emailed saying there is a misspelled word. A new printable has been downloaded……photos are original.
---
More 4th of July Ideas