I ordered these star shaped ice cube trays as a total impulse buy. I thought they would make the cutest Patriotic Star Shaped Ice Cubes for any patriotic holiday. And I was RIGHT!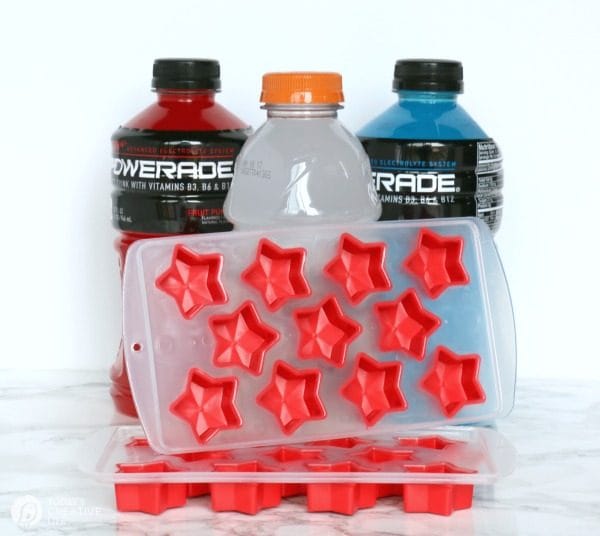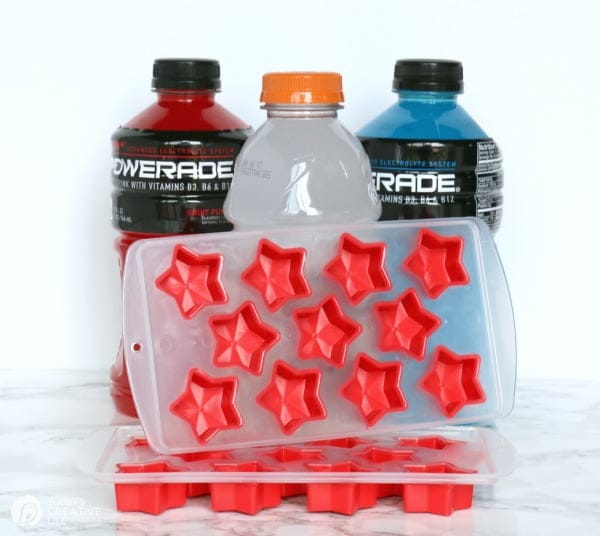 Once I received them in the mail, I couldn't stop looking for red, white and blue liquid options at the market. I really wanted to use juices, but there aren't any bright red juices, or white or blue for that matter. I thought about using soda, but decided on sport drinks.
Patriotic Star Shaped Ice Cubes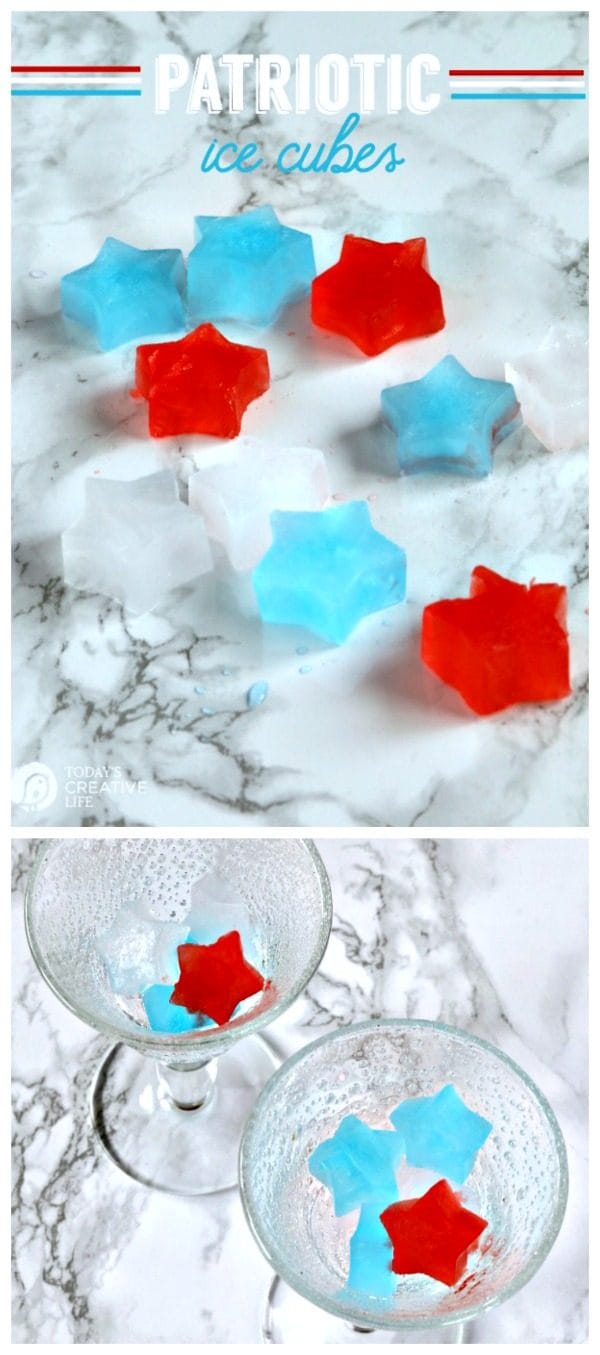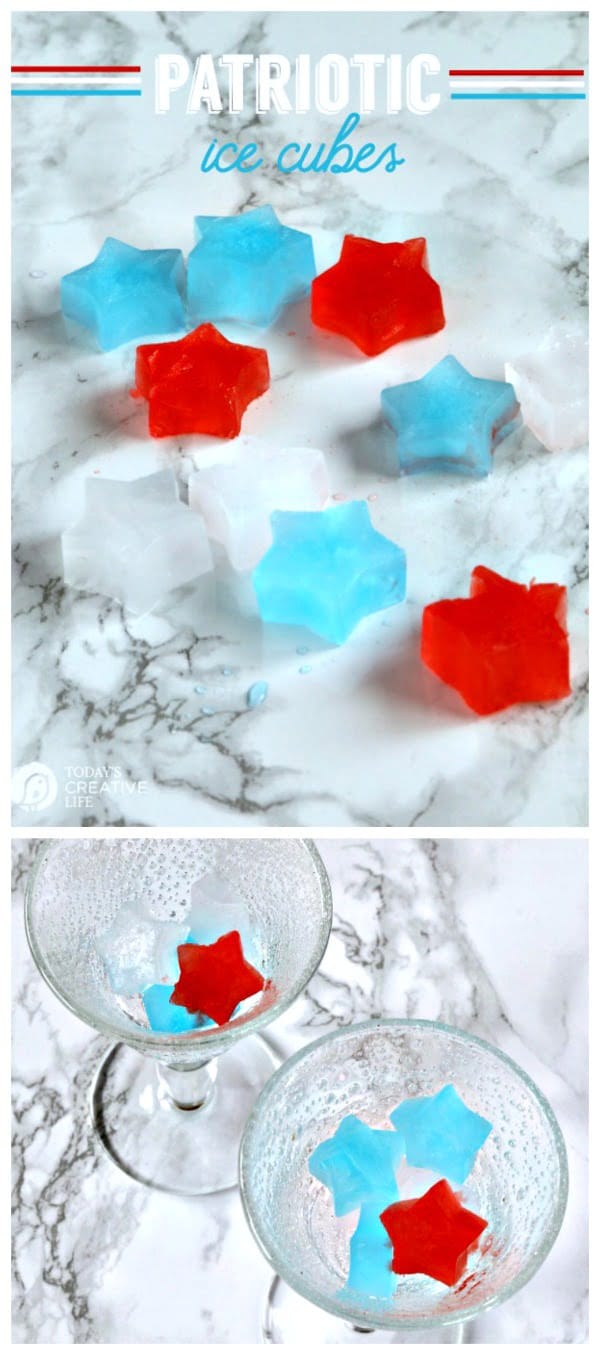 While these were in the freezer freezing away, I realized I could have probably just used food dye to create the colors I wanted. Now before I get a bunch of comments saying that food dye is bad bad bad…. I'm sure if you're that passionate about it, then you must also know you can get a natural food dye that is derived from vegetable colorants. I personally don't think that amount of food dye is what's going to kill me in the end. It's much more likely going to be donuts or something. It's a personal choice.
You wouldn't even need coloring if you didn't want it. Just plain patriotic star shaped ice cubes will still be festive and fun!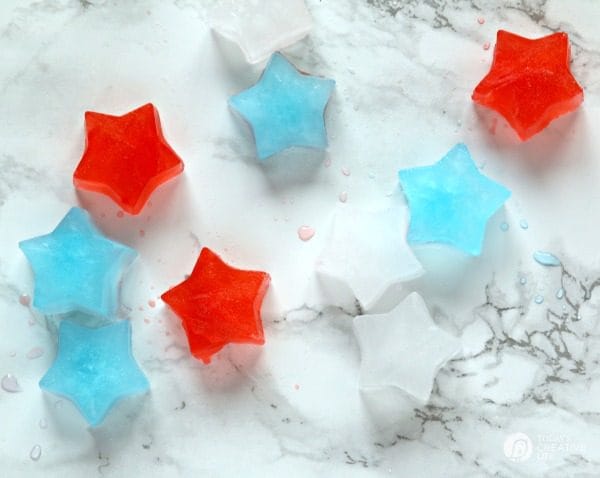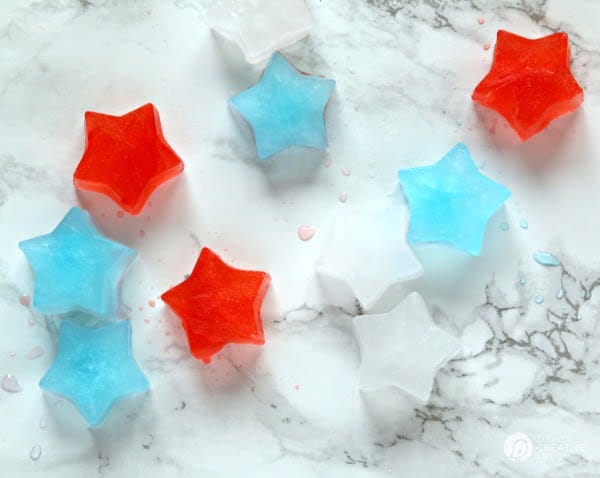 I poured sparkling water into a couple of fancy glasses, added my patriotic star shaped ice cubes and suddenly had a smile on my face! It's the simple touches that make a day special.
Add a bucket of these to your Easy Entertaining Drink Station like I created and just wait for the happy comments.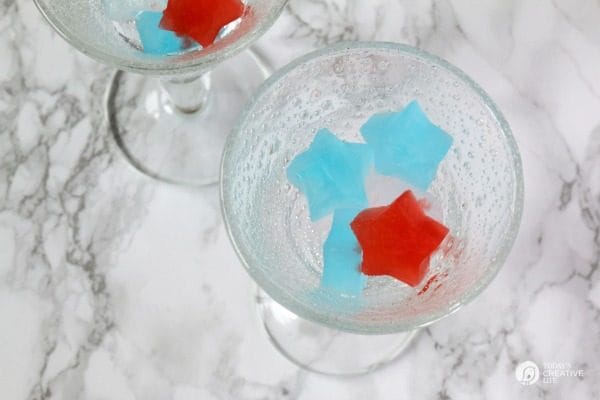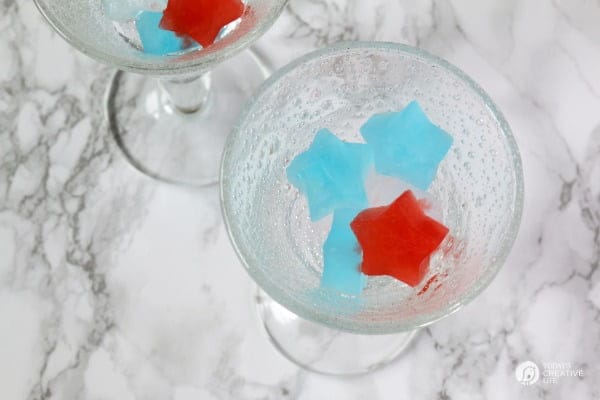 The red ones melted enough to make the sparkling water a faint pink, but that's OK. It's still pretty.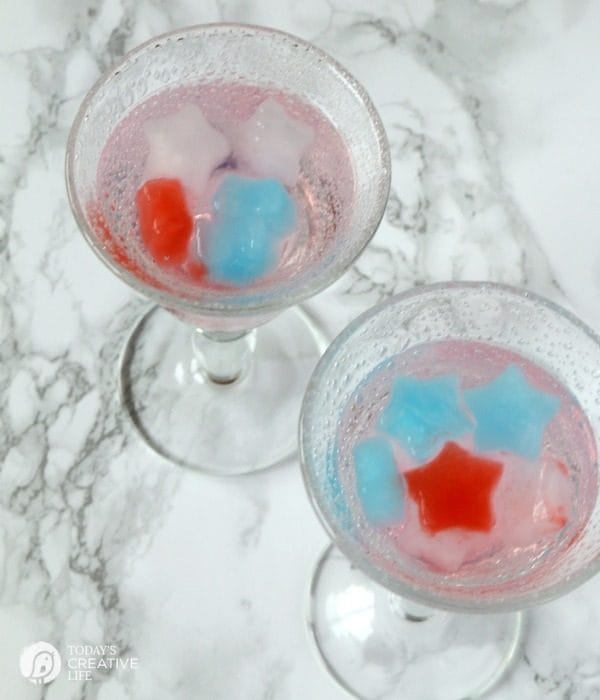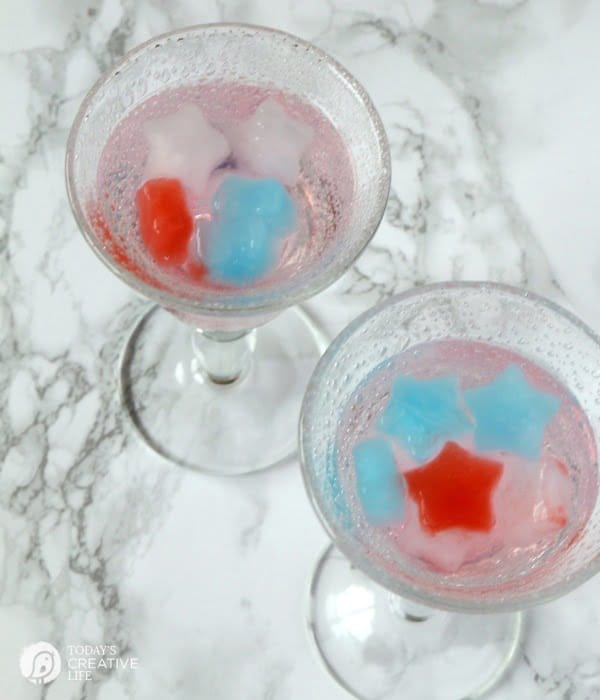 So if you're having a BBQ for the 4th of July, you've still got time to order these star shaped ice cube trays. I got mine on Amazon. You can use my affiliate link. I found a set of 3 for $6.99. Buy yours here. 
I also thought this could be a great way to get kids to drink more water. Add a couple of these patriotic star shaped ice cubes that also add a hint of flavor and they'll be slipping away.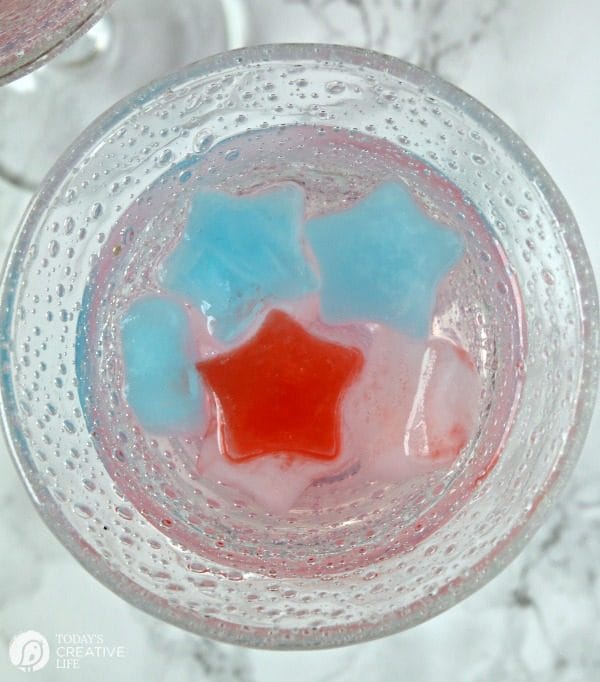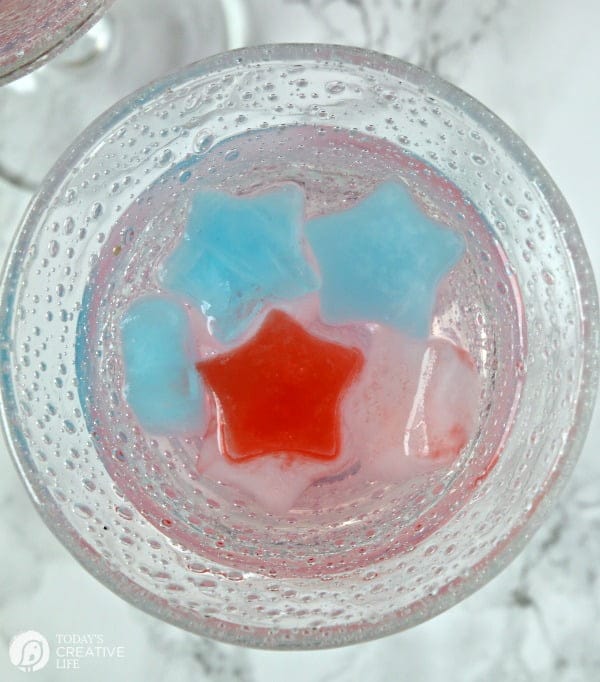 ---
More EASY Patriotic Ideas