Welcome to my annual Celebrate Summer Series, where I introduce you to a few of my fellow bloggers and their creative ideas! This Back Porch Makeover is brought to you by Karen from Dogs Don't Eat Pizza. She's showing us a few simple tips on creating a functional and beautiful outdoor space. Enjoy!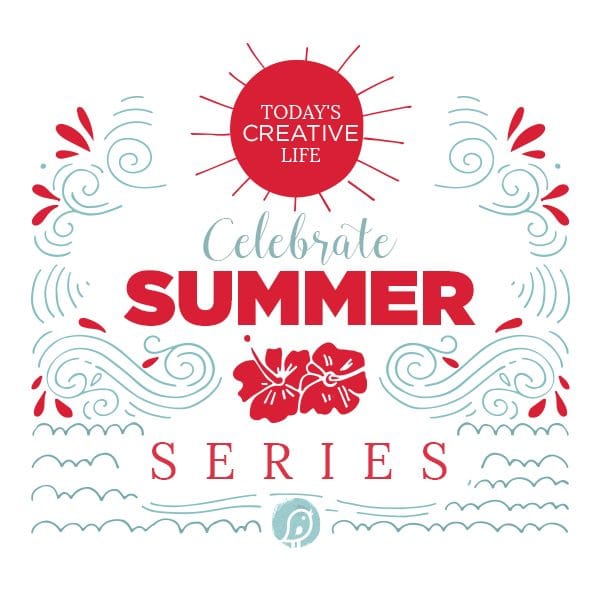 ---
Back Porch Makeover
You know that feeling when you've found the one?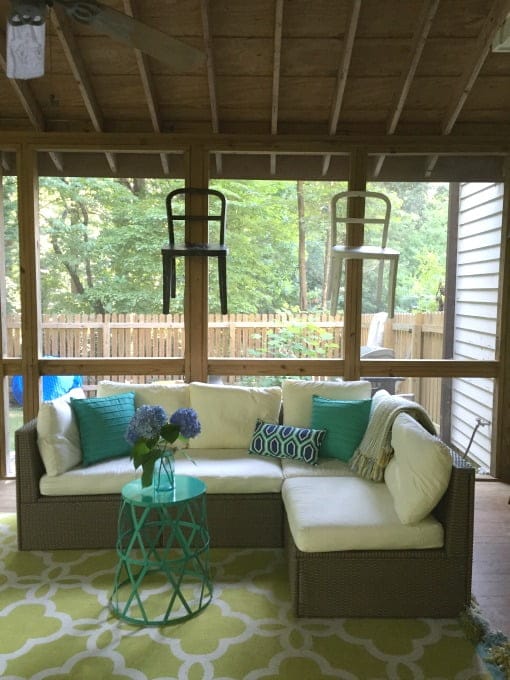 That's how I felt about our home as soon as I saw this screened-in porch – that this was the home for us.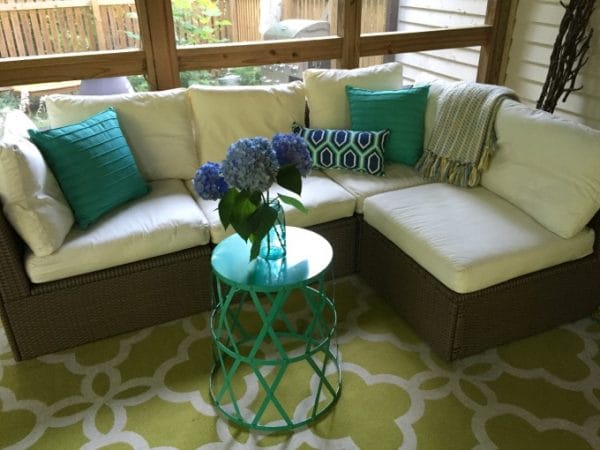 In the spring and summer, we live out on our back porch.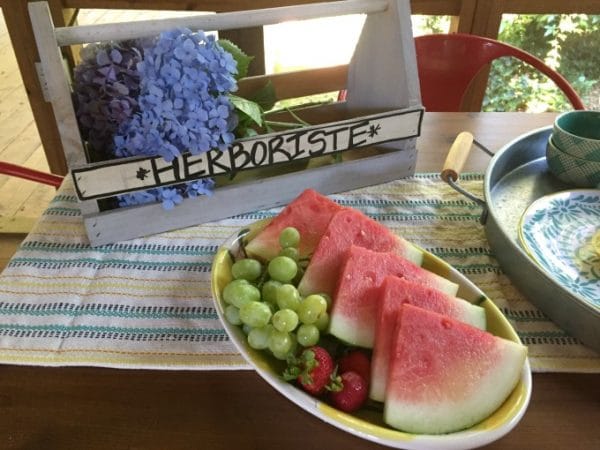 After winter ends and the yellow pine pollen that Atlanta is famous for settles, I clean off the porch and fix any holes in the screens.
Then, I put out some bright, sunny decor. This year, I decided to freshen up the porch with some new pillows and accessories. It was time for a back porch makeover!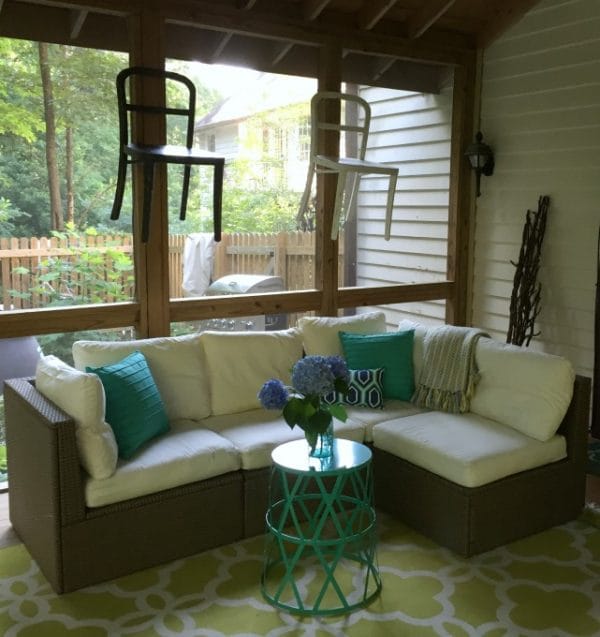 Of course, being a budget shopper, I didn't break the bank. I found most of them on the clearance racks at big box stores. Most of their summer decor is on clearance now to make way for back-to-school stuff!
I hung the black and white chairs on nails to store them. They are great for extra seating when we eat outside or have guests and, when hung, are almost like art! I bought them at a yard sale for $10.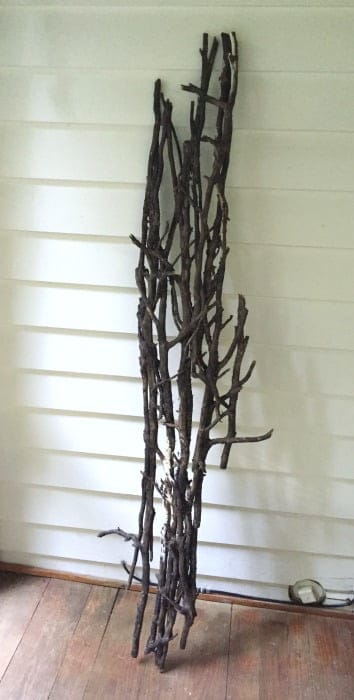 I found this in our yard. It's branches that somehow, over time, grew and stuck together. It looks like a sculpture to me. I'm planning to clean it, gently, and clear coat the branches in a matte poly to protect it (the branches are brittle).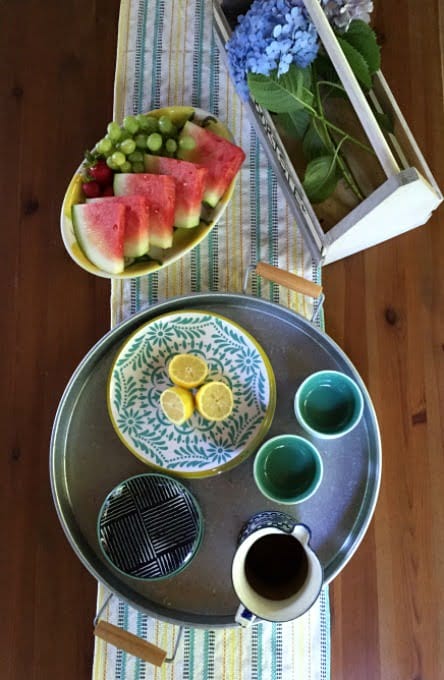 We love to eat out on the porch.
I moved my old farm table out to the porch, along with the metal chairs that used to be in our breakfast room. They're durable enough to be outside, and I prefer the wood dining chairs in our breakfast room.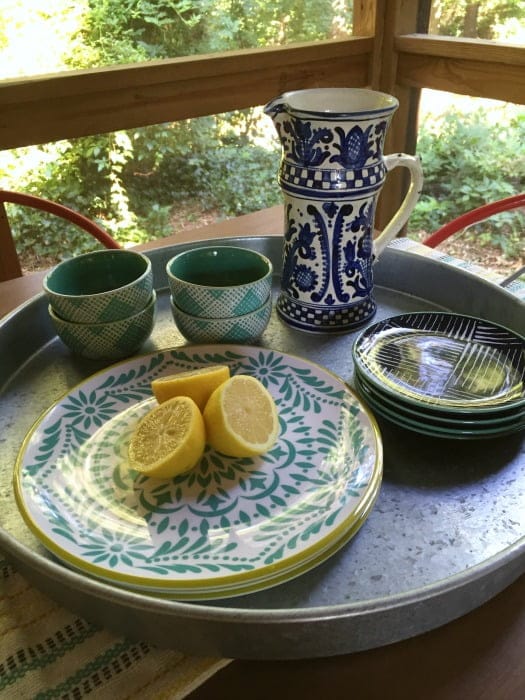 In addition to the galvanized serving tray and blue pitcher I already had, I added some new colorful plates and bowls. Don't be afraid to mix patterns – just keep them in the same or coordinating colors.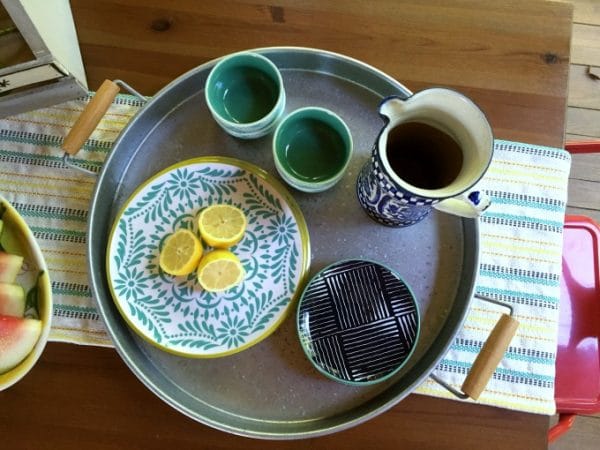 The table runner was also a clearance find at a big box store – I love its bright colors and nubby texture.
These hydrangeas came from our yard. The vintage-style tool box is the same one I used for my farmhouse herb garden. I also added some hydrangeas to some vintage mason jars I picked up at an estate sale.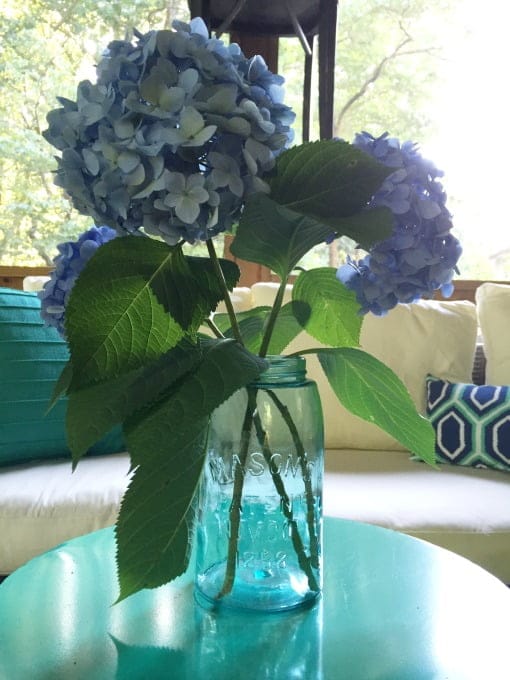 Refreshing your porch – or any space – doesn't have to cost an arm and a leg.
Thanks to Kim for inviting me to share my summer porch makeover for Today's Creative Life – Celebrate Summer series!!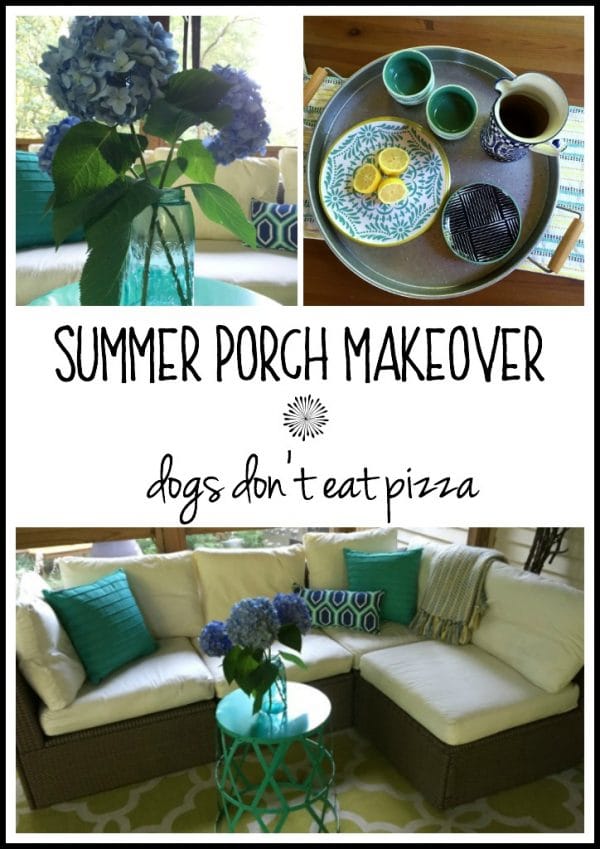 If you'd like to see more budget makeovers or my DIY projects, please visit my blog, Dogs Don't Eat Pizza, or visit me on Facebook!
---
More Outdoor Ideas