We are savoring every evening we can eat outdoors and have made the easiest and the cutest DIY Placemats which are perfect for outdoor living and entertaining.
EASY DIY Placemats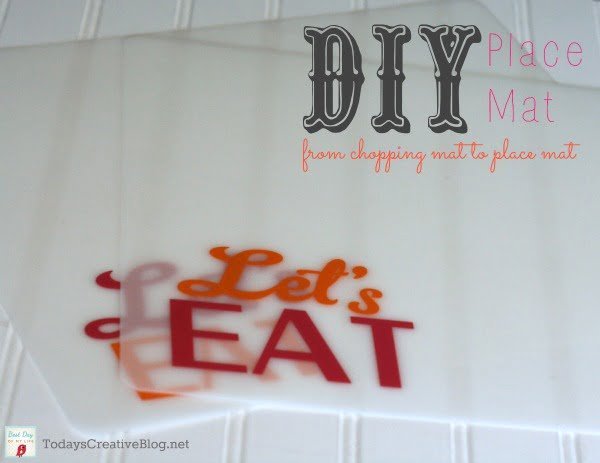 I remember tucking this idea away after seeing my blogger friend Shannon do these.  Using a simple flexible cutting or chopping mat

you can design your own outdoor placemats for summer or any event.  I couldn't find the mats at my Dollar Store or Walmart and actually ordered them off Amazon thinking I wouldn't find them anywhere else.  I have since found them at 3 other stores. Go figure.  I was impatient and even paid 2 day shipping. These are still cheaper than regular placemats so I win……..kinda. I also noticed they have brightly Colored Cutting Mats
 too. That might be fun.
Using my Silhouette Vinyl Cutting Machine to cut the design.  I downloaded the design from their Silhouette Store for .99 cents. Speaking of Silhouette……..I'll have some discount information at the bottom of this post.
After cutting out my design, I just rubbing it on and called it good.  This is another fast and simple craft. These place mats are perfect because you can just wipe them own when you're finished.